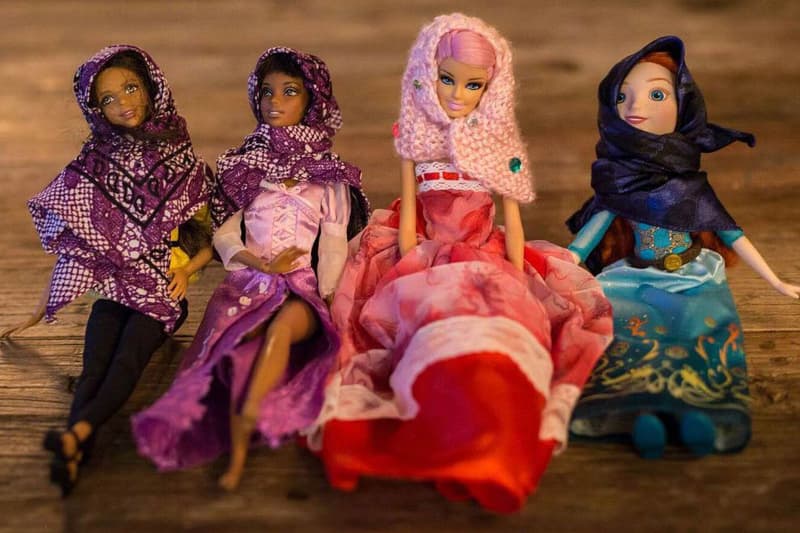 Fashion
This Non-Profit Making Barbie Hijabs Is What We Need Right Now
Made with love to teach children about tolerance.
This Non-Profit Making Barbie Hijabs Is What We Need Right Now
Made with love to teach children about tolerance.
There's no doubt Nike's Pro Hijab started a revolution to promote equality and tolerance more than ever. Now Pittsburgh-based Hello Hijab is making doll hijabs so young children can put them on Barbie.
Long gone are the days that Barbie is a one-note doll. The concept was started by mothers Safaa Bokhari and Kristen Michaels, who said:
"Hello Hijab believes that while we may look different and have different beliefs, our similarities far outweigh our differences. We strive for a world where we all live and love together."
They also told RT:
"They will see it as a kind memory from their playtime, and then they will grow into a kinder generation, being used to playing with dolls that look different to them."
Each doll hijab will come with a note that explains what the hijab means to Muslim culture. Proceeds will go to the Islamic Center of Pittsburgh, Community Blueprint, the ACLU of Pittsburgh, and more. Handmade $6 USD hijabs will be available to order starting on April 1.
Source
Photographer

Maranie Staab/Hello Hijab
---
Share this article