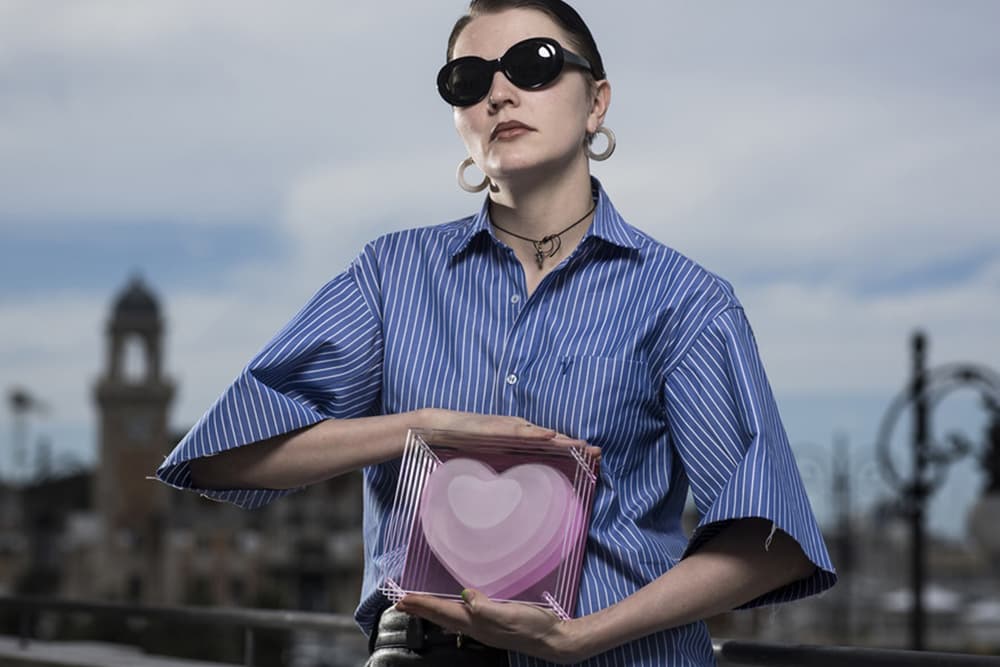 Fashion
HYPEBAE Best: 2016 Creatives
Highlighting who are not often seen but whose impacts are immense — Lotta Volkova, Christina Paik, Vanessa Beecroft and more.
HYPEBAE Best: 2016 Creatives
Highlighting who are not often seen but whose impacts are immense — Lotta Volkova, Christina Paik, Vanessa Beecroft and more.
It's one thing to merely have an idea, but execution is a whole other animal. Behind every project that moves us is a visionary who put in the work to make it so.
For this next installation of the HYPEBAE Best, we put the spotlight on five creatives whose crafts are responsible for influencing our culture. You might not immediately the faces of whom we've selected to highlight on our list of top creatives of 2016, but you know their work. Harley Weir, Vicky Grout and Christina Paik used their photographic lenses to share with us an inside look at our favorite artists and campaigns. And Vanessa Beecroft and Lotta Volkova are the right-brained thinkers behind what were two of the most-talked about brands last year — YEEZY and Vetements, respectively.
Keep reading to learn more about each of our selected creatives, then check out our HYPEBAE Best: 2016 Artists.
Harley Weir
As one of today's most in-demand fashion photographers, Harley Weir continued to show the world her creative vision this year via a number of major campaigns and short films. One memorable project that the London-based talent participated in was Calvin Klein's 2016 spring/summer campaign, which features the likes of Kendall Jenner and Abbey Lee Kershaw in a series of sexually provocative images. On the video front, the Central Saint Martins graduate was tapped by i-D and Chanel to produce a multimedia project entitled "The Fifth Sense," which explores the lives of five inspiring women across the globe. With her rapidly expanding portfolio, Weir is definitely an up-and-coming photographer and director to watch in 2017.
Lotta Volkova
Vetements' success in the past year would not the same without Lotta Volkova. She's the stylist behind both Vetements and Balenciaga – and not to mention Demna Gvasalia's right-hand woman. The designs may be masterminded by Gvasalia but it's her philosophy that shaped the brand. But Volkova is also notoriously elusive. In a rare interview with BoF she revealed a little bit behind her mindset. She thinks subcultures are dead and that social media represents the "now." Her attitude and no-holds-barred take on what fashion is shook up 2016 and will continue on in 2017.
Christina Paik
Let it be known Christina Paik is a portrait photographer but there's also no doubt she shaped 2016's streetwear community. She lets her photographs do the narration and in the past, the artist kept mostly behind the scenes. However, 2016 saw her more in the spotlight – she let The Coveteur into her home to glimpse her enviable streetwear collection and starred in a Y-3 campaign, and additionally was featured in a documentary called Wolfpaik. Her work will never take the backseat and stood out at a MEUFS exhibition in Tokyo and Seoul, then in New York. What Paik will do in 2017 will undoubtedly progress the industry more.
Vanessa Beecroft
Vanessa Beecroft may have initially been recognized as a provocative performance artist but since her first collaboration with Kanye West, she is now known throughout the fashion sphere as the mastermind behind Yeezy Season 1 and onward. Although Ye's vision is undoubtedly the cornerstone behind his Yeezy empire, it is Beecroft's unique artistry that helped shape the brand's unmistakable presentation aesthetic. Known for her large-scale performances that explore a complex relationship between the model and the gaze, each tableau is a transcendental experience. Delving further into the world of fashion, Beecroft also teamed up with Valentino last year on an eerily mesmerizing "Rockstud Untitled" campaign. With a historic trend of fashion and art colliding, we wait with eager anticipation to see what else Vanessa Beecroft has in store this year.
Vicky Grout
Having only just turned 20 years old, Vicky Grout isn't even considered legal in some countries but has already become known as the premiere photographer for London's grime scene. The UK-based creative first started documenting grime's vibrant underground culture at the age of 17, when she began attending raves. It's only been a few years since then, but already she has been named by the likes of Dazed as "London's go-to grime photographer." From her undeniable energy, to her unique ability to capture an honest documentation of the culture, there's a reason why Vicky has gained such widespread repute for her work. 2016 was also the year in which the lens-woman began gaining recognition well beyond the music bubble – along with shooting campaigns for renowned retailers such as Footasylum, she was also tapped to appear in a G-SHOCK campaign alongside a roster of other notable young creatives. Having accomplished so much already in such a brief amount of time, the future has never looked brighter for Vicky.
Share this article