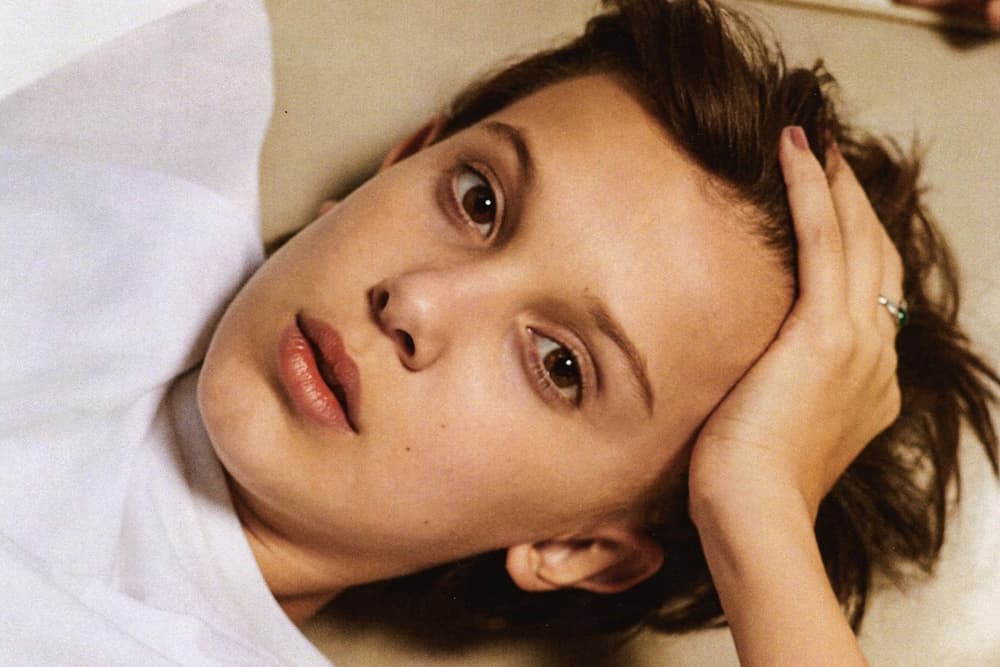 Culture
The HYPEBAE Best: 2016 Entertainers
Paying tribute to Millie Bobby Brown, Margot Robbie and more for their impact on the entertainment industry.
The HYPEBAE Best: 2016 Entertainers
Paying tribute to Millie Bobby Brown, Margot Robbie and more for their impact on the entertainment industry.
Hot on the heels of the 89th Academy Awards ceremony, we now look back at the movers and shakers who stood out in the entertainment world this past year as part of our HYPEBAE Best series. From the silver screen to television, we've gathered some of the biggest breakout stars of 2016 on our list, highlighting their remarkable achievements both on and off-screen.
In addition to the hottest names of Hollywood, our list also features a spot for tennis superstar Serena Williams, who not only killed it last year by breaking the record for most singles matches won at the Grand Slams, but who also continued to be a true heroine off court for being vocal about important social issues. Read on to find out who else made the cut, and make sure to check out the HYPEBAE Best: 2016 Models.
Margot Robbie
One of last year's most memorable characters from the cinema is undoubtedly Suicide Squad's Harley Quinn. Played by Margot Robbie, the beloved anti-heroine was so popular that the character took the number one spot of 2016's most googled Halloween costumes. The success of the movie also put the actress in the spotlight. Not only did she front two major campaigns for Calvin Klein, but the Australian star also hosted Saturday Night Live's 42nd season premiere with three comedic skits. It's only going to be bigger and better for Margot as she's sealed a deal with Warners Bros. to produce and star in an upcoming Harley Quinn spin-off.
Millie Bobby Brown
2016 to belonged to the Stranger Things phenomenon and the girl at the center was Millie Bobby Brown. The 13-year-old actor – and occasional rapper – came to world prominence with her breakout role in the hit Netflix show. She's since gone on to book magazine covers like Dazed and made her modeling debut in Raf Simon's new Calvin Klein campaign. She then became Converse's leading lady in a campaign that honored the Chuck Taylor. It didn't go unnoticed and she got signed by IMG – the same agency that represents Gigi and Bella Hadid. Stranger Things season two will release on Halloween and Millie will undoubtedly break the internet again.
Teyana Taylor
2016 was entirely Teyana Taylor's for the taking. Though it was her breakout year, she's in no way new to the game, first stepping into the spotlight in 2007 with an appearance on MTV's My Super Sweet 16. But last year her fame officially reached its boiling point after being the leading lady of Kanye West's "Fade" — what was undoubtedly one of the biggest videos of the year. Since then, the 25-year-old has been striking while the iron is hot, successfully leveraging that video into her own "FADE 2 FIT" fitness program and turning a one-time collaboration with Reebok into a full-blown ambassadorship. Even though she's an industry vet with 10 years under her belt, this is clearly just the beginning.
Amandla Stenberg
Back in 2012, the world was first introduced to Amandla Stenberg through her stunning performance as Rue in The Hunger Games. Now 18 years old, Stenberg proves herself to be not only an excellent actress, but also a vocal activist of various social issues like feminism. Challenging Hollywood blockbusters' misrepresentation of the black community, she chose to participate in her first independent film As You Are last year, playing the role of an angsty teenager that she found relatable to her own life as a young woman of color. Additionally, she was invited by Beyoncé's to star in her empowering LEMONADE video alongside Zendaya. We can't wait to see more from Stenberg as she steps into adulthood.
Serena Williams
Serena Williams literally had her winningest year yet. The tennis superstar proved why she deserves to be regarded as one of the best athletes of all time, breaking the record previously held by Roger Federer for most singles matches won at the Grand Slams — that's 308 to be exact. Additionally, she surpassed Steffi Graf's record as the No.1 ranked player for 186 consecutive weeks and tied his 22 Grand Slam titles (which she went on to beat in January 2017). Like Stenberg, Williams also made a buzzworthy appearance in Beyoncé's LEMONADE as well as being outspoken on topics like tennis' gender bias and police brutality, and she showed her presence is strong both on and off court.
Share this article