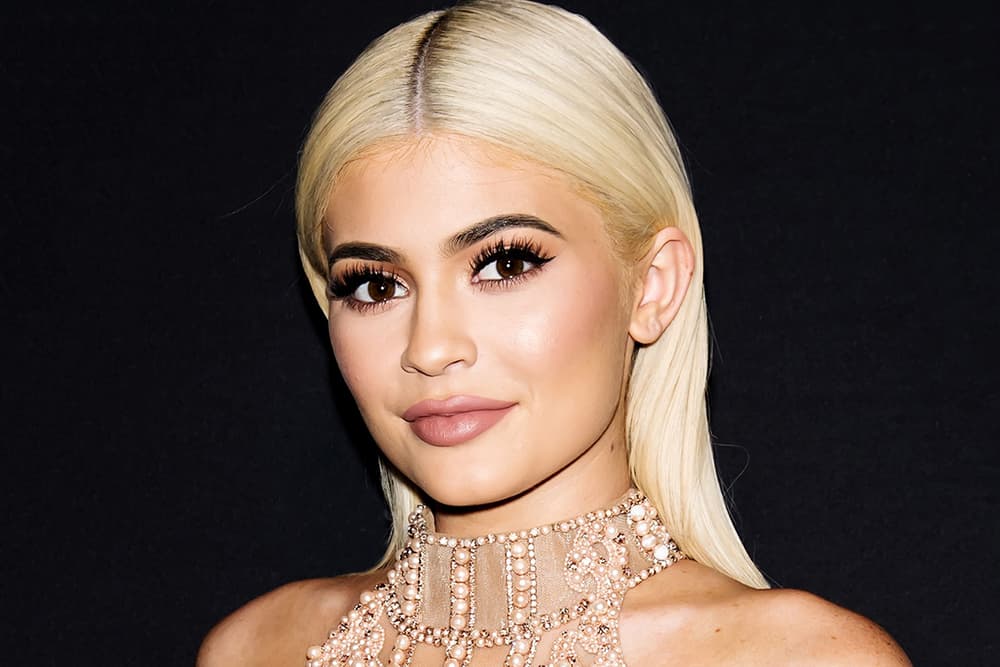 Beauty
The HYPEBAE Best: 2016 Makeup Gurus
Honoring Kylie Jenner, Emily Weiss, Pat McGrath and more for their contributions to the beauty business.
The HYPEBAE Best: 2016 Makeup Gurus
Honoring Kylie Jenner, Emily Weiss, Pat McGrath and more for their contributions to the beauty business.
In celebration of our one-year anniversary, we've been looking back at the designers, models and entertainers who have inspired us throughout the past year. And let's not forget about the makeup geniuses — we have an entire category dedicated to all things beauty-related, after all.
To conclude our inaugural HYPEBAE BEST series, we now present to you a list of our favorite makeup moguls who're killing it in the cosmetics industry. From veteran makeup artists like Pat McGrath, to newcomers like Kylie Jenner and Korean Youtube superstar PONY, we pay tribute to those who've been rapidly revolutionizing the beauty business. Read on to see the entire list, and be sure to check out the HYPEBAE Best: 2016 Artists.
Kylie Jenner
2016 was definitely not as simple as a year of "like, realizing stuff" for Kylie Jenner. Aside from being appointed as the face of  PUMA and a part of Alexander Wang's new #WANGSQUAD, the 19-year-old has also created her own empire with her namesake brand, Kylie Cosmetics. Within only a few months, her sold-out Lip Kits have quickly reached a cult-favorite status in the beauty world, while her Kyliners and Kyshadow palettes have become just as highly-sought after. The reality star's huge success eventually led to the opening of her very own pop-up store in California and New York, which carried her makeup line as well as her exclusive fan merch. Having accomplished so much last year, it's not surprising that the social media-savvy entrepreneur earned a spot on TIME's annual Most Influential Teens list as well as Forbes' 30 Under 30 list.
Emily Weiss
Last year, Emily Weiss' Glossier continued to gain popularity among beauty lovers with its "skin first, makeup second" philosophy. Two years into its inception, the company has achieved another milestone by introducing its minimal Phase 2 makeup kit, which features the Internet-famous Boy Brow eyebrow gel. The former Vogue fashion assistant's endeavours to expand her beauty empire didn't stop here, as she also rolled out a beautiful Haloscope highlighter and the Supers serum pack in the later half of the year. Having recently opened its New York showroom for business, it's safe to say that Weiss' cult-beauty brand is going to grow bigger than ever in the upcoming year.
Laura Nelson & John Nelson
The Nelson siblings, better known as the founders of Los Angeles-based cosmetics brand ColourPop, have created a whole new level of obsession among makeup junkies with a lineup of beautiful yet inexpensive lipsticks. With their savvy understanding of social media and digital marketing, the duo's two-year-old brand has quickly stolen the hearts of millennial shoppers and beauty enthusiasts alike. Last year, ColourPop's empire expanded even further with its introduction of international shipping service, making it easier for fans all over the world to get their hands on their favorite products.
Pat McGrath
Pat McGrath is your favorite makeup artist's favorite makeup artist. While designers are responsible for setting fashion trends on the international runways, many of the top beauty looks can be traced back to her and her brushes — Moschino, Maison Margiela, Rihanna's Fenty PUMA, Fendi and Prada are on the short list of shows for which she was casted. 2016 also marked the expansion of the beauty guru's cosmetics line, Pat McGrath Labs, bestowing upon us new lustrous highlighters and brilliantly glittery lip kits that really out-sparkled them all.
PONY
Led by celebrity makeup artist, PONY, the eponymous brand has made a splash in the beauty industry introducing Korean beauty trends to the world. The success of PONY Effect is no fluke as Hye-Min Park (aka PONY) has built a large and devoted following accrued from her YouTube channel with over 2 million subscribers and her viral fantastical looks. PONY Effect was launched in late 2015 and was well-received for the brand's innovative skincare and foundation products. From the customizable lip palette with an unheard of 100 lip combinations, to the modernization of the cushion foundation, fans are never disappointed by the brand's releases. It's safe to say PONY Effect is now controlling the pulse of the Korean beauty market and it's only a matter of time before the brand goes global.