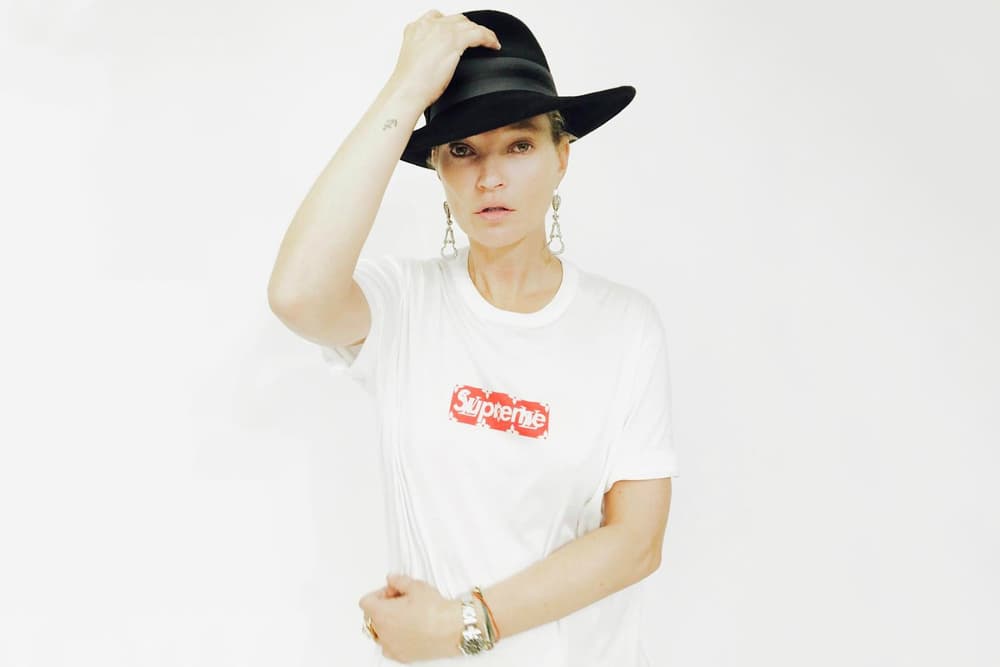 Fashion
Kate Moss Modeling Supreme x Louis Vuitton Box Logo T-Shirt Makes for an Iconic Moment
Photographed by Kim Jones.
Kate Moss Modeling Supreme x Louis Vuitton Box Logo T-Shirt Makes for an Iconic Moment
Photographed by Kim Jones.
Just when we thought the Supreme x Louis Vuitton collaboration could not get anymore iconic, Kim Jones proved us wrong. This marks the sixth year since the creative director took the helm of the storied fashion house, and to celebrate, he shared a photo of one Kate Moss wearing what is undoubtedly the most-anticipated box logo from the New York-based streetwear brand ever.
The supermodel tips her hat in the photo taken by Jones himself — fitting as a nod to all of his work leading up to this moment. She gazes into the camera similarly in the way she does on the famed Supreme T-shirt that bares her image lensed by Terry Richardson. Moss' relationship with Supreme extends beyond that 2012 spring/summer grail. She also modeled in another campaign for the brand that same year, years after Supreme was hit with a cease-and-desist for using her Calvin Klein campaign on a T-shirt without clearance in 2004.
Could Jones' photo make it onto a Supreme T-shirt in the future? A HYPEBEAST could only dream.