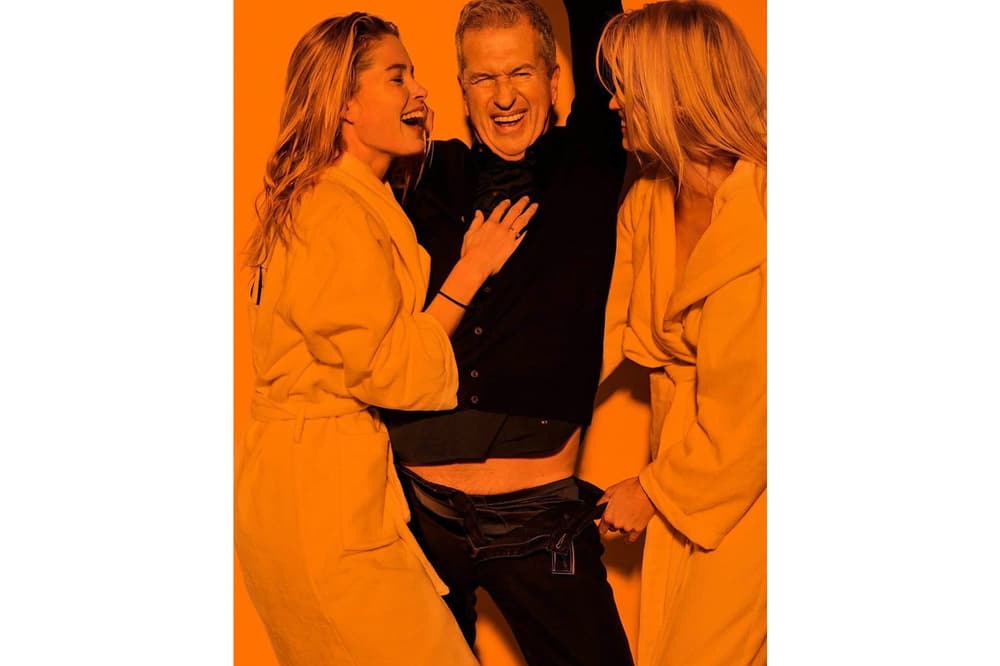 Fashion
Lara Stone and Doutzen Kroes Do 'Vogue Netherlands' Naked, Wild and Free
Dutch love by Mario Testino.
Lara Stone and Doutzen Kroes Do 'Vogue Netherlands' Naked, Wild and Free
Dutch love by Mario Testino.
Dutch love is ripe on Vogue Netherlands' "5-Year Anniversary Issue." Mario Testino was called to shoot Dutch supermodels Lara Stone and Doutzen Kroes au naturel under an orange haze.
Posted on the magazine's Instagram was a special message:
"This collector's issue shot entirely by Mario in our hometown of Amsterdam is an ode to the Dutch capital, an ode to all of our Dutch supermodels, an ode to Dutch Love."
The models kiss in one photograph – uninhibited and uncurbed – making a big statement about tolerance towards a woman's body and sexuality. The two aren't completely naked – in one Doutzen is in Vetements' notorious Thigh-High Boots.
The limited-edition copy, with only 500 printed, is available now at DONDERDAG 9 MAART in Amsterdam. Details below.
Photographer

Mario Testino
Share this article