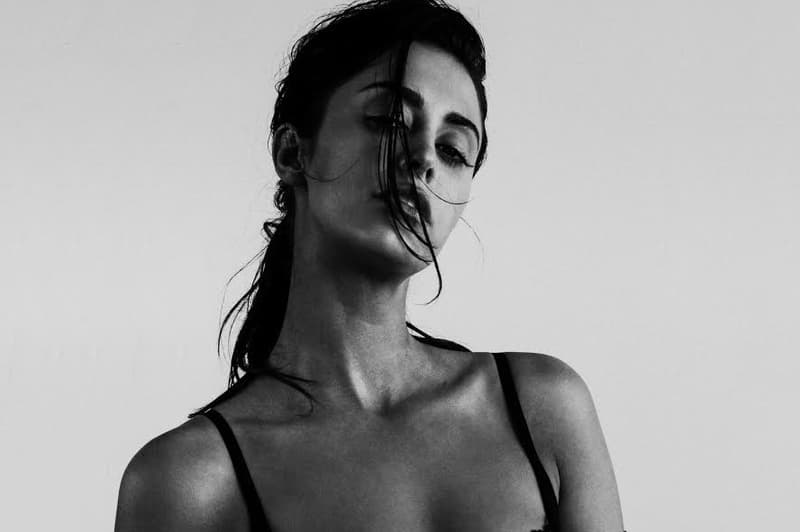 Music
TGIF: Def Jam Artist Moxie Raia Drops "996" Mixtape
A remix album with soulful references from 1996.
TGIF: Def Jam Artist Moxie Raia Drops "996" Mixtape
A remix album with soulful references from 1996.
2016 was a big year for Moxie Raia, having both embarked on a North American tour with Justin Bieber and signed to Def Jam Records. One year ago to this date, the soulful singer also dropped her debut mixtape, "931." Following up to the highly acclaimed release, Raia now shares her brand new "996" mixtape, which was put together in tandem with esteemed DJ and producer MICK. On the mini-album, the duo remixes a selection of "931" tracks, infusing it with some of the most celebrated beats and sounds from 1996.
Head over now to Complex to download "996" and read an excerpt from Moxie Raia and MICK's joint interview below. To see more from Moxie, don't forget to check out what her must-have essentials are.
Moxie, this will be released on the one-year anniversary of 931. What was the inspiration behind remixing your debut mixtape?

Moxie: When I hooked up with MICK, I had heard about this remix project he did for Adele's album 19. I thought it was really cool to do a whole project of remixes, so why don't we do it for 931? When MICK heard it, he came up with '996' which is inspired by probably our favorite year of music. I was super pumped that he felt the same way and wanted to remix the project with a bunch of songs from 1996.

Moxie, you were very young around '96. Did you learn about new music or were you like, "I remember that track?"

Moxie: I had already done so much research in my life about '90s hip-hop, and I already knew a lot about '96. One of the first emails MICK sent me was, "Can you send me some of your favorite songs, artists, moments from 1996." I think that was my favorite email I've ever received. [Laughs.]

MICK: When I suggested the idea to her, she sent me a Spotify playlist that she did, and it had so many songs from the Roots' Illadelph Halflife on it already, which was mentally my vibe going in. I was like, she gets it, I'm not going to have to sell her on this, this is totally her aesthetic anyways.

Moxie: That's the music I listen to when I'm home in my free time my whole life.

MICK: Another reason we chose 1996 is because, to me, it's the year even underground hip-hop and classic artists started sounding more modern. For example, De La Soul Stakes Is High is 20 years old but it still sounds way more new than say De La Soul Is Dead, which feels so retro. Same with that Roots album. It's still rooted (lol) in a more modern aesthetic. Versus Do You Want More?!!!??! or Organix, which sound super old school.

I mentioned how both of us love the Roots' Illadelph Halflife. The one song we used for that, "Healer," it was the only song we actually used two songs. We used "Clones" and at the end we used "What They Do." You hear them so differently than listening to a Roots album.

A lot of times when DJs do blends, they just kind of play shit that they want to put something over. There's no real reason. That's the one thing about mashup culture that I've hated. I always thought there had to be some rhyme or reason or thought process on why anybody should do anything musically because that's what gives it a legitimate timeless feel.