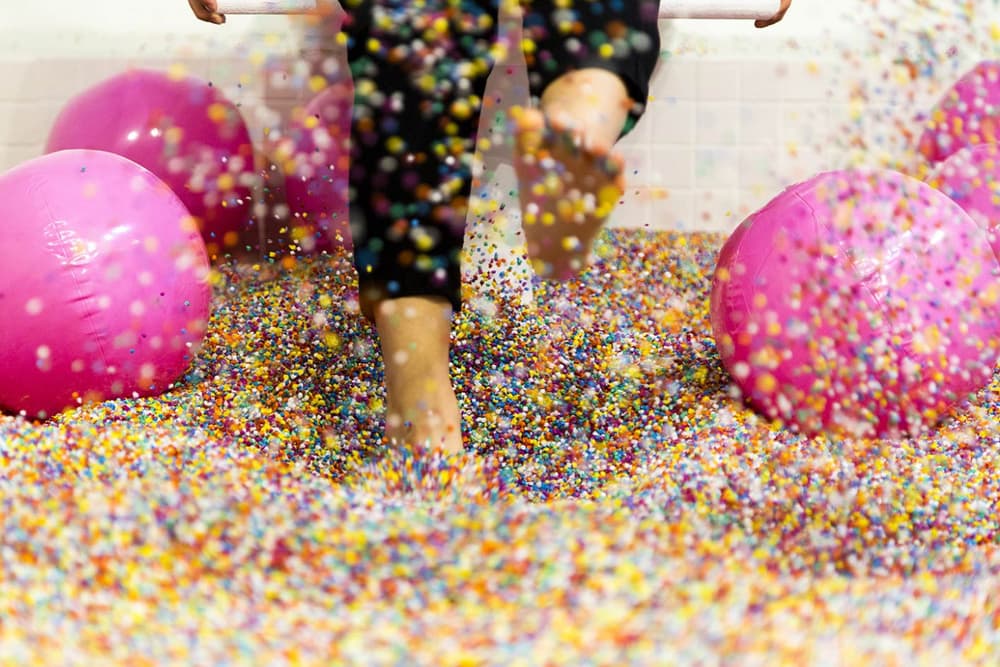 Culture
Los Angeles, Dip Into the Museum of Ice Cream's Sprinkle Pool
Can Los Angeles beat New York's 200,000-long waitlist?
Los Angeles, Dip Into the Museum of Ice Cream's Sprinkle Pool
Can Los Angeles beat New York's 200,000-long waitlist?
West Coast ice-cream lovers, get ready because the Museum of Ice Cream is opening in Los Angeles. The lick-able ice cream wonderland debuted in New York last summer and caused epic meltdowns. There was even a 200,000-person waitlist.
The Los Angeles location will be much larger than New York's and will showcase 10 new installations. THE sprinkle pool – that's one hundred million sprinkles – returns with a room of 10,000 bananas, a melted popsicle jungle and more.
Beloved LA dessert parlors including McConnell's, Salt & Straw, CREAM, My/Mo and more will supply endless ice cream.
Doors open on April 22 and the museum will run until May 29. Pre-sale tickets will be available exclusively to American Express Platinum Card Members starting March 30 at 9 a.m. PST and all American Express Card Members on March 31 at 9 a.m. PST. Public tickets can be pre-ordered on April 3 9 a.m. EST at $29 each – children and elders at a discounted price – and will include two tastings and surprise edible treats.
In the meantime, tour the New York exhibit here.
Museum of Ice Cream Los Angeles
2018 E 7th Pl
Los Angeles, CA 90021
Photographer

Eddie Eng/Hypebae
---
Share this article