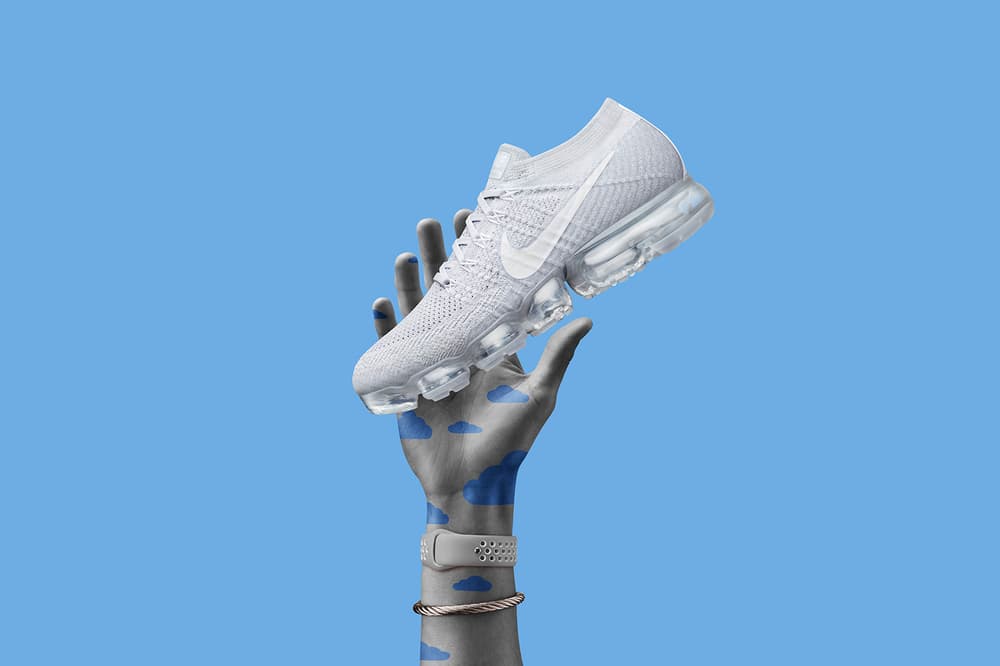 Footwear
Here's the Complete List of the Nike Air Max Day SNEAKEASY Pop-Up Locations
Click in for all the deets.
Here's the Complete List of the Nike Air Max Day SNEAKEASY Pop-Up Locations
Click in for all the deets.
Ahead of Air Max Day on March 26, Nike now announces a list of SNEAKEASY pop-up stores where you can purchase this year's special sneaker releases. From New York City and Toronto, to Chicago and Los Angeles, the pop-up stores will carry a range of retro and new Air Max silhouettes. In particular, select locations will feature the coveted VaporMax model.
Check out the location details below, and be sure to register online at each city's microsite to gain access to the pop-ups.
New York
Address: 45 Grand Street New York, NY
Date: March 20-26
The New York SNEAKEASY location will feature an Air Max genealogy display, first access to the Air Max Day NIKEiD builder, trialing stations, a VaporMax pre-ordering opportunity and exclusive access to the NYC Revolutionairs. In addition, Nike Soho, NikeLab 21 Mercer, Nike Flatiron, KITH, atmos, Bandier and Concepts NYC will also be hosting Air Max Day celebrations on March 25 and 26. Click here to sign up for the festivities.
Chicago
Address: Surprise location
Date: March 25
Fans will be able to access the Chicago SNEAKEASY location through tickets released daily by Nike from March 20 to 24. The pop-up will feature a series of local art installations inspired by "air" and "vapor," an interactive photo experience, a surprise music performance, trialing stations as well as NIKEiD access. Head over here for more details.
Los Angeles
Address: Surprise location
Date: March 25-26
The Los Angeles pop-up will feature NIKEiD printing products, an Air VaporMax experience and a display of the history of the Nike Air. You can sign up over at Nike LA's microsite.
Toronto
Address: Surprise location
Date: March 26
The Nike Air Max Bus will be trekking across Toronto until March 25, carrying a collection of Air Max 1 grails and a genealogy of Air installation. Lucky customers will have the chance to purchase coveted styles and win tickets to the Toronto SNEAKEASY pop-up. The location is a unique experience curated by Director X, boasting interactive displays that showcase Air Max's milestones and silhouettes created by six Toronto creatives.
Share this article