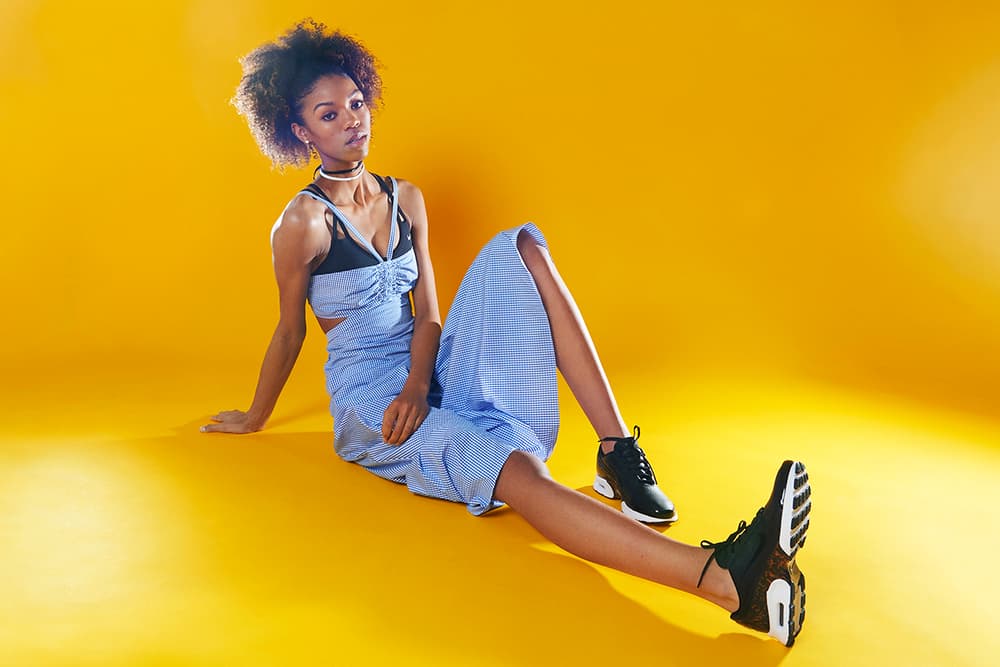 1 of 2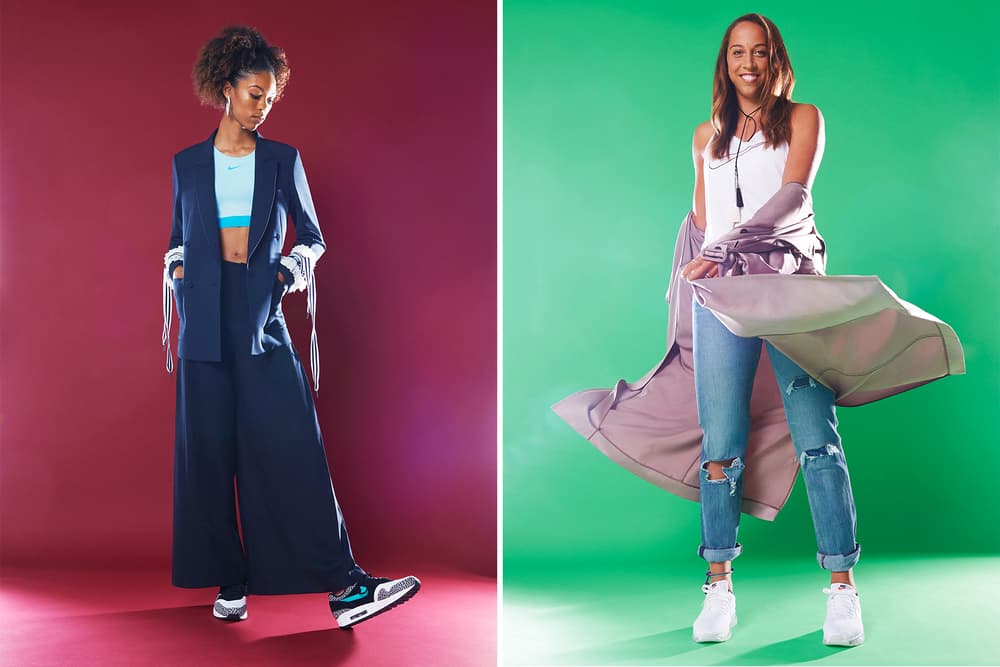 2 of 2
Footwear
Nike Celebrates the Diversity of Global Female Sneaker Styles Ahead of 2017 Air Max Day
Vashti Cunningham and Madison Keys model the most classic Air Max's in an exclusive campaign.
Nike Celebrates the Diversity of Global Female Sneaker Styles Ahead of 2017 Air Max Day
Vashti Cunningham and Madison Keys model the most classic Air Max's in an exclusive campaign.
Sneaker brands have long had a tumultuous relationship with women. We all know the struggle – discovering the latest cool sneaker collaboration doesn't come in small enough sizes, finding the ideal running shoe only to realise it's not designed for women and worse still, asking for the ladies version of a sneaker only to be brought something in the girliest shades of pink. Thankfully, the industry is slowly but surely upping it's game when it comes to women in the sneaker-sphere and as always, Nike is coming out on top.
Despite a long and illustrious history in performance and lifestyle footwear, it's only really in the last two decades that Nike (ironically named after a lady, albeit a mythical one) have begun to properly focus on female footwear. From supporting female athletes and launching advertisements that centre around them, to launching "Nike Goddess" women's-specific retail stores and offering killer new styles that aren't just pink versions of men's shoes. Nike really is one sneaker-clad step ahead of everyone else in the game.
With that in mind, it seems only fitting that to celebrate the 30th birthday of their beloved and iconic Air Max and the upcoming Air Max Day on March 26, Nike has tapped five of the world's coolest female stylists to release a campaign that centres around their relationship with Air Max. Daisy Deane (London), Labériane Ponton (Paris), Saskia Jung (Berlin), Geum-Nam Hwang (Seoul) and Lucia Liu (Beijing) were hand-picked by the Nike team and asked to style their Air Max in a way that paid homage to their home cities, culminating in a lush lookbook that celebrates the diversity of global female sneaker styles.
Of course, Nike is and will always be a performance-first brand. To prove you don't have to compromise substance for style, they also asked the ladies to style a look for two of the United States' most successful athletes, Vashti Cunningham and Madison Keys. We caught up with Andrea Corradini, Women's Global Senior Footwear Product Director at Nike to talk more about the concept behind this campaign, the future of female sneakers and naturally, her own favorite Air Max's. Read on to check out our full conversation.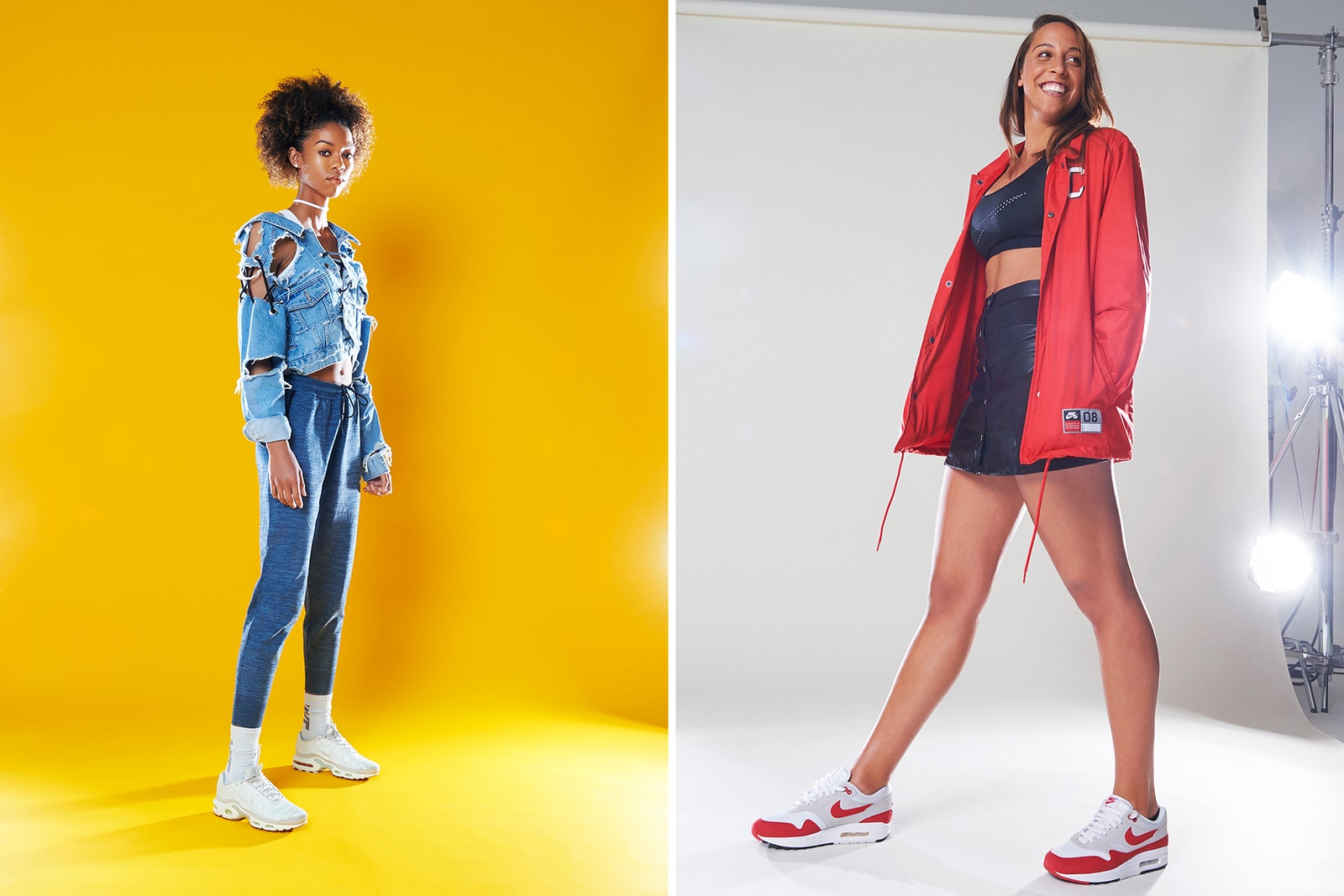 Could you tell us a little more about the concept behind the campaign?
Air Max started a revolution 30 years ago by making the invisible visible. This radical look highlighted Air as an innovation, created an icon and shifted street style forever. In different regions, people adopted Air Max in their own way over the years. We were attempting to capture, just a bit of that within this shoot. Bringing a group of women from around the world — from Beijing and Korea to London — to show how they wear their Air Max's. We want to help celebrate a female expression through sneakers.
How did you select the stylists involved? What made these specific women stand out to you guys?
We picked cities for their distinct vibe and style. Paris is very different in terms of style and taste than Berlin and London. This is just one small corner of the world and we are excited to see how this continues to spark the female sneaker conversation globally into Air Max Day, March 26.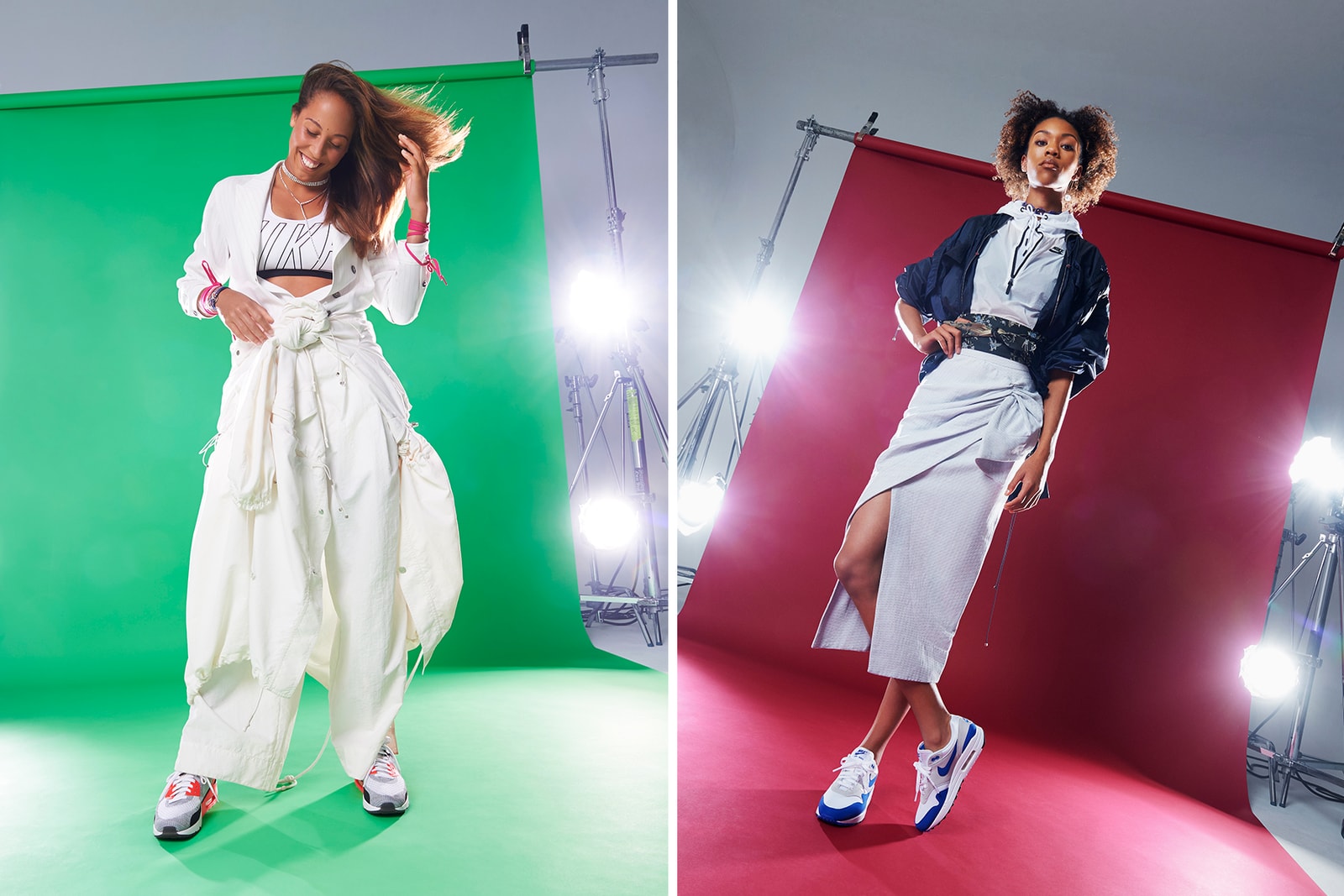 In your 23 years at Nike, have you seen the culture around and design for women's footwear in performance develop and progress?
At Nike, we have been designing for women for the past 40 years. I always get goosebumps when I see the amazing product we've designed for our female athletes since our inception. We have always led design through performance and yet do not sacrifice on style. And that's the ethos we still hold in designing women's footwear today: we ensure our footwear meets the needs of our athletes, and we filter it through our style lens. Every season, we listen, filter, then apply the innovations in our arsenal, and combine that with a women's design "lens" to ensure our consumer covets every product we launch.
[Nike has] always led design through performance and yet do not sacrifice on style. And that's the ethos we still hold in designing women's footwear today.
In recent years, we've seen more stores and brands offering women's-specific shoes and broadening their size ranges. Why do you think the industry is now picking up speed on the fact that women really are into sneakers?
Women's sneaker culture has always been around but now, more than ever, we see the energy all round, especially in stores. We have to be real about this woman and her lifestyle. She is out and about all day — leaving home early, returning late, often covering up to ten miles a day on foot. She is looking for footwear that keeps up with her nomadic lifestyle, but she needs style. Otherwise, she won't wear it. Sometimes that manifests itself in a women's only sneaker, sometimes it's a shared model where we innovate in material and color. And for the true sneakerhead, we want to make sure we have her OG's available in her size. We need to be in all three spaces, authentically and unapologetically.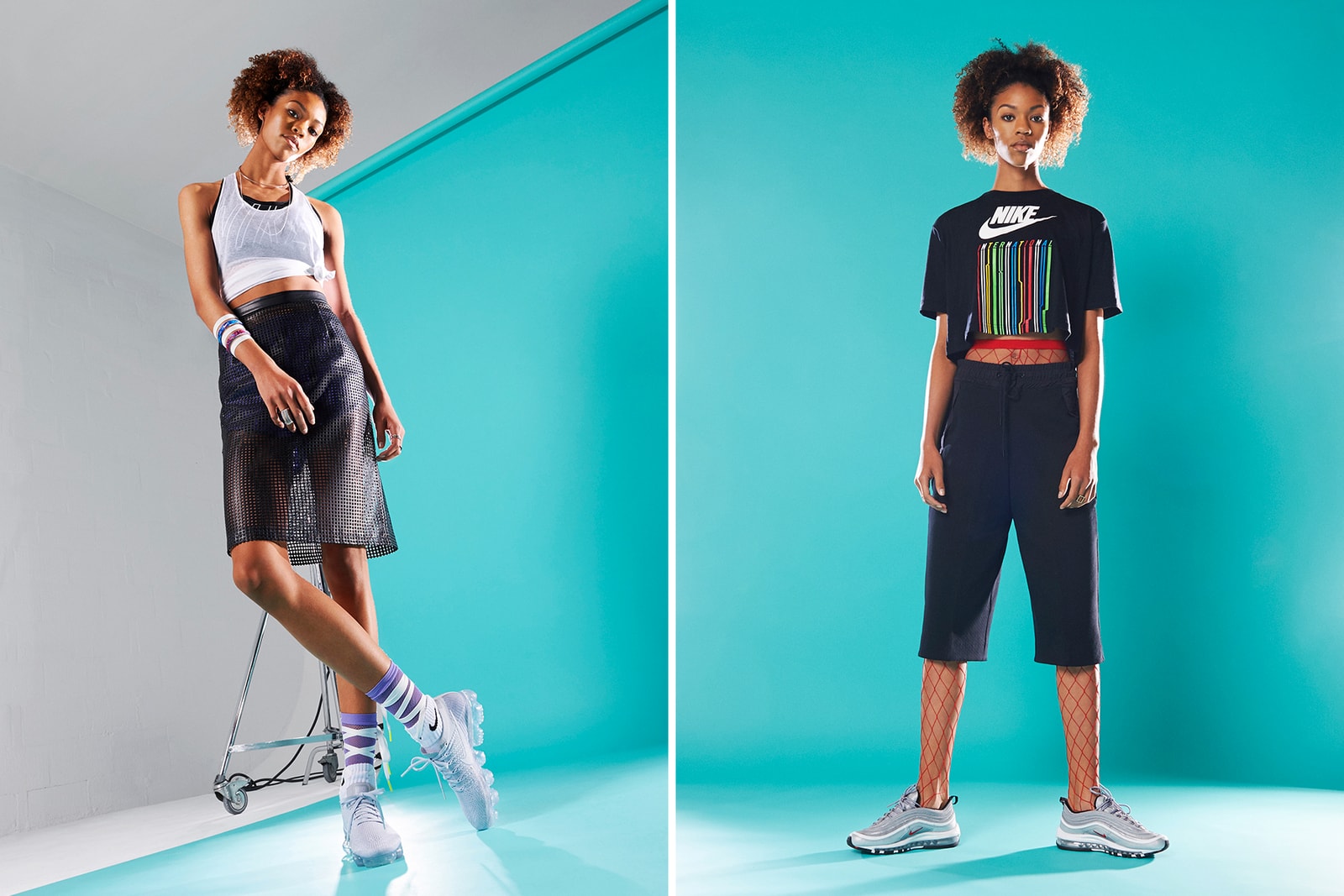 As part of the campaign, you asked the stylists involved not only to style a look that embodied themselves and their hometown but one for IRL girlboss athletes, Madison Keys and Vashti Cunningham. Why did you pick these two young women in particular to front the campaign?
There are a lot of ways to wear sneakers. It's a gateway to self-expression and both Madison and Vashti are athletes who are not afraid to show who they truly are both on and off the field of play.
The upcoming Air Max Jewell marks the second time ever Nike has done a women's-specific Air Max release in the silhouette's 30-year history. What's the process like when it comes to creating sneakers for women?
We decide to create women's only product when we have an authentic and sharp insight from our consumers. In the case of the Air Max Jewell, we had history on our side with the success of the Air Max Thea, and we wanted to evolve the design to a newer space. We leveraged our expertise on shape and proportion, ensuring sleek fit and all-day underfoot comfort. Then, our designer took the DNA of our Air Max Tuned which resonates massively with our female consumer, and coupled it with the insight and inspiration of the love of the perfect accessory, and that is what led her to create the beautiful, iconic mid-foot design you see on the product. We are so excited to bring iterations of this product, across the material and color spectrum, for years to come.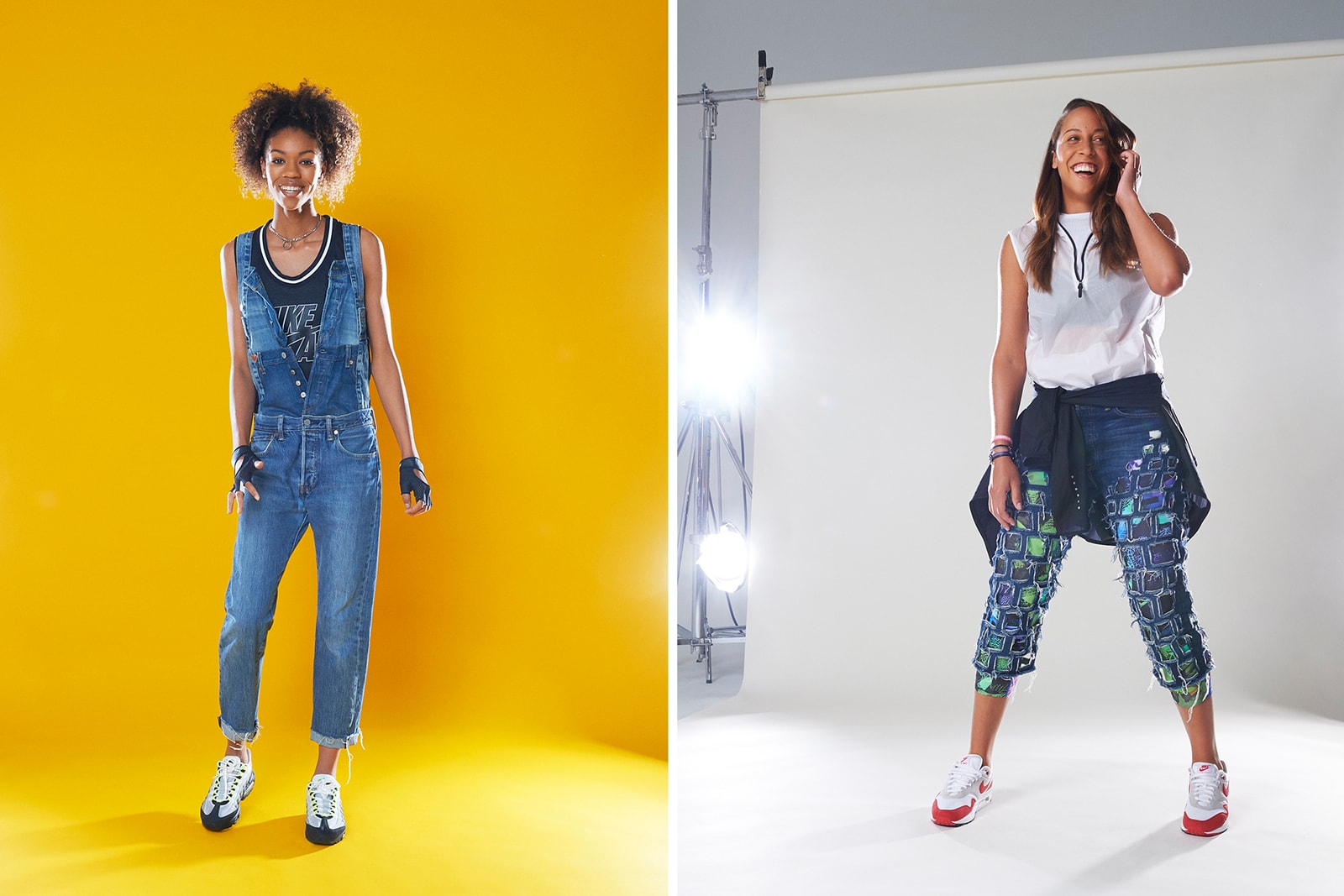 If you could only pick one, what would be your all-time favourite Air Max style?
The sneakers I love the most are the ones that I have an emotional connection with, and there are many over my 23 years. I knew since high school that I wanted to work at Nike, so my relationship with sneakers started well over 30 years ago. If I had to pick one style, it would be the AM90. I remember the day I bought them, as a sophomore in college, and went out for my first run in them. I still remember the music I was listening to, my outfit — a white cotton T-shirt, pink spandex shorts, white scrunchy socks — and those pink/blue/white beauties on my feet. My emotive connection to the "style" sneakers probably started at that moment.
Share this article