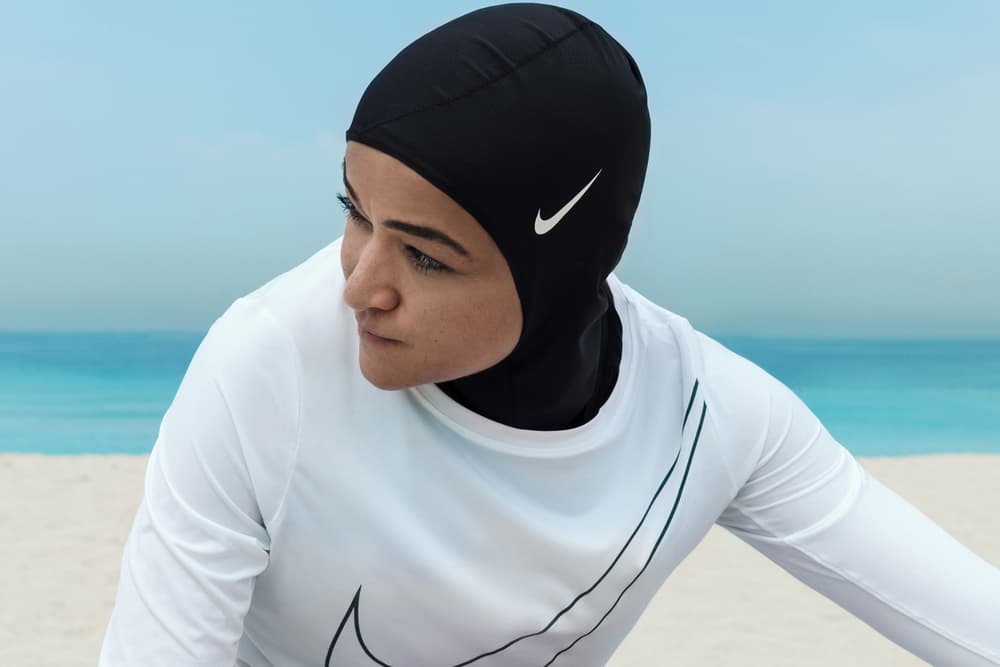 Fashion
Muslim Female Athlete Speaks out Against Nike Pro Hijab Criticisms
"With the Nike Sports Hijab, it surely will encourage a new generation of athletes."
Muslim Female Athlete Speaks out Against Nike Pro Hijab Criticisms
"With the Nike Sports Hijab, it surely will encourage a new generation of athletes."
Last week Nike announced the all-new Pro Hijab. To many it was a milestone design – one that Muslim athletes long deserved. However the news also had much backlash on social media with the argument that Nike is capitalizing on oppression.
The Pro Hijab was partly inspired by Muslim athlete Amna Al Haddad, who told Nike that only one hijab stayed in place during training and competitions. Over the weekend, Amna took to Instagram to post an open letter and address her thoughts on the matter. Why design one now? She responded:
"From my perspective as a former athlete who competed in Hijab, in the past, the big brands didn't see the need or market for it as it was not 'popular' and it was unheard of to see women train, exercise and compete in hijab."
She voiced her whole-hearted support:
"I support Muslim women with or without hijab, and how they dress is their choice. And with the Nike Sports Hijab, it surely will encourage a new generation of athletes to pursue sports professionally, and without us athletes who fought for this right and made it happen, Nike wouldn't 'just do it.'"
Read her empowering message below. What do think about the public's response to the Pro Hijab?