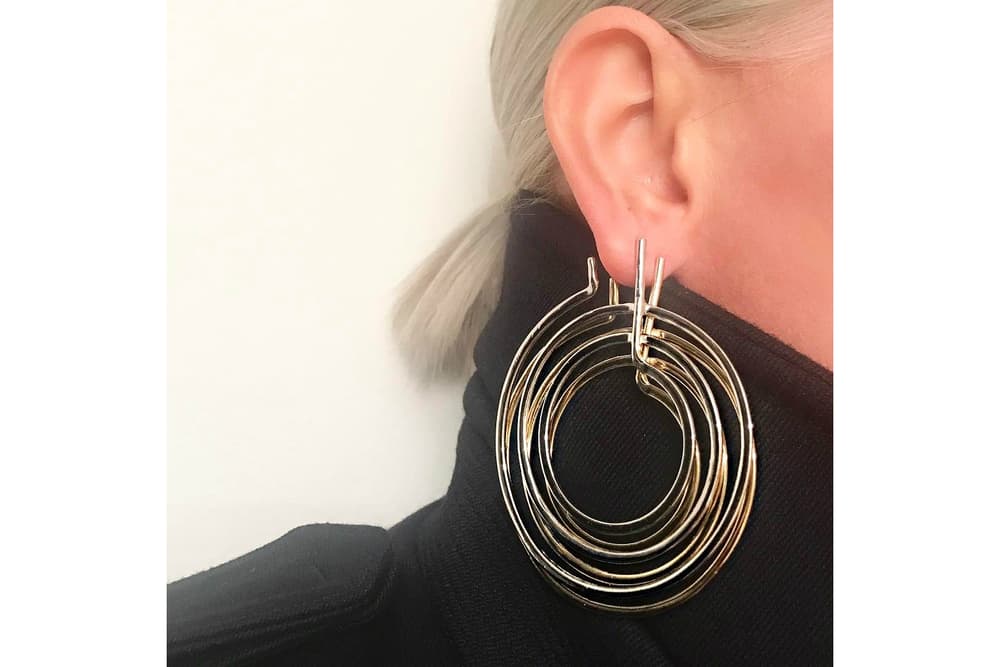 Fashion
OFF-WHITE x Jennifer Fisher's Earrings Make a Fashion — and Environmental — Statement
Hoops against environmental harm.
OFF-WHITE x Jennifer Fisher's Earrings Make a Fashion — and Environmental — Statement
Hoops against environmental harm.
Virgil Abloh sought to ponder one question with his 2017 pre-fall collection: Global warming? The OFF-WHITE designer continues to explore the topic in a new collaboration with Jennifer Fisher on earrings that truly make a statement, in not just the aesthetic but environmental sense as well. The design is supposed to be symbolic of environmental harm — Fisher "wanted to express something wasteful, like the radiant heat electrical stove" and used wire to create stove-like coils. Abloh explains:
"The undercurrents behind women's Off-White are undertones of issues facing the world. Climate change, women's rights are at the forefront. The earrings created in collaboration with Jennifer Fisher were based on radiating energy. The design stems from that mechanical part readily found in real life."
Offered in plated 14-karat yellow gold or silver-plated brass with a rhodium finish, OFF-WHITE x Jennifer Fisher's "Radiating Energy" design is available to pre-order at $275 USD for a single earring and $535 for a pair online.