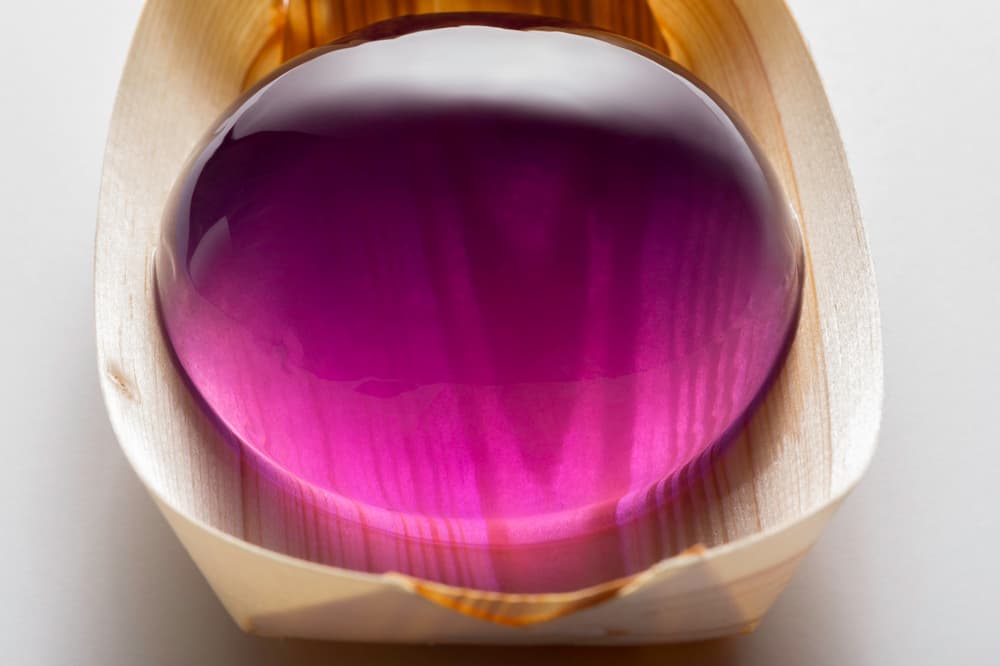 Food
The Raindrop Cake Is About to Return in Instagram-Friendly Bright Purple
Ube-flavored this time around.
The Raindrop Cake Is About to Return in Instagram-Friendly Bright Purple
Ube-flavored this time around.
Last year Darren Wong quenched the thirst for the next big food craze with the Raindrop Cake — it made a splash at Brooklyn's Smorgasburg and flooded social media feeds everywhere. Now it's returning to the outdoor food market in a new flavor: ube. A purple yam popularized in the Philippines, it brings a bright purple hue to the agar-based creation that's described as a "light, delicate and refreshing raindrop made for your mouth."
The ube Raindrop Cake will be served with coconut on the side and debuts on April 1 at Smorgasburg.