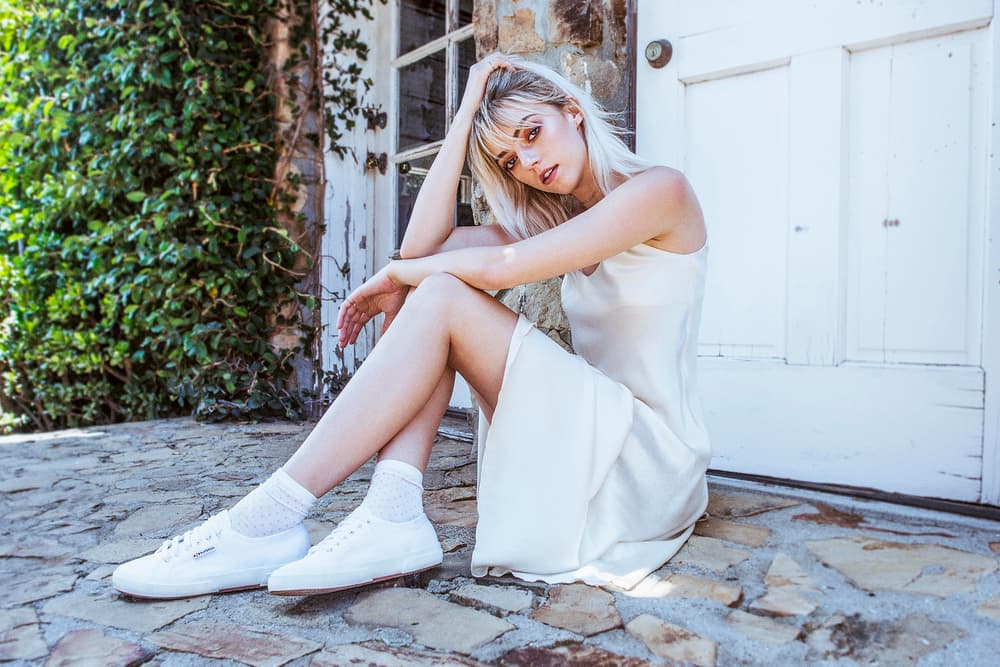 Fashion
Pyper America Smith Is the Next Millennial Model to Watch
We chat with Lucky Blue's sister about her career and personal style in this exclusive interview.
Pyper America Smith Is the Next Millennial Model to Watch
We chat with Lucky Blue's sister about her career and personal style in this exclusive interview.
Pyper America Smith is one fourth of a starry set of siblings. The family consists of Lucky Blue, Daisy Clementine and Starlie Cheyenne. And among the group, three are models and all four are in a fledgling band together, The Atomics. Between Lucky Blue's superstardom (2.9 million followers on Instagram can't be wrong), Daisy Clementine's growing popularity – she recently walked in Dolce & Gabbana's show – it's the kind of family that should only exist in movies.
Despite seeming almost too good to be true, this family is definitely real and now it's Pyper America's turn in the spotlight. The 19-year-old is the latest face of Superga, a campaign that's previously been held by the likes of Rita Ora, Binx Walton, Alexa Chung and Suki Waterhouse. We spoke to Smith last December about her becoming the ambassador of Superga, her acting ambitions, her modelling career and her love for Justin Bieber's Christmas album. Read our conversation below and be sure to check out Pyper America's 2017 spring/summer campaign film for Superga.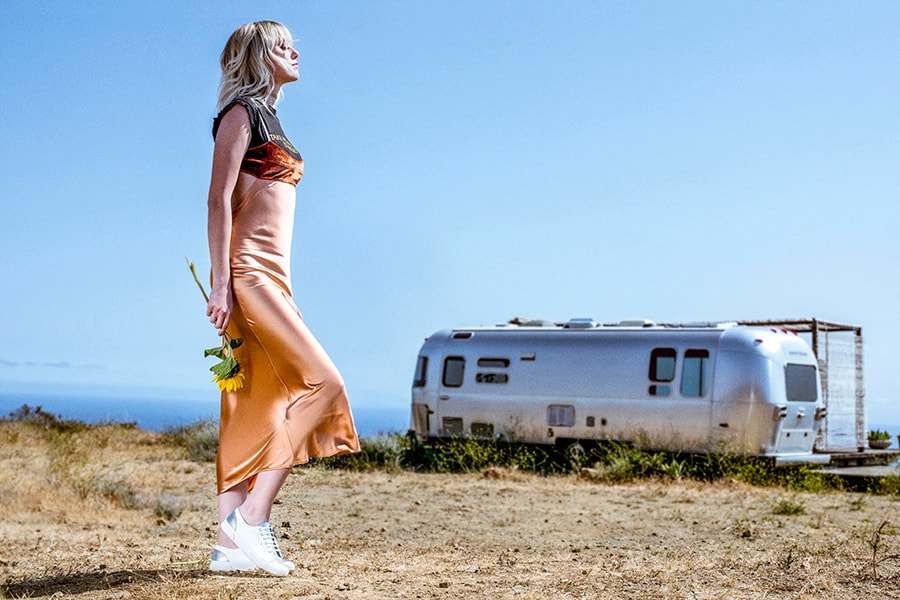 So, growing up did you imagine you'd be a model?
No, never. It was my sister's dream, Daisy. She really wanted to model since she was little and we would all sit around the couch and watch America's Next Top Model together, but I never thought I'd be doing that. I was more interested in doing films and wanting to be a comedian when I was younger.
Is that what one of your Instagram accounts (@pyper.tv) is about?
Yeah, that's what it's about.
What do you love the most about the modelling side?
What I love most is probably meeting all the creative people I've got to meet, travelling to really beautiful places. Seeing the final product and how it comes out is really exciting too.
But you'd like to get involved in the other side, is that more creative direction?
My first time ever being more involved on the creative side is Superga – I got to design a few pairs of shoes and come up with photoshoot concepts, so I really enjoyed that and I'd love to do more of that.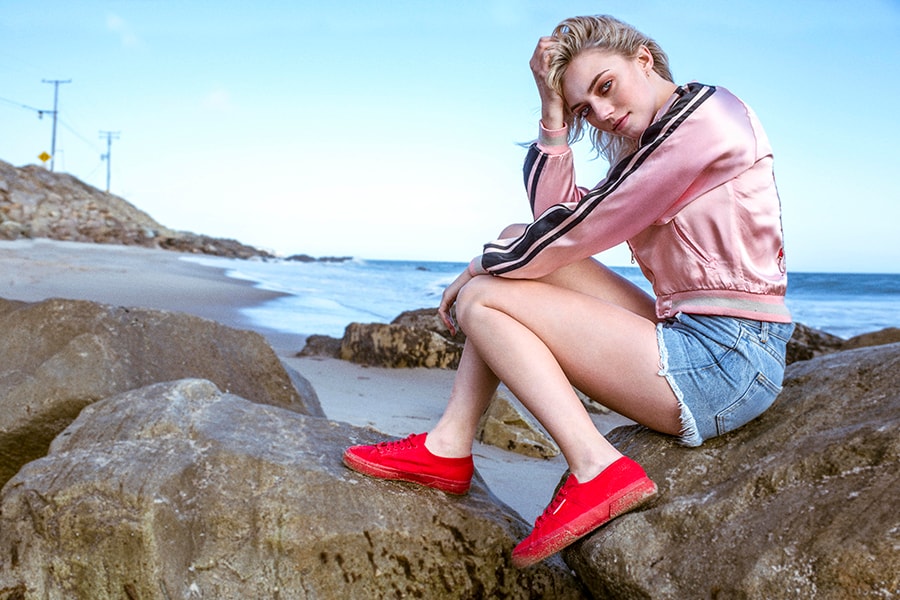 You walked your first fashion show when you're just 18. What's it like being in the spotlight at such a young age?
I don't know, it's cool. I think being young and being in this industry means you have to have people around you that can ground you, because you're so young and can end up going everywhere, it can be kind of crazy but it's been good so far.
How would you describe your day-to-day style?
I just like easy-going cool fashion pieces, like throwing on some Superga sneakers with some trousers and a cool jacket. But I really just like to be comfortable and feel confident in what I wear.
What was your first reaction after realising that you were the face of Superga?
I was just so excited. I was like "why me?" – I was really excited.
Can you tell us one thing that most people wouldn't know about you and your siblings?
It's a random thing, but me and my siblings eat a lot. We love food. It's our main activity that we do together besides playing music. We're just big foodies.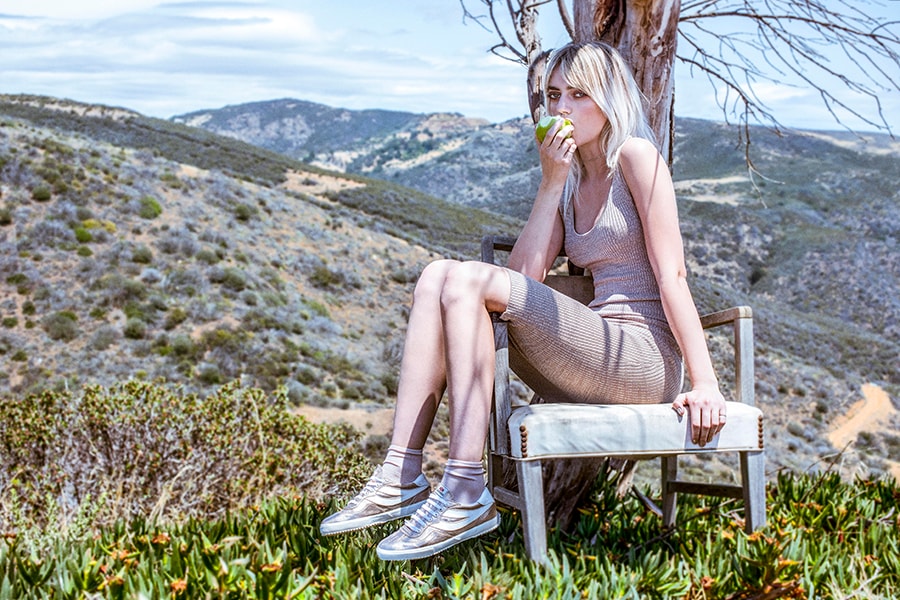 What is some music you're listening to these days?
I just listen to what my boyfriend puts on.
And what's that?
Boyfriend: Mostly rock and roll. Maybe some Flume, really mellow stuff. Nothing crazy, no Bieber or anything like that.
Smith: We were listening to Justin Bieber in the car the other day.
Boyfriend: She put on his Christmas album.
Smith: Lately, I'm just really into Christmas music. Well, it's in the season. I love Christmas, so all I wanna listen to right now is Christmas music. My sister Daisy hates Christmas music, like she gets angry about it. She hates it. She only listens to Elvis's Christmas music.
And what can fans of The Atomics expect? Are there any new projects?
You can expect maybe some shows in a city near you and we're definitely gonna be putting out an EP this year, at least some videos, just some good stuff, just keep your eyes out.
How would you describe your use of social media?
Sometimes I'm super into it and I'm just taking pictures everywhere I go and wanting to post, and sometimes I forget about it. I love Instagram and Snapchat, and I used to tweet but I haven't tweeted in a while.
Any plans for the future?
My plans for the future are just keep rolling with all the opportunities that are coming through, and hopefully get more into some film and acting. And I just want to travel some more next year.
Share this article