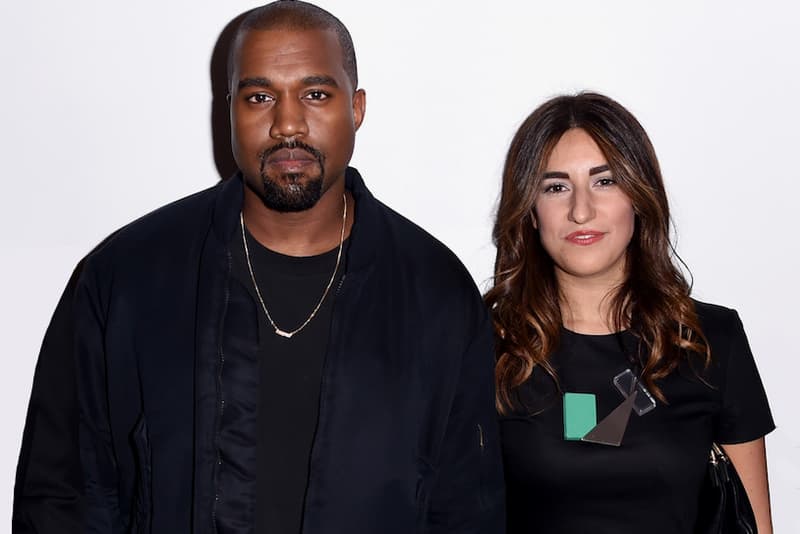 Fashion
Meet the Woman Behind adidas Originals' Iconic Collabs With Kanye West, Pharrell and More
Rachel Muscat explains what it's like to work with 'Ye on the YEEZY range.
Meet the Woman Behind adidas Originals' Iconic Collabs With Kanye West, Pharrell and More
Rachel Muscat explains what it's like to work with 'Ye on the YEEZY range.
adidas Originals never fails to surprise. In addition to its endless supply of new sneaker iterations, the popular sports brand also delivers one sought-after collaboration after another throughout the year.
Ever since becoming the Global Collaborations Director at adidas Originals in 2009, Melbourne local Rachel Muscat has been working with brands such as Jeremy Scott and Palace to create some of the biggest fashion collaborations for Three Stripes. Some of her most notable projects include Pharrell's "Supercolor" collection and Kanye West's YEEZY range.
Born and raised in Australia, Muscat started her career in marketing in her hometown before moving to Hong Kong when she was 23. Now 34, she works and lives in Nuremburg, Germany. In a recent interview with Broadsheet, Muscat discusses her role at adidas Originals, as well as what it's like to work with none other than 'Ye. Read an excerpt below, and view the full conversation here.
You've worked with many different kinds of artists, musicians and fashion designers for adidas collaborations. What quality are you looking for in a collaborator?

It's about what you want to stand for that season. There are so many partners you can work with, but it's really about this idea of authenticity and being authentic with your partner.

When we work with the likes of Palace Skateboarding and Opening Ceremony, it's about how we can reinterpret what we are as a brand, but also keep the essence of who they are. I loved working with Jeremy Scott because he loved our logo. The collaboration was about how to make the Three Stripes in a different way we haven't seen before.

What does being adidas's global director of collaborations involve on a day-to-day basis?

Right now my two main collaborations are with Pharrell Williams and Kanye West, so it's really looking at what our key priorities that day or week are – a fashion show coming up, or a sample round you need to see, a meeting you need to plan with management and the collaborator, factories, and then the sales strategies, what city to launch our collections.

Do you have an outstanding career moment so far?

Definitely when we launched YEEZY Season 1 and a month later we had Pharrell's 50-colour "Superstar" campaign. It was one of those moments where all of this hard work really paid off. The "Supercolor" campaign was one of our fastest projects. In general we work on an eight-to-12-month calendar, but that probably took three-to-six months to bring the idea to life with products and samples.

What's Kanye like as a collaborator?

Kanye is a creative genius. I have so much respect for his vision and what he's brought to life. He's one of the hardest working people I know. He cares about every detail … which is really inspiring.

What do you predict will be a streetwear trend going into the future?

I feel the idea of unisex is becoming more and more important. We're seeing it already. It's just the way people are dressing on the street. From an aesthetic point of view in streetwear, girls want to wear what boys wear. For boys, sneaker colours don't mean anything – it's about the look and feel of the sneaker.
Photographer

Stephen Lovekin/Variety/Rex Shutterstock
---
Share this article