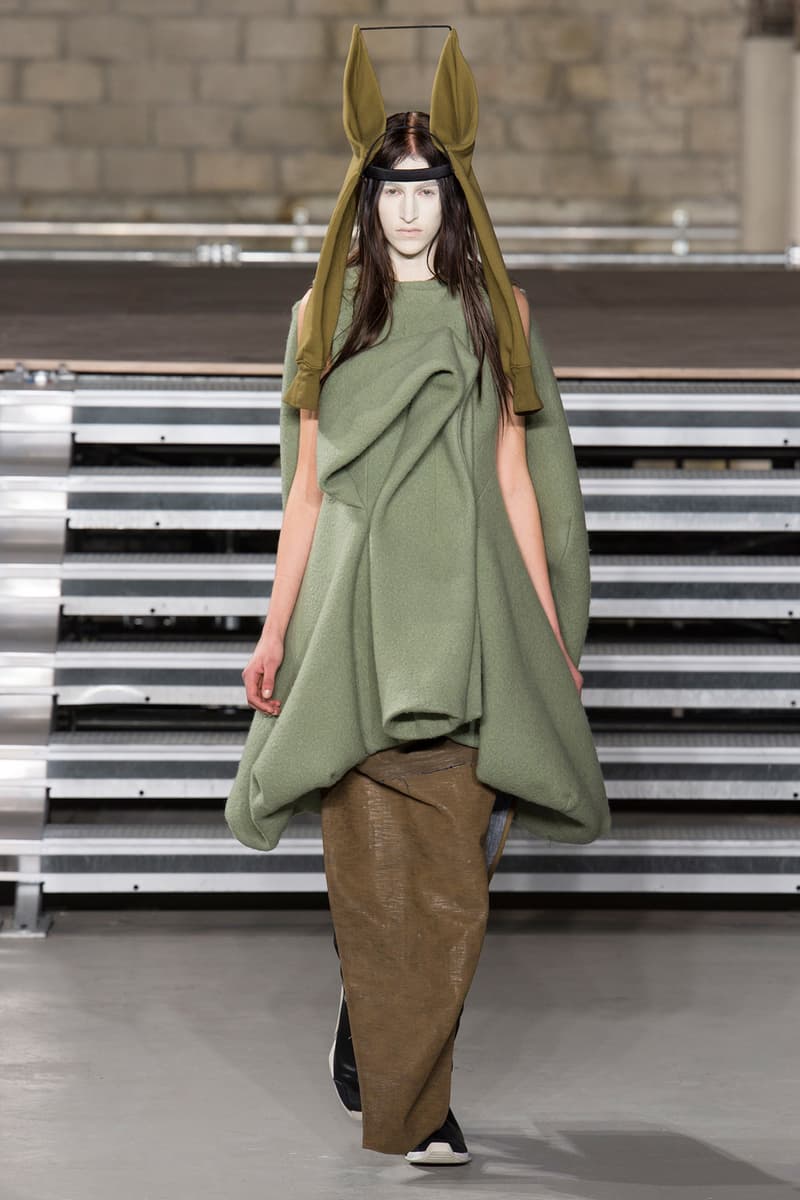 1 of 39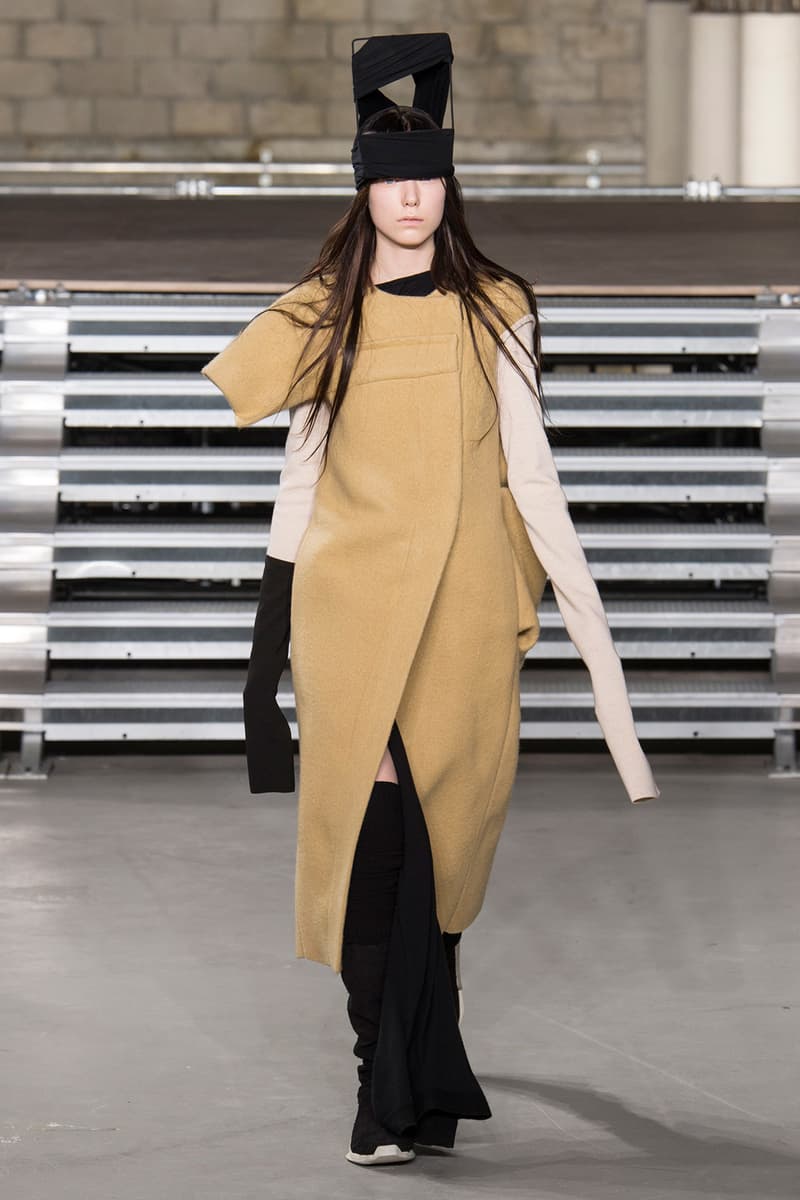 2 of 39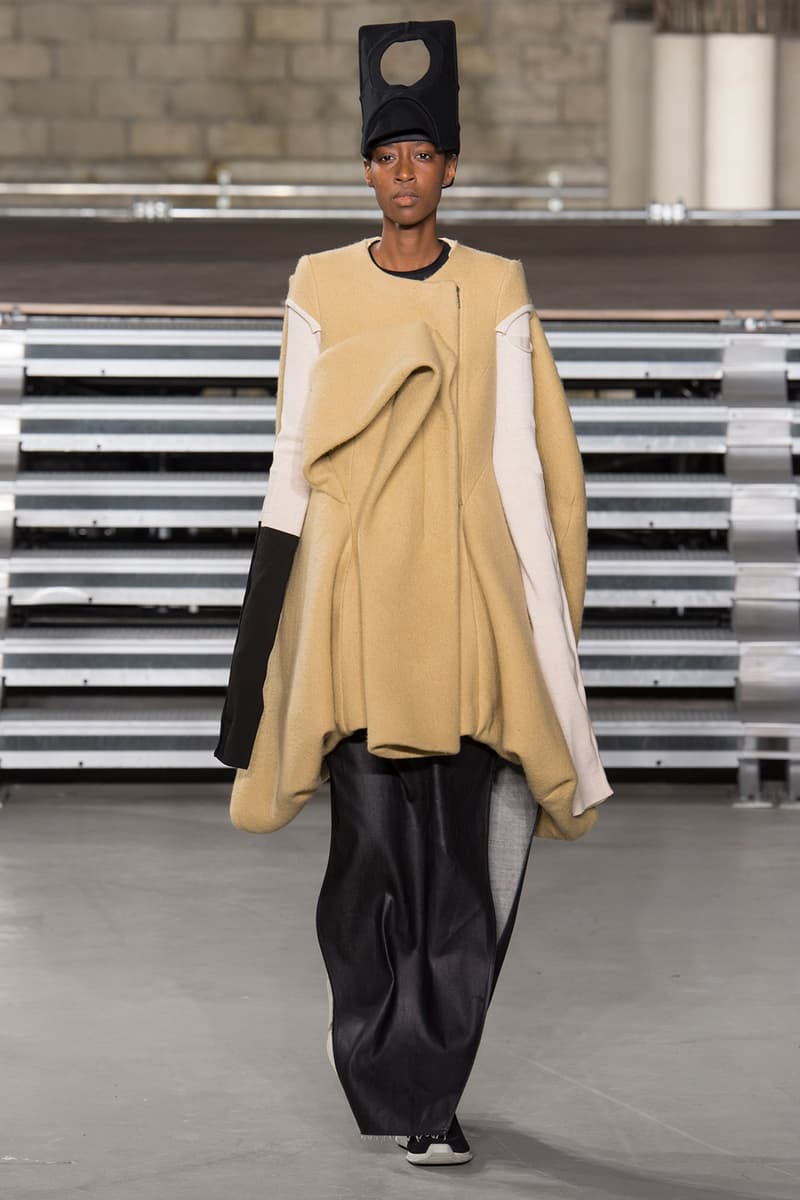 3 of 39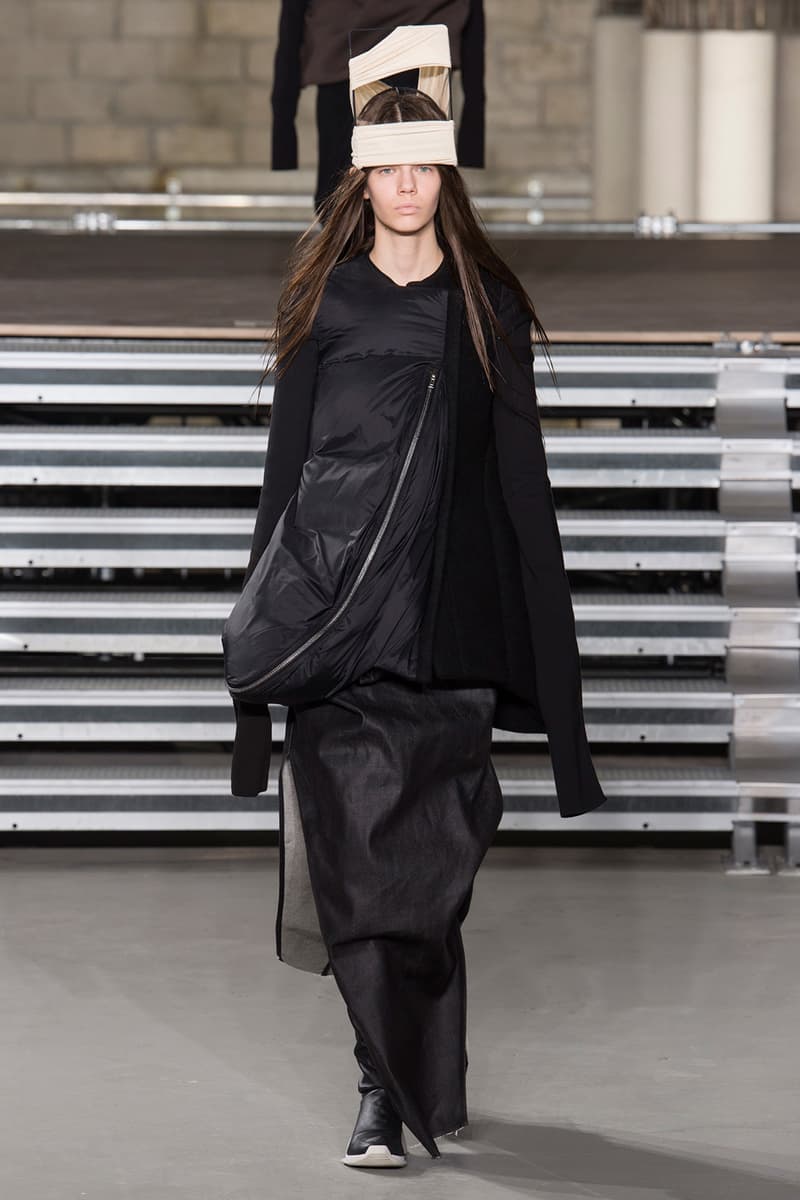 4 of 39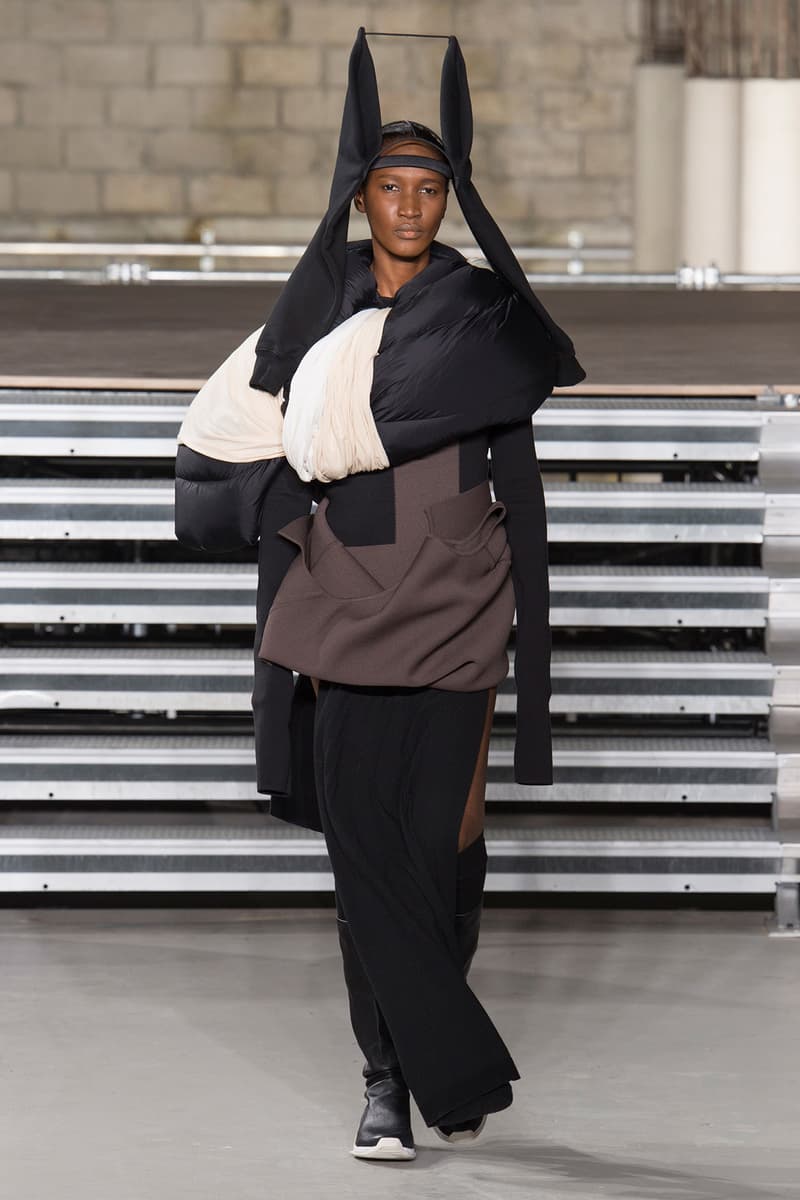 5 of 39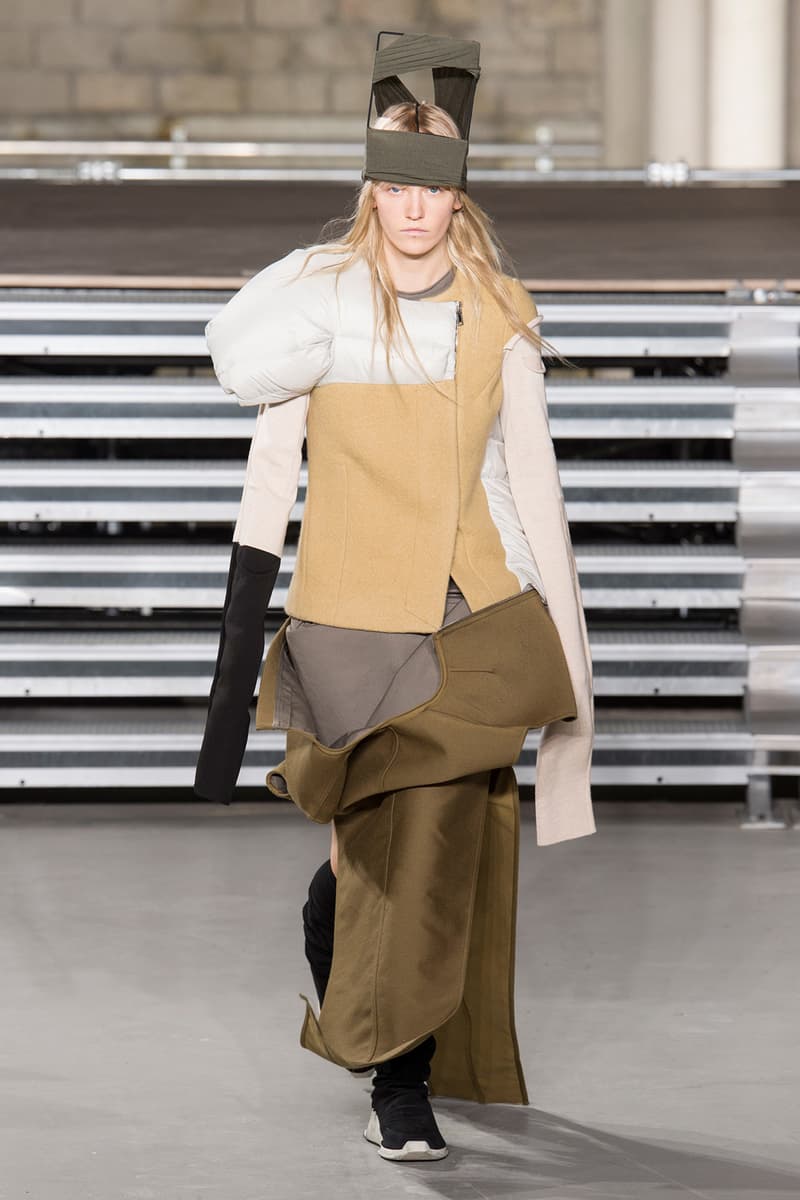 6 of 39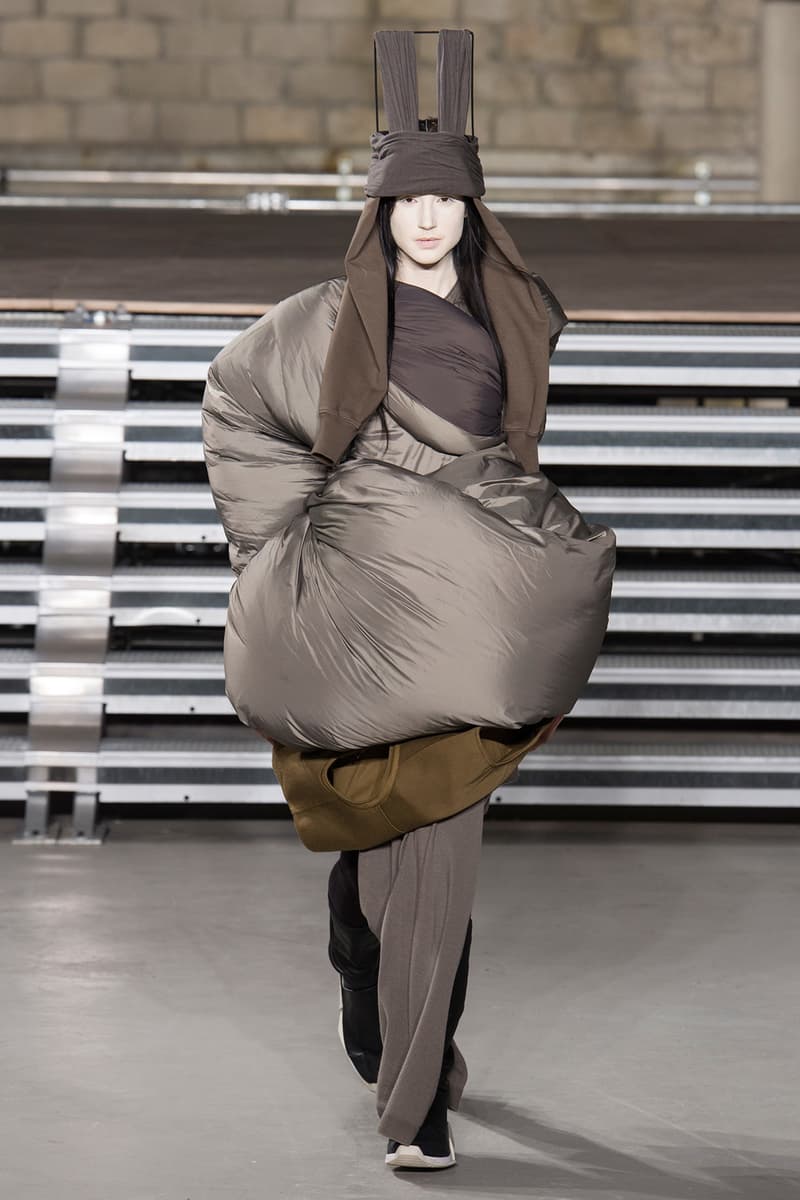 7 of 39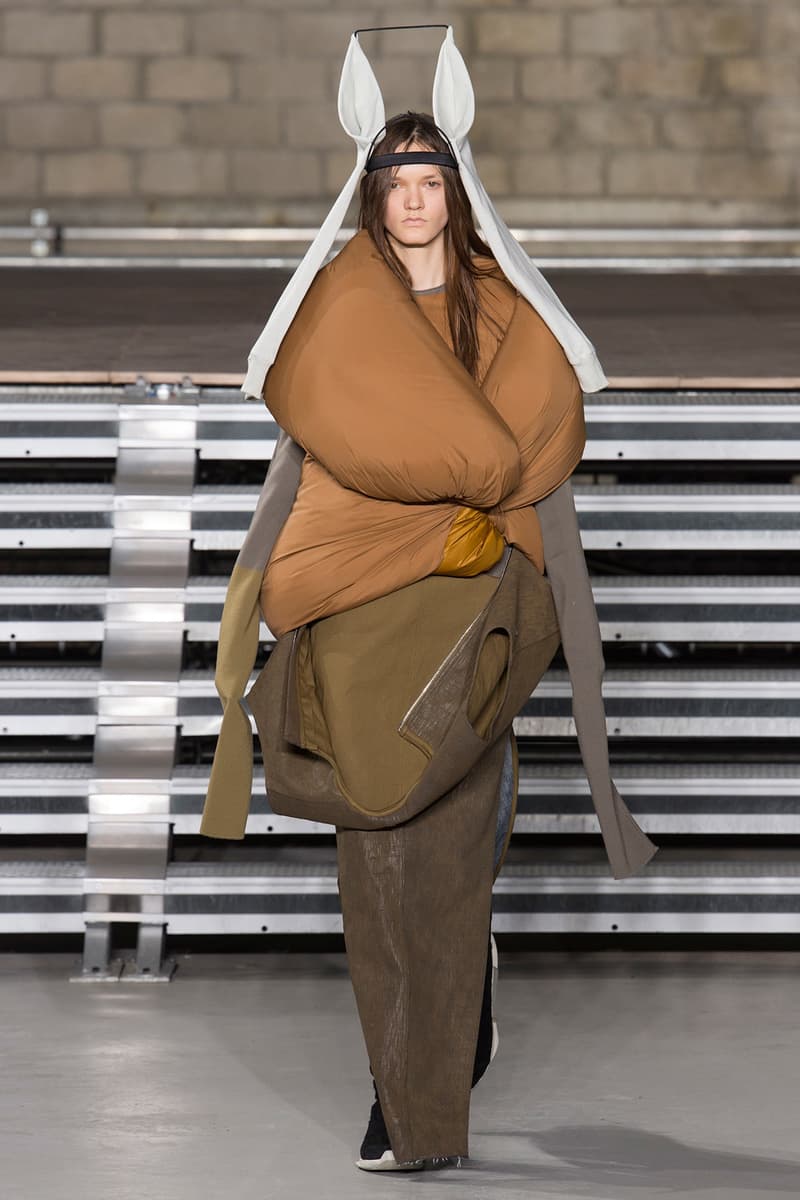 8 of 39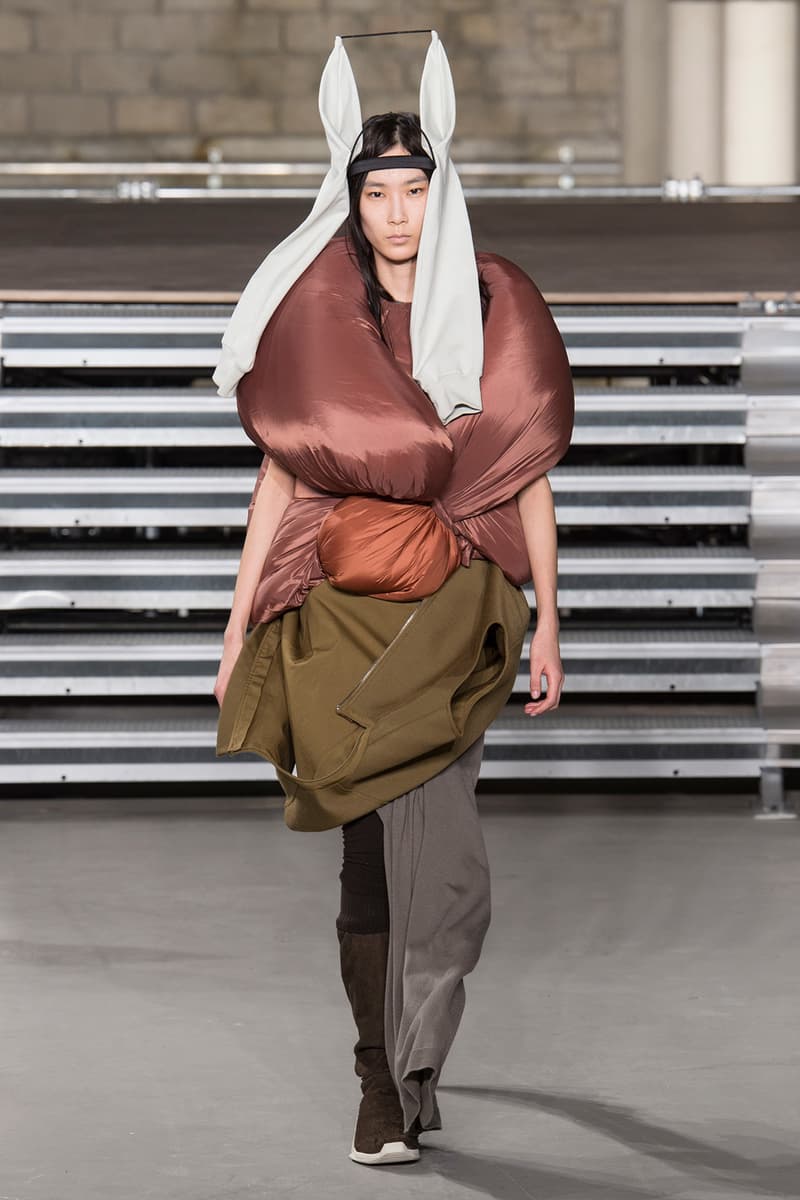 9 of 39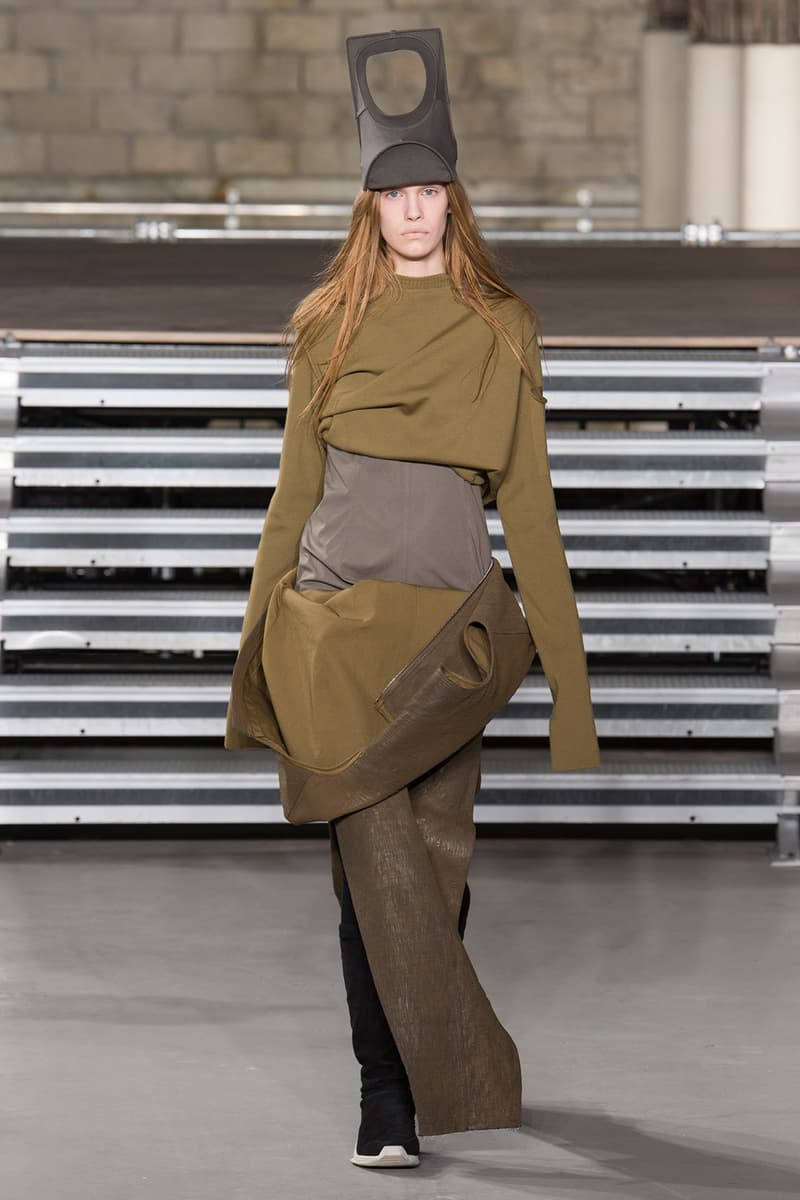 10 of 39
11 of 39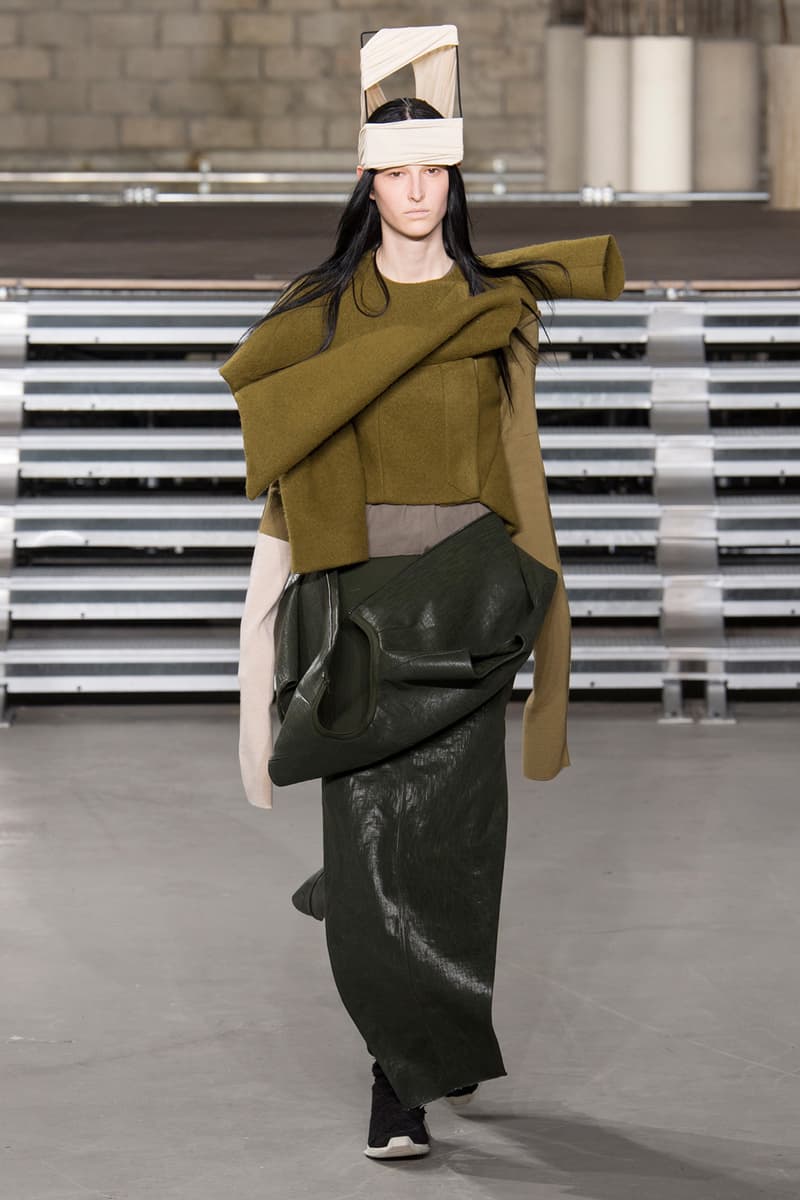 12 of 39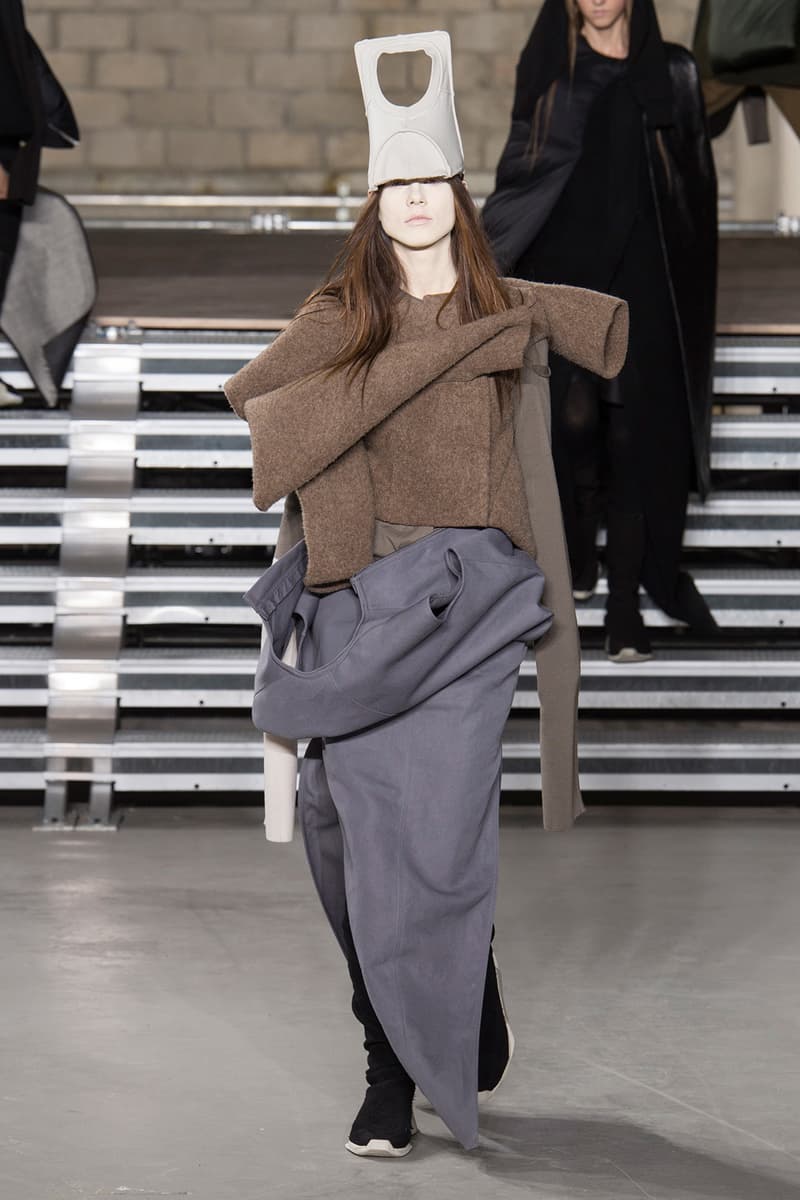 13 of 39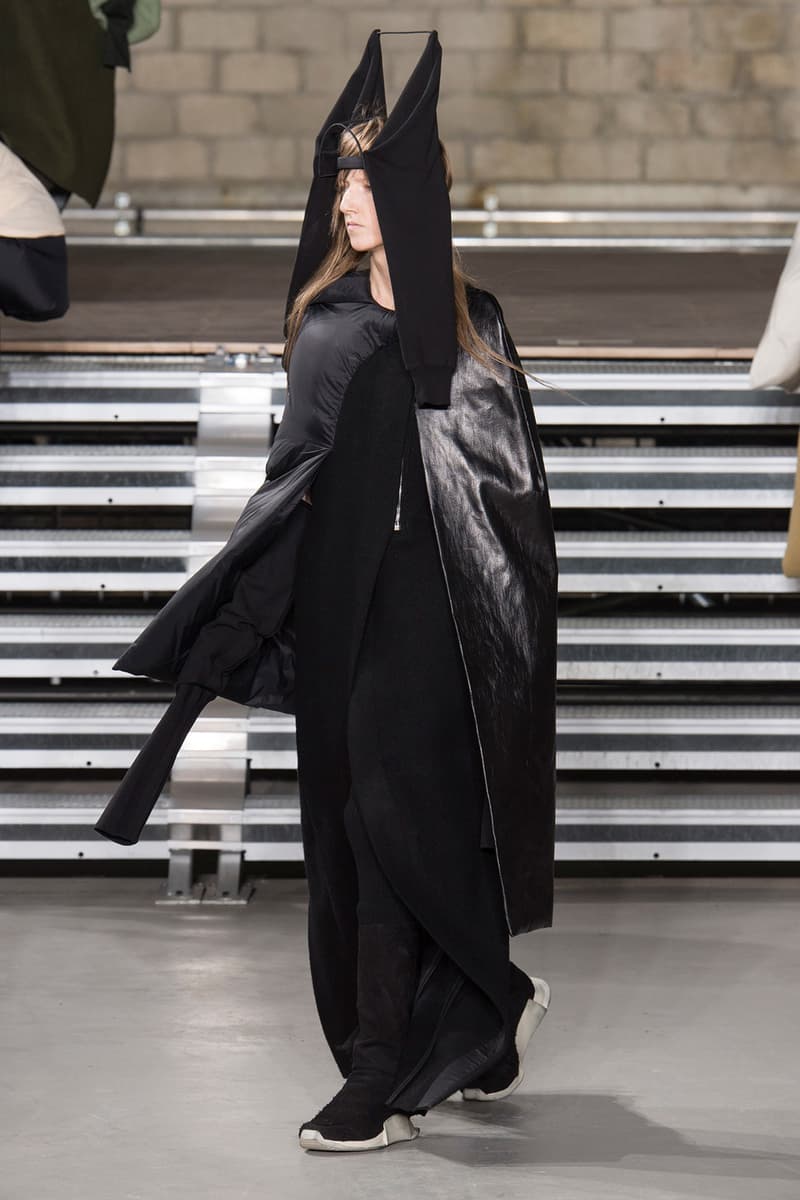 14 of 39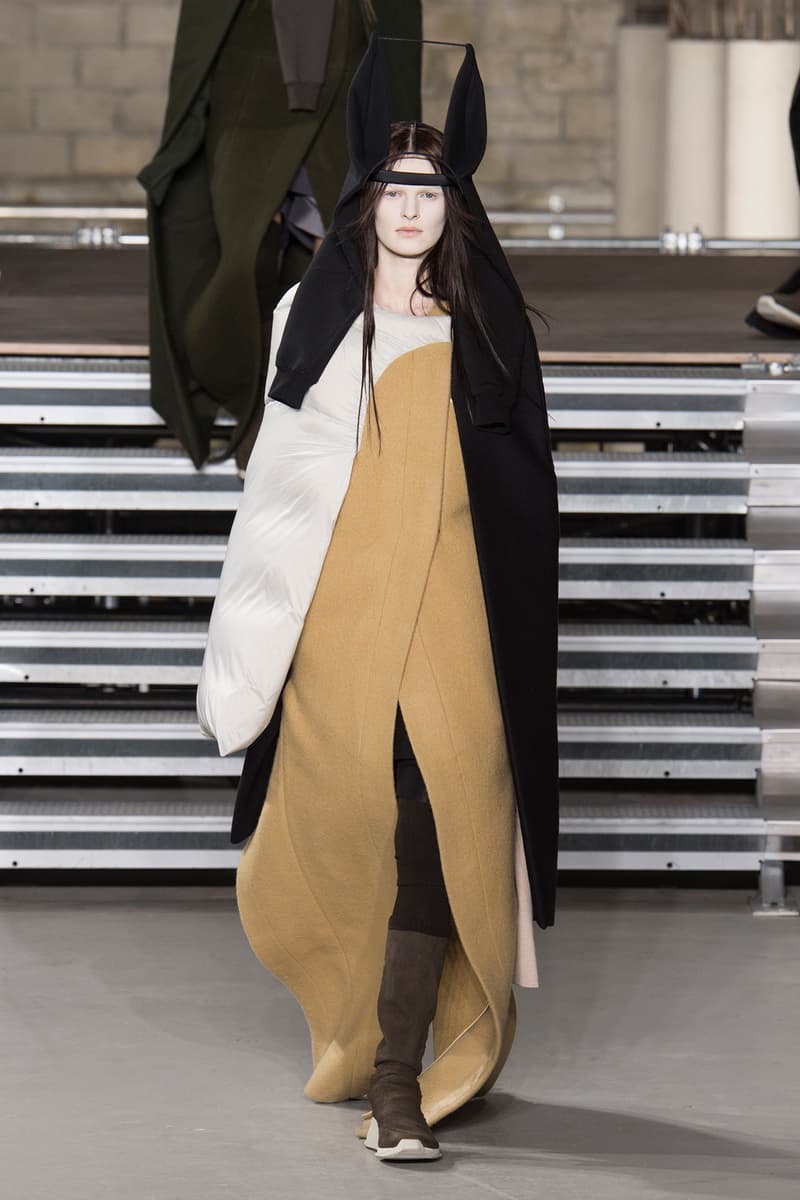 15 of 39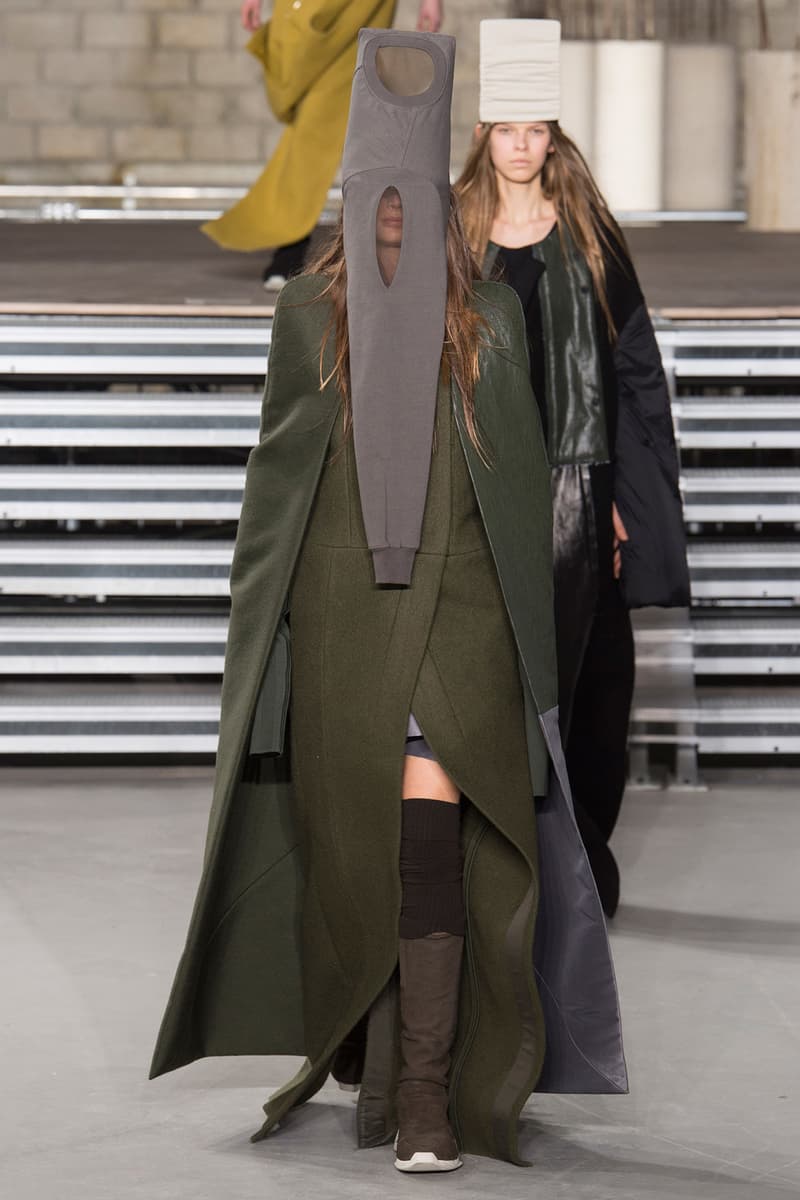 16 of 39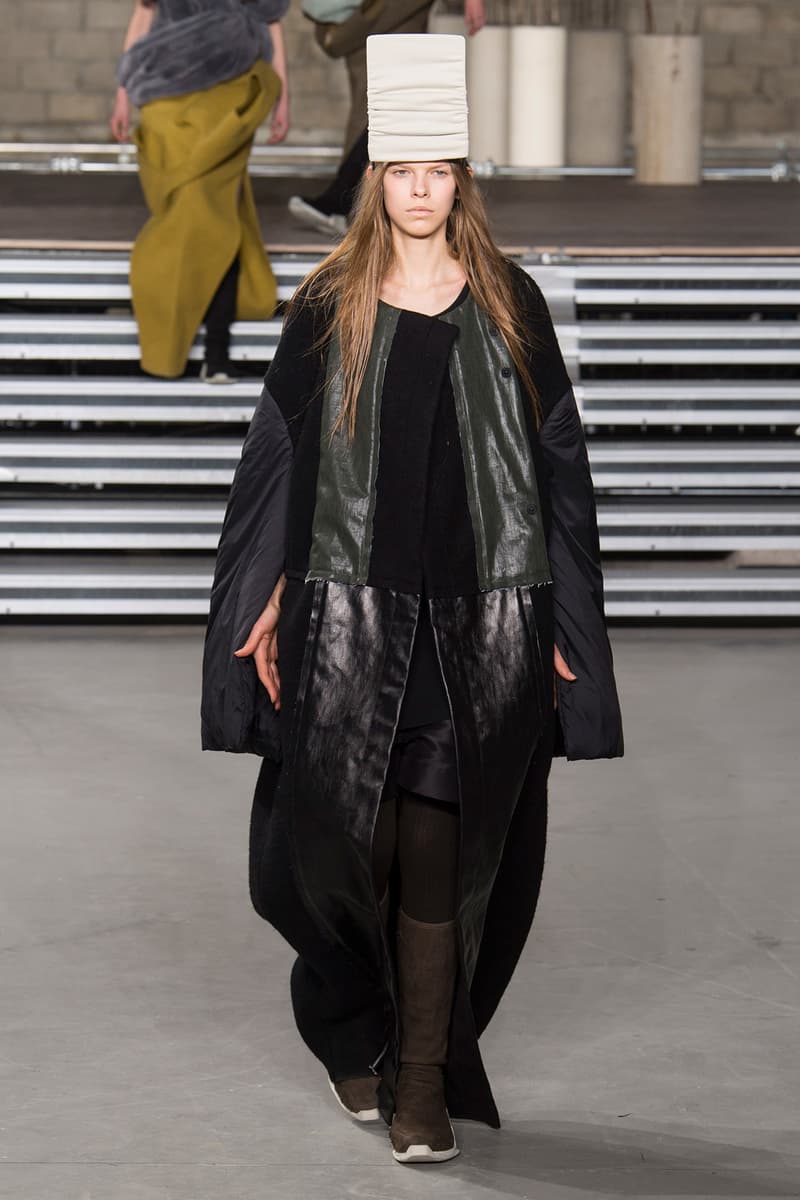 17 of 39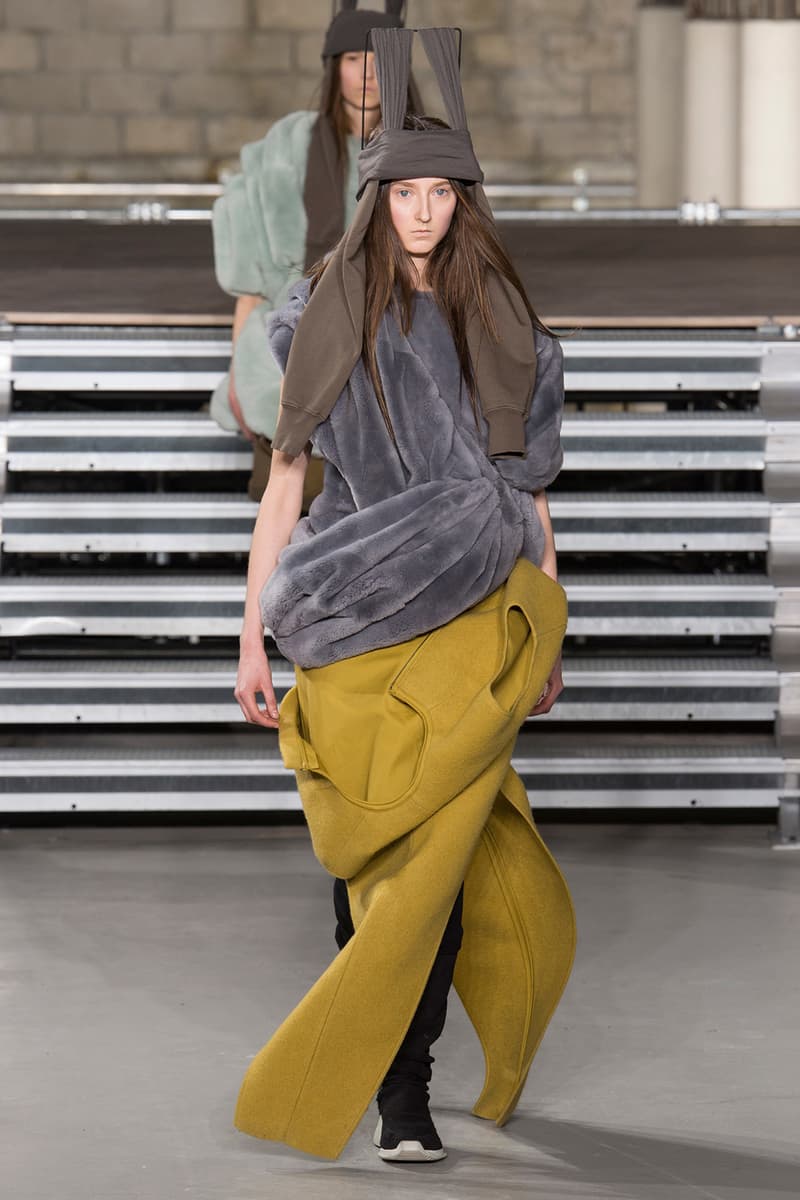 18 of 39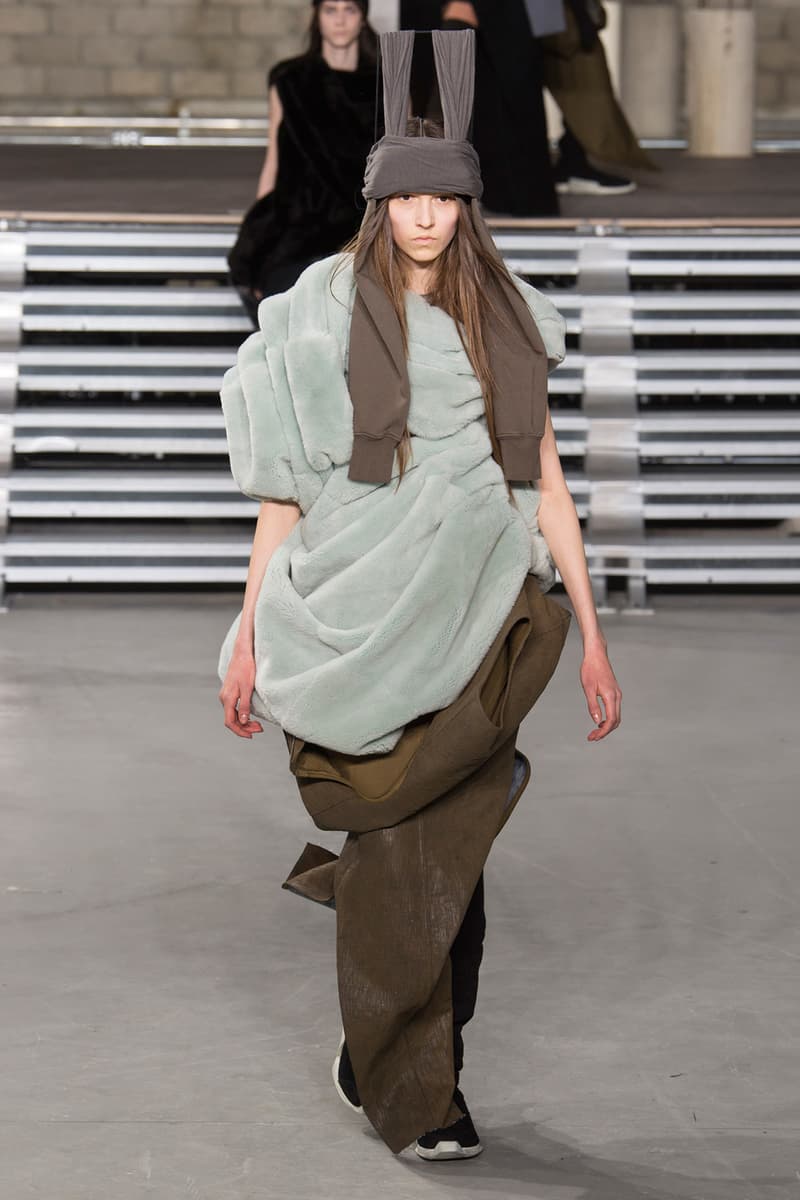 19 of 39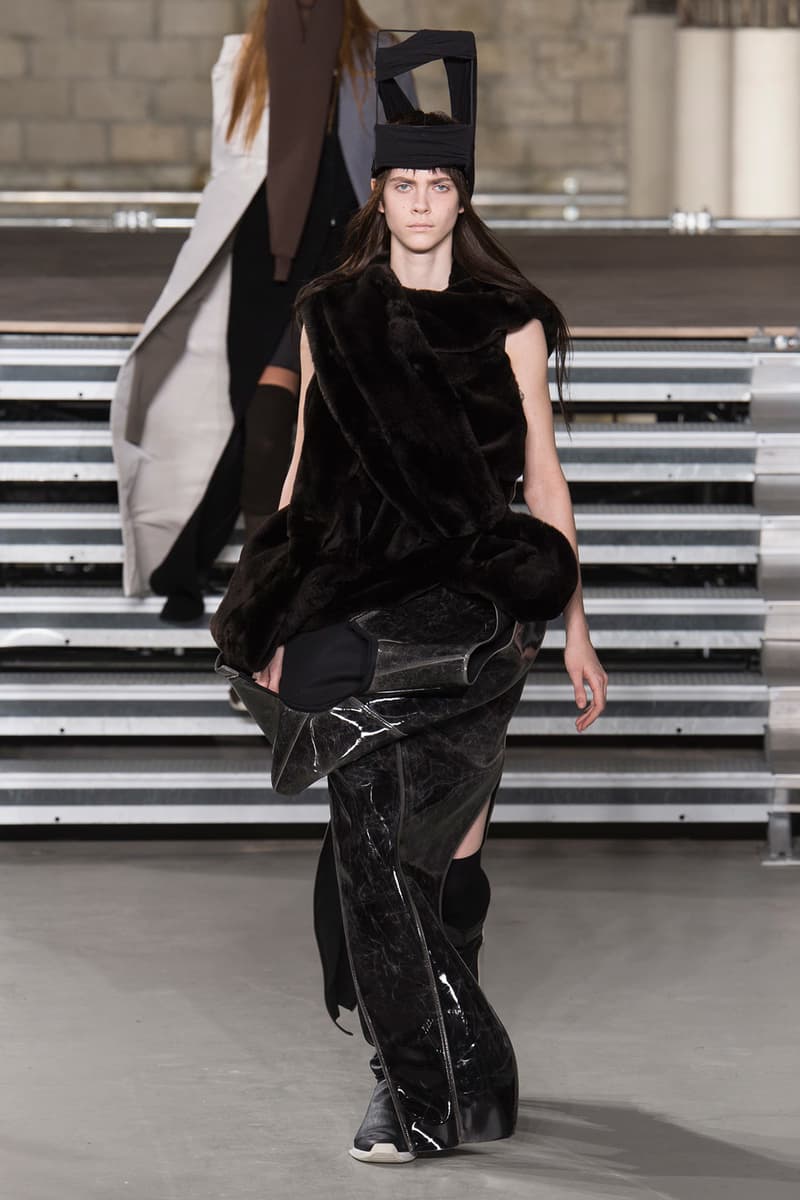 20 of 39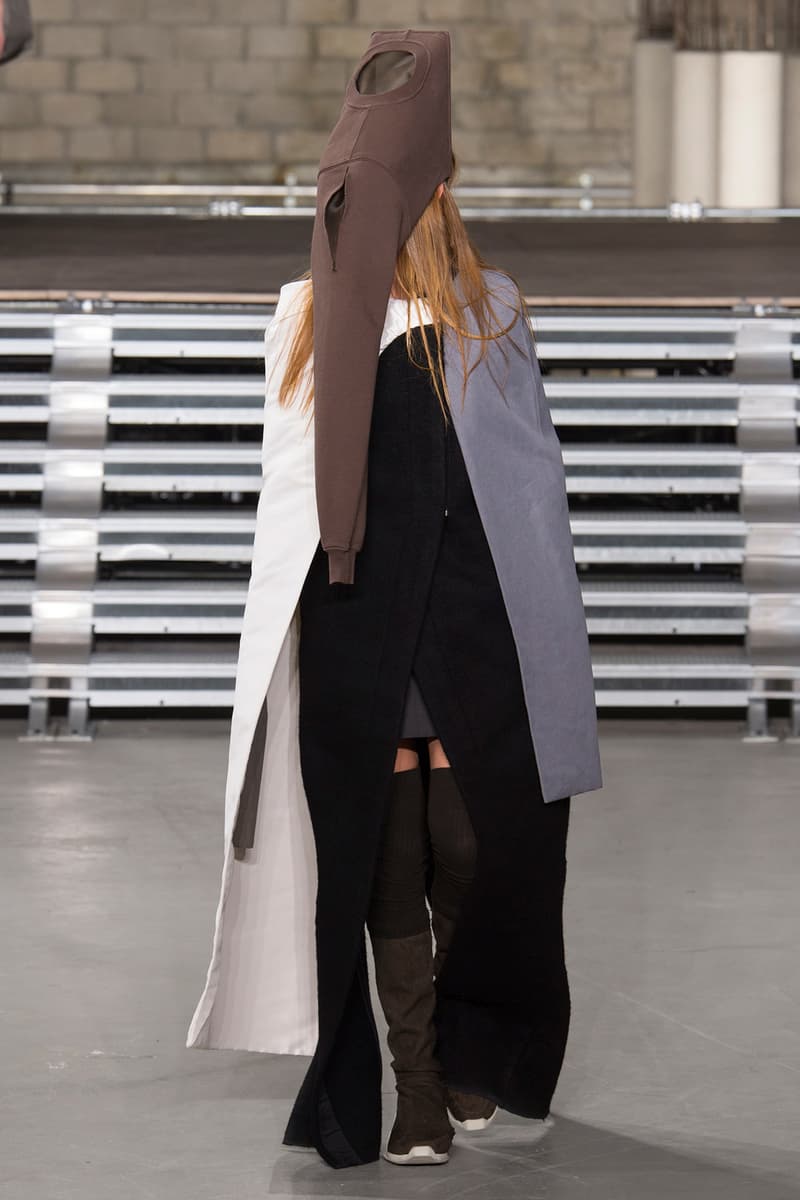 21 of 39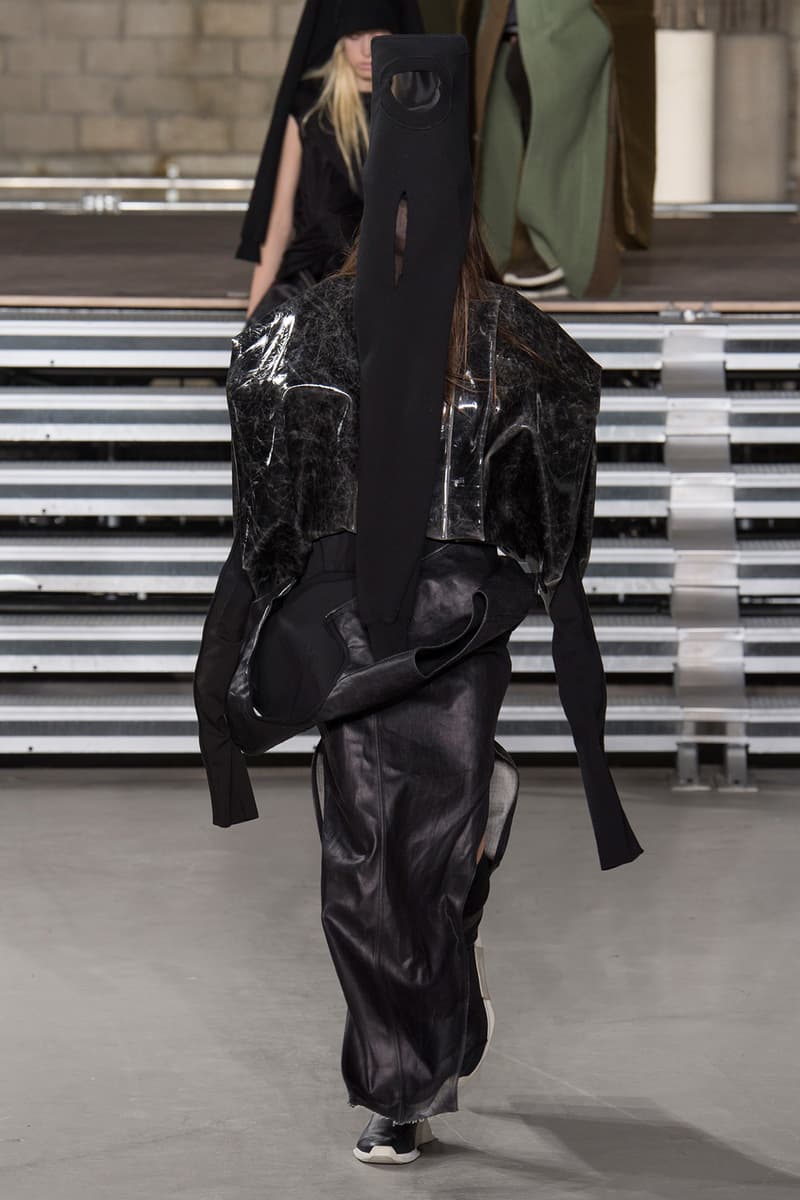 22 of 39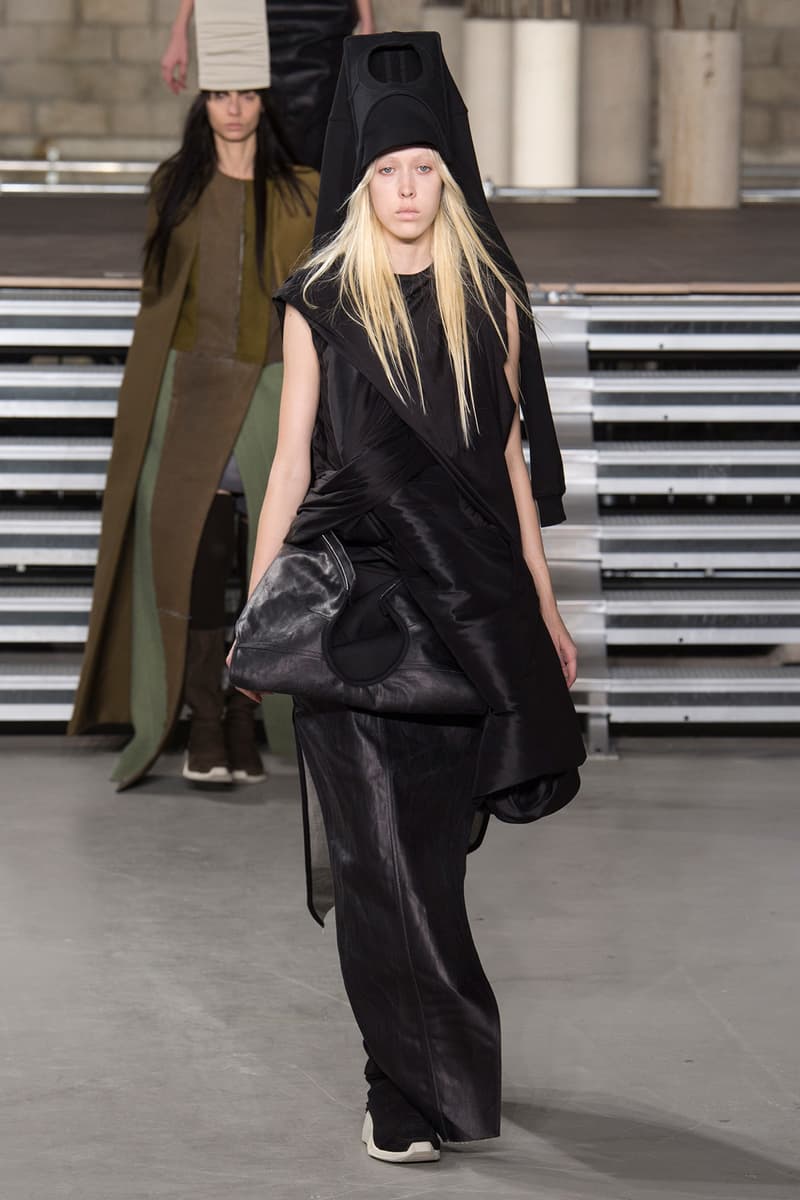 23 of 39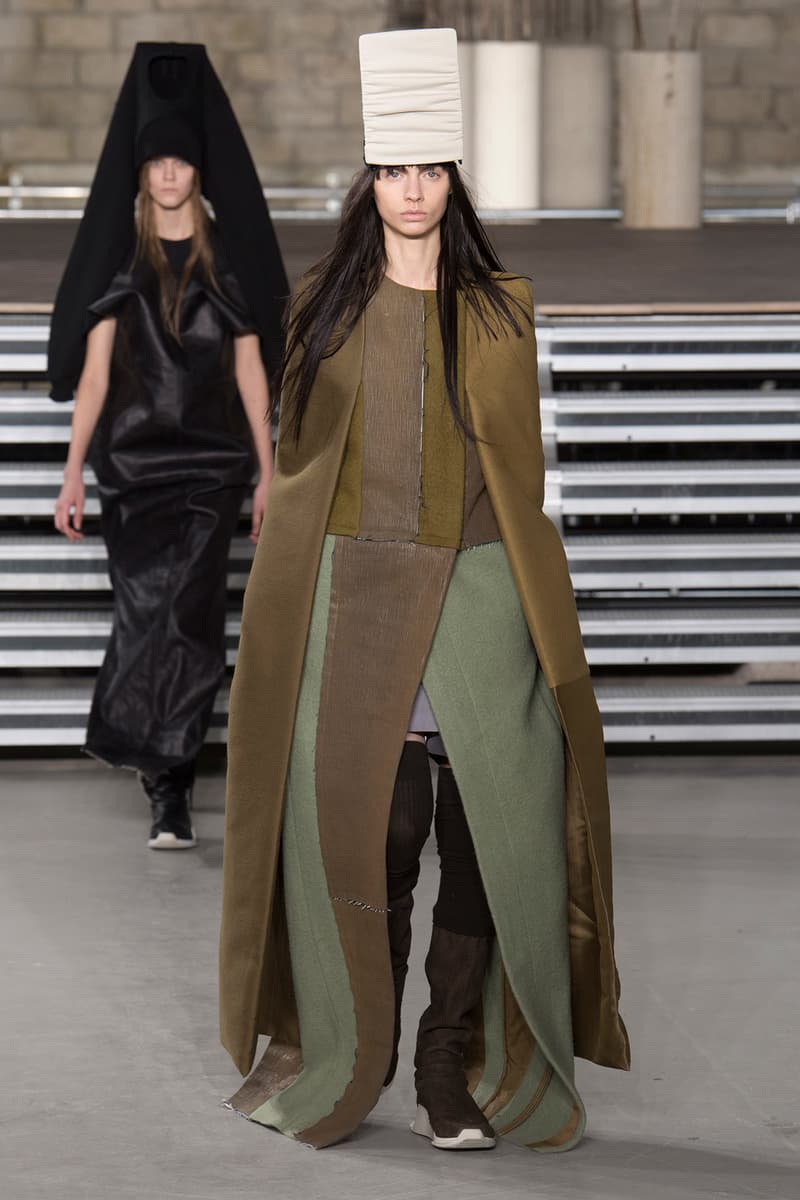 24 of 39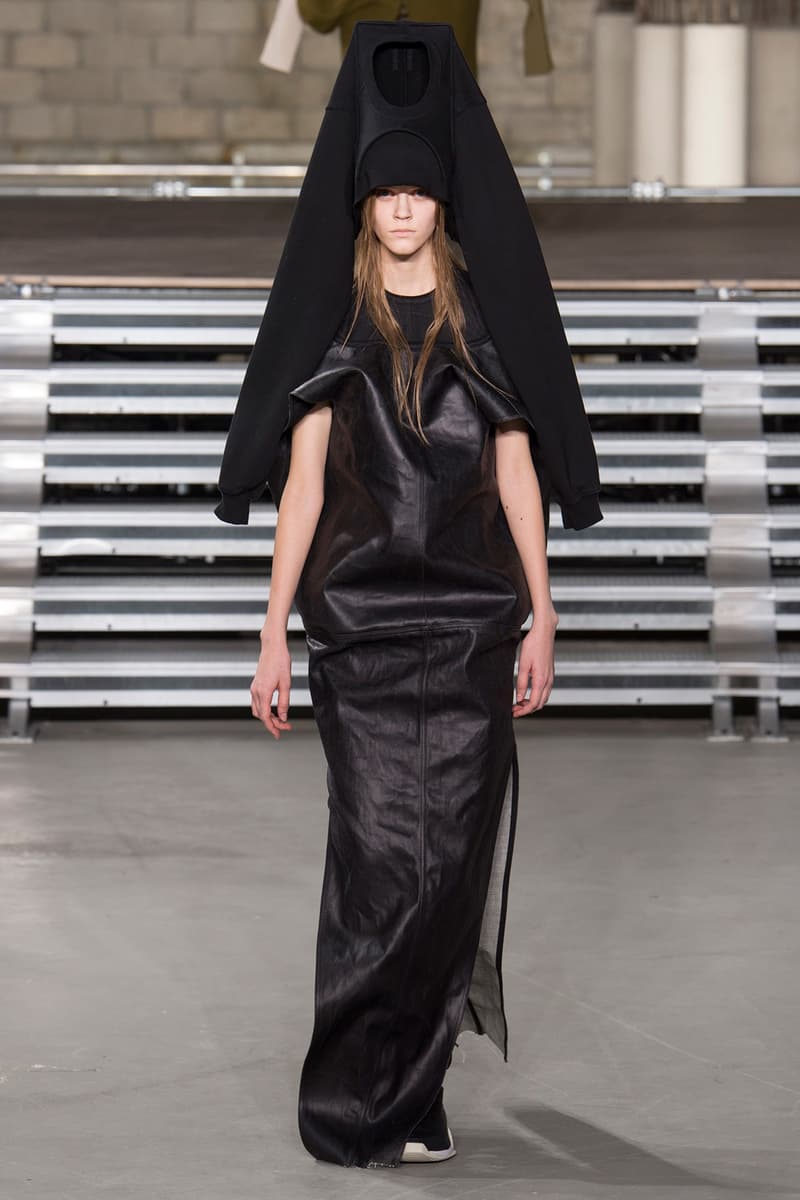 25 of 39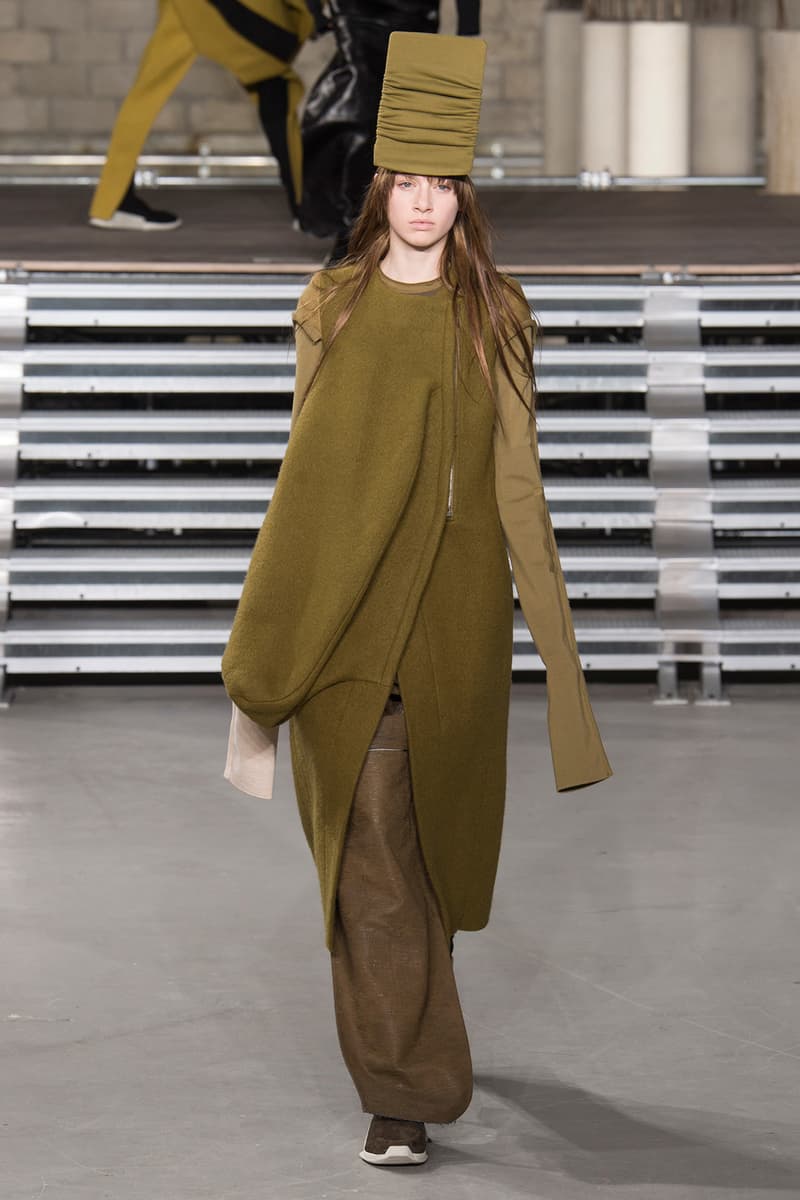 26 of 39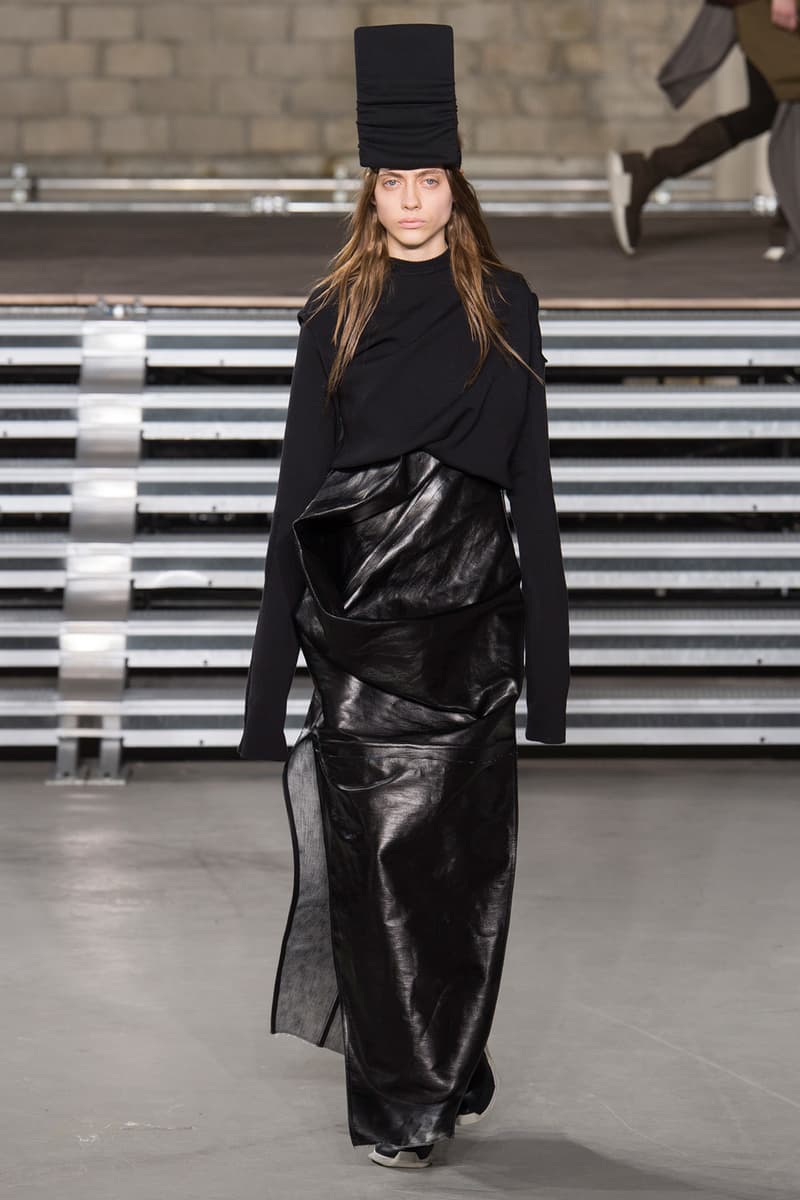 27 of 39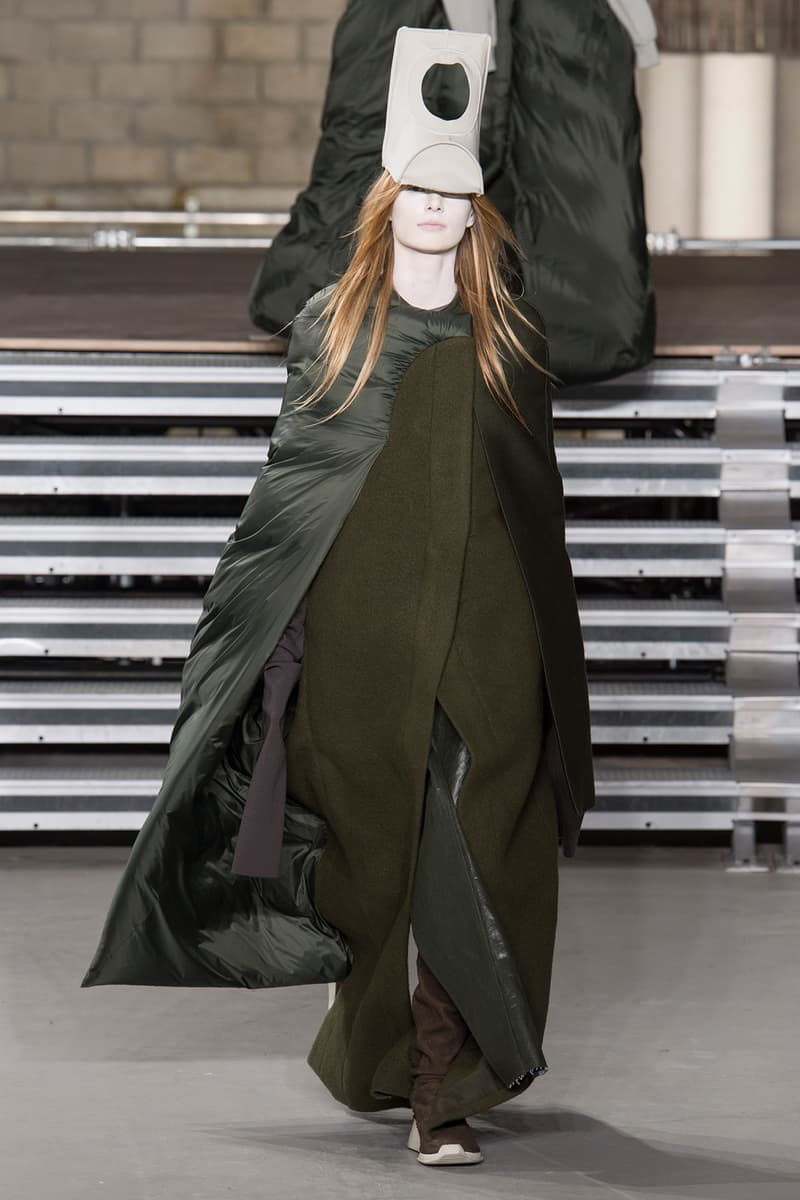 28 of 39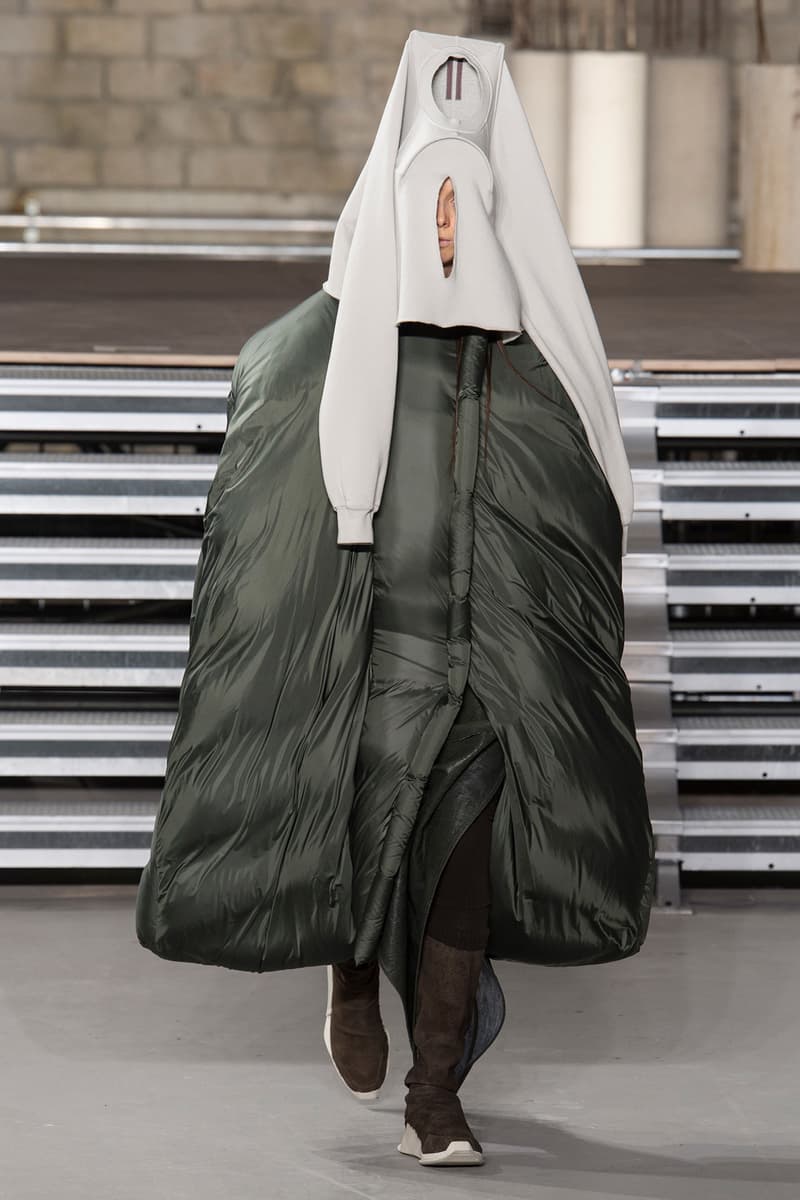 29 of 39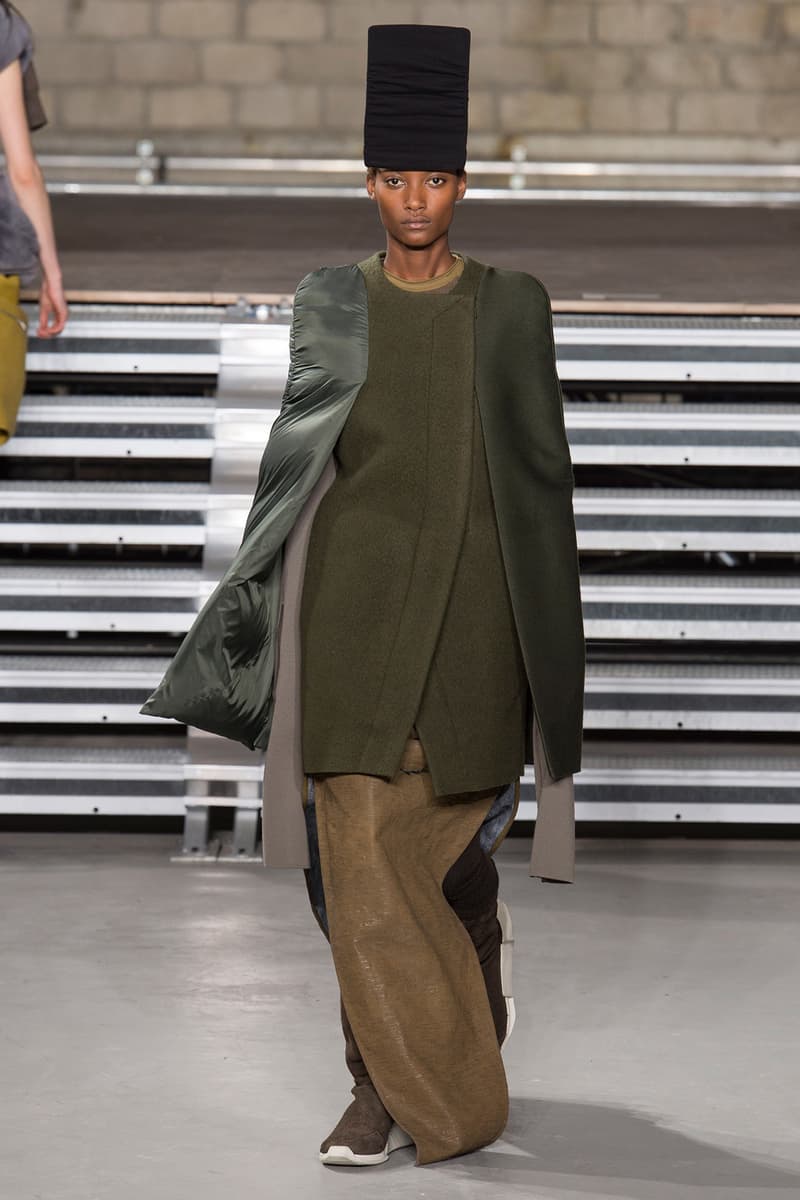 30 of 39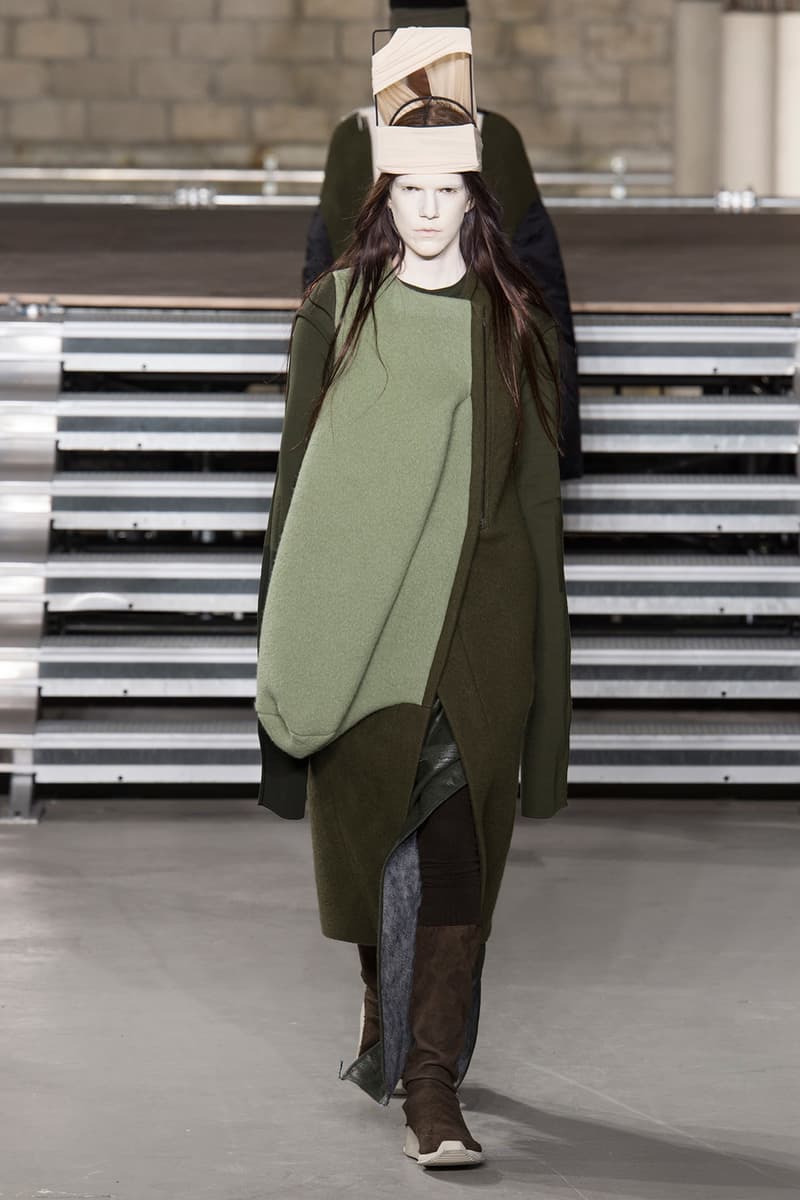 31 of 39
32 of 39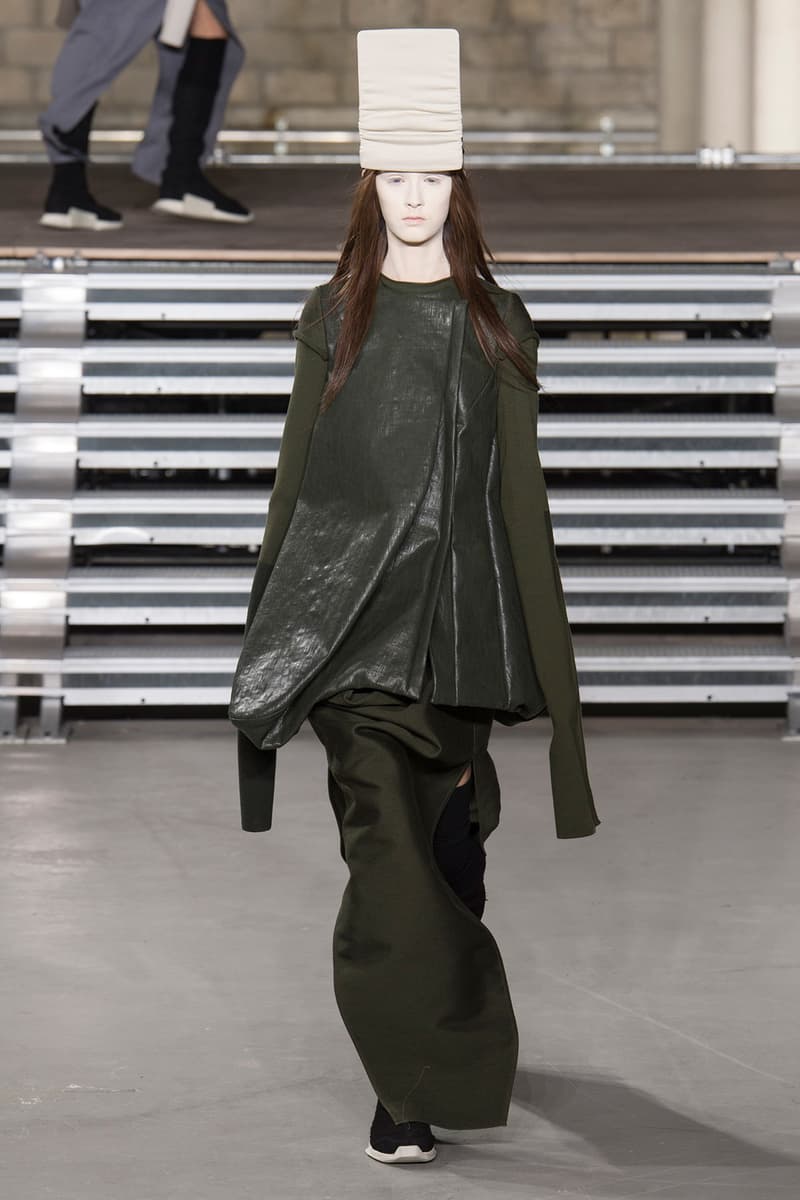 33 of 39
34 of 39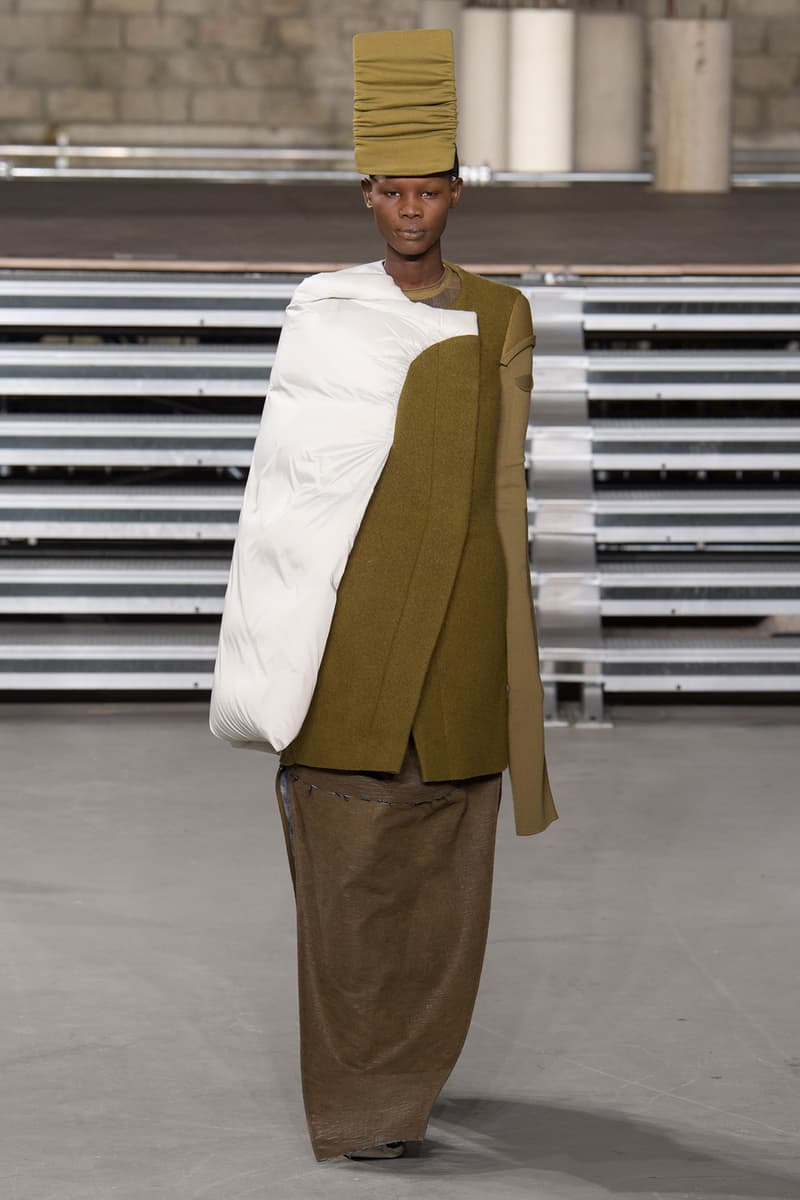 35 of 39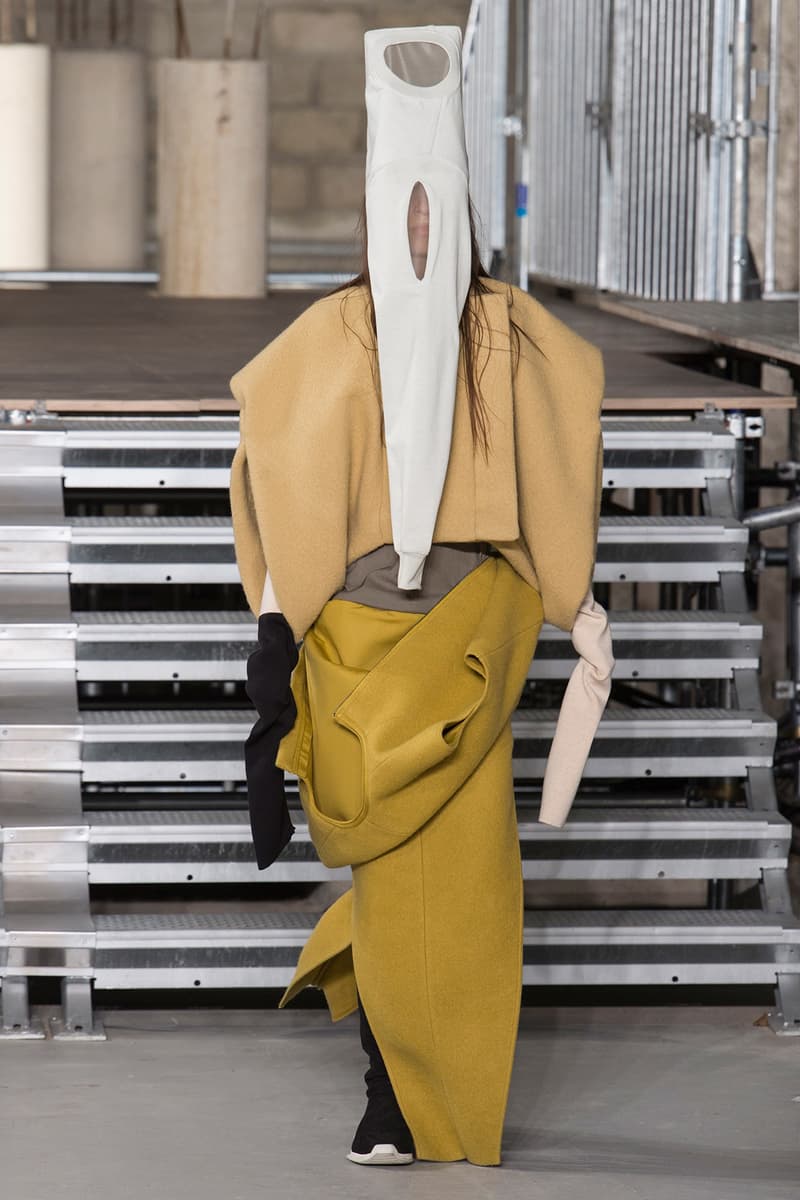 36 of 39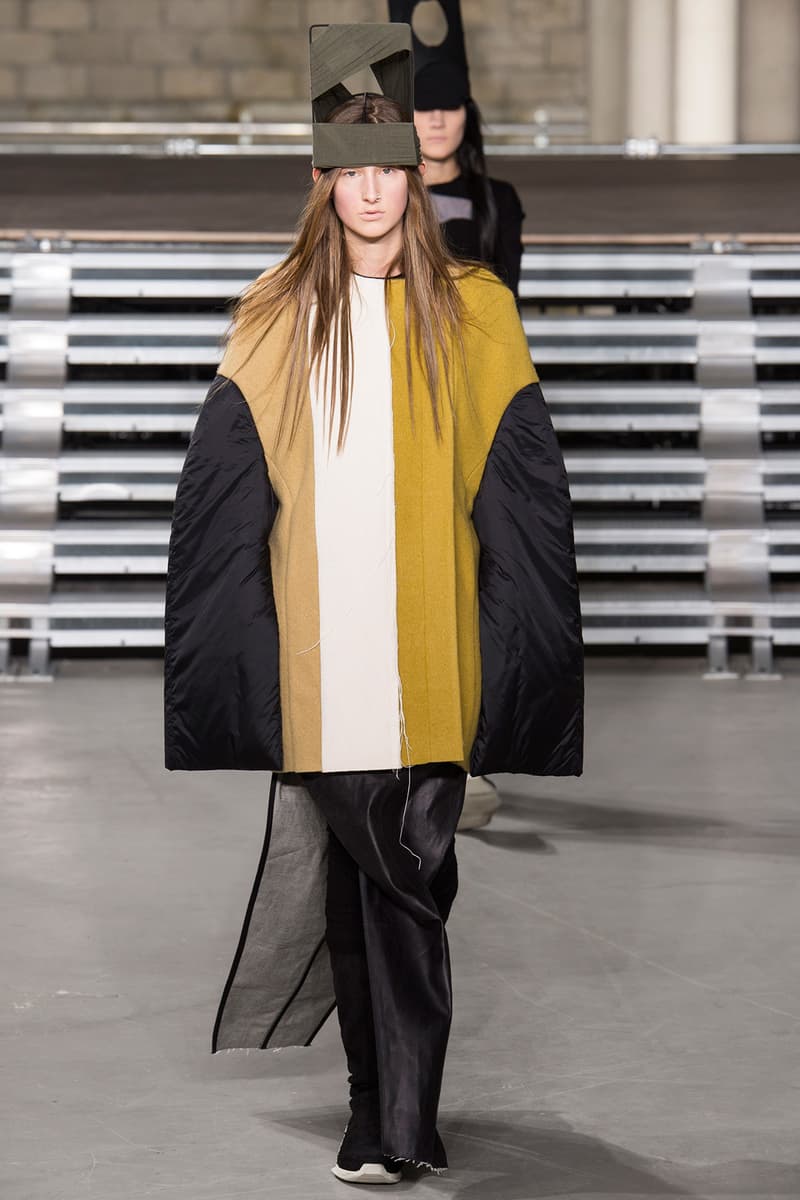 37 of 39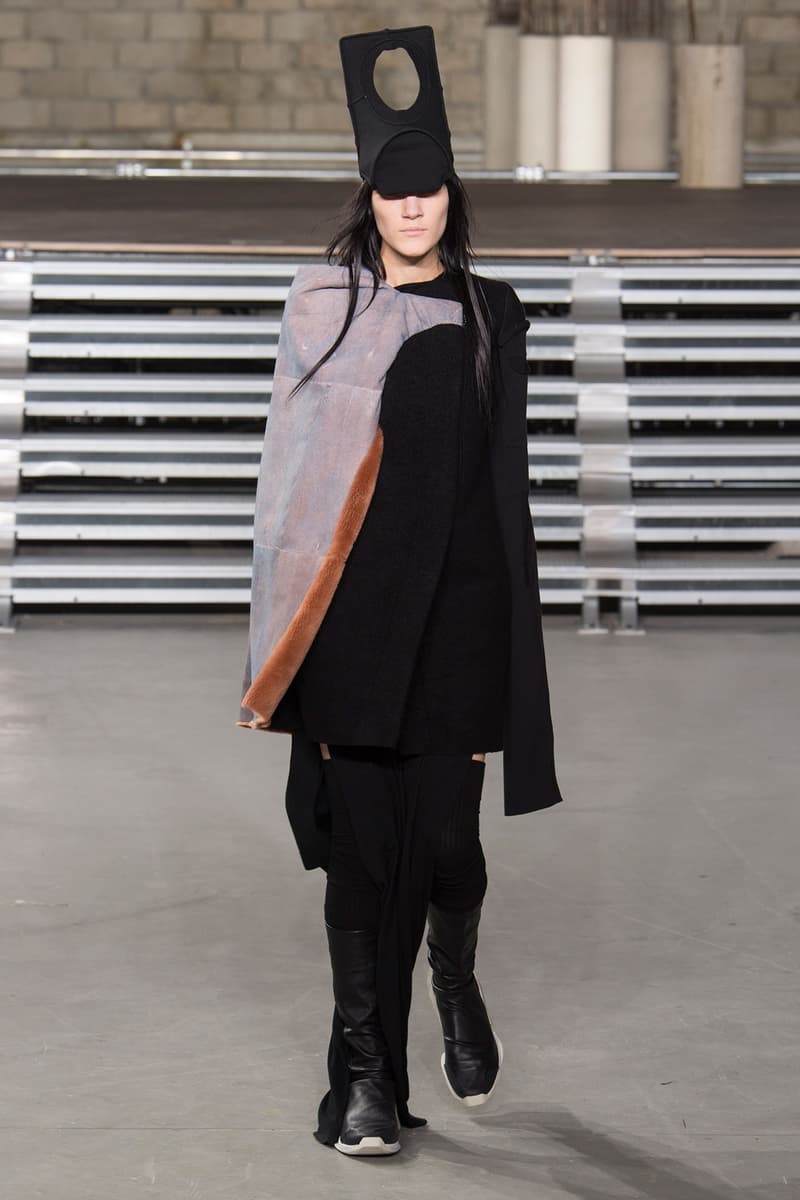 38 of 39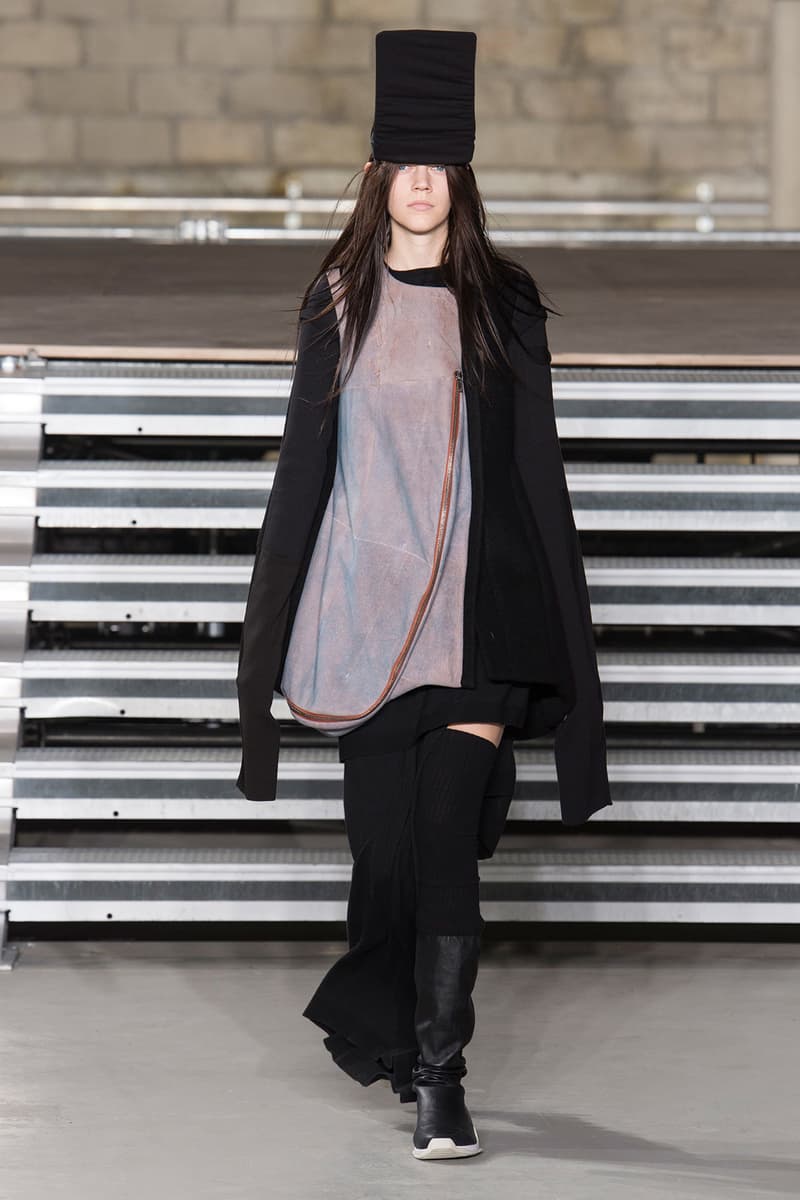 39 of 39
Rick Owens Redefines "Clothing" in 2017 Fall Collection
Garments for a new civilization.
Set to the tune of Beethoven's Piano Sonata 31 – a song of lament that builds to a hopeful conclusion – Rick Owens revealed his abstract 2017 fall collection. Inspired or rather overwhelmed by the current gloom that hovers over humanity, we get a physical representation of what humankind might become. Owens contorts almost everything we know about how clothing should look and feel on a woman's form.
Using the ideas of ceremony and ritual, Owens reimagines what these things might mean to our civilization in the future. Borrowing the gown and headdress silhouettes, he completely reinterprets these pieces and creates future-influenced sculptures. From the inflated nylon body wraps to the sweater-sleeve head pieces, there was nothing that could be assumed about the next look. While the audience was consumed with the off-beat spectacle that traipsed the runway, we panned down to see new models of the highly-anticipated Rick Owens x adidas footwear collaboration. With this collection Owens proves that humankind has nothing to lose.
Check out each look in the gallery above.
Source
Photographer

Yannis Vlamos / Indigital.tv