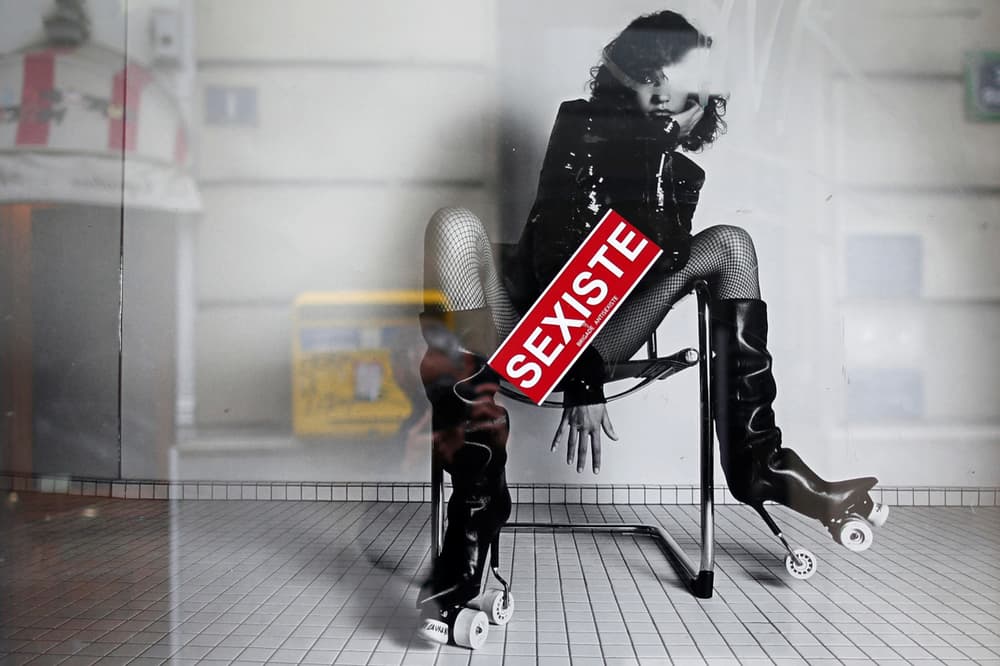 Fashion
Saint Laurent's Over-Sexual New Ads Are Causing Outrage in France
They're "degrading" to women.
Saint Laurent's Over-Sexual New Ads Are Causing Outrage in France
They're "degrading" to women.
It's no secret Anthony Vaccarello's Saint Laurent is provocative. He's not shy to #FreeTheNipple but his latest campaign proved to be too much.
France's advertising watchdog reported that 50 complaints have been lodged – it's caused an uproar in Paris where people have called it "degrading" to women. One shows a reclining woman with her legs spread open while the other counts a model in a leotard and roller skate stilettos bending over a stool.
Autorité de Régulation Professionnelle de la Publicité head Stephane Martin told Reuters: "We asked the brand and the ad displayer to make changes to these visuals as soon as possible."
He added that it's also a breach to the "dignity and respect in the representation of the person" and models in the ad are "very thin."
An advertising ethics committee will rule on the complaints come Friday and decide whether or not the ads should be removed.
Photographer

Charles Platiau/Reuters
---
Share this article