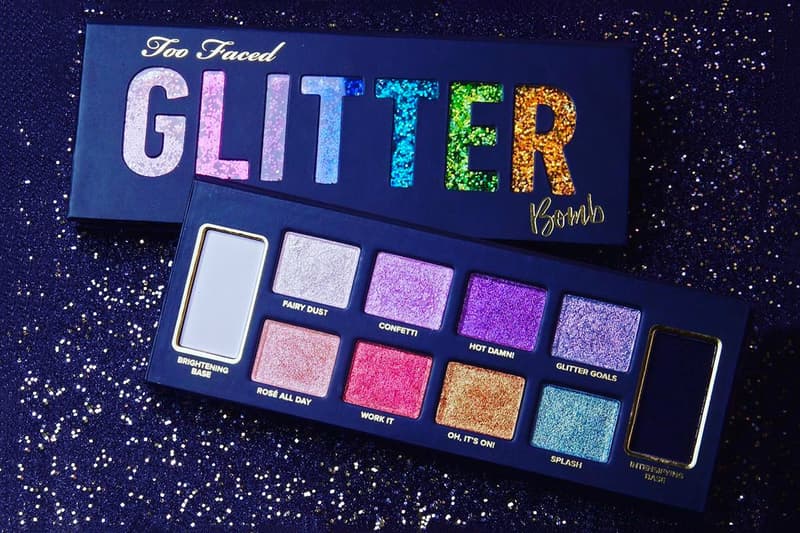 Beauty
Too Faced Is Dropping a Glitter Bomb Eyeshadow Palette of Your Dreams
Look at all the sparkles.
Too Faced Is Dropping a Glitter Bomb Eyeshadow Palette of Your Dreams
Look at all the sparkles.
Too Faced really does know how to steal our hearts. After releasing the holographic "Unicorn Tears" La Crème Lipstick and the beautiful Love Light Highlighter, the cult-favorite makeup brand is about to launch a sparkly eyeshadow palette aptly dubbed the Glitter Bomb.
Over the weekend, Too Faced's co-founder Jerrod Blandino took to Instagram to tease the upcoming product. Comprised of eight different colors, the palette is rich with shimmer and glitter, featuring shades like the pale pink "Rosé All Day," the lavender "Fairy Dust" and the light blue "Splash." More than that, the product comes with two base colors designed to brighten or to intensify the eyeshadows. Check out the image above to see it for yourself.
The Glitter Bomb palette is set to drop in June. Be sure to stay with us for updates on pricing and the release date.