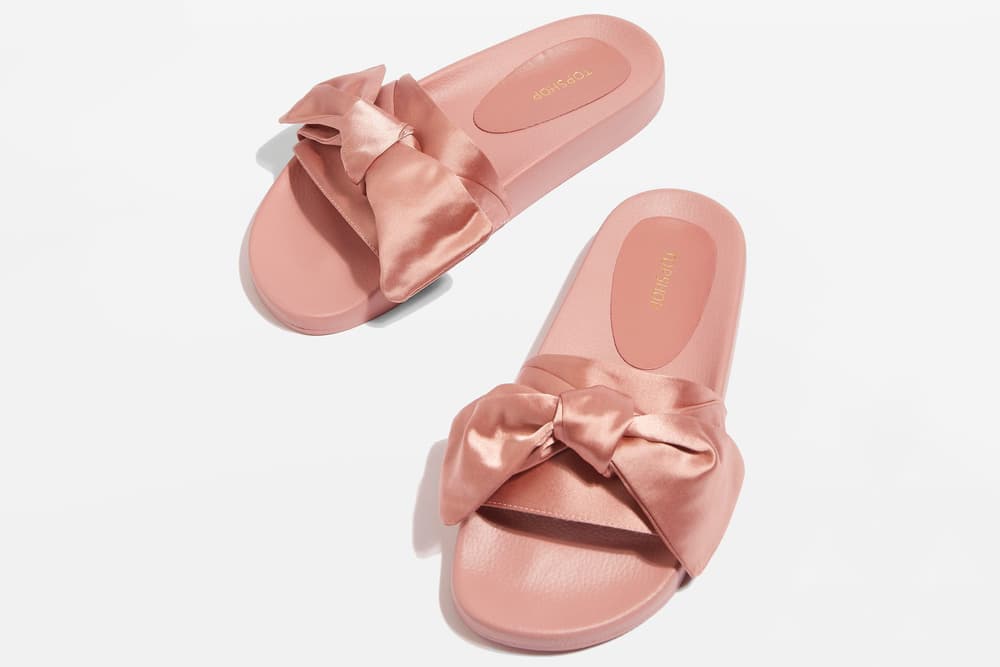 1 of 2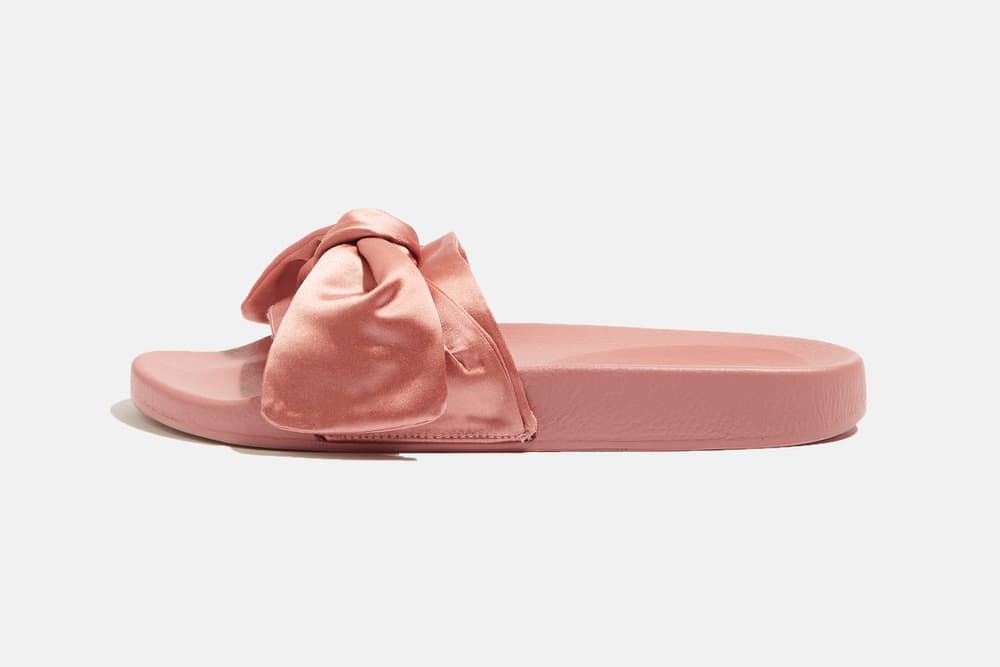 2 of 2
Topshop Is Now Selling a Knockoff of Rihanna's Fenty PUMA Bow Slide
That was fast.
UPDATE: PUMA has already taken legal actions against Topshop regarding this matter. You can read the brand's statement below.
The boost in sales for PUMA since Rihanna joined on as creative director is evident enough that she's doing something right. But if imitation is really the sincerest form of flattery, the singer-slash-designer is on top. She dropped her 2017 spring/summer footwear collection only a day ago, and it didn't take long for knockoffs to hit the market.
Already Topshop has released its own version of the $90 USD Fenty PUMA Bow Slide — the "Halo Bow Slide." The silhouette is described as a "fresh twist on the trend," which is ironic considering Topshop's $30 USD pair is a straight-up copycat.
Take a look at the Topshop slide above, then see where you can find the real deal by checking out our store list.
PUMA has immediately reacted to the knock-offs that are being offered by Topshop in their shops and online and has successfully applied for a preliminary injunction which orders Topshop to not sell anymore their knock-offs of the PUMA by Rihanna models Creeper, Fur Slide and Bow Slide. The injunction has been granted by the High Court of Düsseldorf which has substantiated its decision with the fact that the Topshop copies infringe both PUMA's design rights and also have to be considered as unfair competition / passing off. The Topshop decision is another one in a series of court decisions that PUMA has enforced so far in order to stop infringers from copying their "PUMA by Rihanna" and Fenty products. We will continue to take action to enforce our global intellectual property rights both against other brands who seek to trade off our designs and reputation and those who trade in counterfeit products.
Share this article