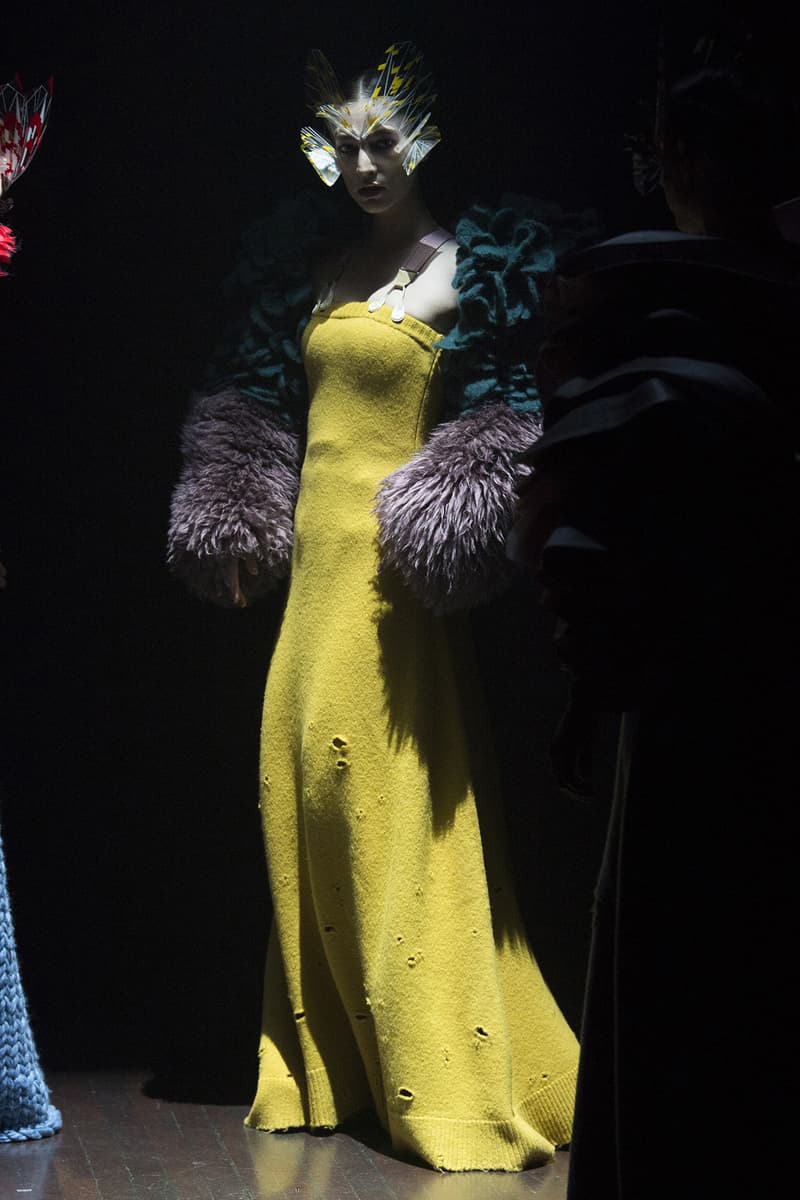 1 of 39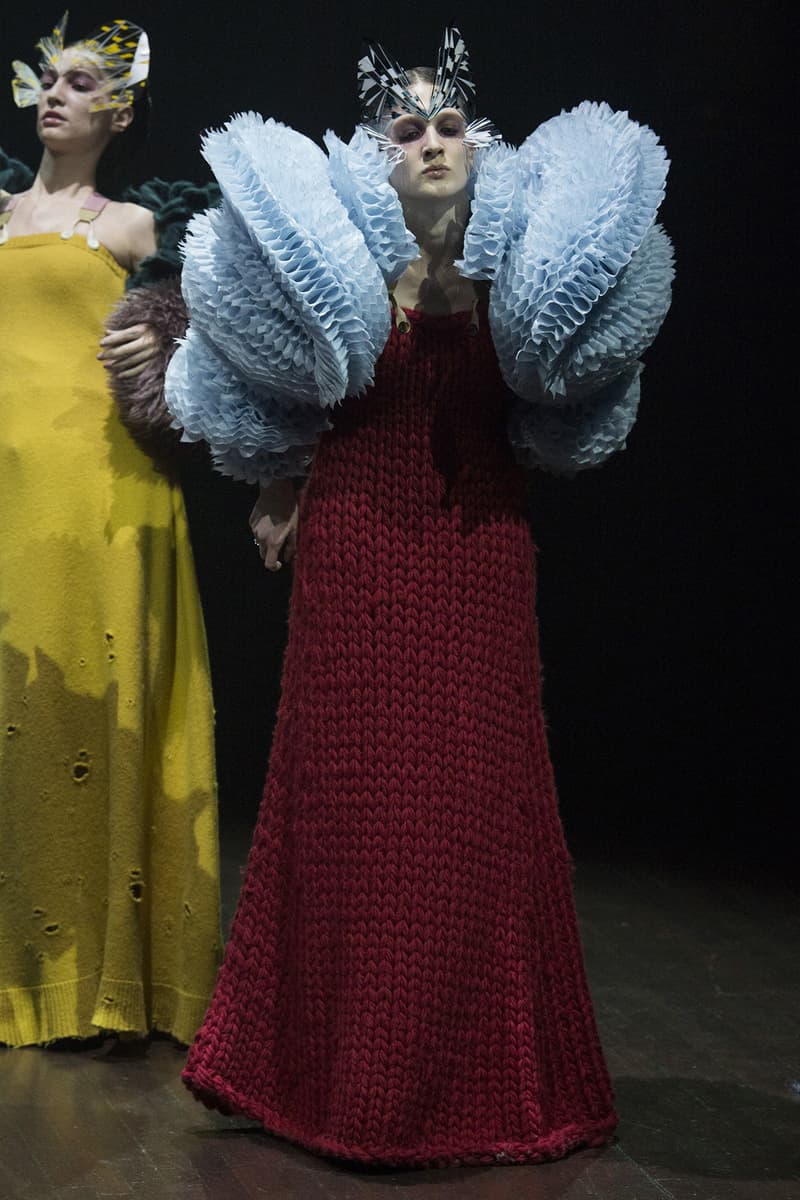 2 of 39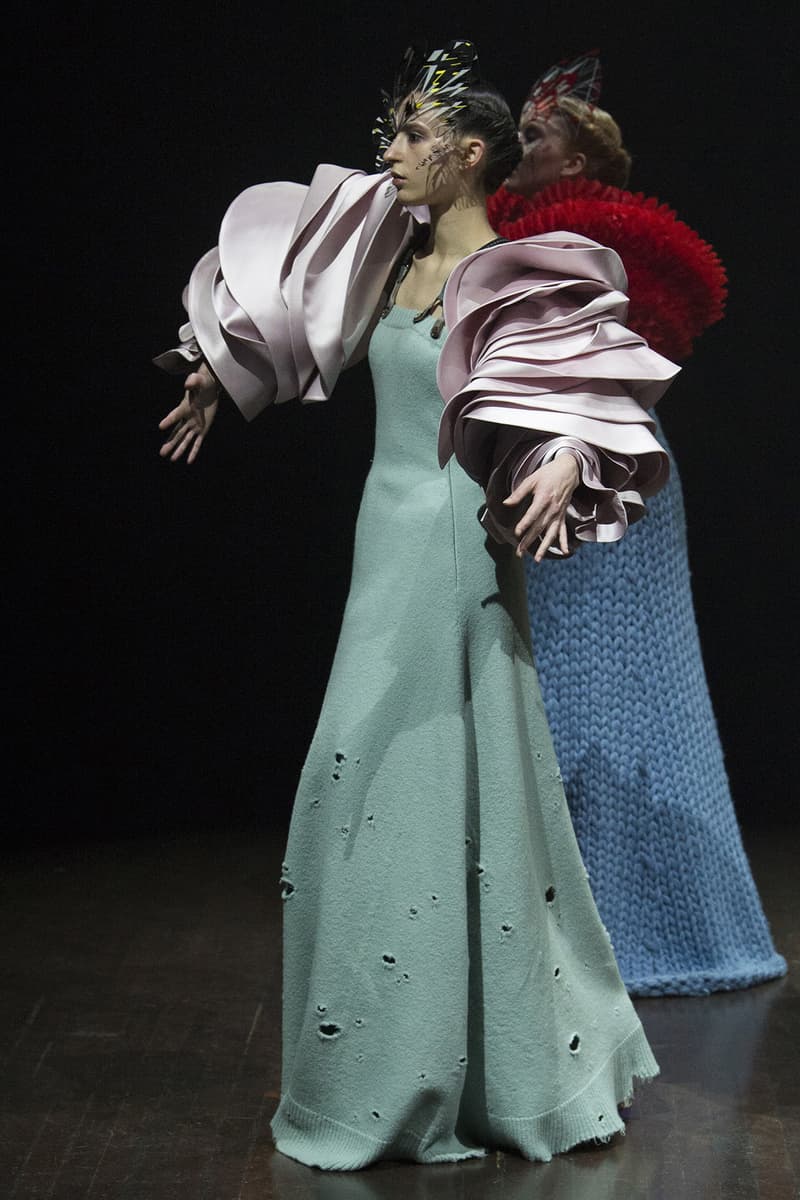 3 of 39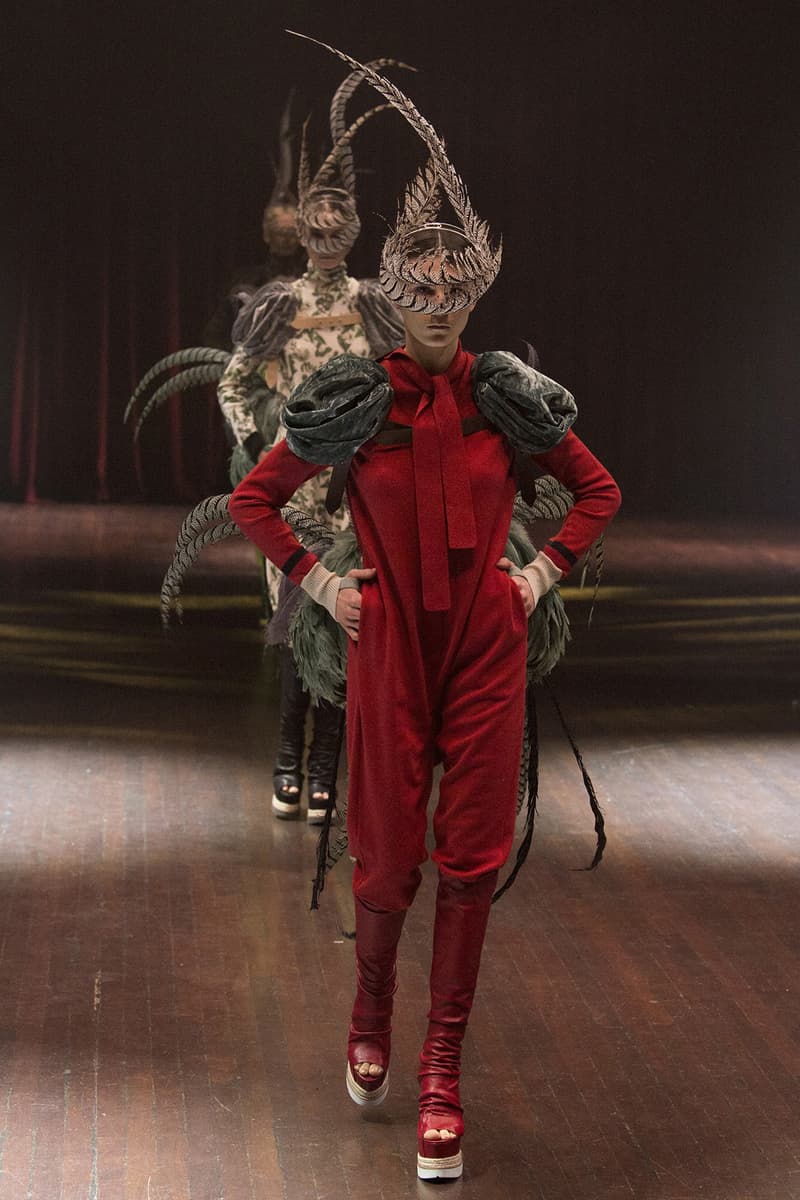 4 of 39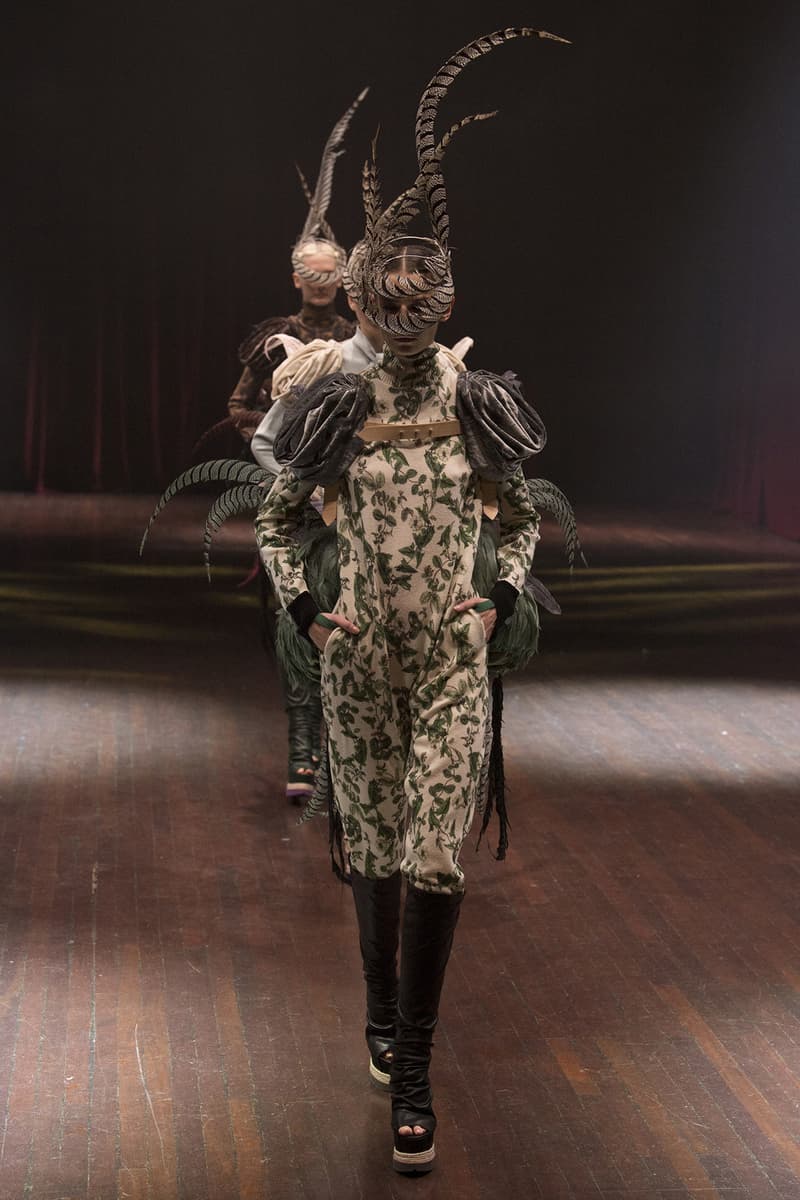 5 of 39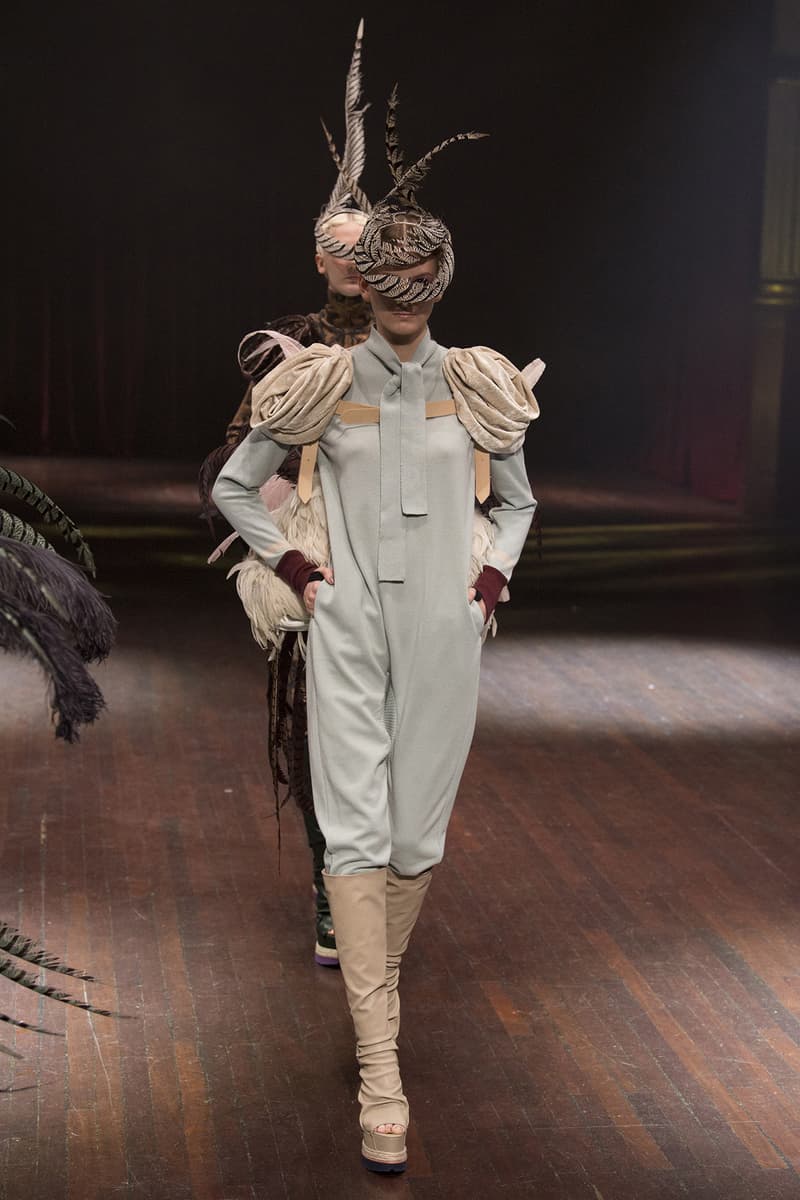 6 of 39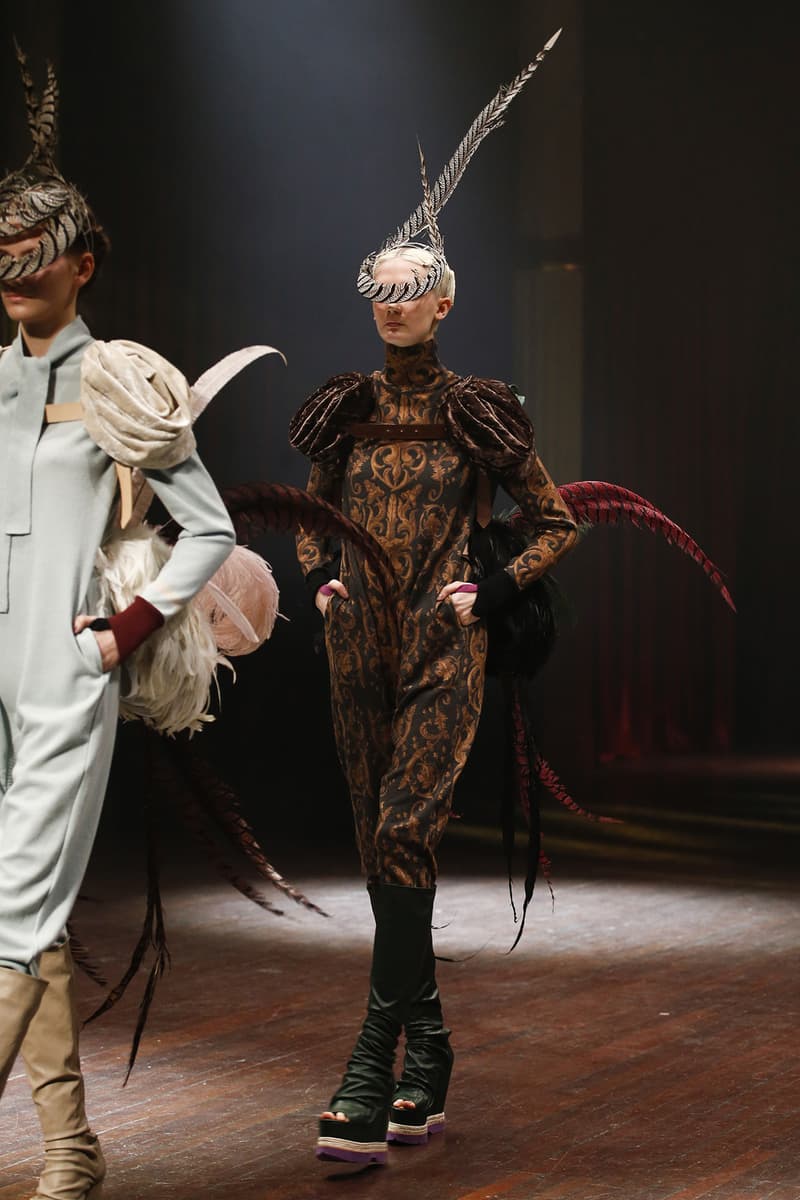 7 of 39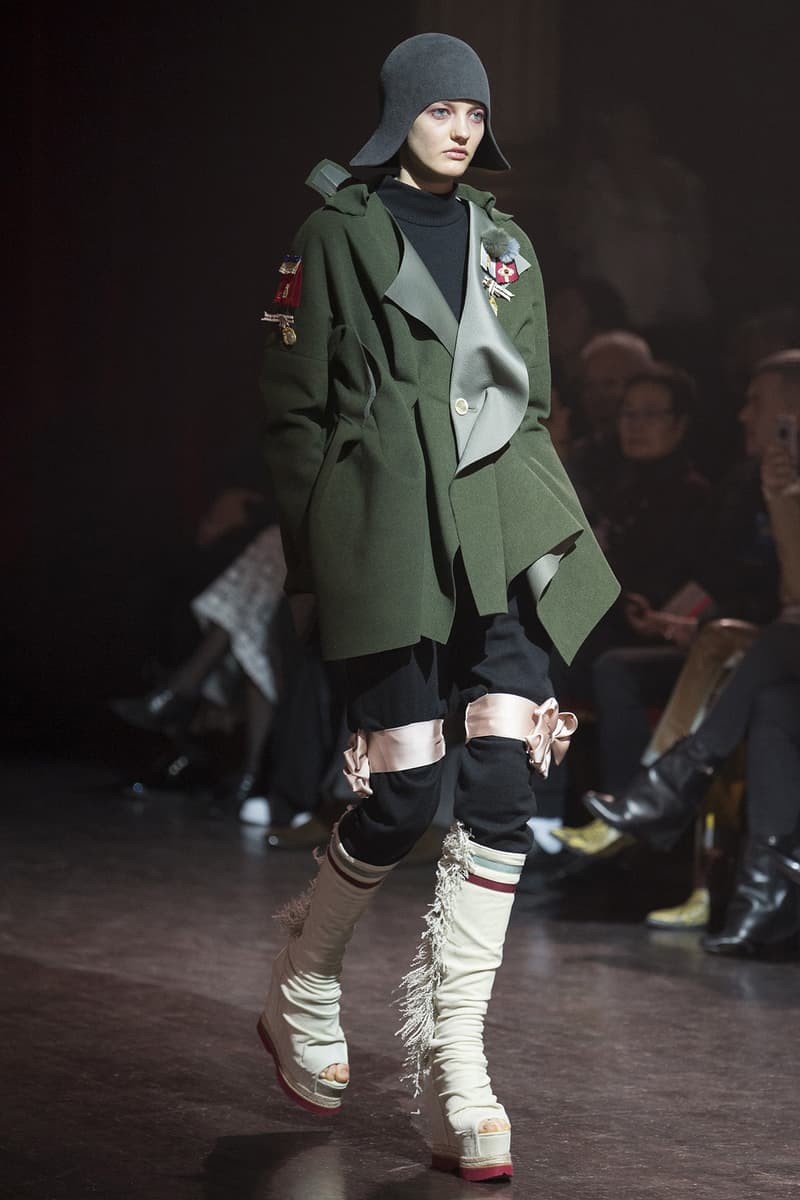 8 of 39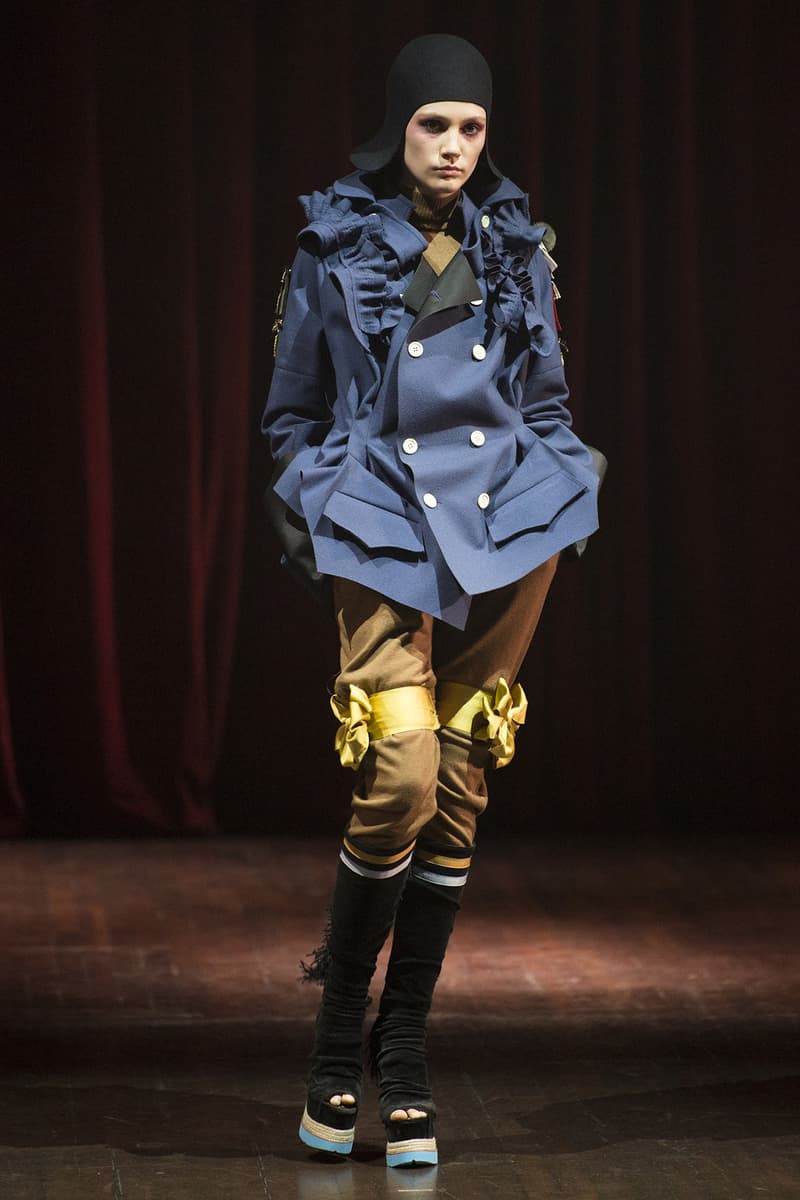 9 of 39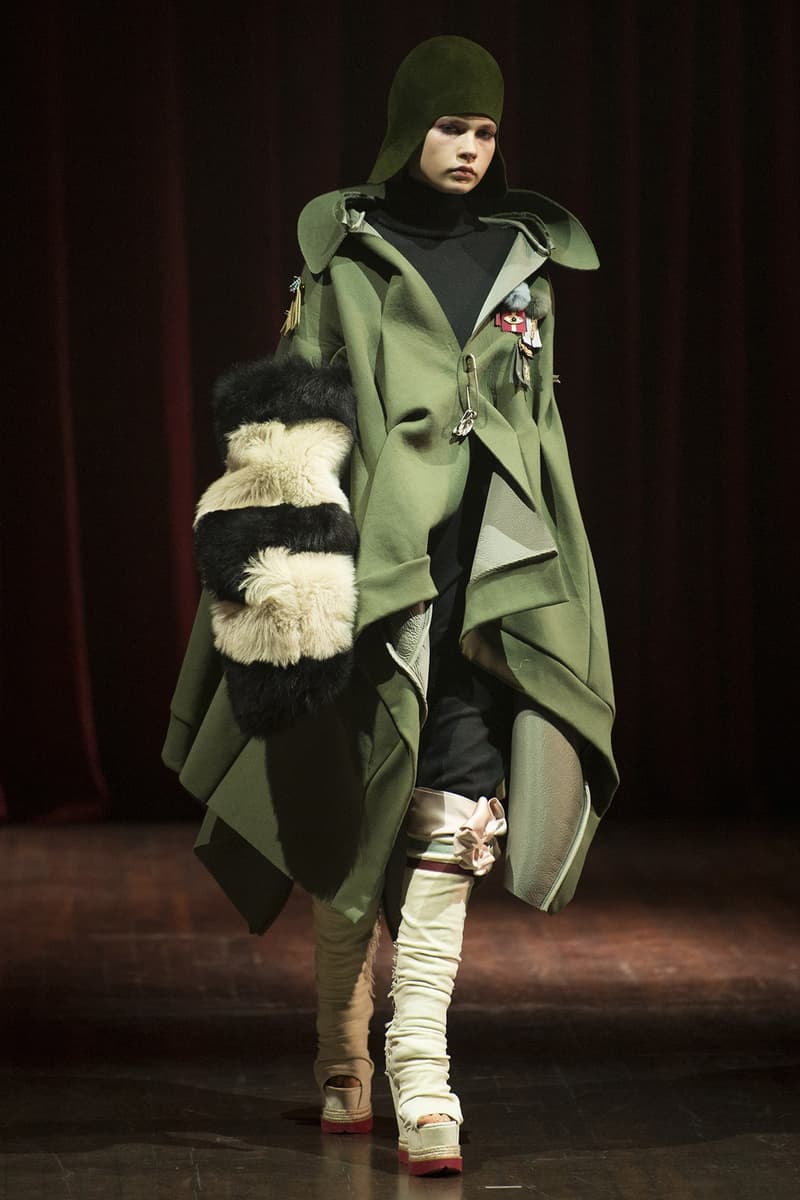 10 of 39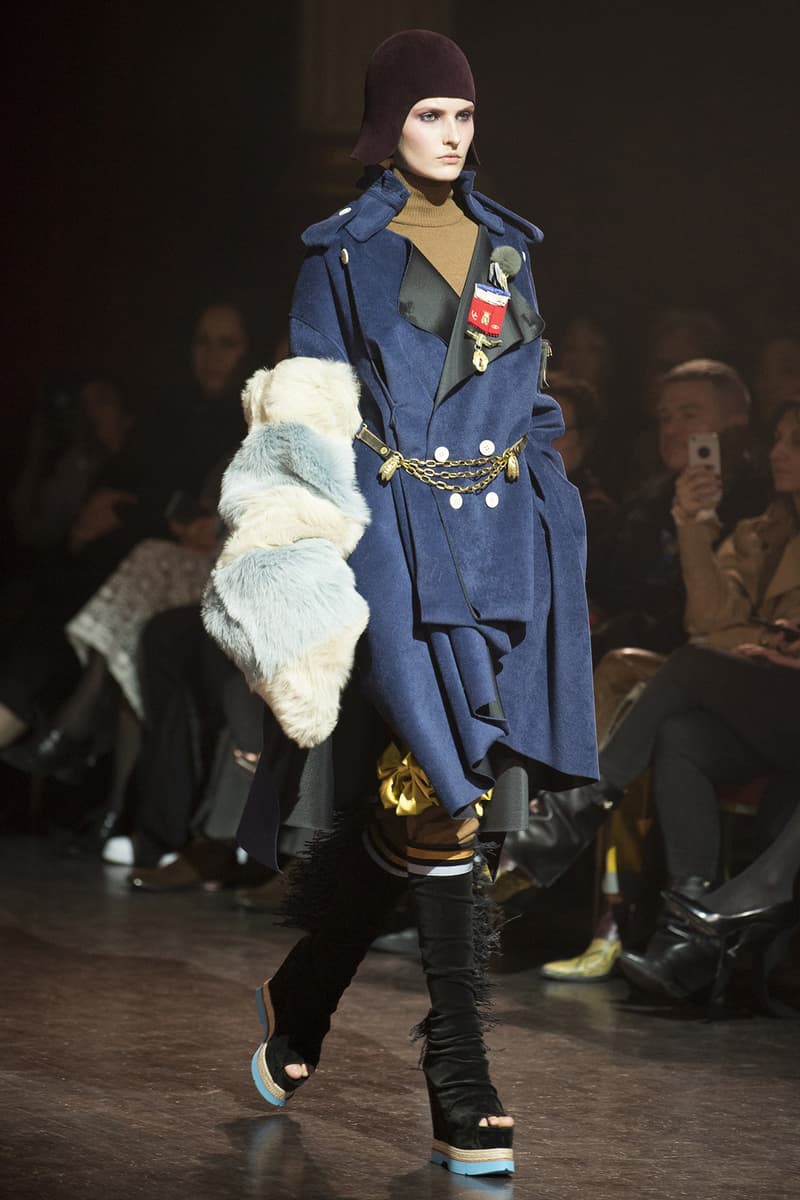 11 of 39
12 of 39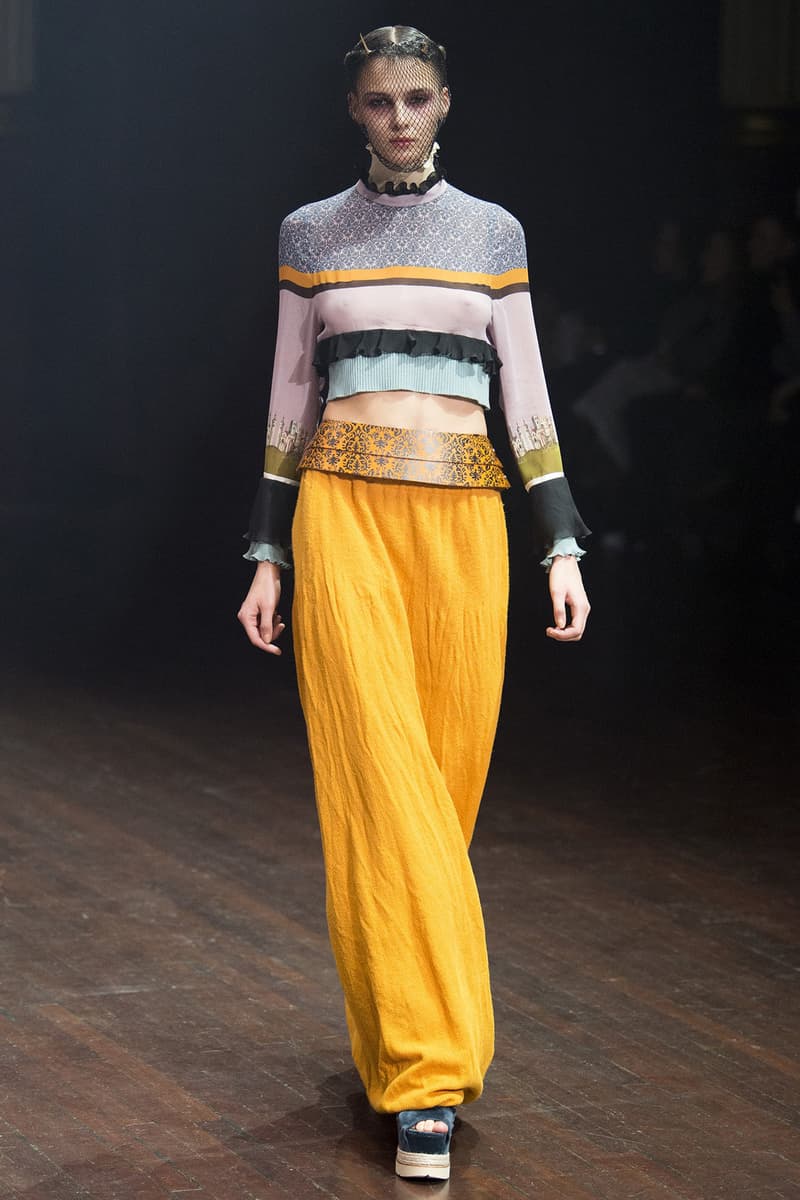 13 of 39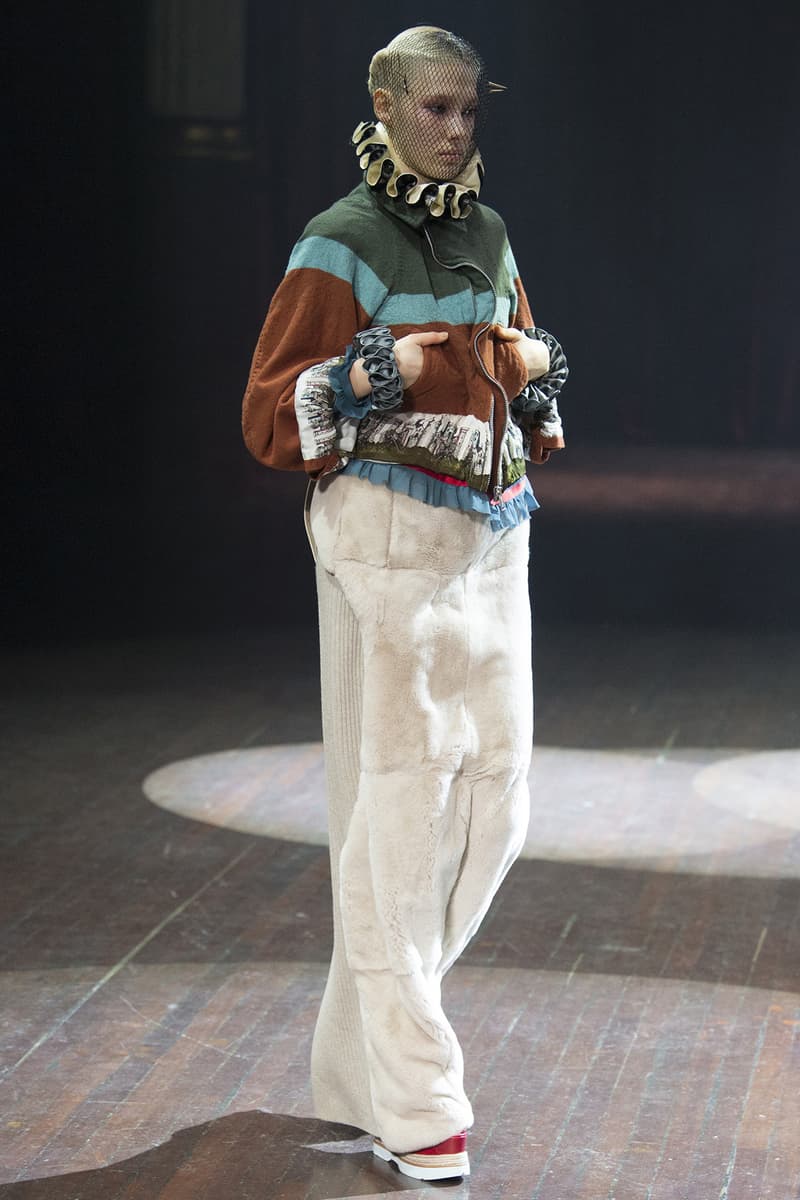 14 of 39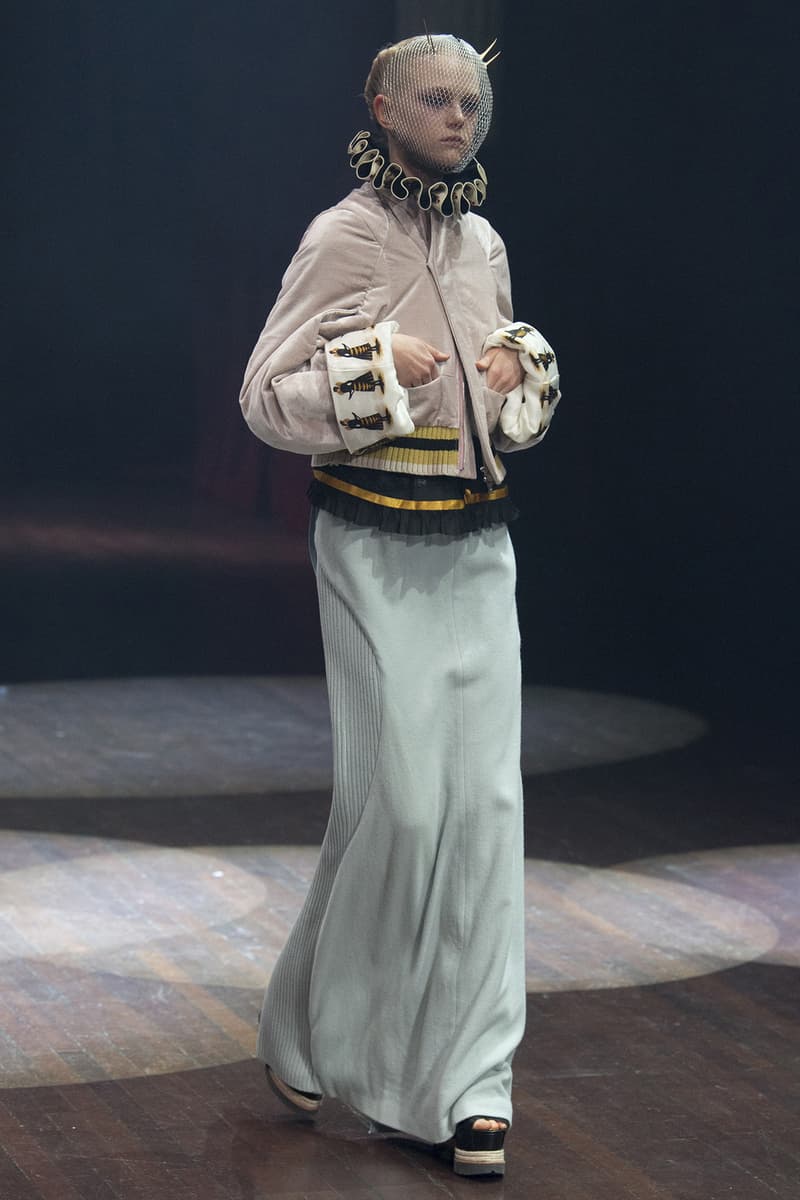 15 of 39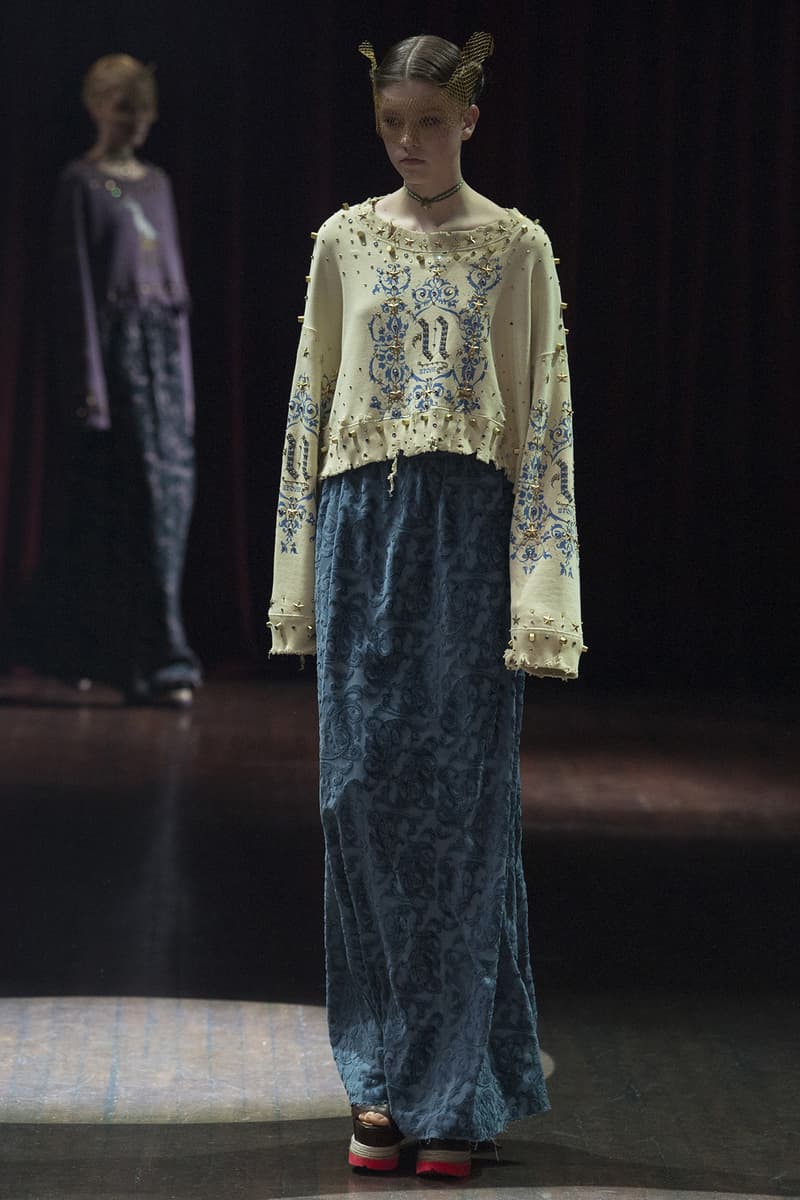 16 of 39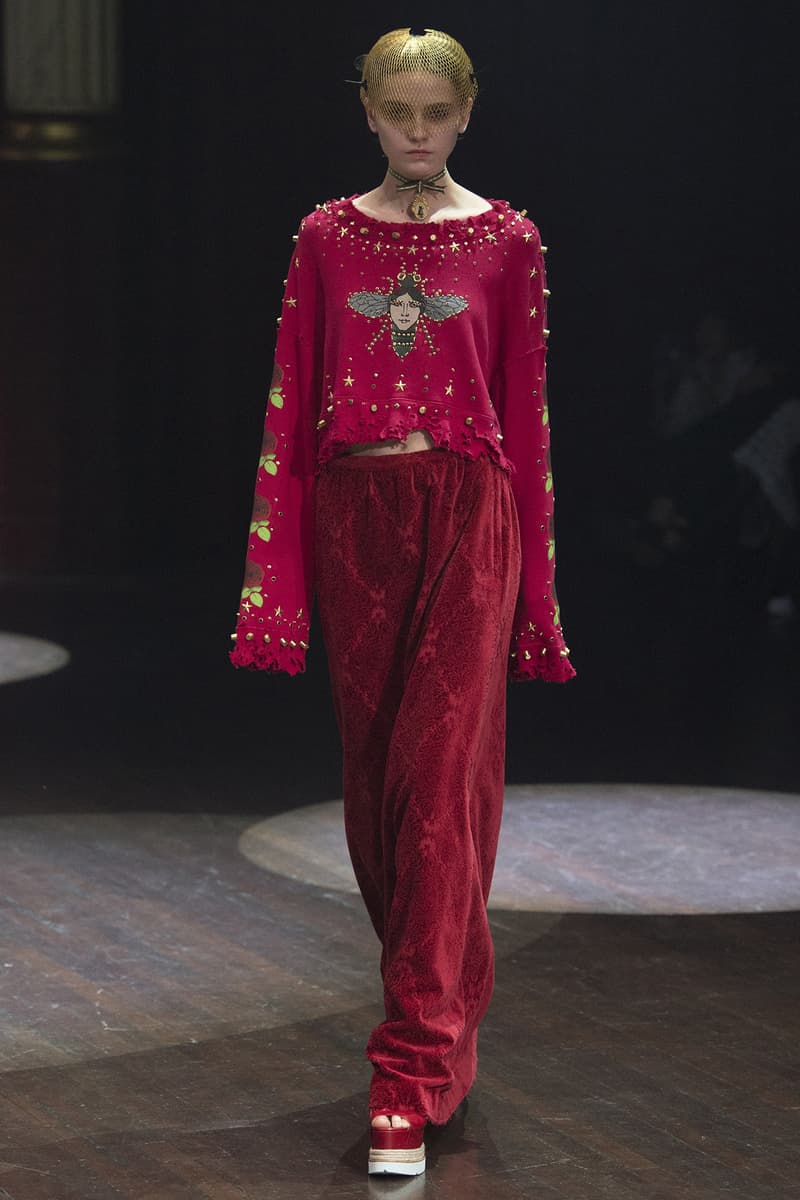 17 of 39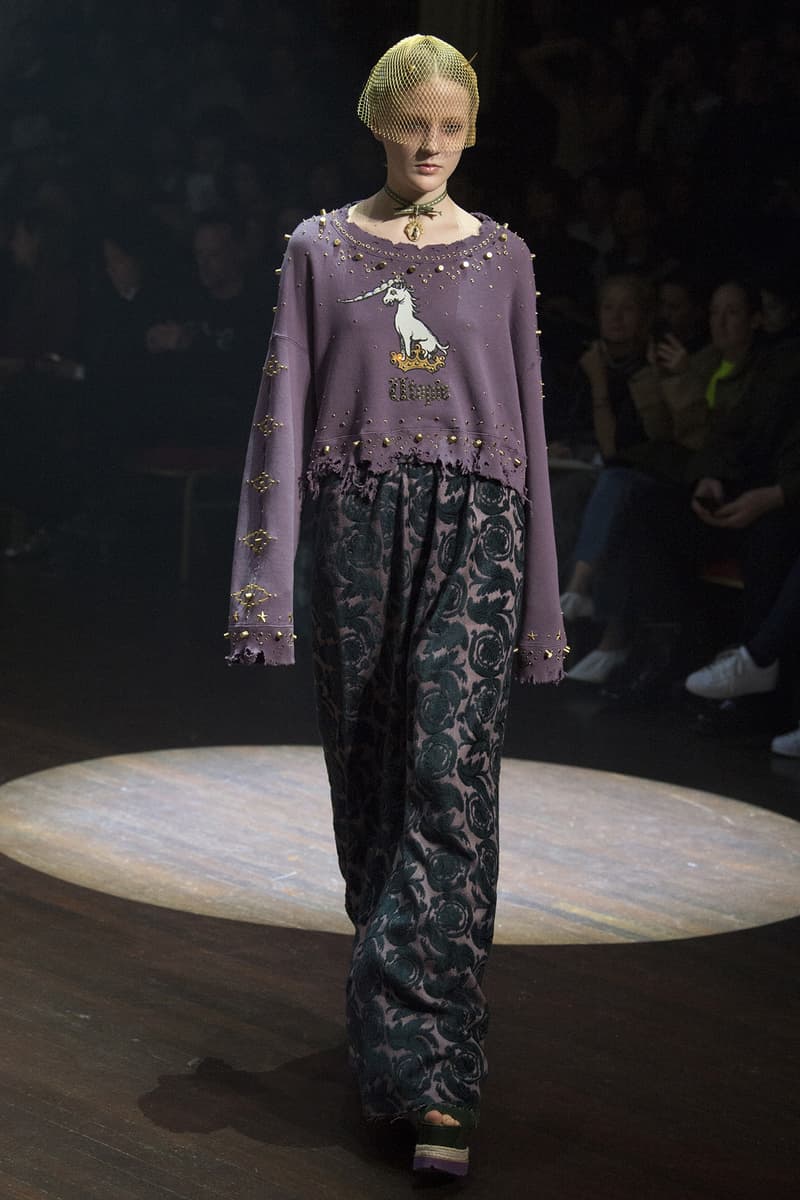 18 of 39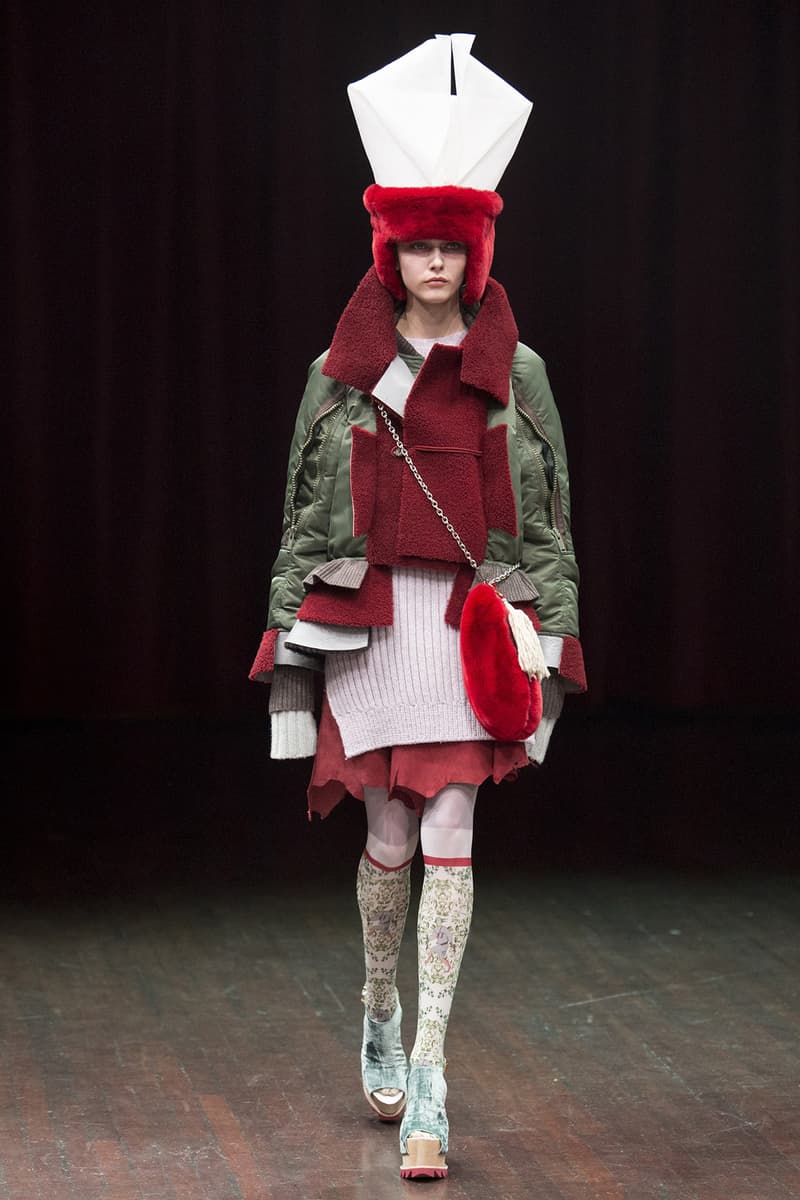 19 of 39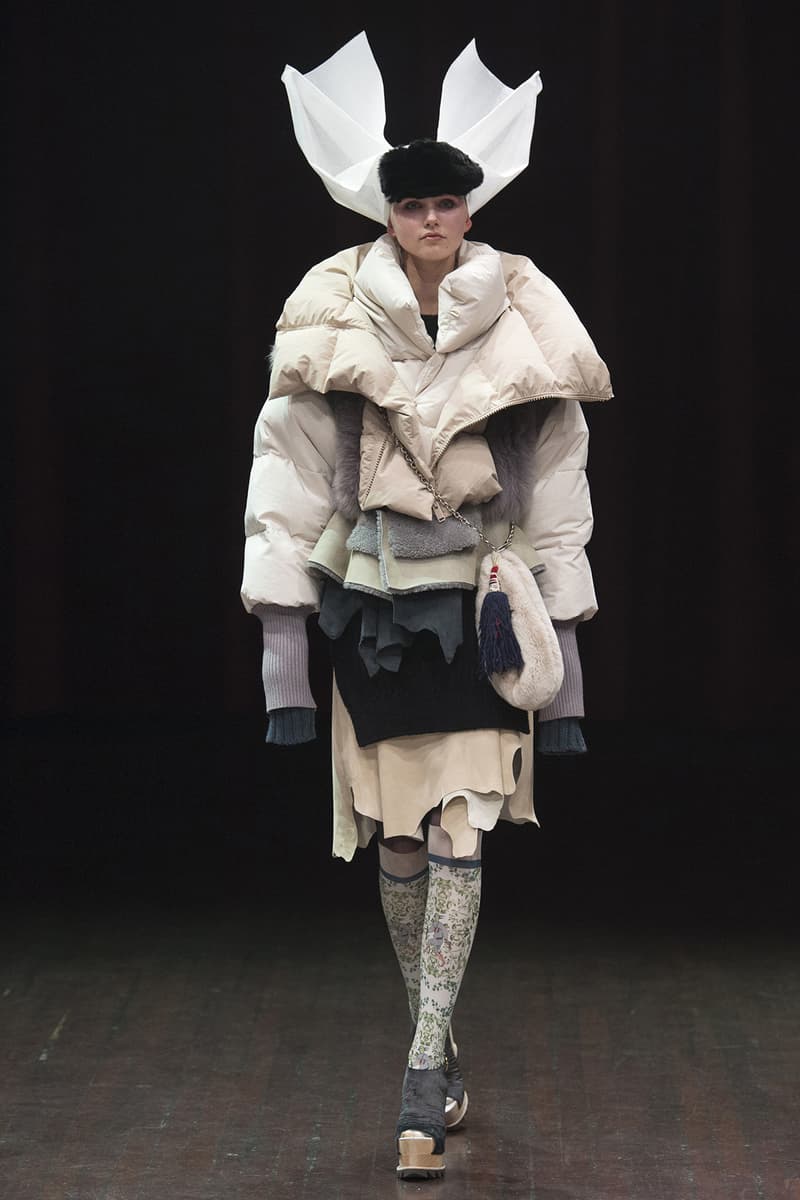 20 of 39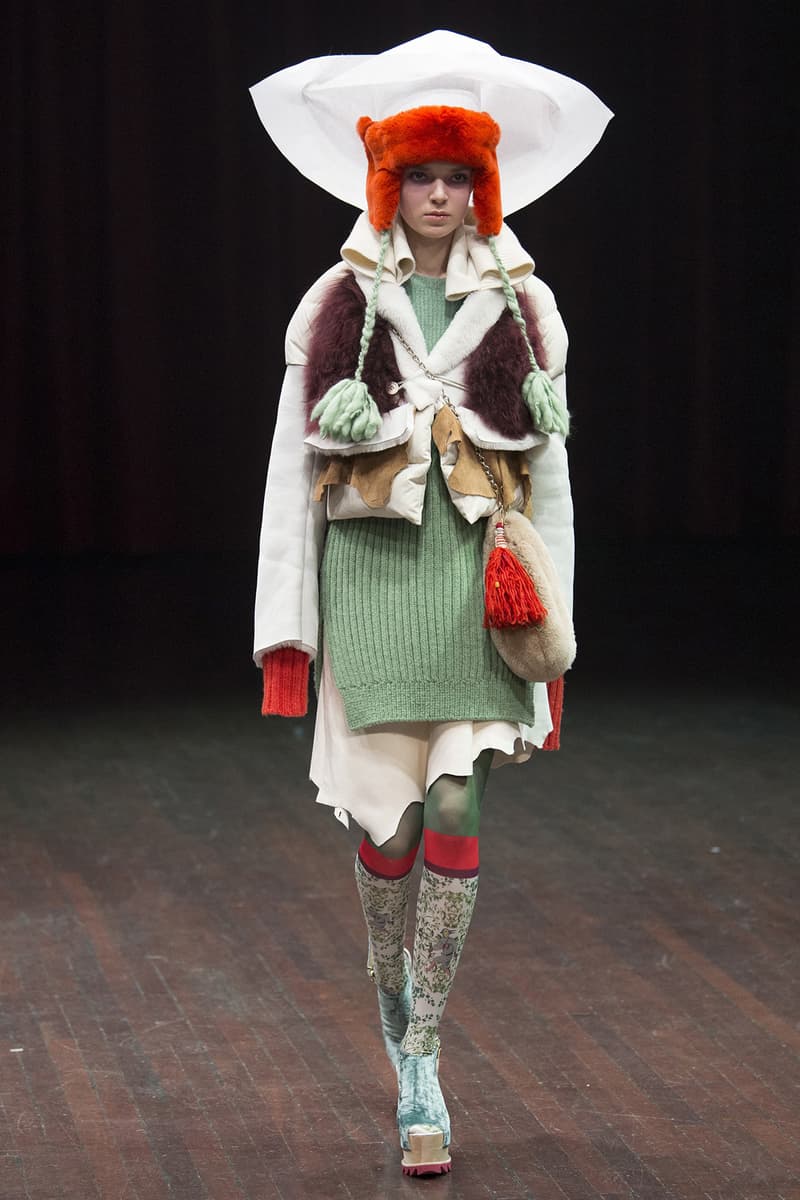 21 of 39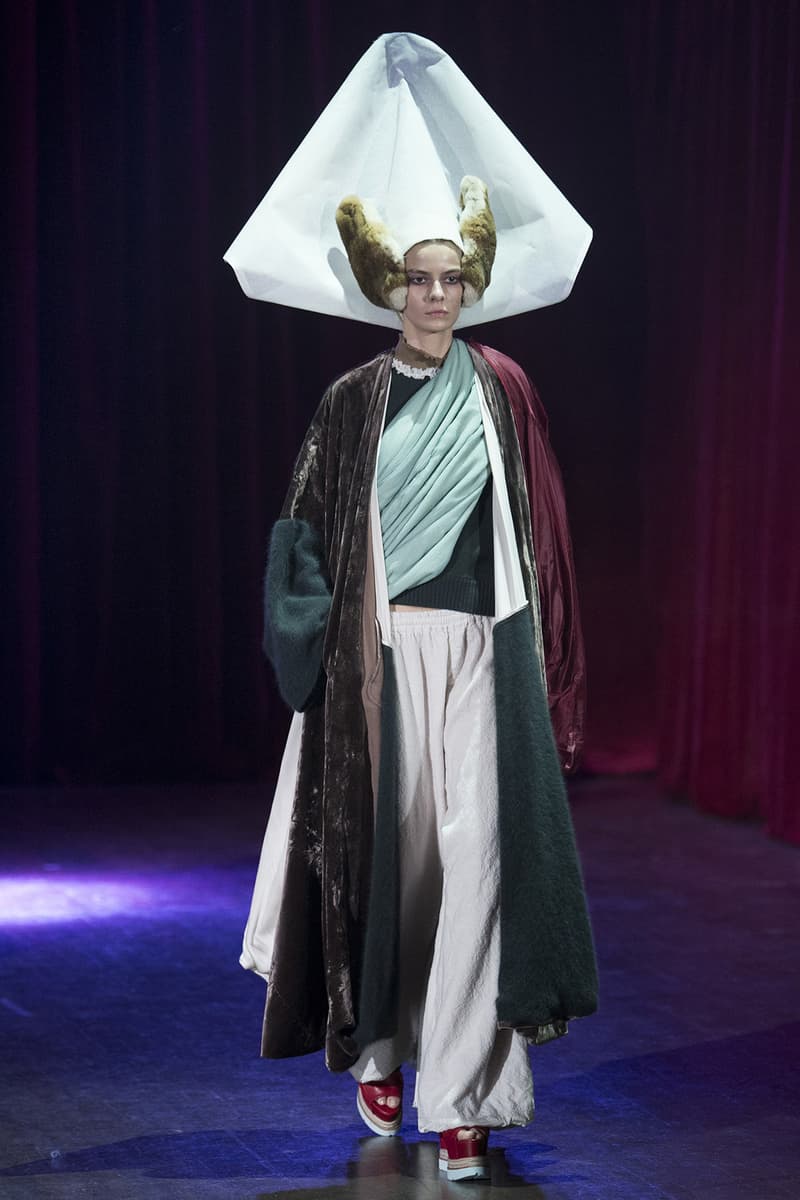 22 of 39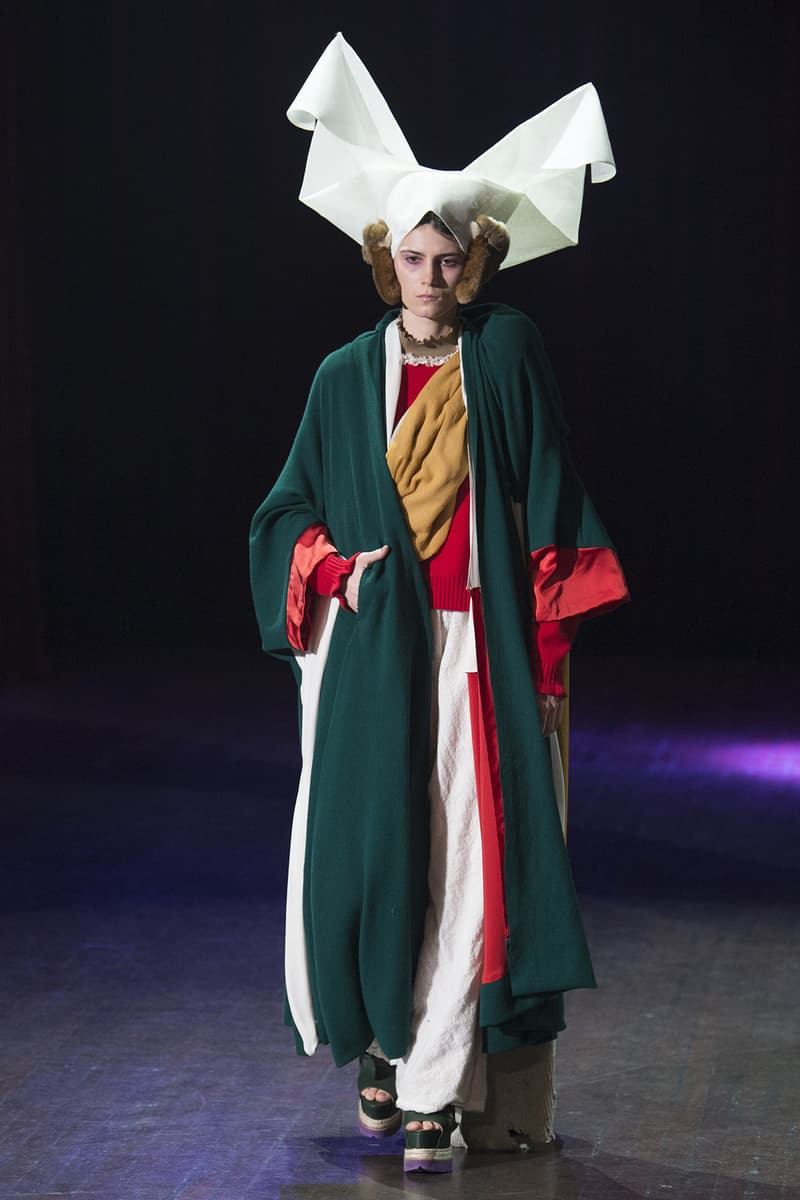 23 of 39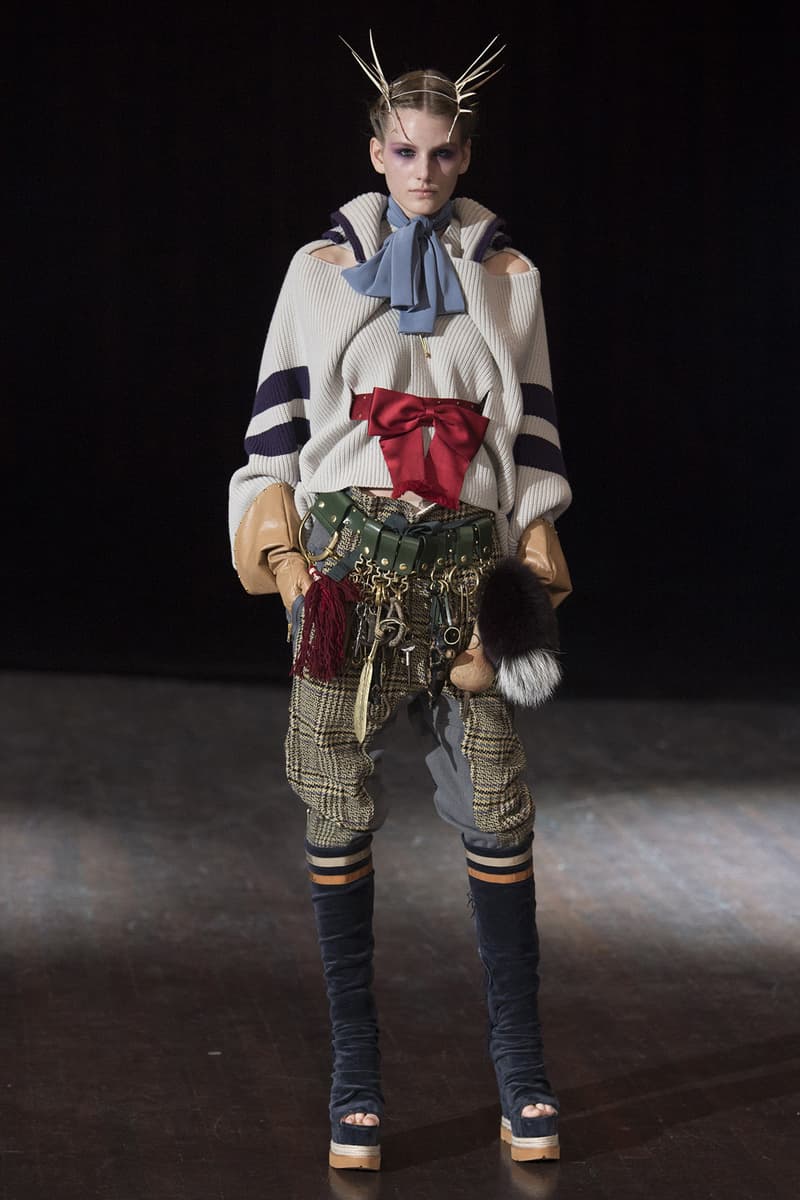 24 of 39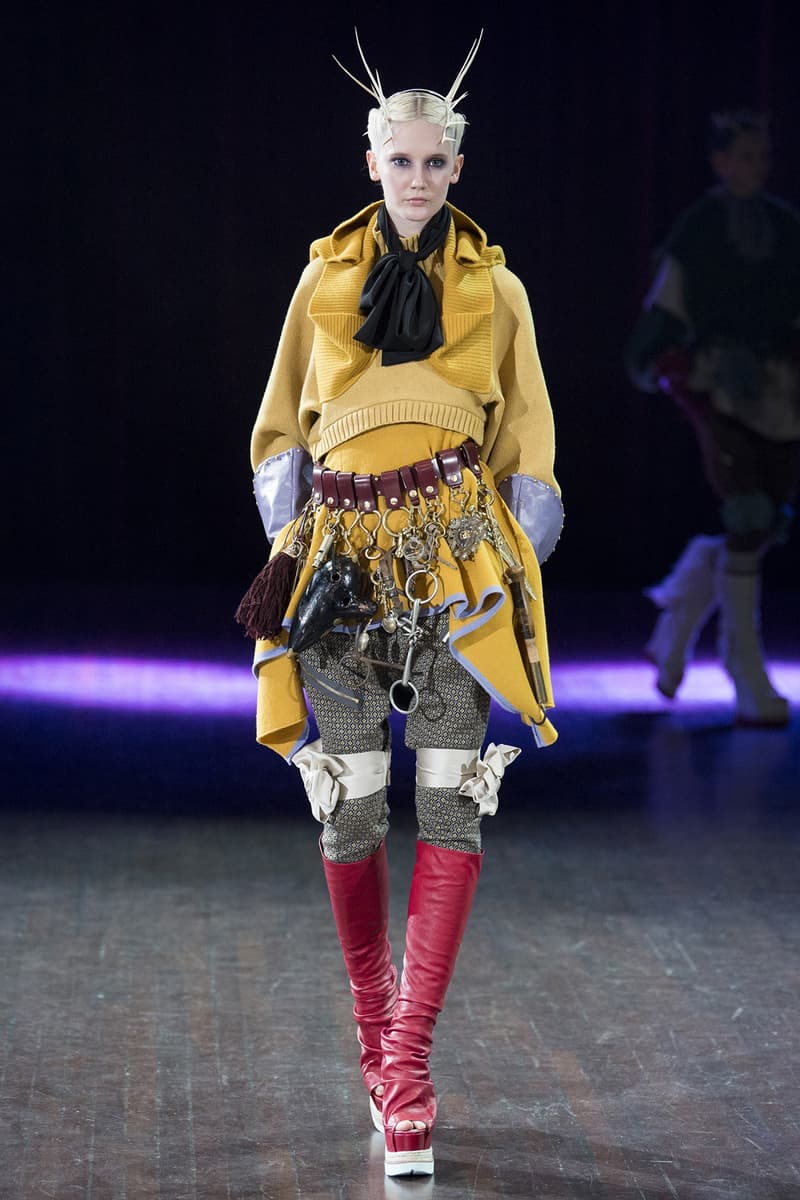 25 of 39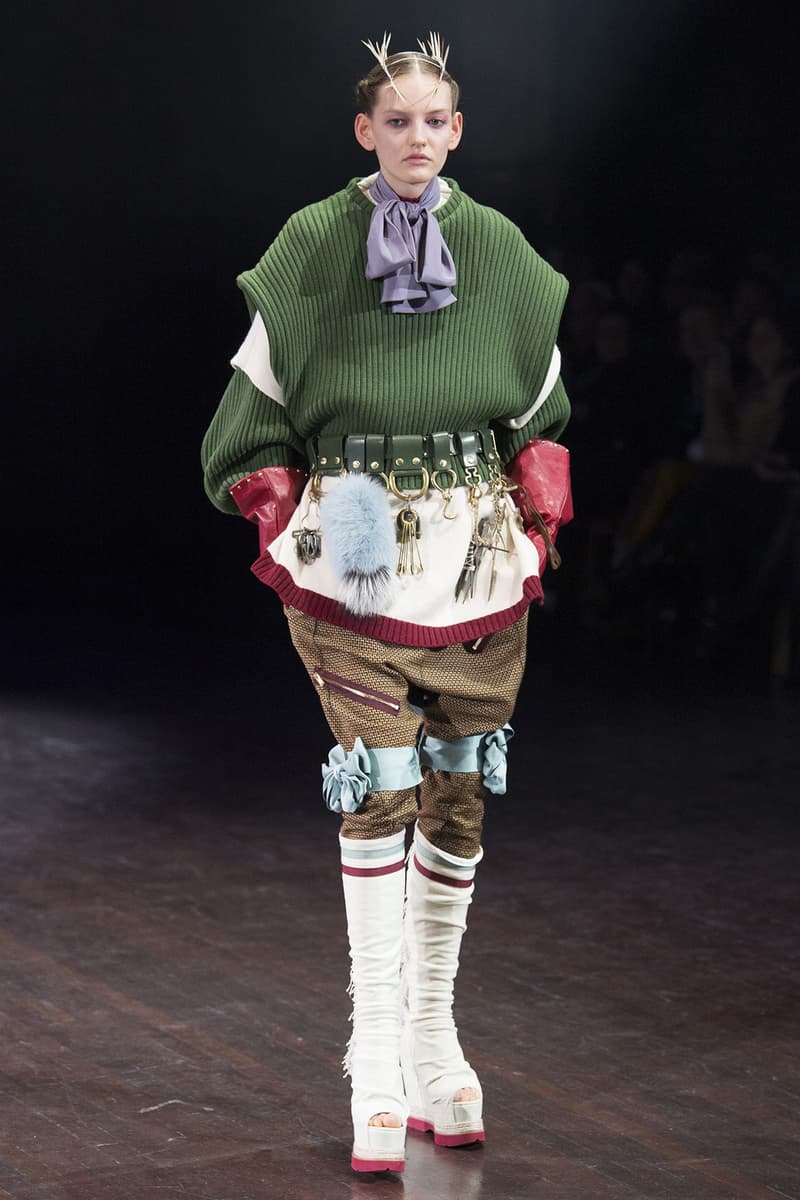 26 of 39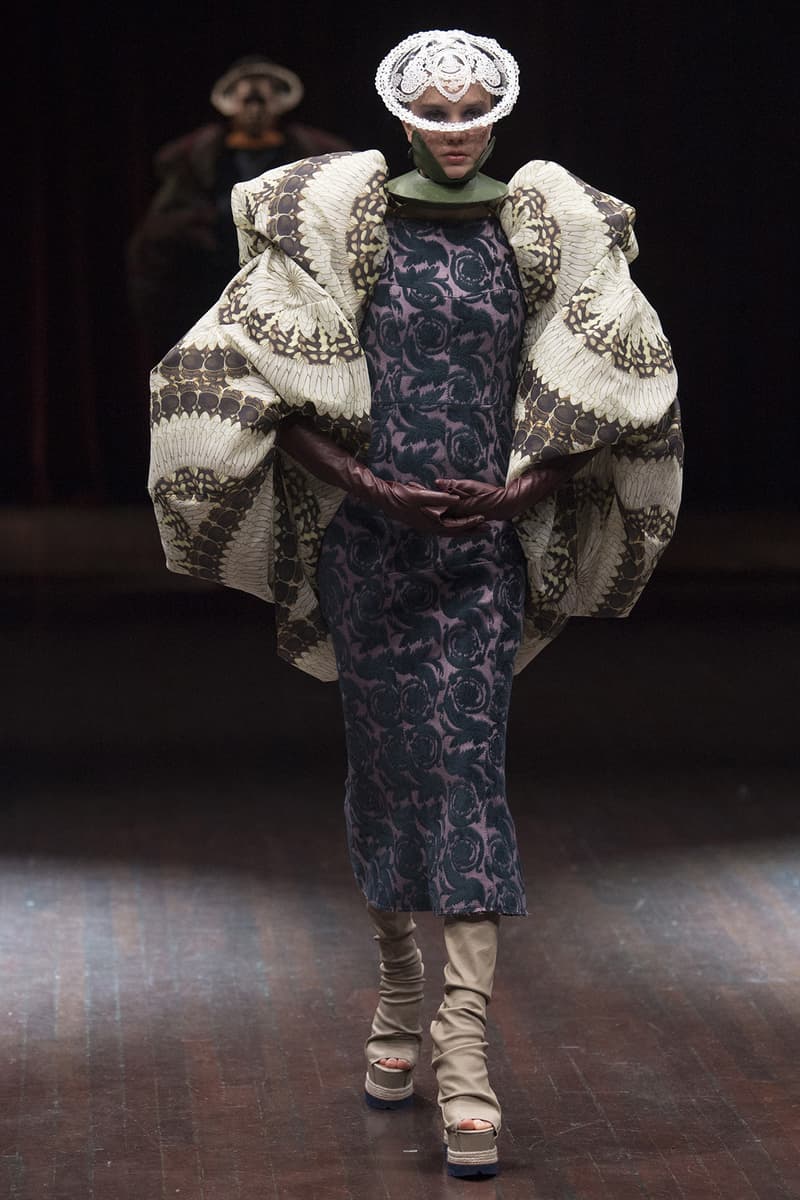 27 of 39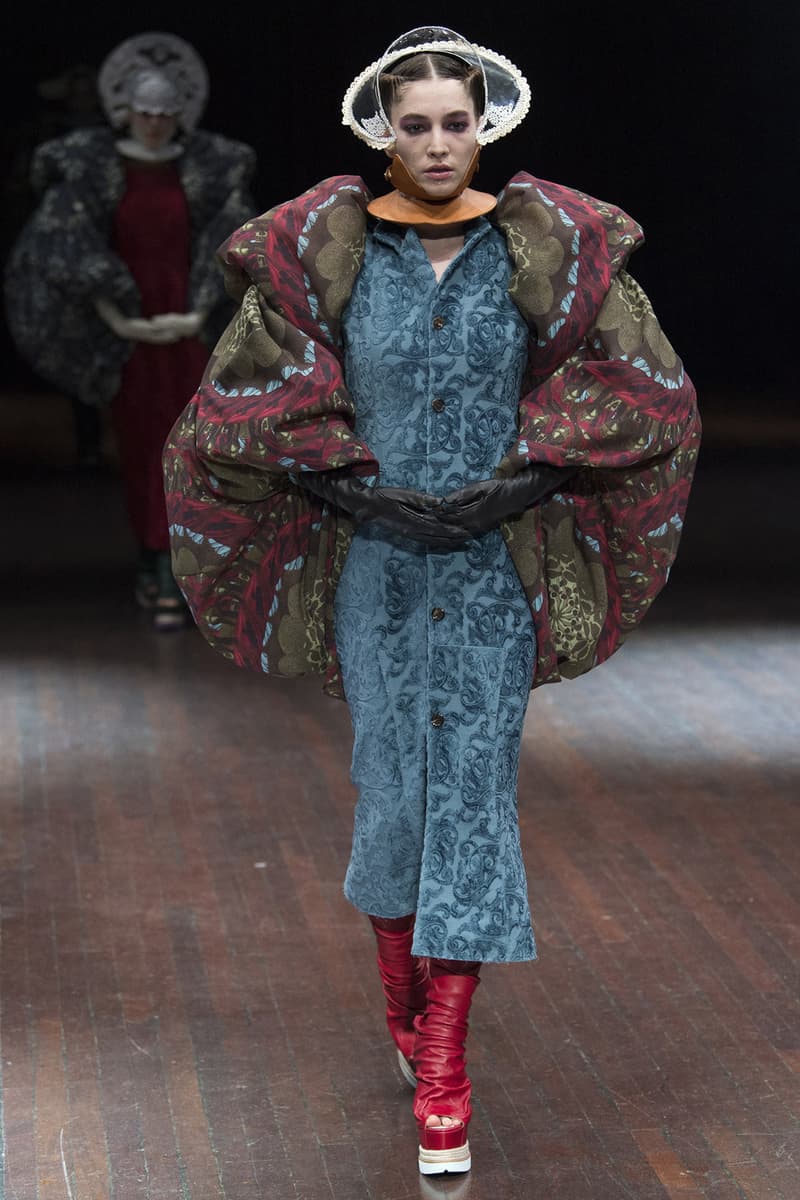 28 of 39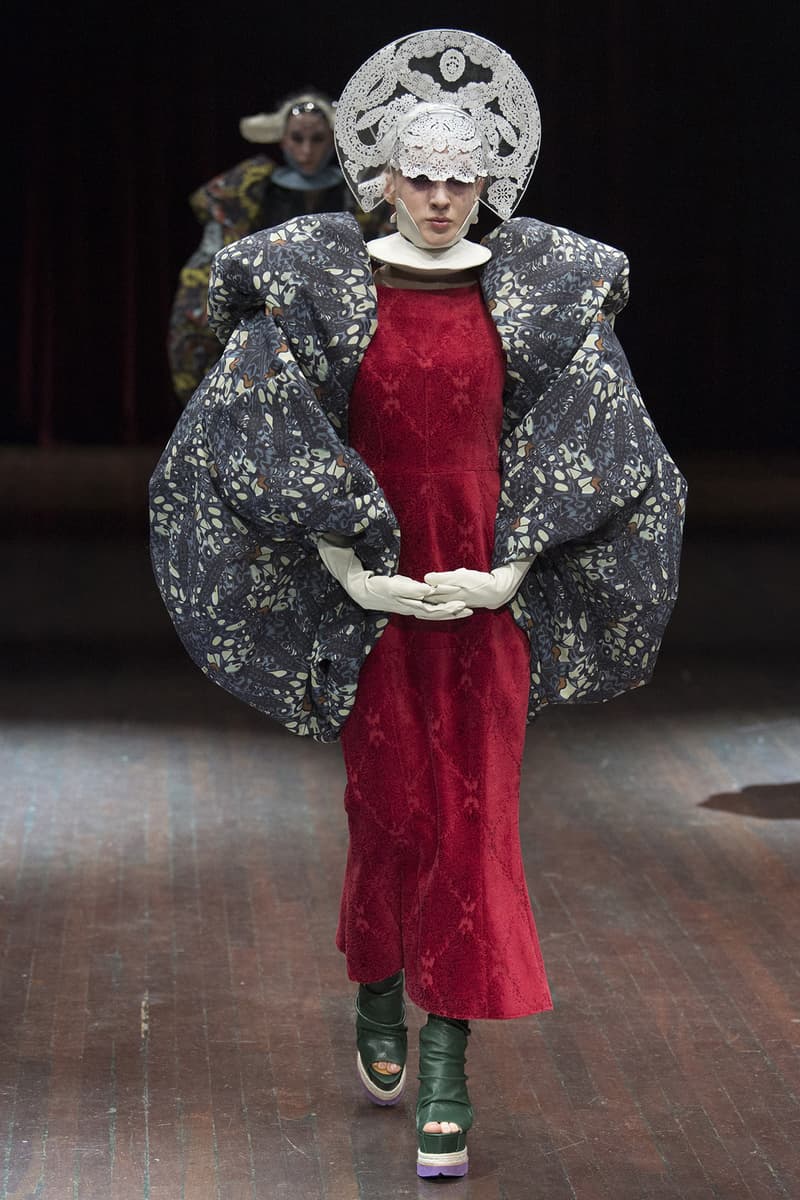 29 of 39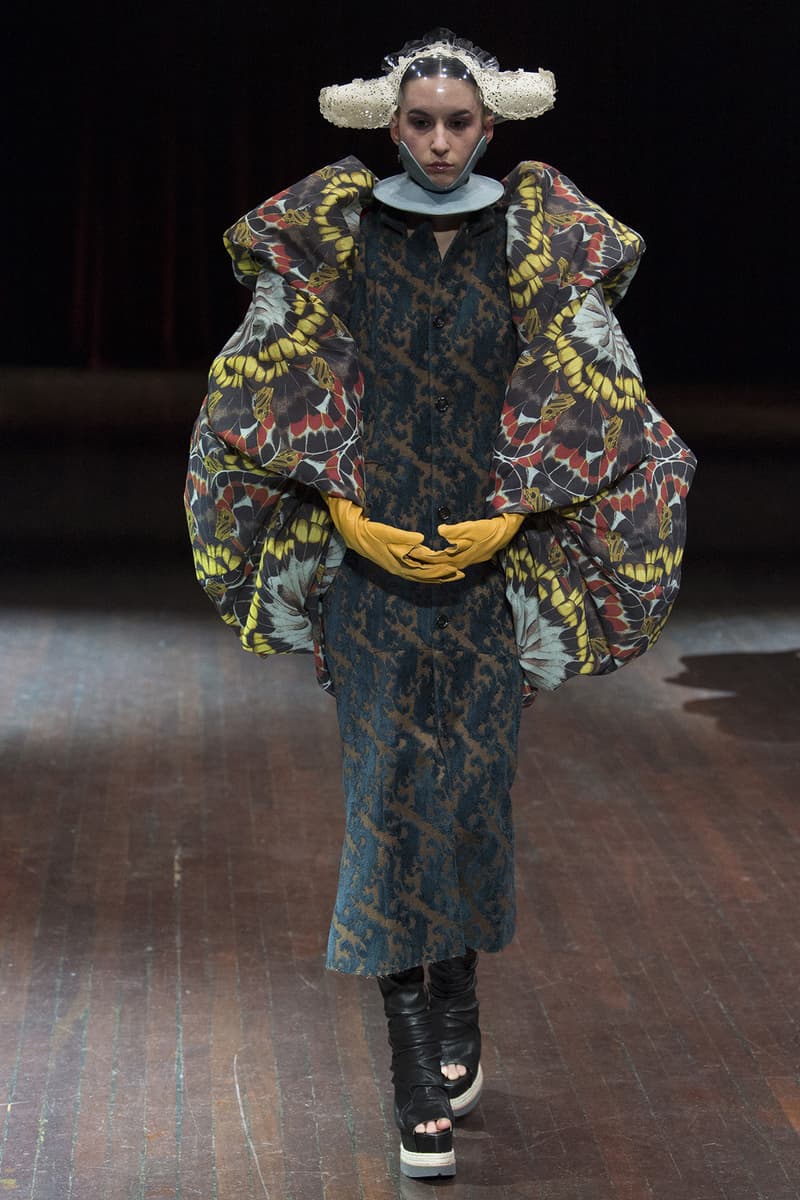 30 of 39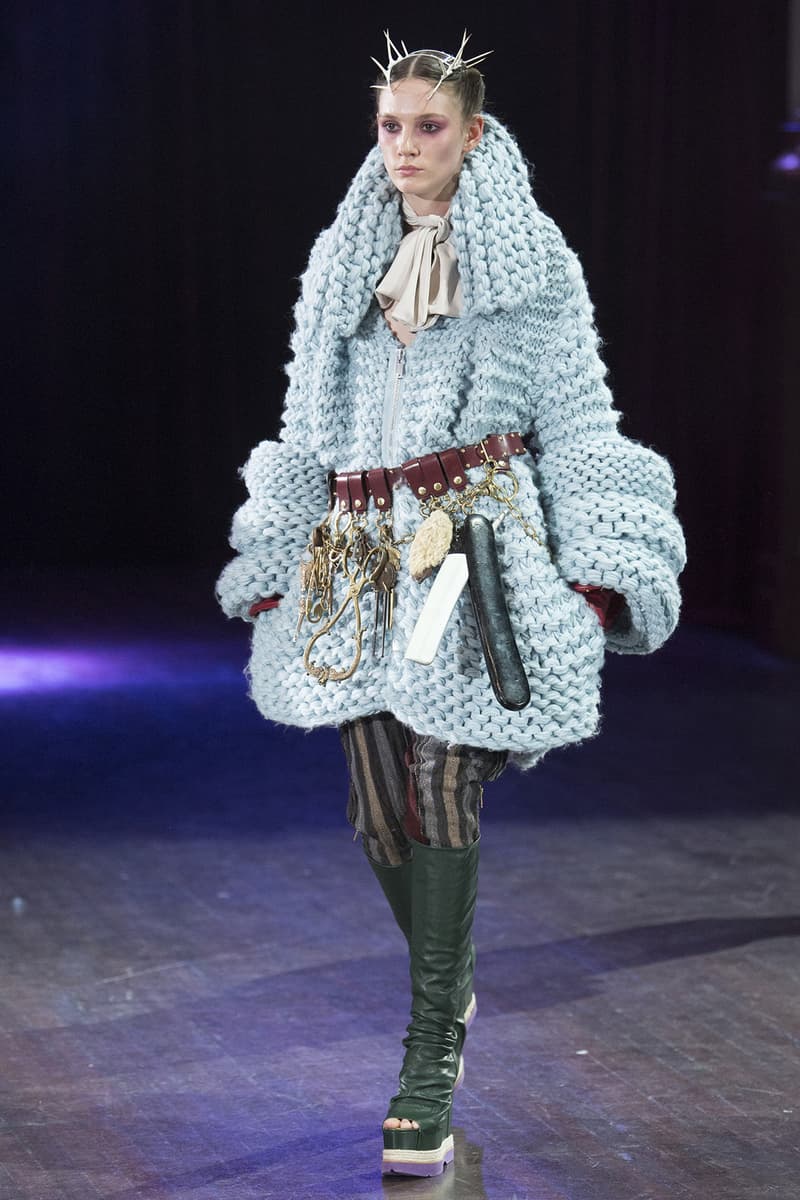 31 of 39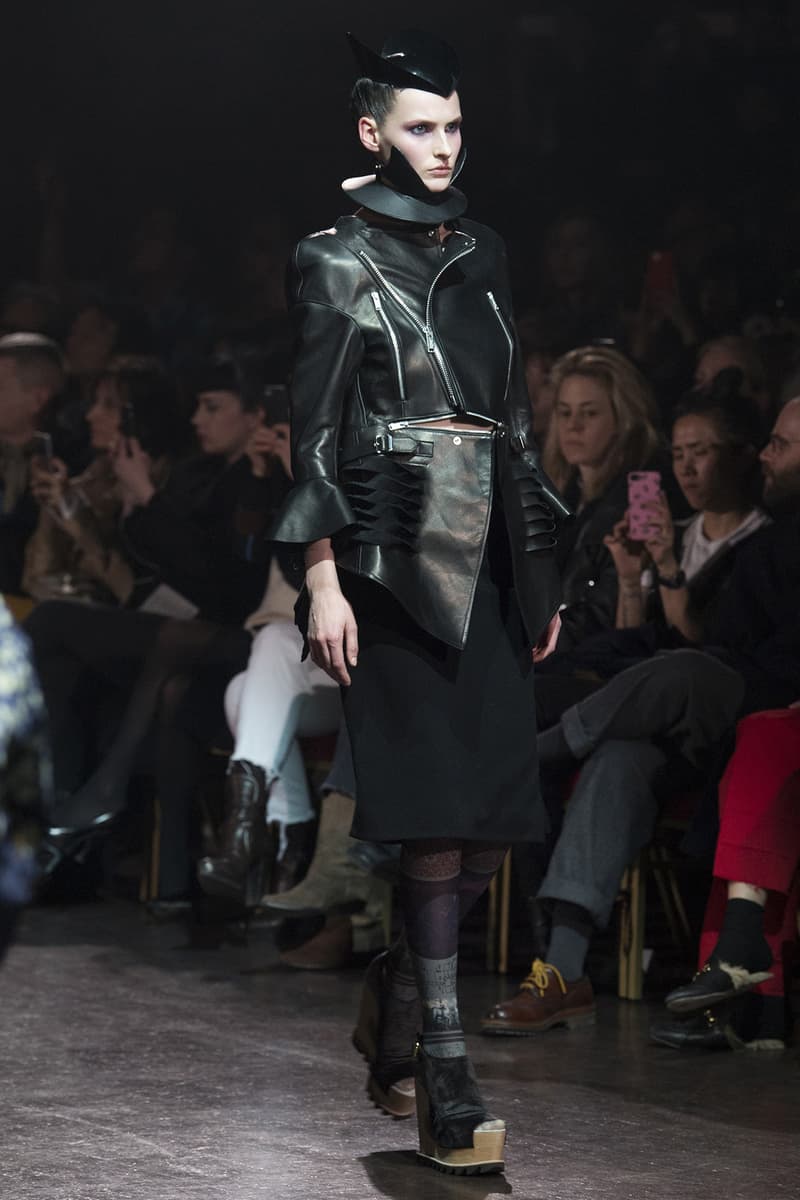 32 of 39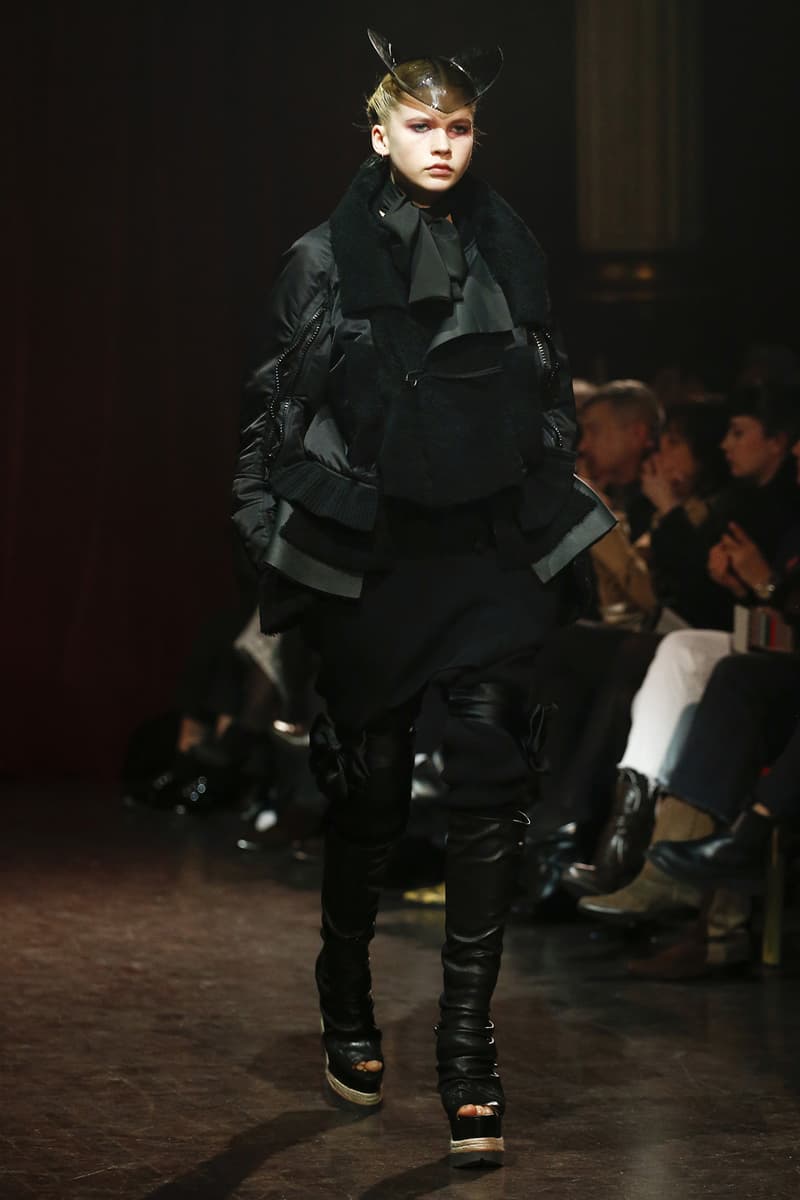 33 of 39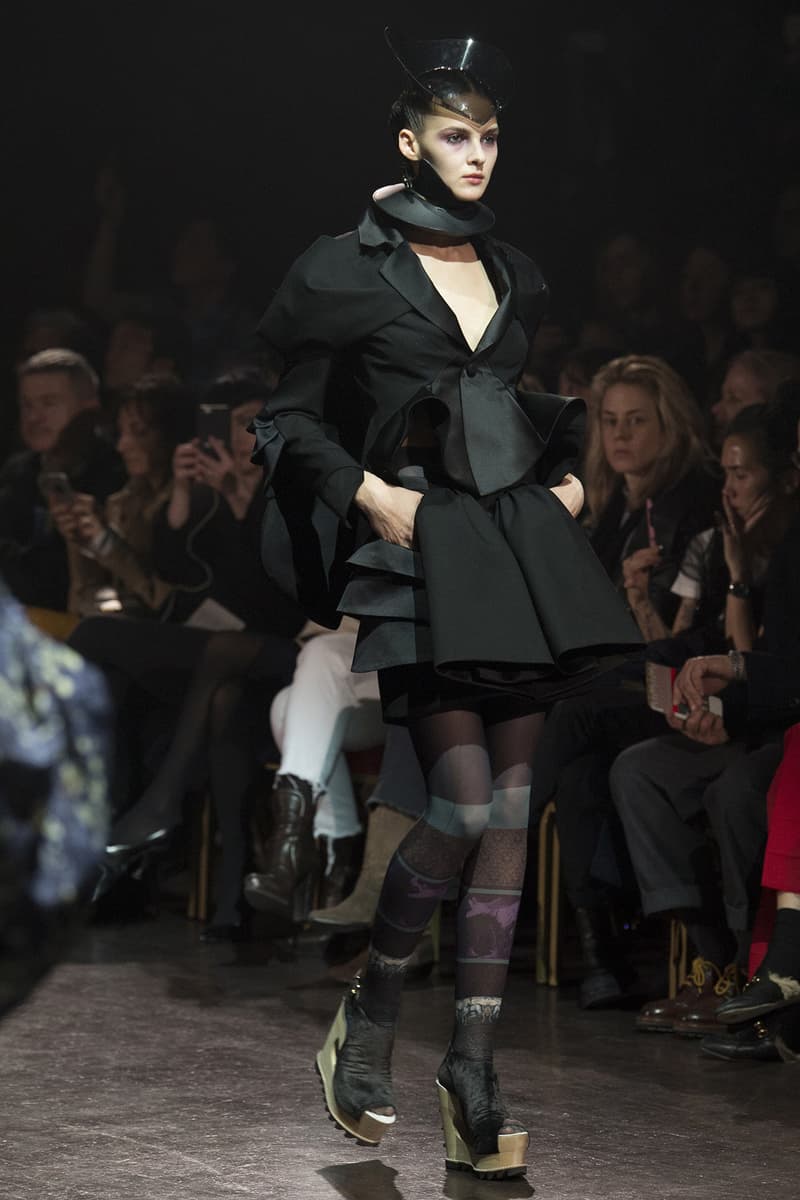 34 of 39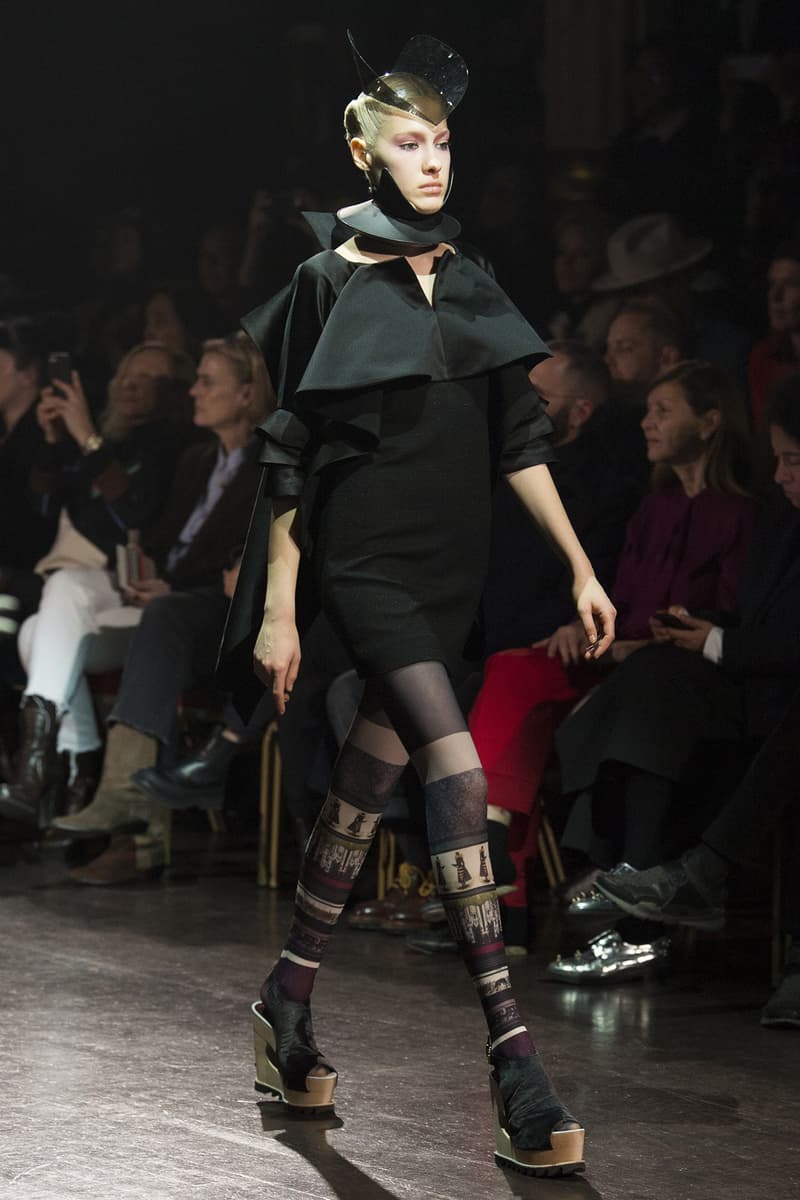 35 of 39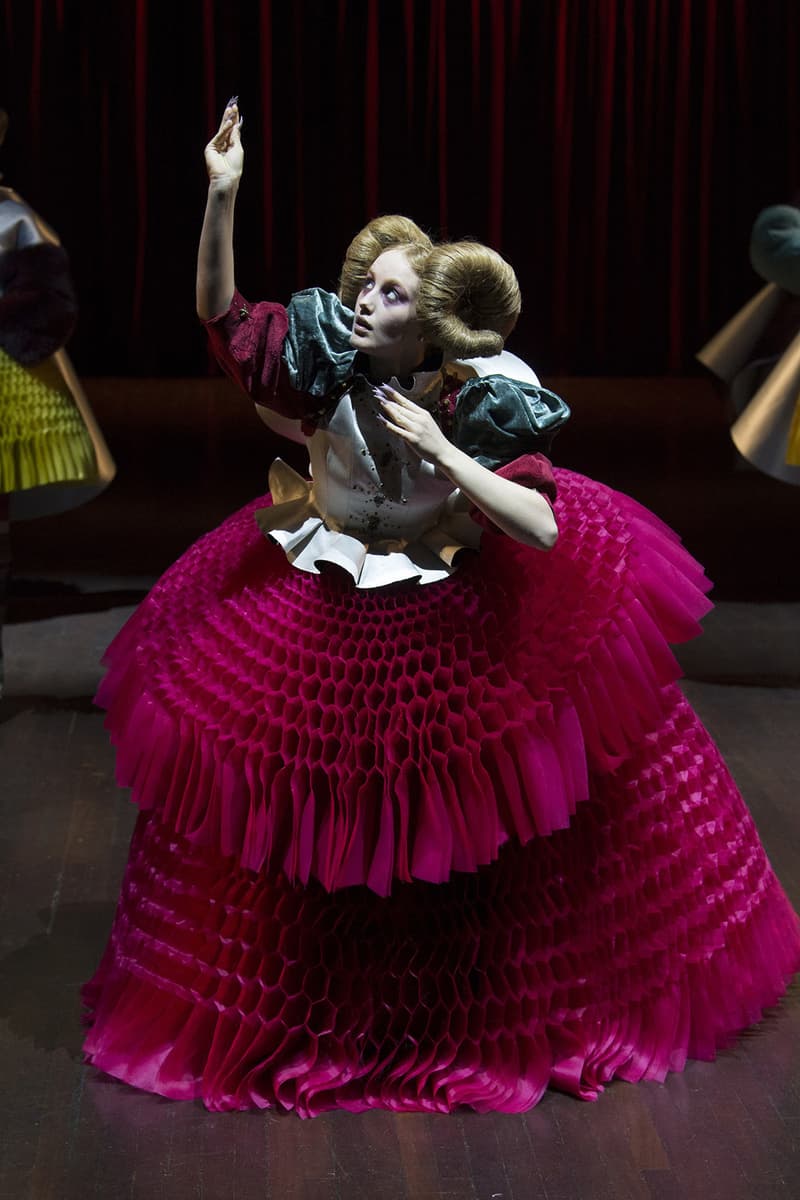 36 of 39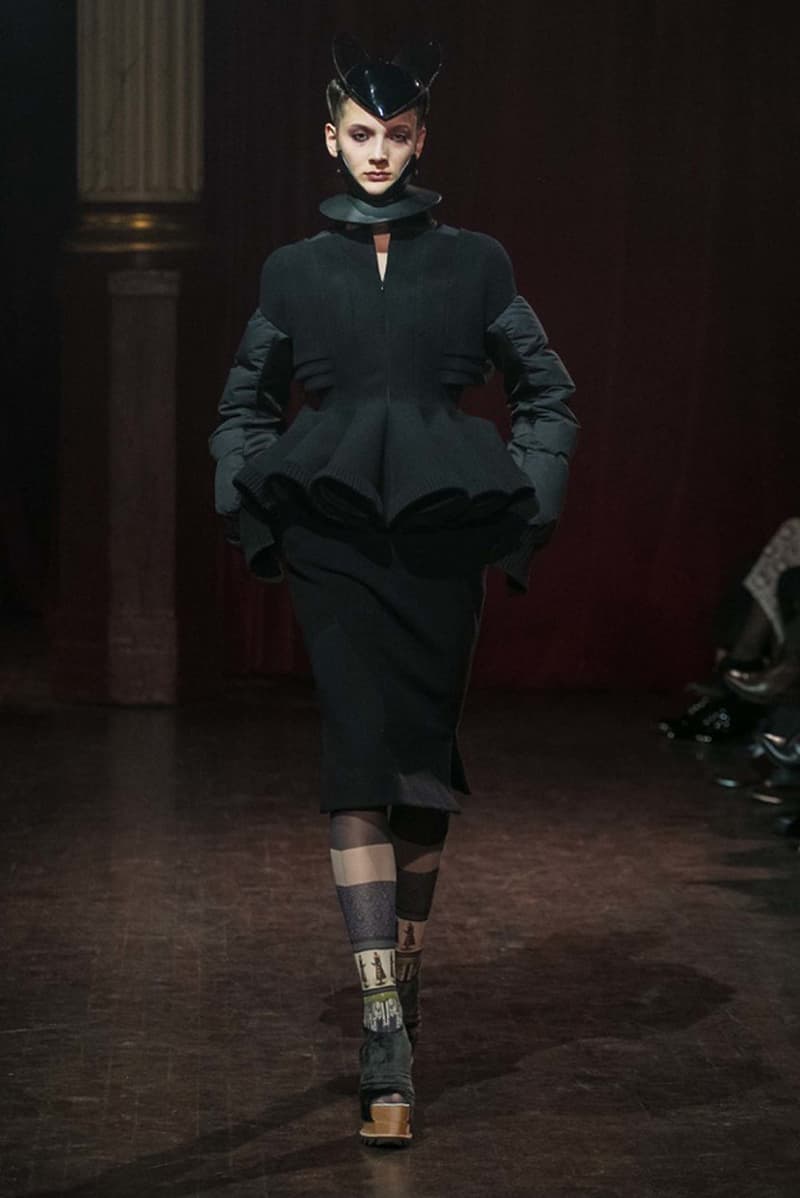 37 of 39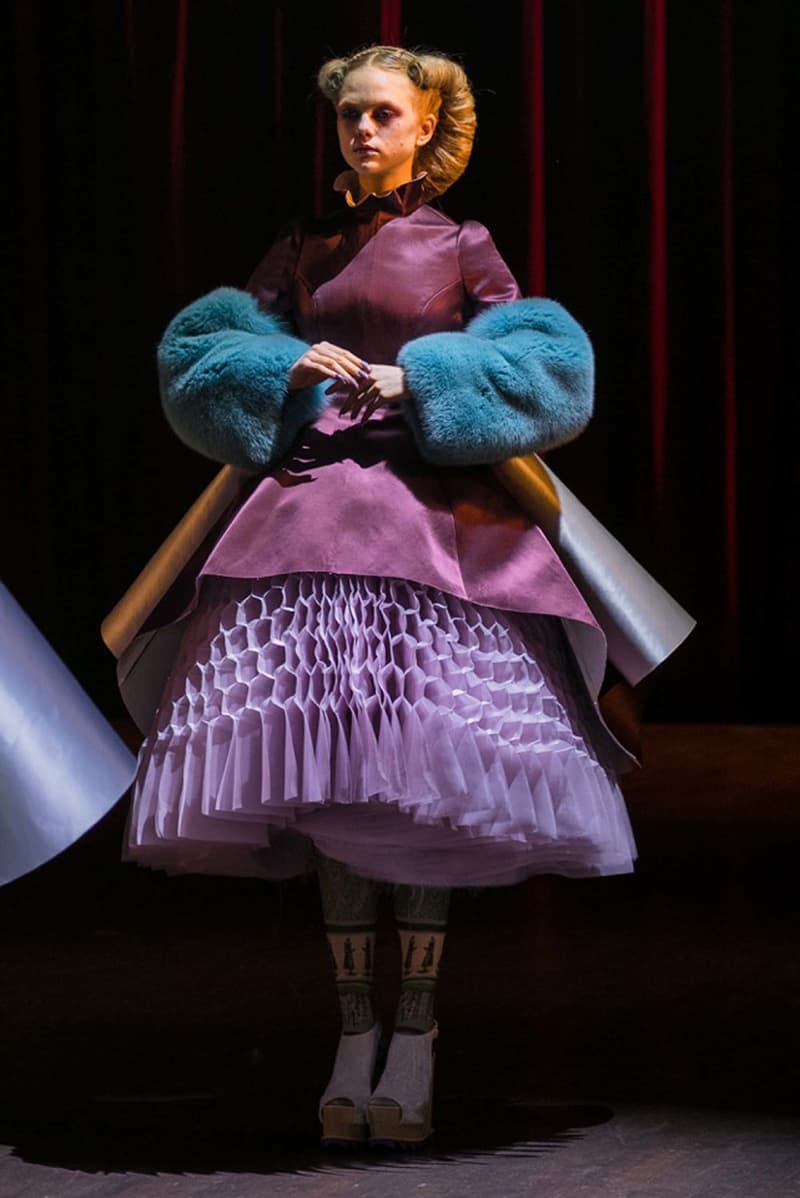 38 of 39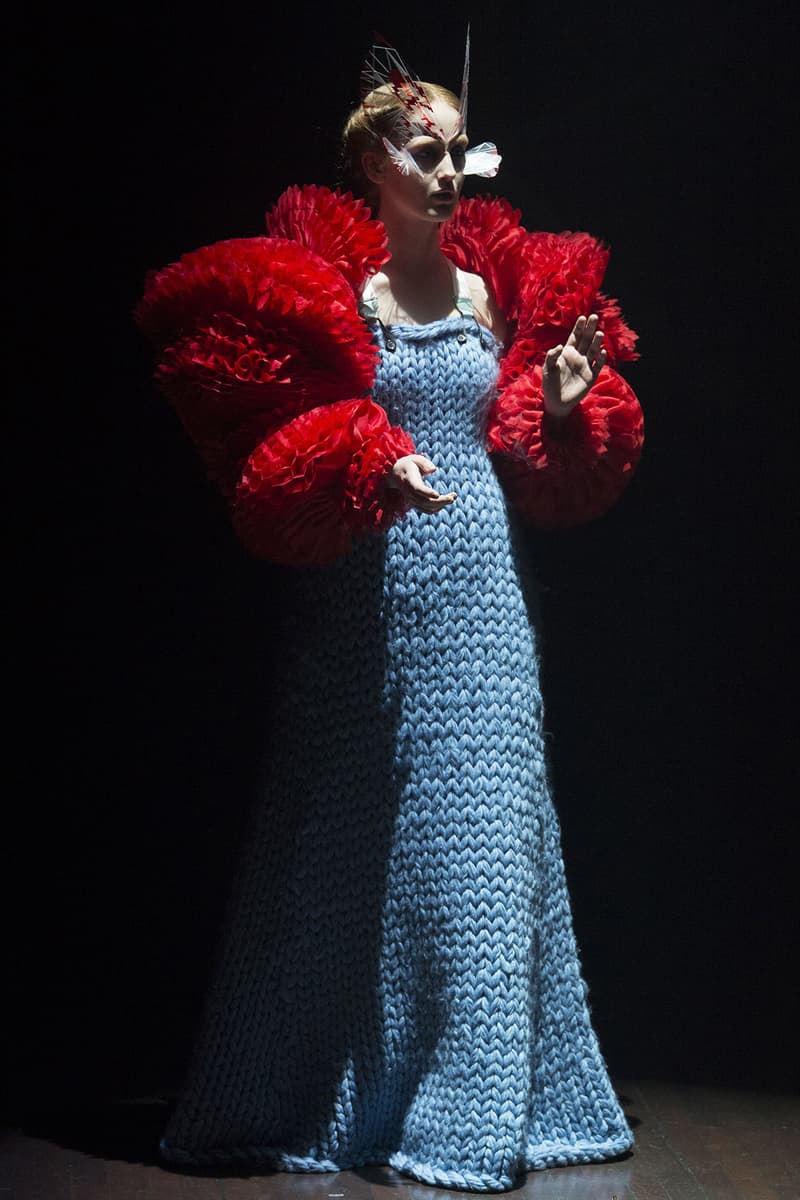 39 of 39
Fashion
UNDERCOVER Dreams up a New Society in 2017 Fall/Winter Collection
Everyone is royalty in Takahashi's utopia.
UNDERCOVER Dreams up a New Society in 2017 Fall/Winter Collection
Everyone is royalty in Takahashi's utopia.
Jun Takahashi, head designer of UNDERCOVER, built his own world order in the Japanese brand's 2017 fall/winter collection. Inspired by 18th century English society, Takahashi created 10 social "sects" from aristocrats to peasants each with a reinterpreted uniform fit for his fantasy. Entitled "Utopie: But Beautiful III," each sect graced the runway to a custom soundtrack by Radiohead's Thom Yorke, projecting a new civilization where one group is no more ornately dressed than the last. There was no lack of luxury as the rebels were adorned with honeycomb ruffs and the clergy sported papal head pieces and elaborate bathrobe outerwear.
With elements of costume, ceremonial garb and high fashion this collection reaffirmed that the fantastical has a place in reality. Catch all the looks from UNDERCOVER in the gallery above.
Source

Vogue
Photographer

Yannis Vlamos / Indigital.tv
Share this article