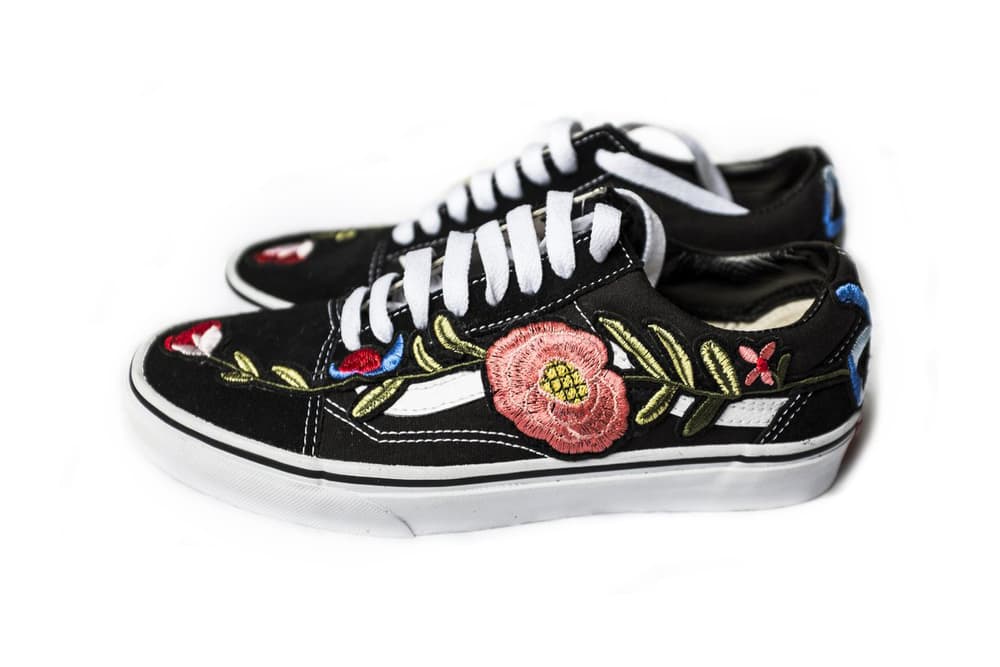 This Custom Vans Old Skool Summons Springtime
Florals for spring.
The brand that brought you parodied T-shirts of all your favorite streetwear brands is back with a new "Bootleg" of the sneaker variety. Custom kicks have gained footing as of late, and Coolporate presents its own, a Vans Old Skool blossoming in springtime florals. The classic silhouette goes full bloom as an arrangement spans from the heel, along the lateral and finishes at the toe of the shoe.
Coolporate's "Bootleg" Vans Old Skool is available in super-limited quantities online for $160 USD.