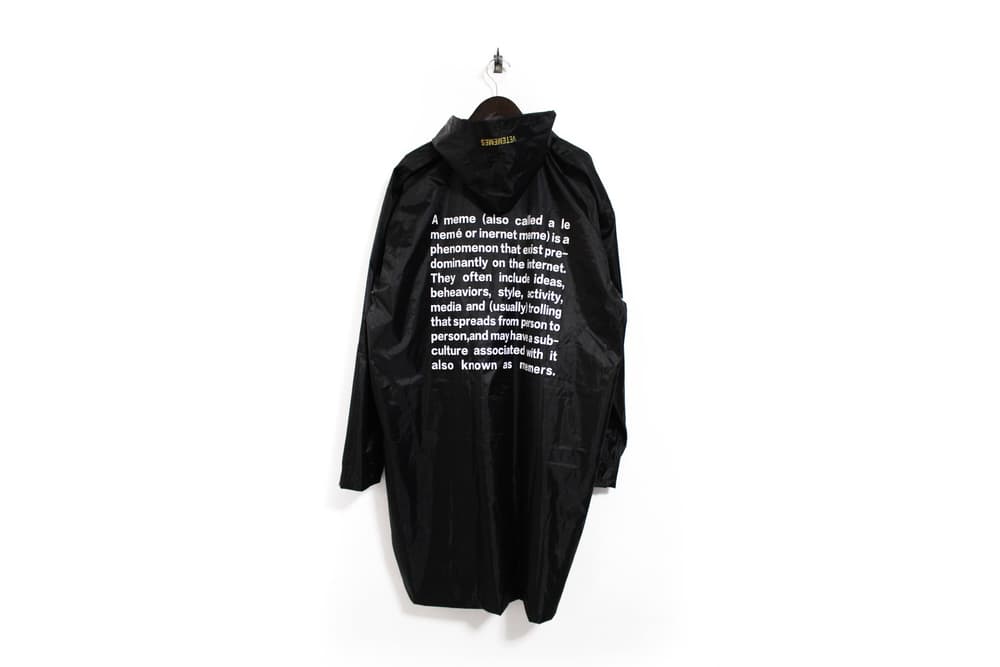 1 of 2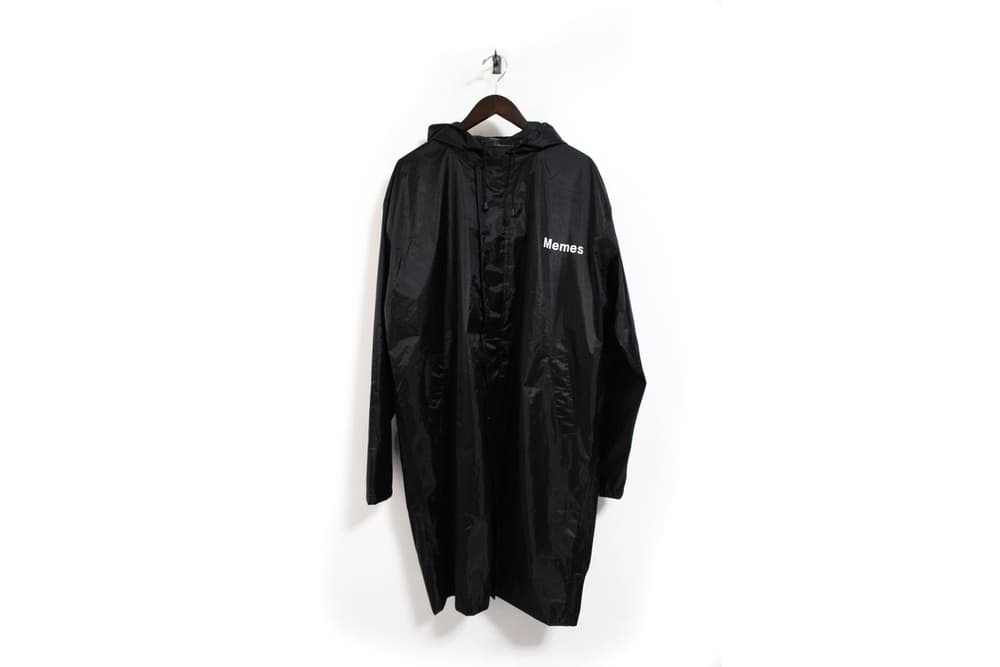 2 of 2
Fashion
LOL, VETEMEMES Mocks Vetements Once Again With "Meme Definition" Raincoat
Bear with us for this one.
LOL, VETEMEMES Mocks Vetements Once Again With "Meme Definition" Raincoat
Bear with us for this one.
The Vetements-versus-VETEMEMES battle continues as the latter unveils its latest piece, the "Meme Definition" raincoat. For those that haven't been keeping up, Vetements debuted first as an irony-filled Parisian fashion house before VETEMEMES launched as a "parody of a parody" and mocked Vetements with the "Metal" hoodie and raincoat to mock the " — phew. Vetements struck back with its own "Official Fake" raincoat that has a definition of the product written on the raincoat itself, and now VETEMEMES responds with its own "Meme Definition" raincoat.
Of course the "Meme Definition" piece is exactly what it sounds like: the meaning of the word is printed onto the back of the oversized coat, which is topped with a branded hood. Vetements' version came and went for $200 USD, while VETEMEMES' is available for pre-order online at $90 USD.