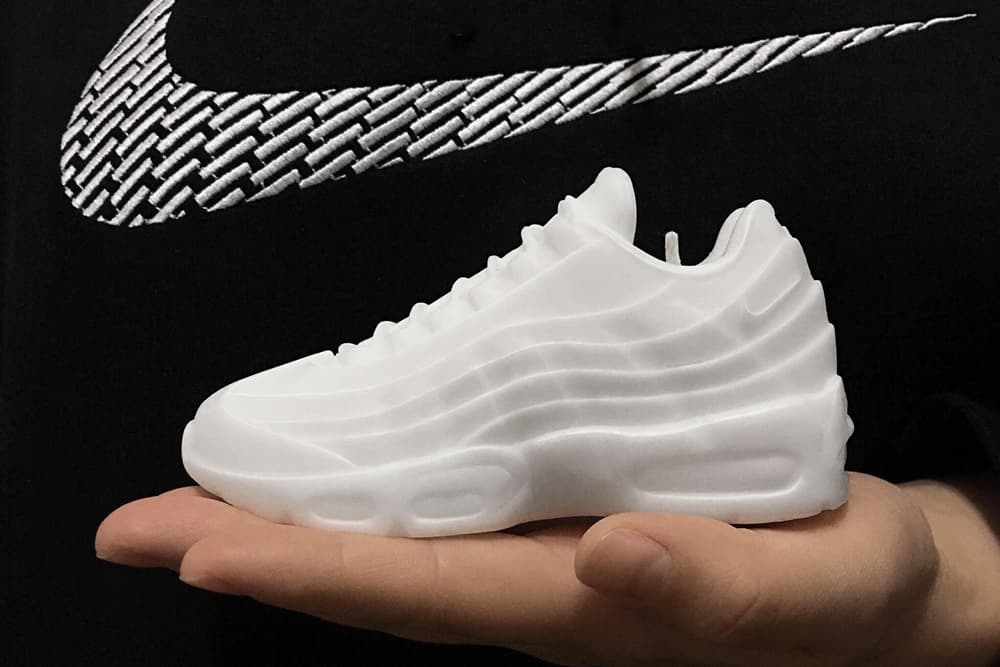 Art & Design
Hey, Sneakerheads: WHAT THE SHAPE Just Dropped a Nike Air Max 95 Candle
Just in time for Air Max Day.
Hey, Sneakerheads: WHAT THE SHAPE Just Dropped a Nike Air Max 95 Candle
Just in time for Air Max Day.
With Air Max Day (March 26) just around the corner, WHAT THE SHAPE has dropped an adorable Nike Air Max 95 candle. As a near-perfect mini replica of the beloved sneaker, the homeware accessory is perfect for any sneakerhead's home. In addition to the new model, the handmade candle and soap company has announced that all of its candles will now be available in white, yellow and pink.
You can shop the new Air Max 95 candle now at WHAT THE SHAPE's Facebook page. To see more from the brand, don't forget to check out its extremely detailed Air Jordan III candle.
---
Share this article