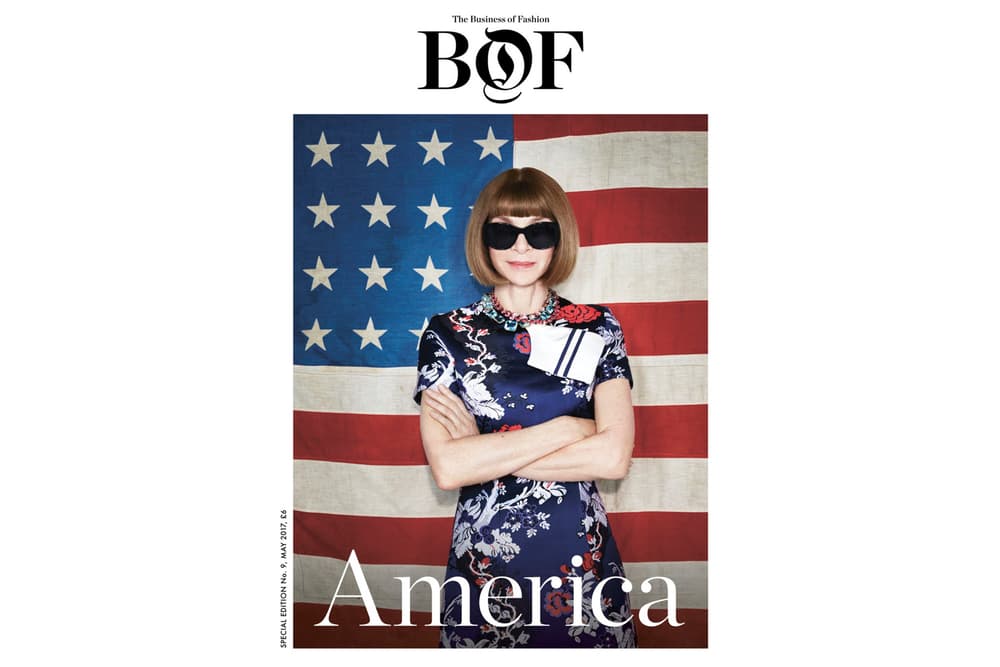 Fashion
Anna Wintour Holds Her Power Pose as the 'Business of Fashion' Cover Star
But not without her signature Chanel sunnies.
Anna Wintour Holds Her Power Pose as the 'Business of Fashion' Cover Star
But not without her signature Chanel sunnies.
Business of Fashion tapped Vogue editor-in-chief, Anna Wintour, as the star of its "America" print issue. The 67-year-old British-American has had a prolific career in the fashion industry, having dedicated three decades of her life to the craft.
As the issue looks to parse out the current status of American fashion, who better to consult than the "president of fashion," as Condé Nast chief executive Bob Sauerberg calls her. BoF editor-in-chief, Imran Amed, writes that as "a kind of head of state for American fashion," Wintour would be the best choice to deliver "her take on the current American reality." On the cover, Wintour stands with her arms crossed against an American flag as the backdrop.
The copy will also highlight talented immigrant creatives leading American fashion brands like Calvin Klein and also the future of fashion as questions of its sustainability continue to rise in a fast-paced atmosphere. Read more at BoF and be sure to grab a copy on April 27.
Photographer

Patrick Demarchelier
Share this article