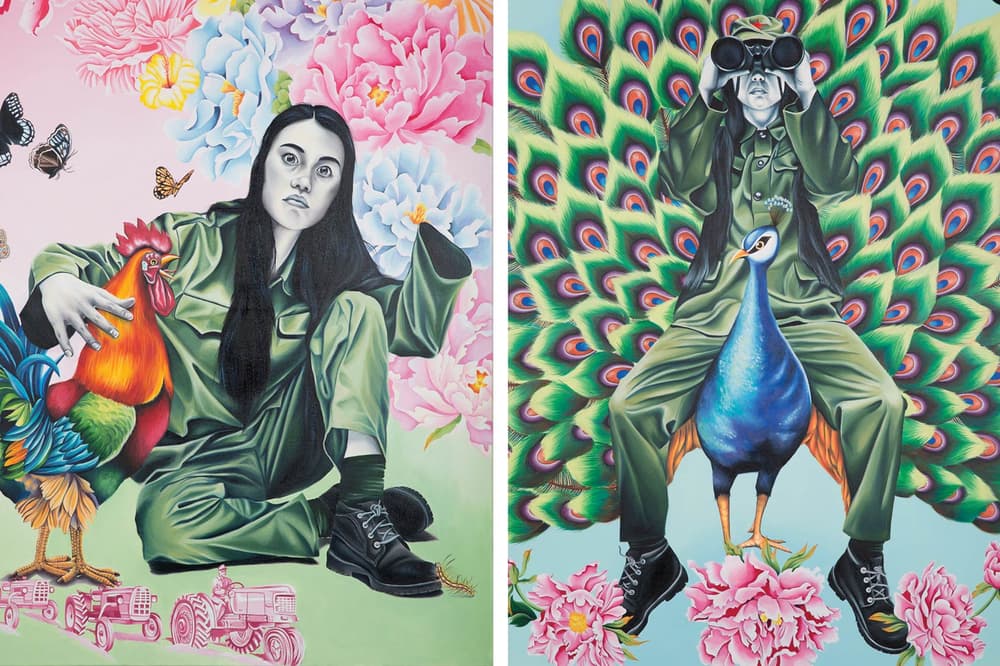 Culture
'Banana' Magazine Is a Love Story to All Things AZN
Founders Vicki Ho and Kathleen Tso talk about the upcoming Issue 003.
'Banana' Magazine Is a Love Story to All Things AZN
Founders Vicki Ho and Kathleen Tso talk about the upcoming Issue 003.
Understanding why Banana magazine is so necessary to the contemporary Asian culture is summed up in one sentence by Vicki Ho: "Growing up, there was never a reason to talk about being Asian."
But there's a rising community both stateside and abroad who contradict everything Asians are brought up to be – "silent and to mind [our] own business." However that's not without the growing pains that accompany when everyone around you represents otherwise.
In enters Banana. It's a reconciliation and celebration to the culture that many never got to worship or look up to in their earlier years. It's a movement and a pivotal one at that in assimilating Asian culture with the West. It's pride and dignity wrapped into a bound copy.
Read our interview with co-founders Vicki Ho and Kathleen Tso about Issue 003 below. Then pre-order your copy here and stop by the Banana pop-up this weekend in Chinatown, New York.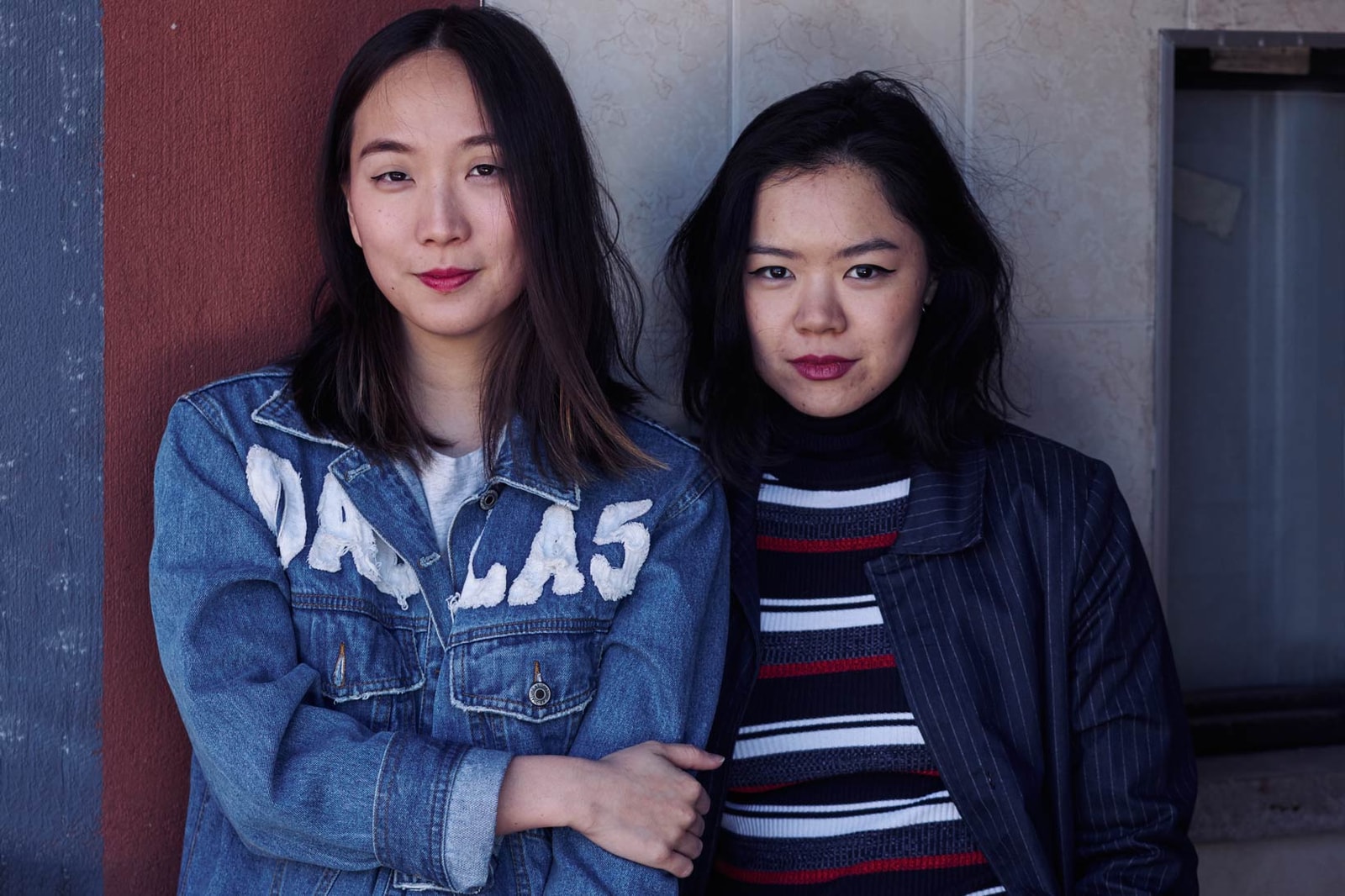 For those who don't know, can you explain what "banana" means and how Banana magazine is repurposing the term?
Banana is used in a derogatory way to describe a "white washed" Asian – yellow on the outside, white on the inside. This and "twinkie" were interchangeable names we were called growing up by our peers and even our own family members.
Our hope is to repurpose "banana" to become a celebratory term. We're Asians who grew up in a Western world with Eastern values. It's OK to relate and accept both Asian and American heritage.
Can you talk about how your own Asian-American identity was the catalyst to starting Banana?
Vicki Ho: Like many people in their teenage years, I went through a huge identity crisis. Except on top of teen angst, I also struggled with accepting my Chinese heritage for many many years. Growing up you just want to fit in, you know? It wasn't until I was much older, and even up until we started Banana, did I start appreciating the culture I was raised in. Banana had taught me the true feeling of aznpryde.
Kathleen Tso: I grew up in a mostly white city in Texas, so I spent most of my life trying to shed my Asian identity to not feel so "different." It really bums me out that I spent so much time not celebrating who I am. I'm trying to make up for some lost time with Banana, while hoping the magazine can maybe help some other young Asians growing up in non-diverse cities cherish their identities a little more.
1 of 2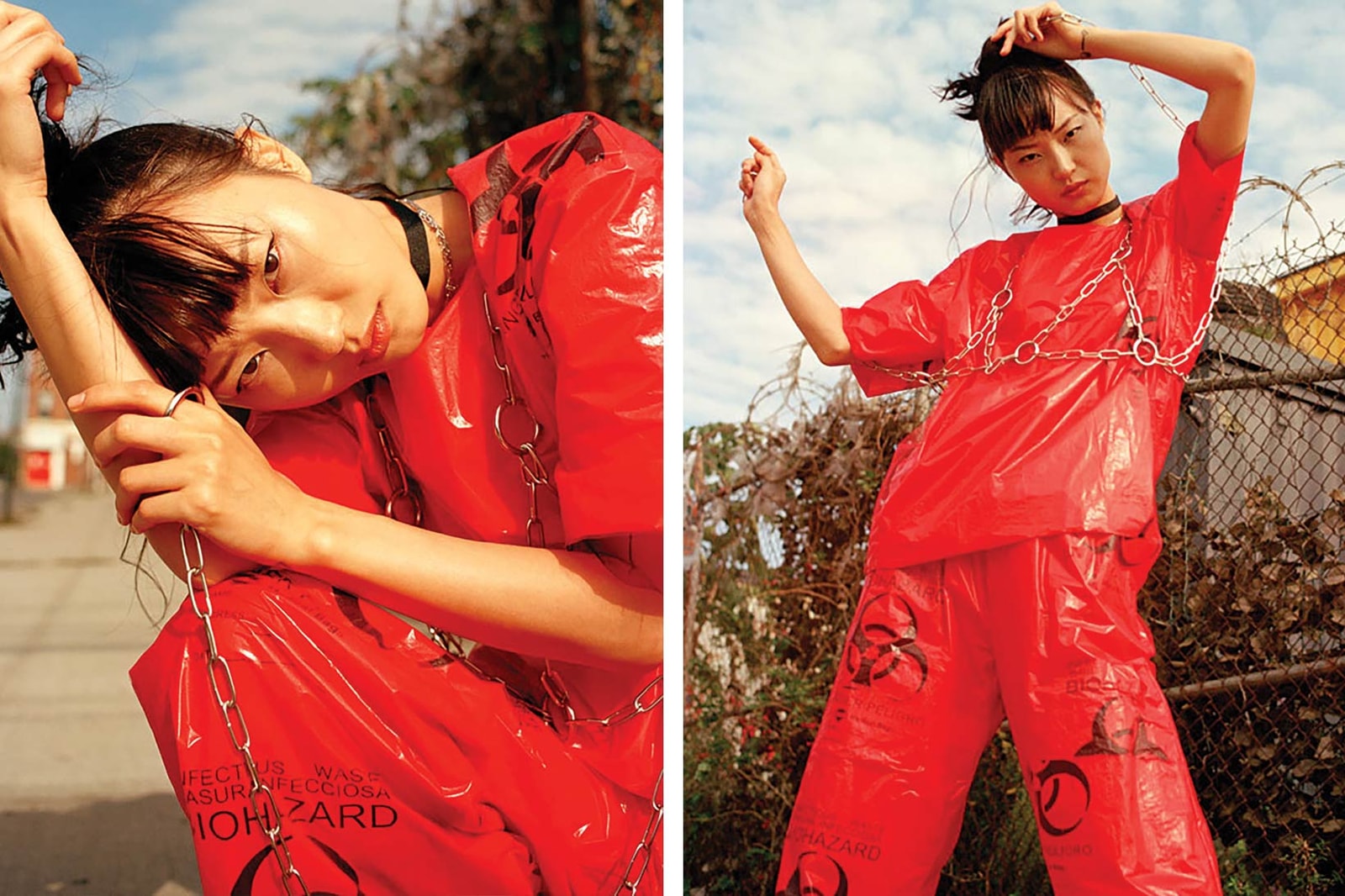 2 of 2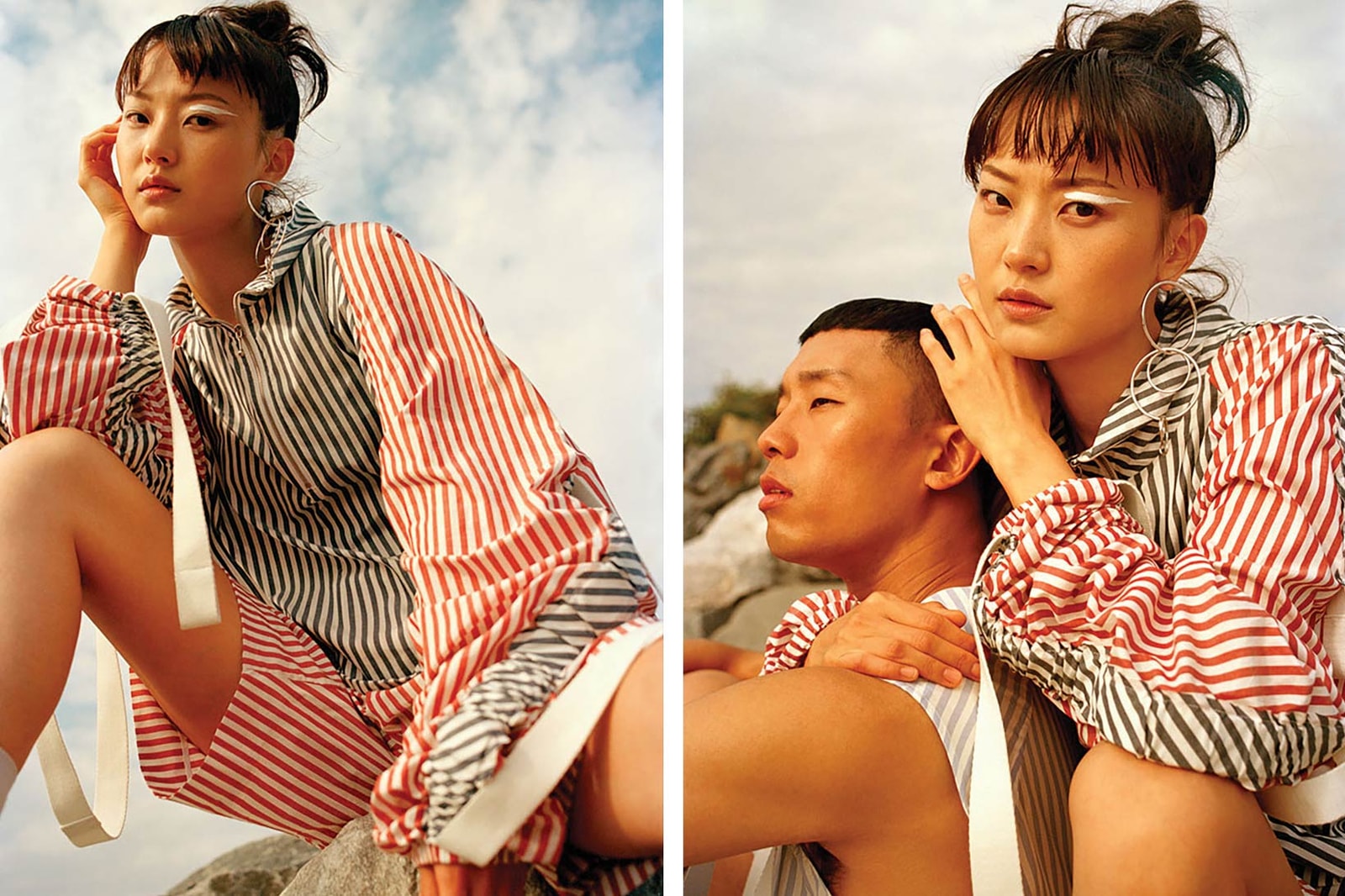 What can we expect in Issue 003?
KT: We dive deeper into looking at Chinatown, not only in Manhattan but also the West Coast, celebrating "Asian glow," discussing the Asian American Identity and so much more.
VH: We never really focus on a set theme each issue – it's just whatever is reflective of Asian culture that particular year and what we see, feel and are passionate about in the moment. This issue, a lot of our contributors and featured personalities ended up focusing on identity. It's a consistent thread that weaves in and out of each story.
What inspired the stories told in Issue 003?
KT: The stories we tell each issue come to us organically, whether pitched to us, a response to the current cultural climate or an evolution of a story we began to talk about in previous issues.
Allyson Toy's "China's Next Great Export" saw her document her trip to China with rapper Bohan Phoenix. Is expanding into contemporary Asian culture in Asia something that's coming too?
KT: We started Banana with the intention to tell stories across the globe. The East/West culture collide is something that happens in both hemispheres and as our community expands, we hope to tell more and more global stories.
VH: It's definitely something on our radar. It's so easy for Asians in every corner of the world to connect with one another because of social media – we all influence one another on a bigger scale than we know and we hope Banana can be the platform to discover that global connectivity.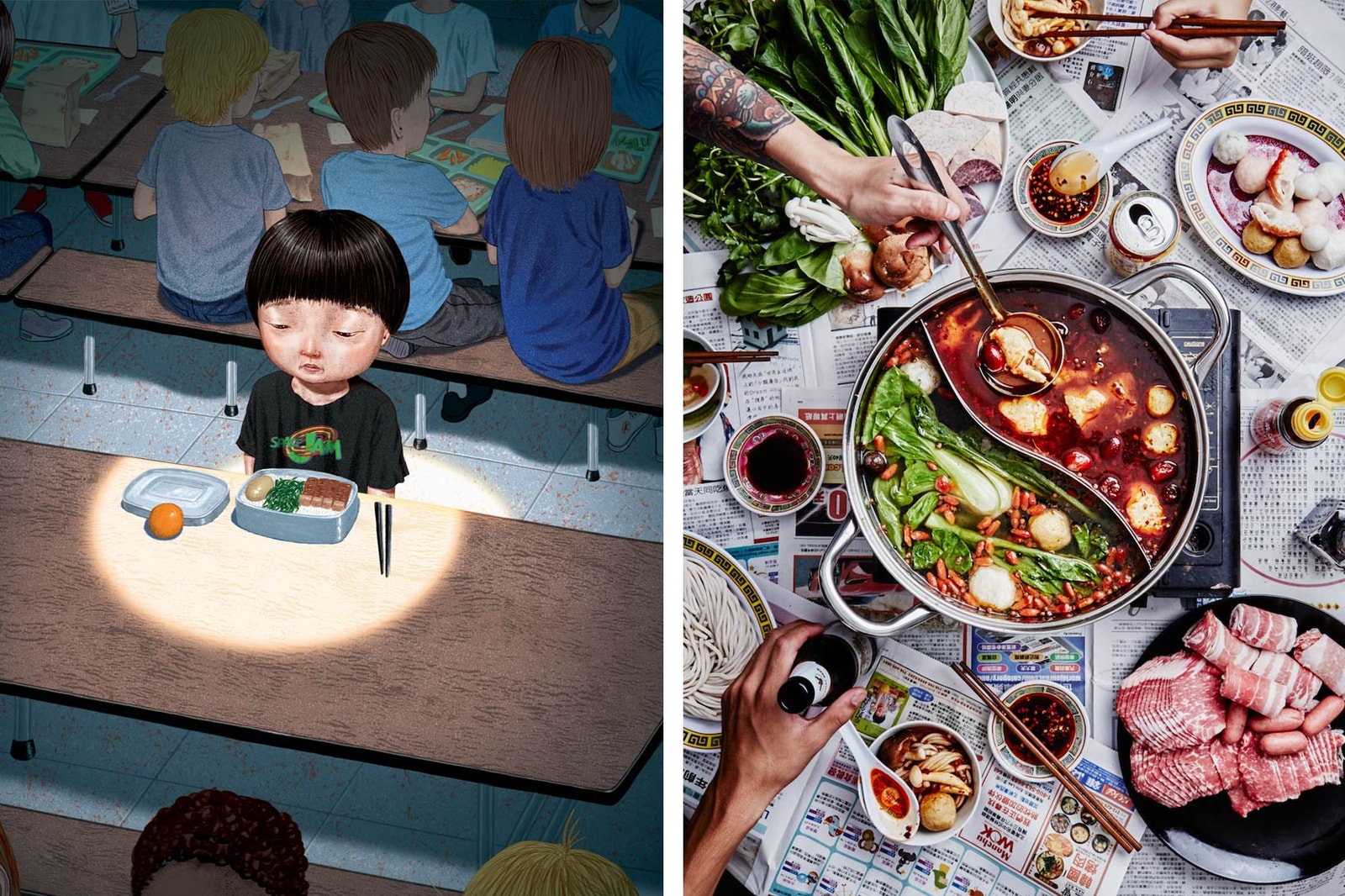 You said that growing up "there was never a reason to talk about being Asian." Why is it more important than ever to open up this conversation?
KT: We used to be so underrepresented, and we still are. But, it's getting "better." If we continue to remain a collectively silent community, we will continue to be excluded from the conversation. It's our time.
VH: It's got a lot to do with our culture as a whole and how Asians were brought up in their households. I was brought up in a traditional Chinese family, taught to keep silent and mind my own business – not because we don't have opinions of our own, but because we don't want to cause trouble and tamper with our own success. It has a lot to do with how our parents were raised too. I think this way of thinking is so dated especially in today's landscape. It's important for us as a collective race to start speaking up, start being proud of our strides and place in the world and help one another achieve success together.
What is something you learned about your own heritage — but never expected — through Banana?
KT: All the similarities between Asian experiences across the globe. We've gotten a lot of emails from Australia-based Asians who have shared their stories with us, and really relate to the magazine.
VH: I wrote a piece for Issue 003 on "Asian glow" and did a ton of research on where that may have stemmed from. I had no idea that it originated as early as the Han Dynasty and had to do with rice cultivation then.
1 of 2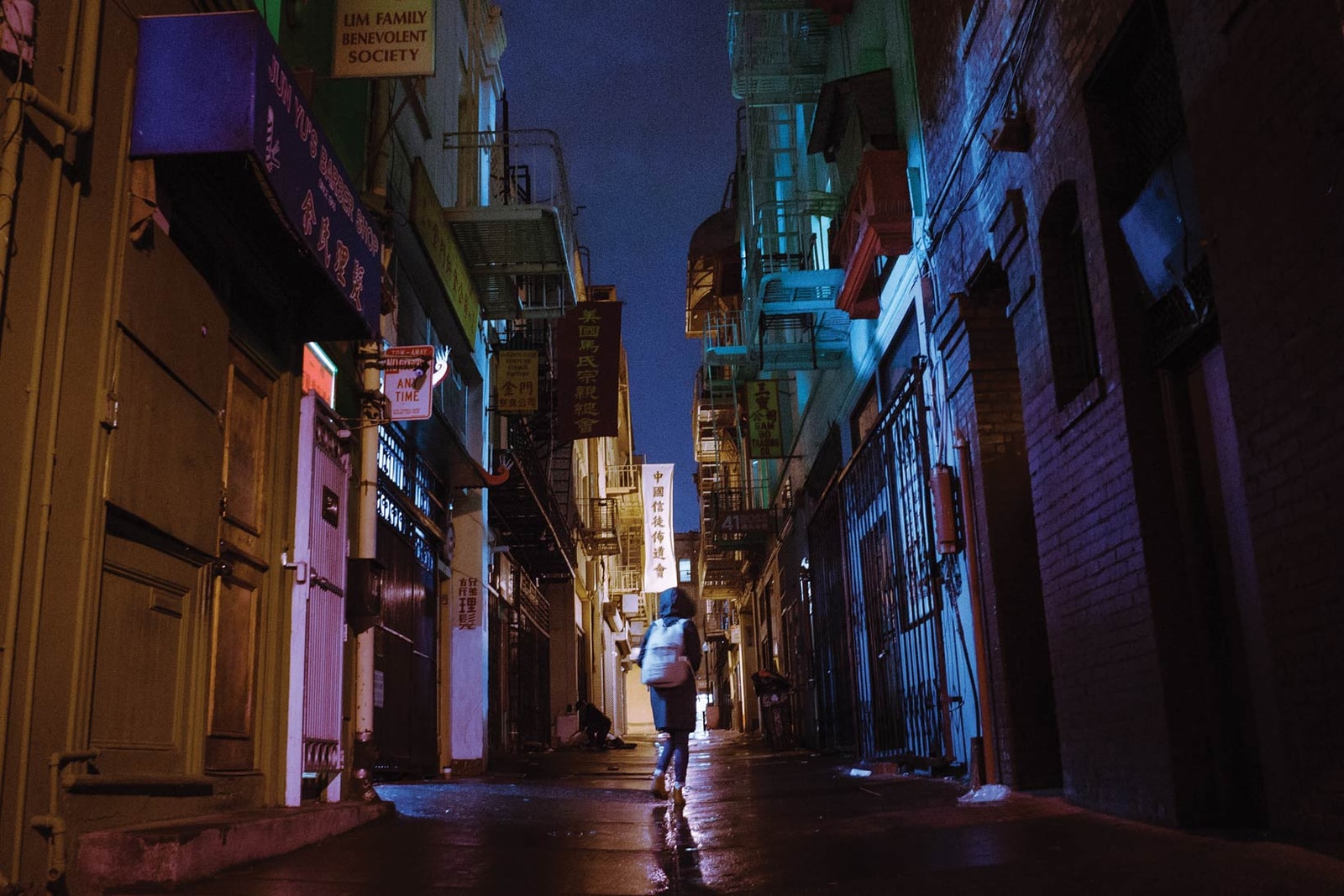 2 of 2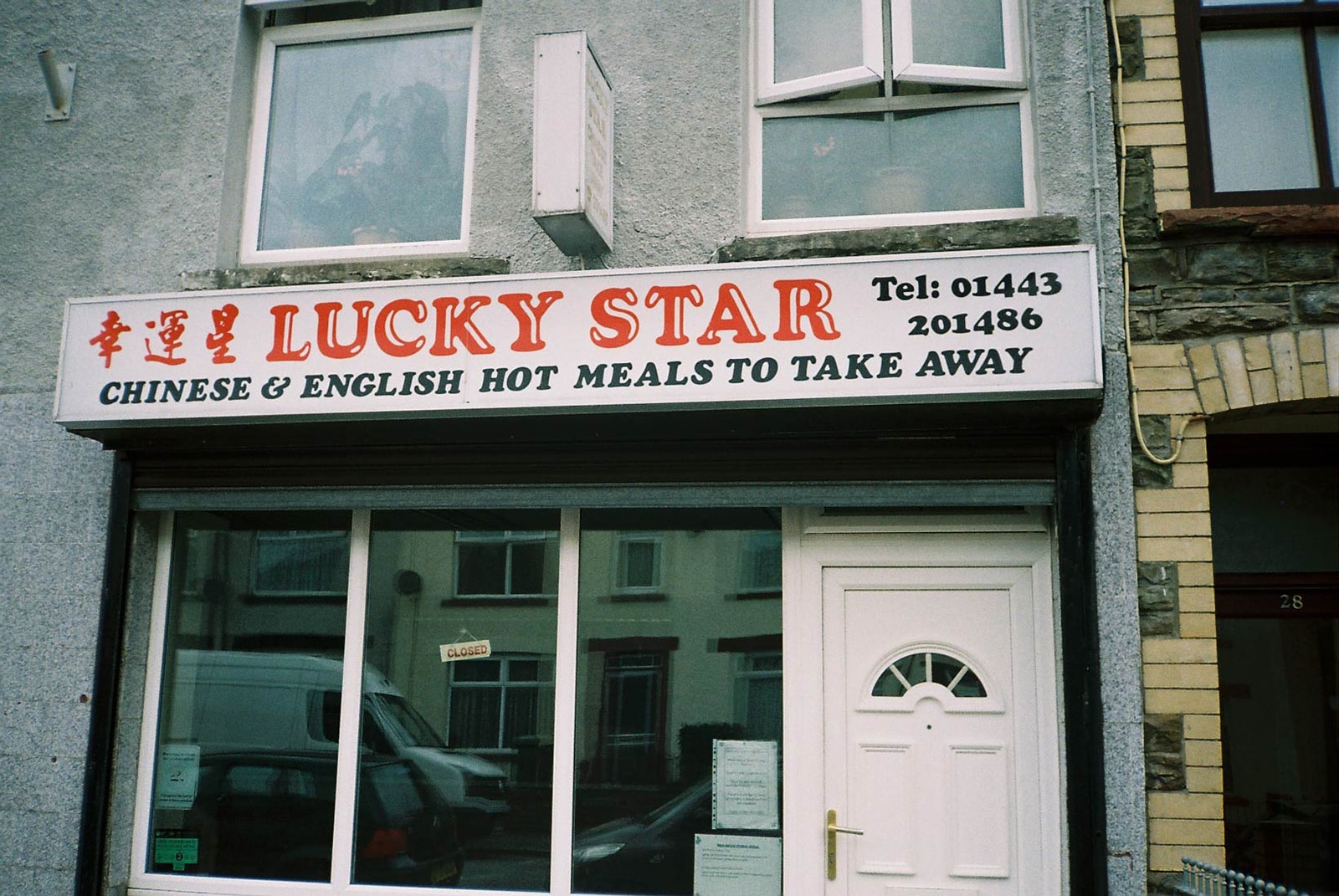 Who is the current Banana reader? In turn, who do you hope Banana will one day touch?
KT: It's hard to really pin down, but overall it seems to be creative-minded Asians, mostly in metropolitan cities.
VH: Right now we're pretty limited to where we can ship to internationally so we hope to get our operations to the point where we can reach Asians on a more global scale.
Us BAEs approve the "BAESIAN" keychain. Is there more merch coming?
KT: YES. We'll be selling some really cool shit at our launch pop-up event at Canal Street Market (see below) this weekend: April 29 to 30! Come through!
VH: Baesian nameplates!!!
Any hints you can give about Issue 004?
KT: Nothing is set in stone. We're always looking for new contributors, so hit us up if you have some stories you want to tell!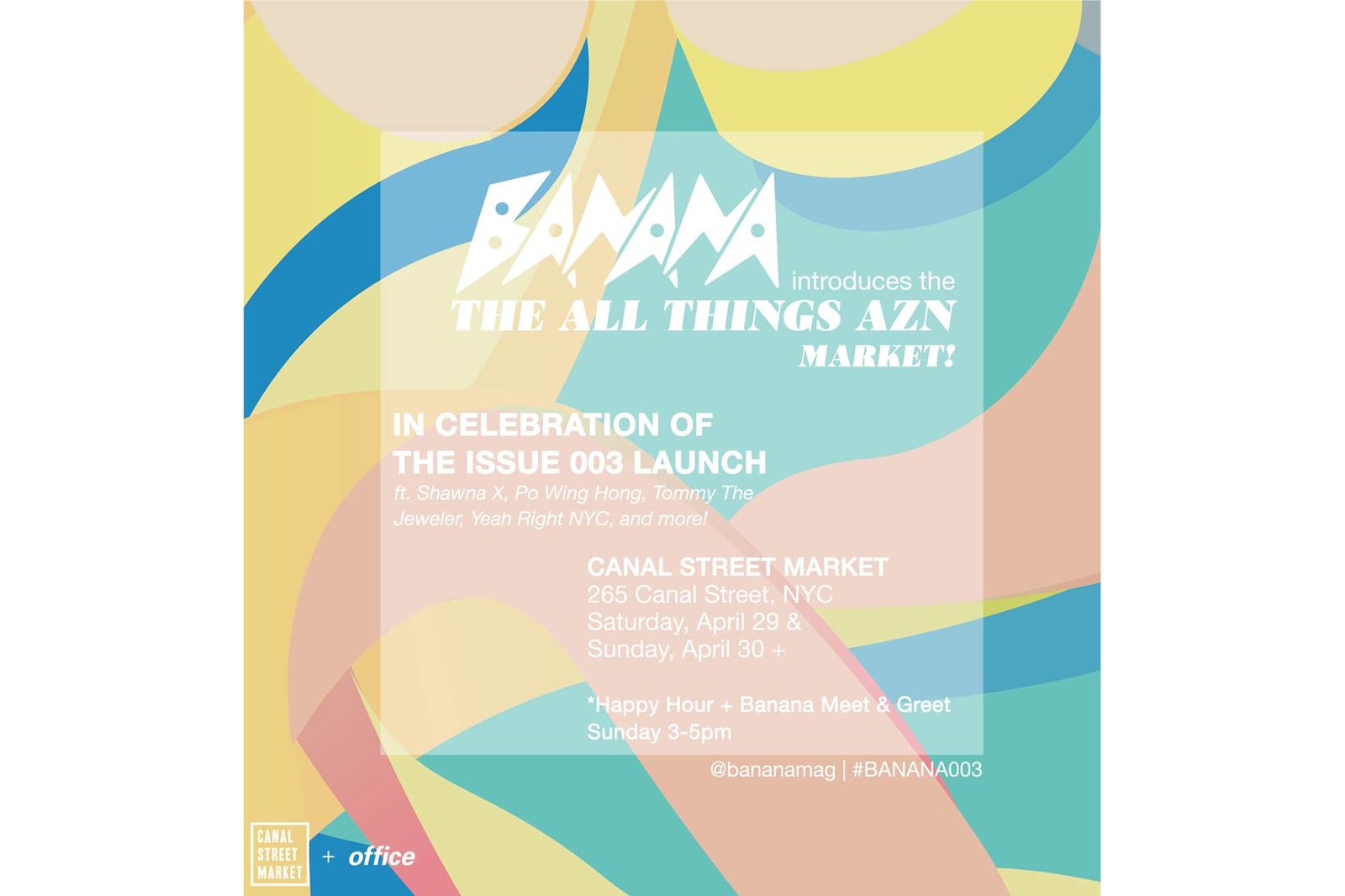 Image Credit

Banana Magazine
Share this article