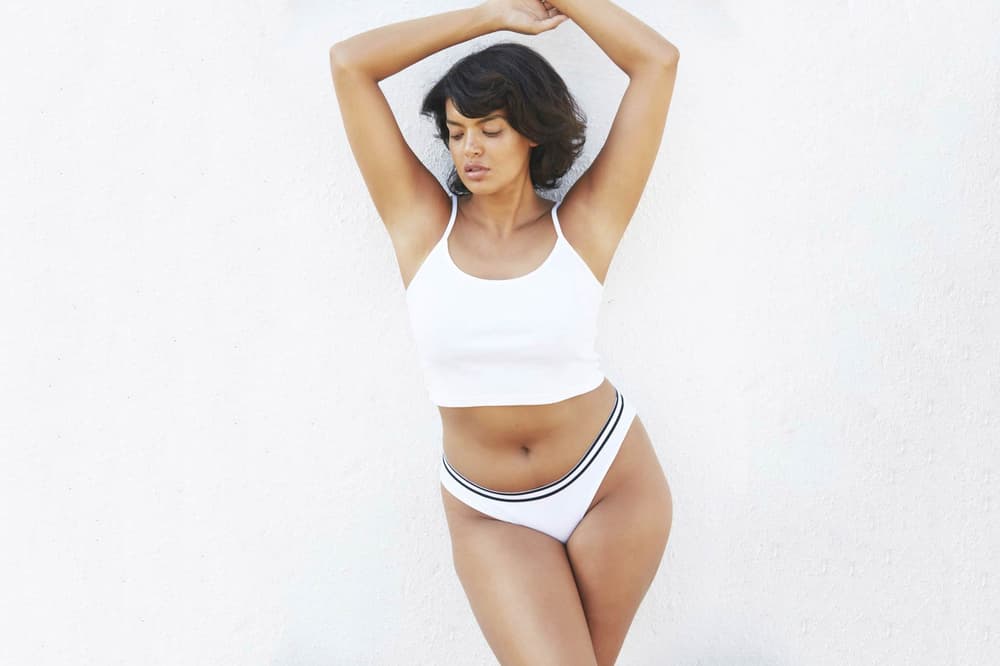 Health
What Is #BoPo and How It Taught Women to Love Themselves
Curvy models and Instagram body warriors get real about body positivity.
What Is #BoPo and How It Taught Women to Love Themselves
Curvy models and Instagram body warriors get real about body positivity.
Search #bopo on Instagram and a progressive collage preaching self-acceptance and love appears like magic. A brave and brilliant body positive movement conceived by strong women in appreciation of the diverse beauty of the female form, BoPo – or body positivity – celebrates the enduring brilliance of the human body. Themed by quotes and 100-percent honest selfies – highlighting stretch marks, loose skin and cellulite – pronouncing compassion and love for our beautiful bodies is now a global, social campaign.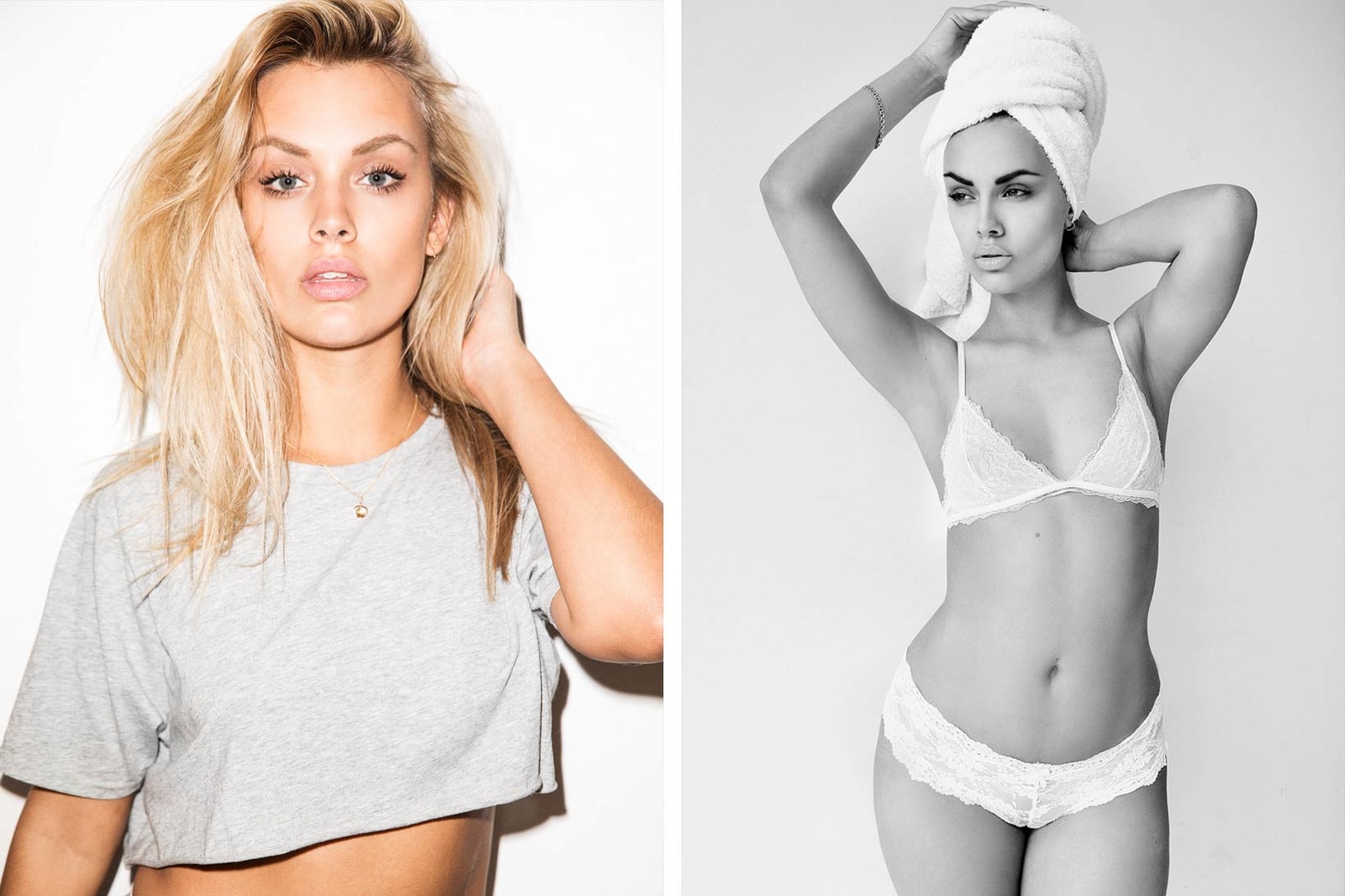 The BoPo community is conceived of hugely cathartic hashtags like #gainingweightiscool, #cellulitesaturday and #boycottthebefore. For example, #gainingweightiscool is a global phenomenon proving to be an incredible help to people recovering from anorexia, bulimia and binge eating disorders everywhere. Emerging last year and now leveling 37,000 posts, this hashtag reaffirms that good health means a balanced, plentiful nutrition and that adding pounds can have the potential to increase the quality of one's life.
Through BoPo, girls are no longer alone. #Boycottthebefore says no one need prove their worthiness through weight loss. #Cellulitesaturday does exactly what it says on the tin – women proudly document their cellulite because pitted skin is natural and not a thing of shame better suited to the shadows. As social media evolves into an increasingly powerful and influential beast, we as users must not become complicit.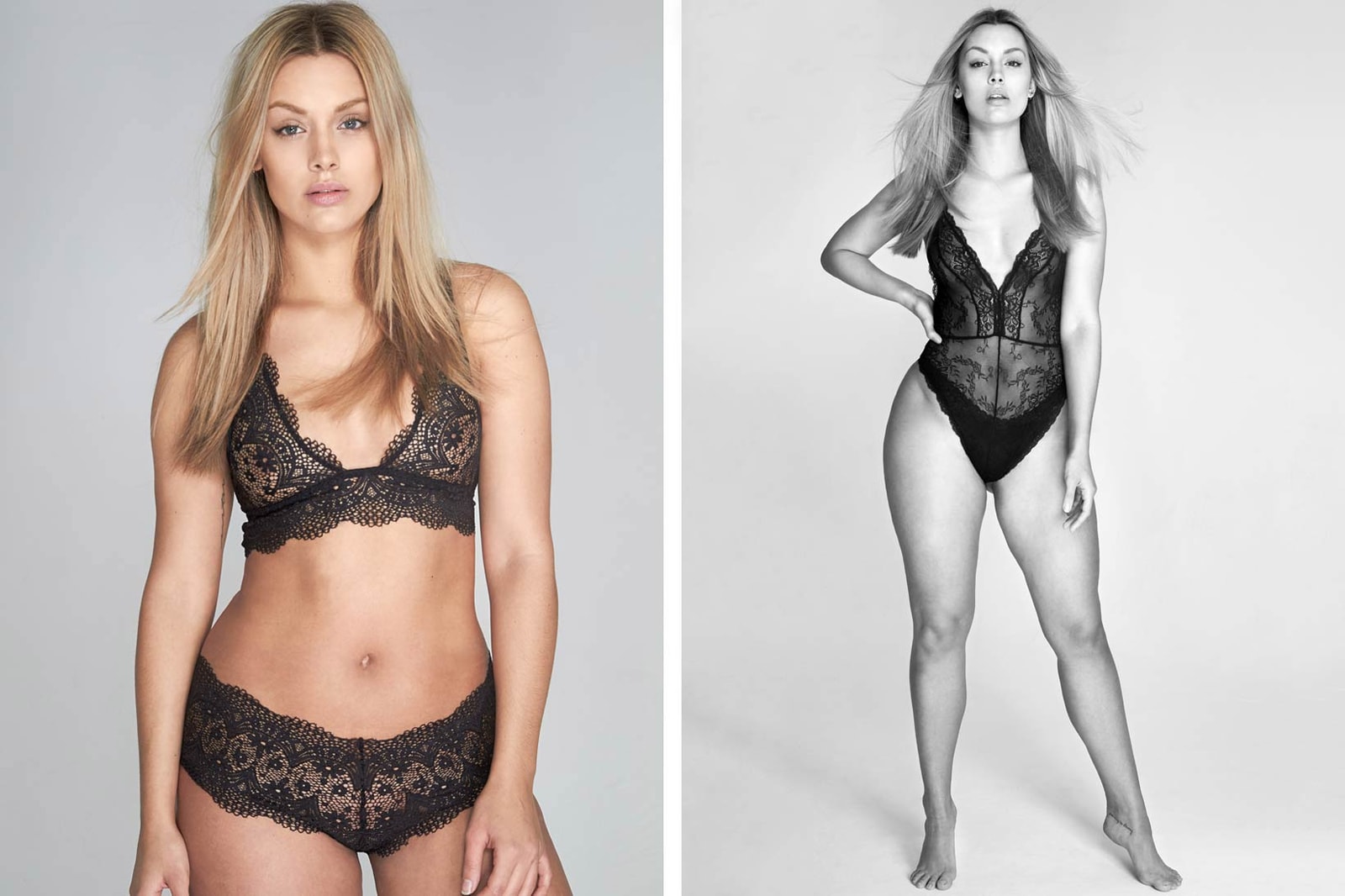 In truth however, a revolution is already in motion. This year alone, more "plus-sized" models strutted down international runways than ever representing the women who treasure their femininity, hips, ass and bounteous cup size. IMG, the same modeling agency which represents Kate Moss, Lara Stone and most Victoria's Secret models, now has a "Curve" category of girls who are busier with bookings than they have ever been.
IMG Curve model Anna Maria explained why it's so important that she is celebrated as a role model by the next generation:
"I want people to realize that a model doesn't have better self-esteem and that we have stretch marks and other problems too. I want everyone to know that you should only work to be the best version of yourself, not someone else, because they are not you. I only follow girls on Instagram who are motivating for me. A lot of girls with a booty actually, maybe because I can relate to them better."
Her fellow Curve model Saffi Karina agreed:
"I feel so empowered to be accepted for who I am naturally. Before l was signed to Curve, I had struggled with being told I was too 'hippy' or 'booby' and not able to fit into sample sizes. Designers are becoming well aware of the need to portray the diverse society we live in and representative of the consumer. Curvy women love high fashion too! Studies have shown that the average-sized woman in America and Europe is a 14 to 16, so it's imperative that fashion and media are reflective of this demographic."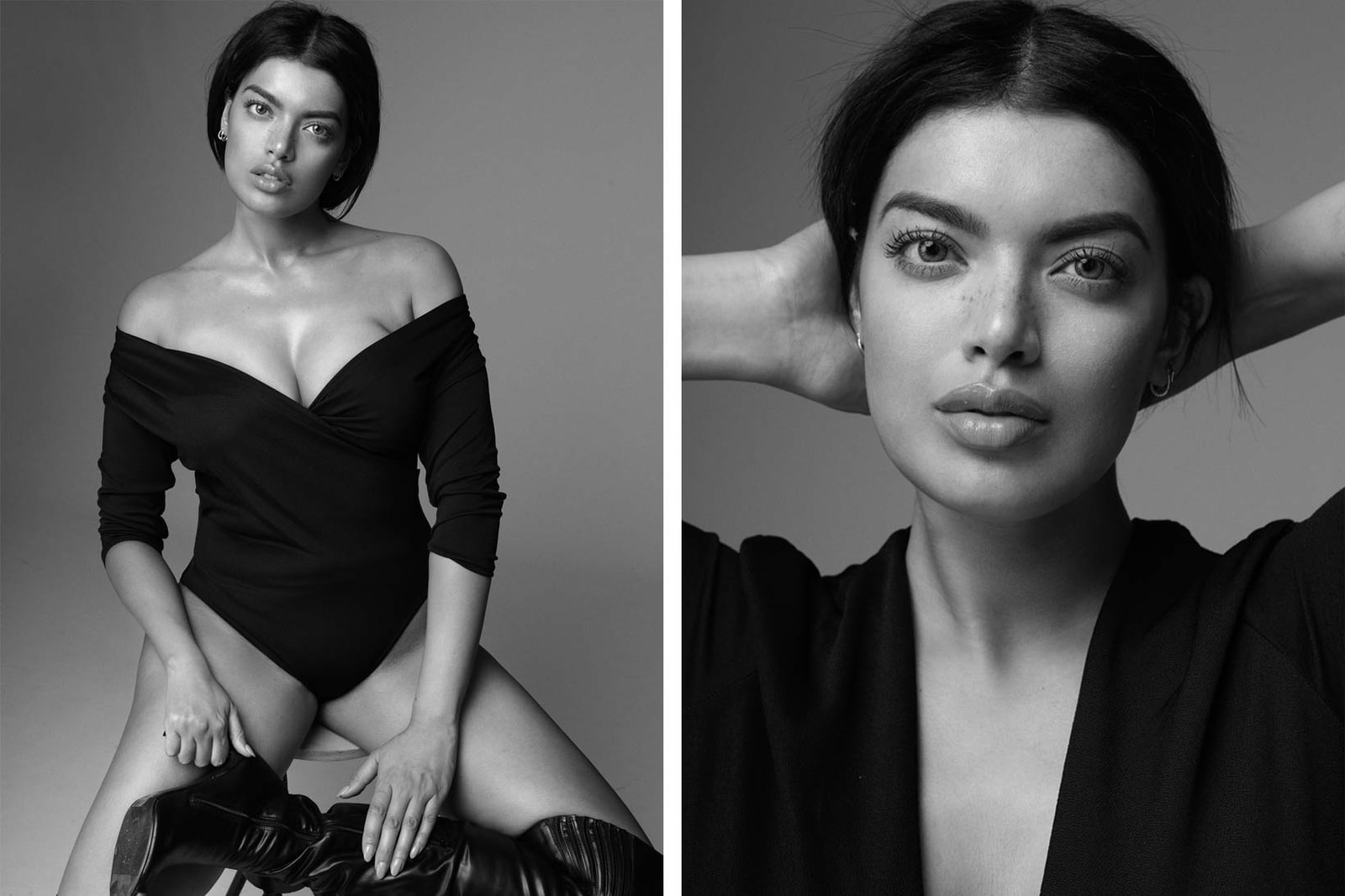 There are also spokeswomen on Instagram who have made it their mission to beautifully document themselves as they are – bloated, scarred and strong. They are the self-appointed body warriors who are educating.
21-year-old warrior Connie is author of the blog and account @My_Life_Without_Ana. Learning to live as peacefully as possible alongside the ever-presence of anorexia, Connie illustrates the reality of how dark, painful and hard the fight for recovery can be. But it's also a story about how forgiving and clever the anatomy of our bodies really are, regardless of shape or texture.
"BoPo warriors made me realize that it was possible to love yourself after an eating disorder. They gave me hope. So when I'm feeling down, I go to their accounts and remember why I started my own. I really want to help people who are feeling isolated and who do not know how to 'fit in.' I want people to know that, no matter their struggles, they will always be welcome on my page. I knew that to recover from my eating disorder, I had to accept myself for who I was and not who I thought I should be."
Connie poses smiling, baring her greatest insecurities to the lens, narrating what she dislikes about herself and how she is learning to embrace the parts which she nearly died hating.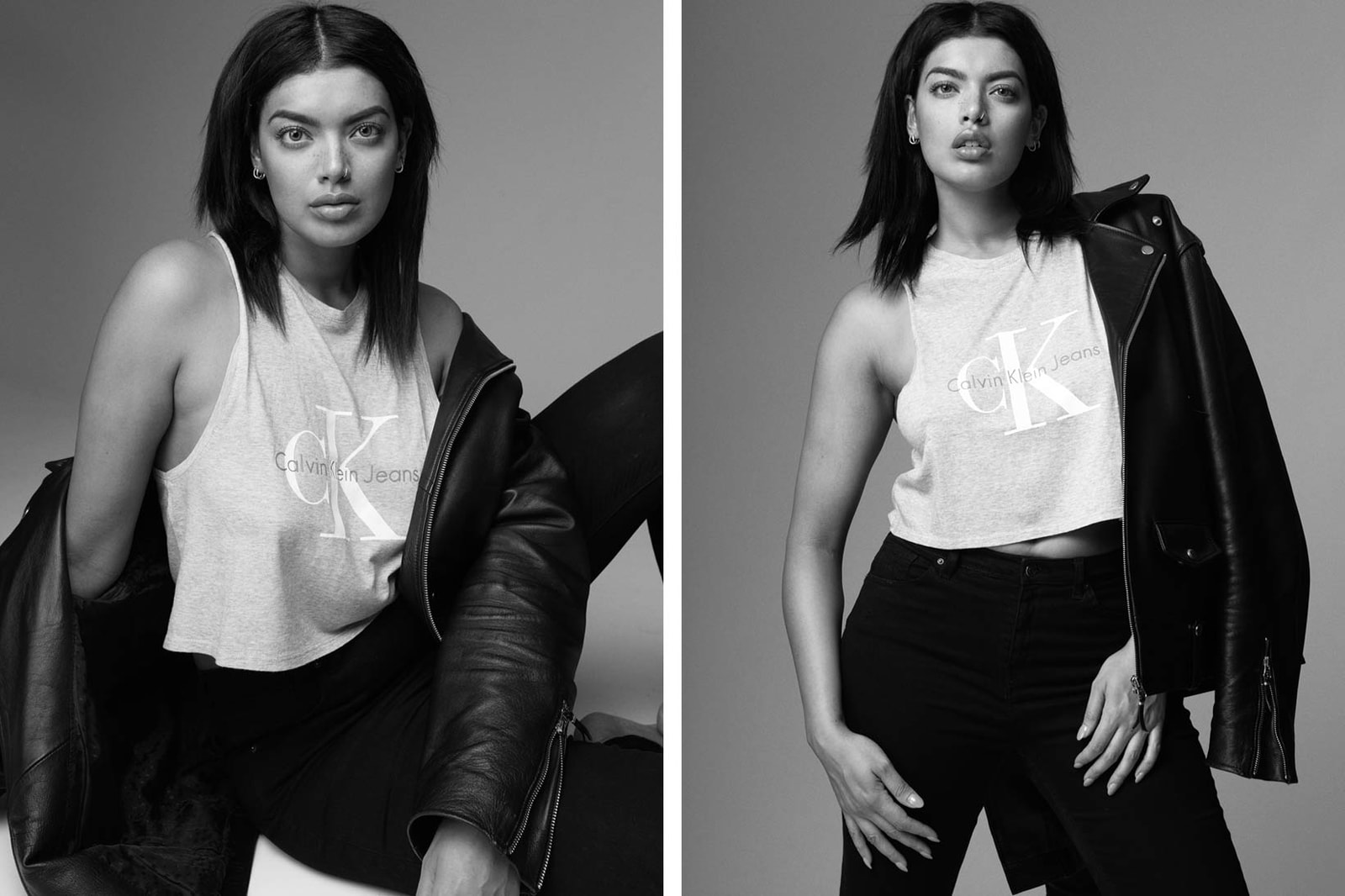 Her friend Danielle or @chooselifewarrior films herself dancing around her room in underwear, showcasing her curves with energy and no apology. Danielle just wants to be real, to help other people in the way she has been helped by the BoPo movement. She comments:
"I started my Instagram in 2013 mainly posting eating disorder recovery quotes not long after I found body positivity. The main aims of my work are to dismantle diet culture and end stigmas around mental illness, fat and eating disorders. I hope to show others they are not alone and that they can find a happy life regardless of what their bodies look like. The turning point for what helped me learn to love my body came from therapy, therapy, therapy and knowing I did not want to continue living miserably and thinking about ending my life."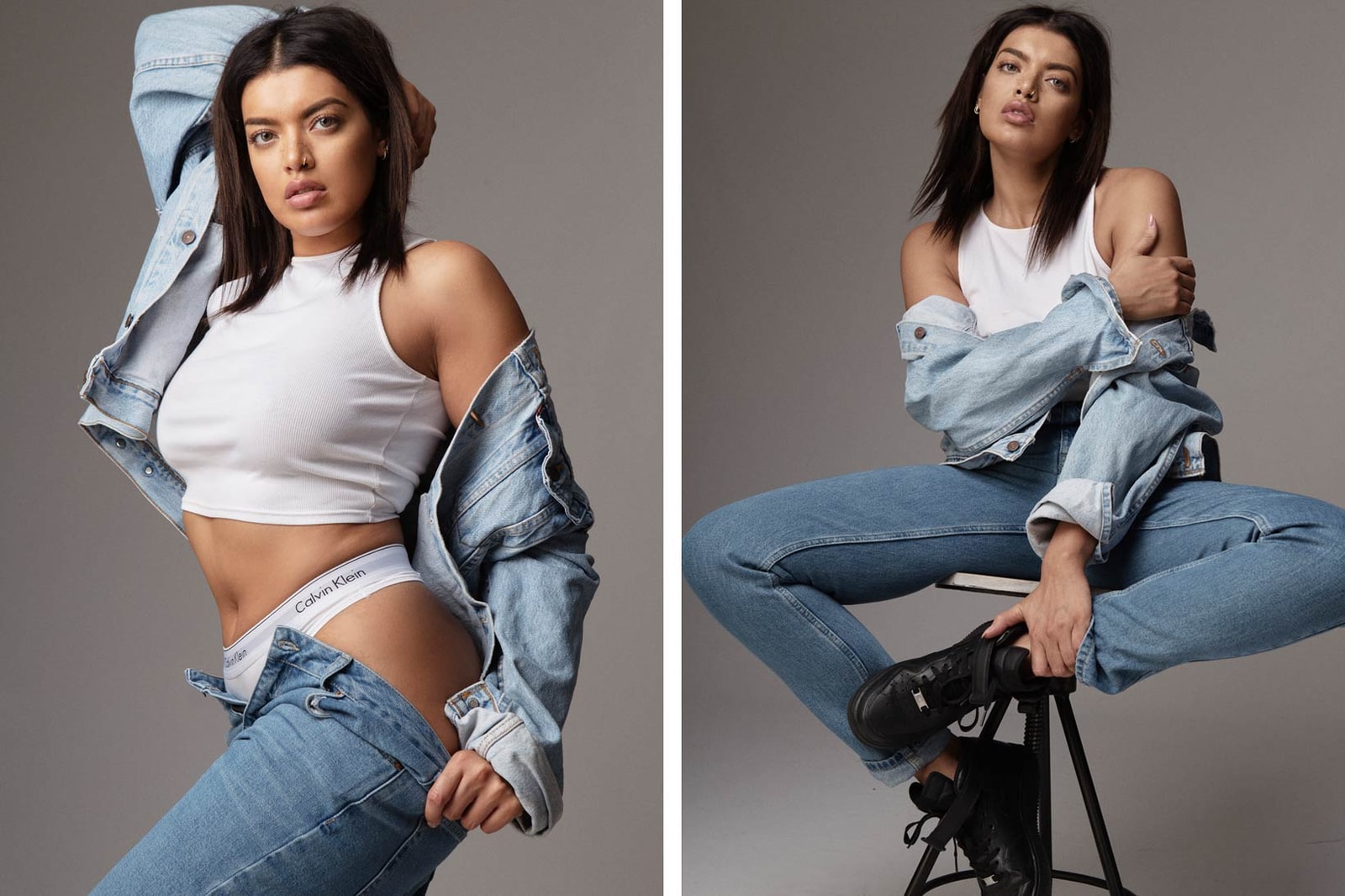 Therapist and yoga teacher Colie, under handle @chrysecolla_yoga, is a professional advocate of self love and her work prioritizes self-acceptance, facilitated through physical and emotional integration.
"I believe that young women and men being exposed to images of real and unedited bodies sends a powerful message that we are lovable, worthy and enough in our natural state. Body positivity is having such a big impact at this point in time because of the women who started the underground Instagram movement years ago, and have put their time, sweat and tears into paving the way for more people to join."
People like Danielle, Christine at @thechirstinecho and Melly at @yourstruelymelly are some of the founding mothers of this movement. They've fought hard, endured hate and stood up to the worst that fat-phobic culture has to offer on the internet and forged ahead regardless so that this community could grow into what it is today.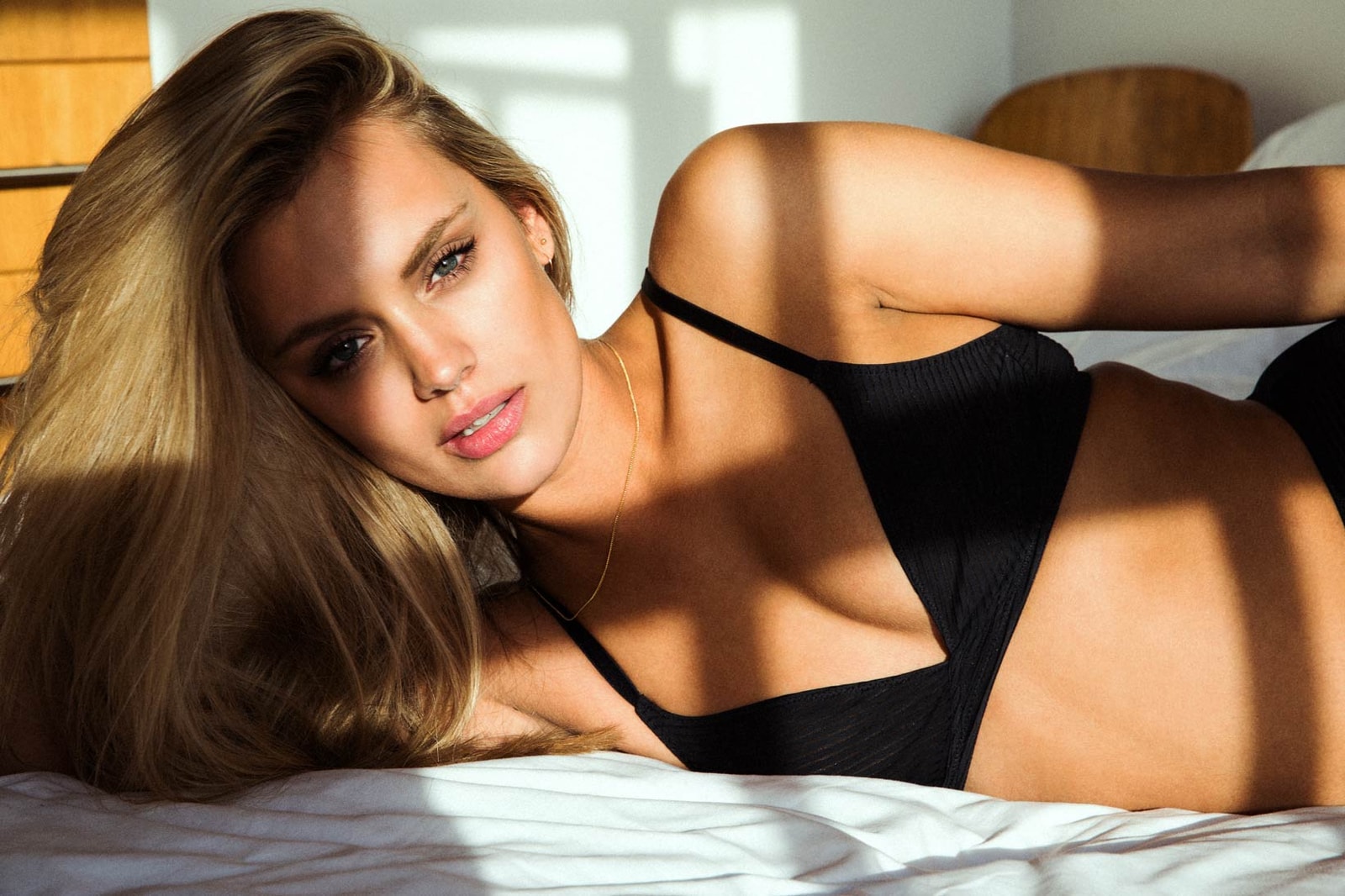 Kate Kerr, London's most reputable facialist based at The Mondrian's deluxe spa, gave her take on how social media skews beauty standards:
"I feel like the younger generation has unrealistic expectations of skin clarity due to social media and selfies. They are striving for unrealistic perfection. It is rare to find skin without a blemish, scar or pigmentation. Filters and photoshopping have given us this false sense of reality. Beauty isn't about perfection – it's about health, wellness, glowing and looking fresh."
As a society we need BoPo right now. Spreading the positive and universal language of diversity far and wide is taking center stage. Treat your foundations with kindness and nourish yourself with love. This is the new age of #bodyrevolution.
Image Credit

Img Models
Editor

Lily Chen
Share this article