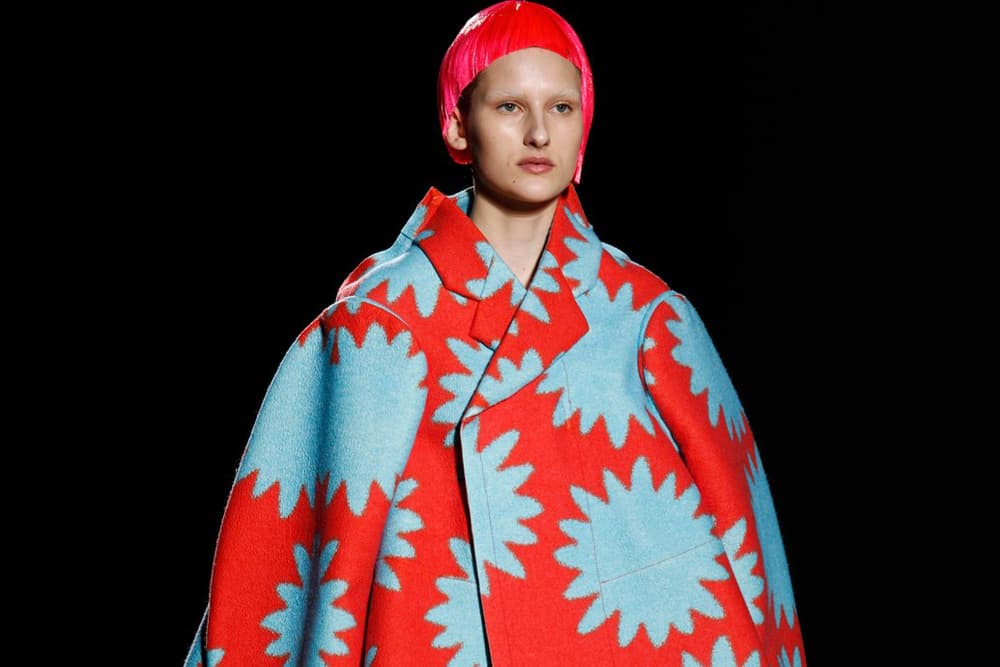 Fashion
CdG 101: Everything You Need to Know About Rei Kawakubo's Brand Before the 2017 Met Gala
Learn your ABCs, fashion lovers.
CdG 101: Everything You Need to Know About Rei Kawakubo's Brand Before the 2017 Met Gala
Learn your ABCs, fashion lovers.
The first Monday of May is fast approaching, meaning that the 2017 Met Gala is just around the corner. And in case you don't know already, the theme of this year's exhibit will be Rei Kawakubo and COMME des GARÇONS. Ahead of fashion's biggest soirée of the year, we now take a microscopic look at the career of the renowned Japanese designer as well as the history of her brand.
By way of a previous issue of 032c released back in 2010, fashion addicts can now learn more about COMME des GARÇONS via a meticulously compiled list, detailing all of the brand's keywords from A to Z. From the successful launch of Kawakubo's retail store Dover Street Market, to her former relationship with fellow designer Yohji Yamamoto, learn all your ABCs by reading an exerpt below and by checking out the full feature.
A for Aoyama
The Tokyo neighborhood is the origin and continued nucleus of the COMME des GARÇONS universe, where the label's first store opened in 1976, and home to this date of its offices, studios and mother flagship.

B for Basquiat, Jean-Michel
Jean-Michel Basquiat, model, on the COMME des GARÇONS runway; Paris, Spring-Summer 1987.

C for Color
In Japan, Kawakubo's early followers, dressed in head-to-toe BLACK, were popularly known as "the crows."
Photographer

Gianni Pucci/Gorunway.com
Share this article