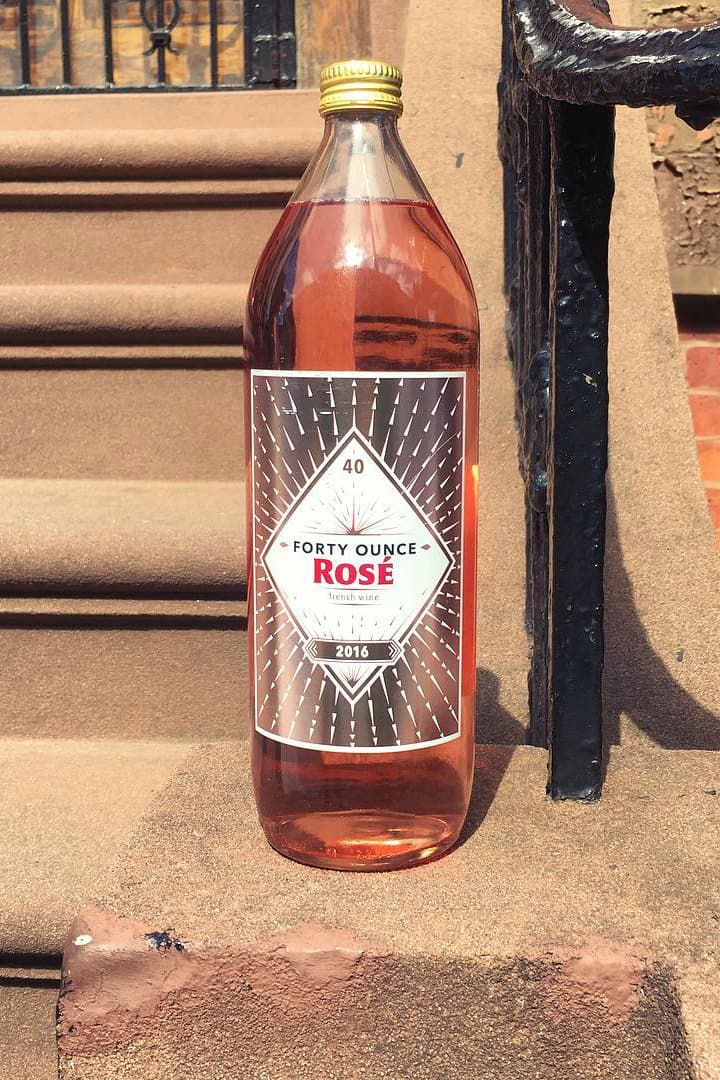 So, You Can Now Buy 40s of Rosé
Seriously.
The rosé obsession has been real. Remember that 12,000-person waitlist for those wine-infused gummy bears? Just when we thought the craze hit peak comes the next big rosé thing — 40-ounces big, to be exact.
Yes, 40s, historically known to be cheap malt liquor beer, of rosé are officially real and making us wonder whether it's possible to have too much of a good thing. Created by Patrick Cappiello and produced by French winemaker Julien Braud in the Loire Valley, the bottles are sold at $16 USD. That's about the same price for a standard-sized, 25-ounce bottle of rosé, so admittedly it's a lot more wine for your wallet.
Forty Ounce Rosé is currently only available in California, Colorado, New Jersey, New York and Pennsylvania but because only 1,200 cases from the 2016 vintage were made, they "probably won't last long," says Cappiello.
Source
Image Credit

@yeswayrose
---
Share this article