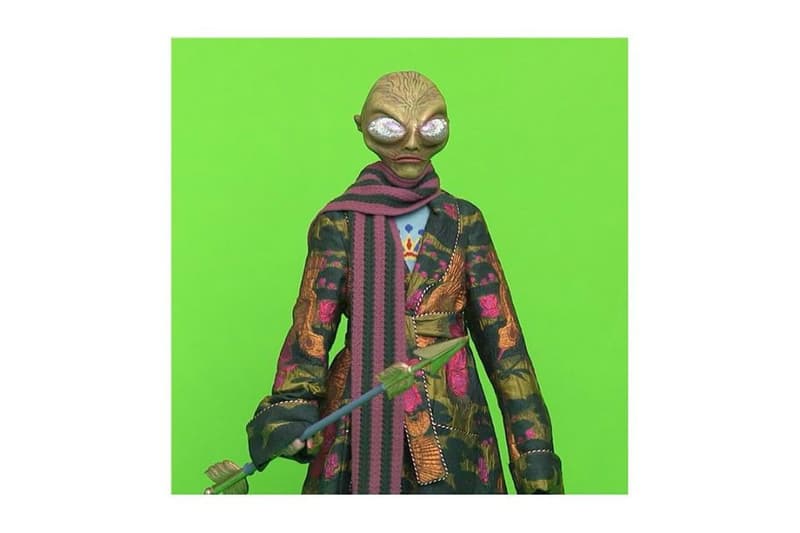 Fashion
Gucci Casts Aliens for Its Otherworldly 2017 Fall/Winter Campaign
And Alessandro Michele responds to plagiarism allegations.
Gucci Casts Aliens for Its Otherworldly 2017 Fall/Winter Campaign
And Alessandro Michele responds to plagiarism allegations.
Alessandro Michele is spacing out. For 2017 fall/winter, Gucci's creative director is rolling out the "Gucci and Beyond" campaign with a diverse cast of models of the extraterrestrial sort. The brand shared a series of audition videos starring seven different intergalactic species from a two-year-old robot from a factory planet to 7000-year-old Xeod – planet unknown. Each one is poised in front of a green of a green screen attempting to deliver lines while dressed in ornate Gucci wares — and let's just say acting is rather otherworldly.
It's an out-of-the-world take from the fashion house beneath Michele who continues to impress with his creativity, but the campaign was not completely celebrated all around with claims of plagiarism being made. Central Saint Martins student Pierre-Louis Auvray claimed the idea was originally his. "Young creatives struggle enough without big companies shamelessly stealing from them," Auvray expressed on Instagram. To which Michele responded:
"It's not true, it's something that makes me feel really sad. People build a story around nothing."
See the campaign in question below, and read more about what Michele says about the allegations and his actual inspiration at Business of Fashion.
Share this article