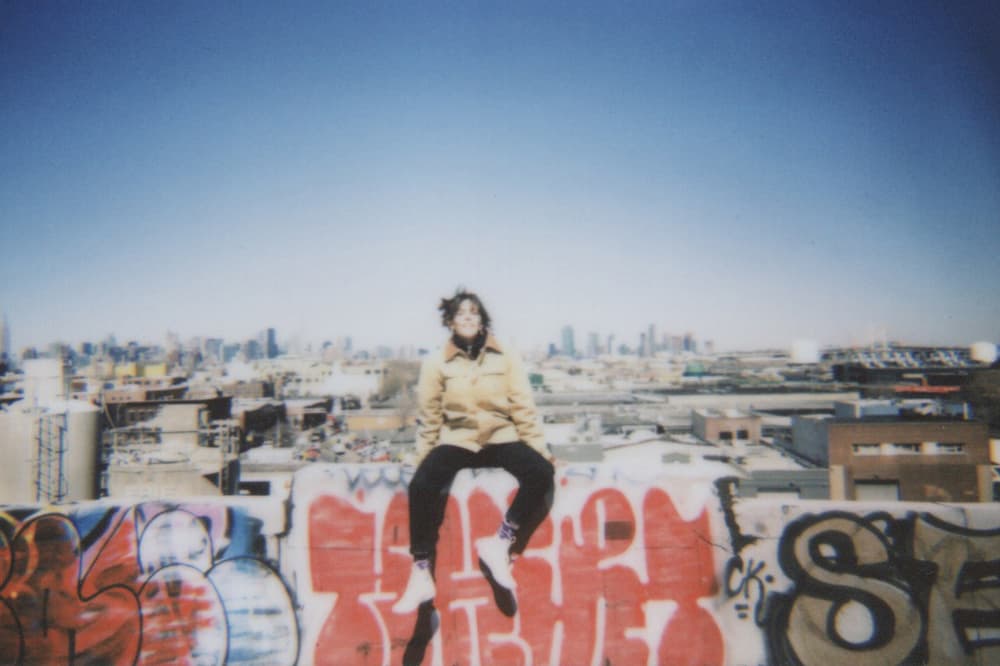 1 of 3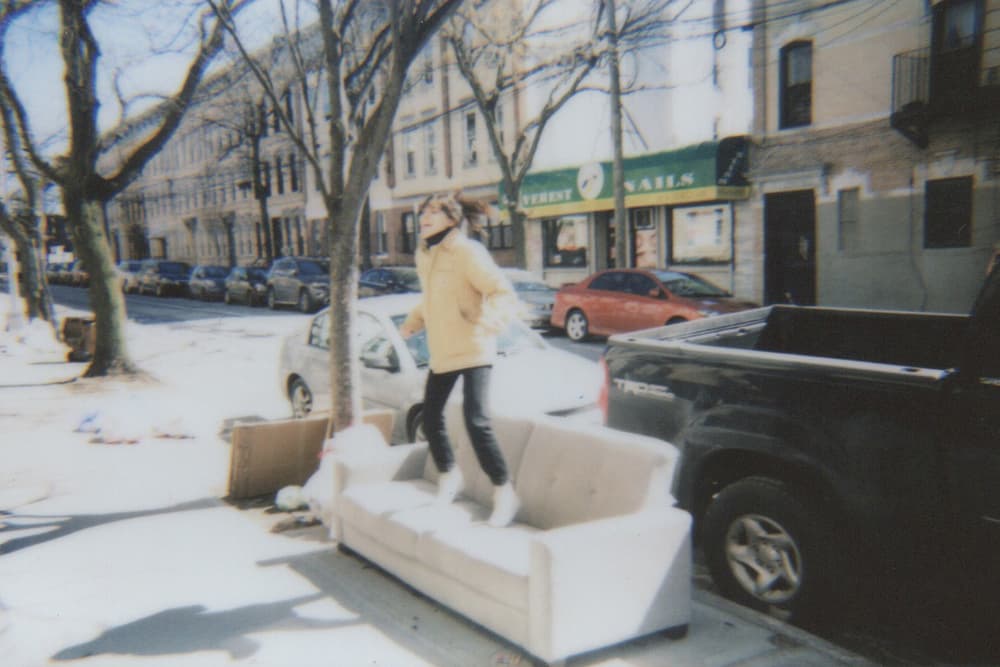 2 of 3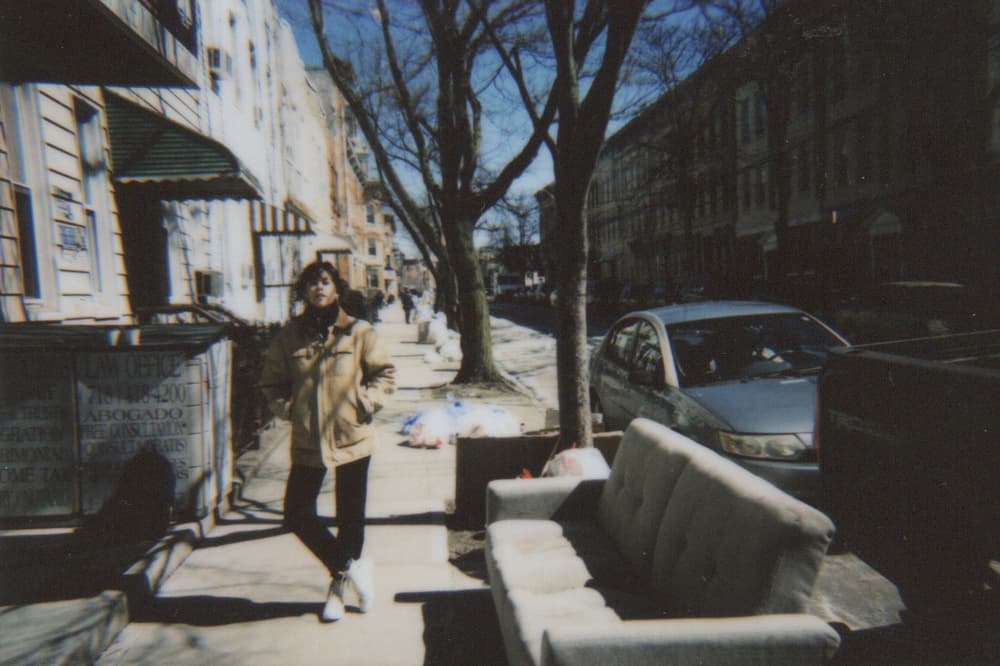 3 of 3
Culture
HYPEBAE 7 of 2017: Asha Efia
We kick off our new series that spotlights inspiring female creatives to keep your eye on this year.
HYPEBAE 7 of 2017: Asha Efia
We kick off our new series that spotlights inspiring female creatives to keep your eye on this year.
Celebrating today's pioneering women in the creative field, we're happy to introduce HYPEBAE's "7 of 2017" – an ongoing series that will introduce inspiring females doing remarkable things. As we go behind the scenes into their daily lives, we delve deeper into their process of creation and let you know why these are the women you need to watch. Kicking off the series is Asha Efia, an NYC creative you should keep your eye on this year. You can catch her behind the camera shooting and directing, running her art collective CENO, or on tour with recording artist Lizzo. A true hustler and independent woman that is ACTUALLY doing the work, we spoke with Asha to learn more about her projects, how she feels about being a female entrepreneur in this day and age, and how she finds the energy and time to balance it all out.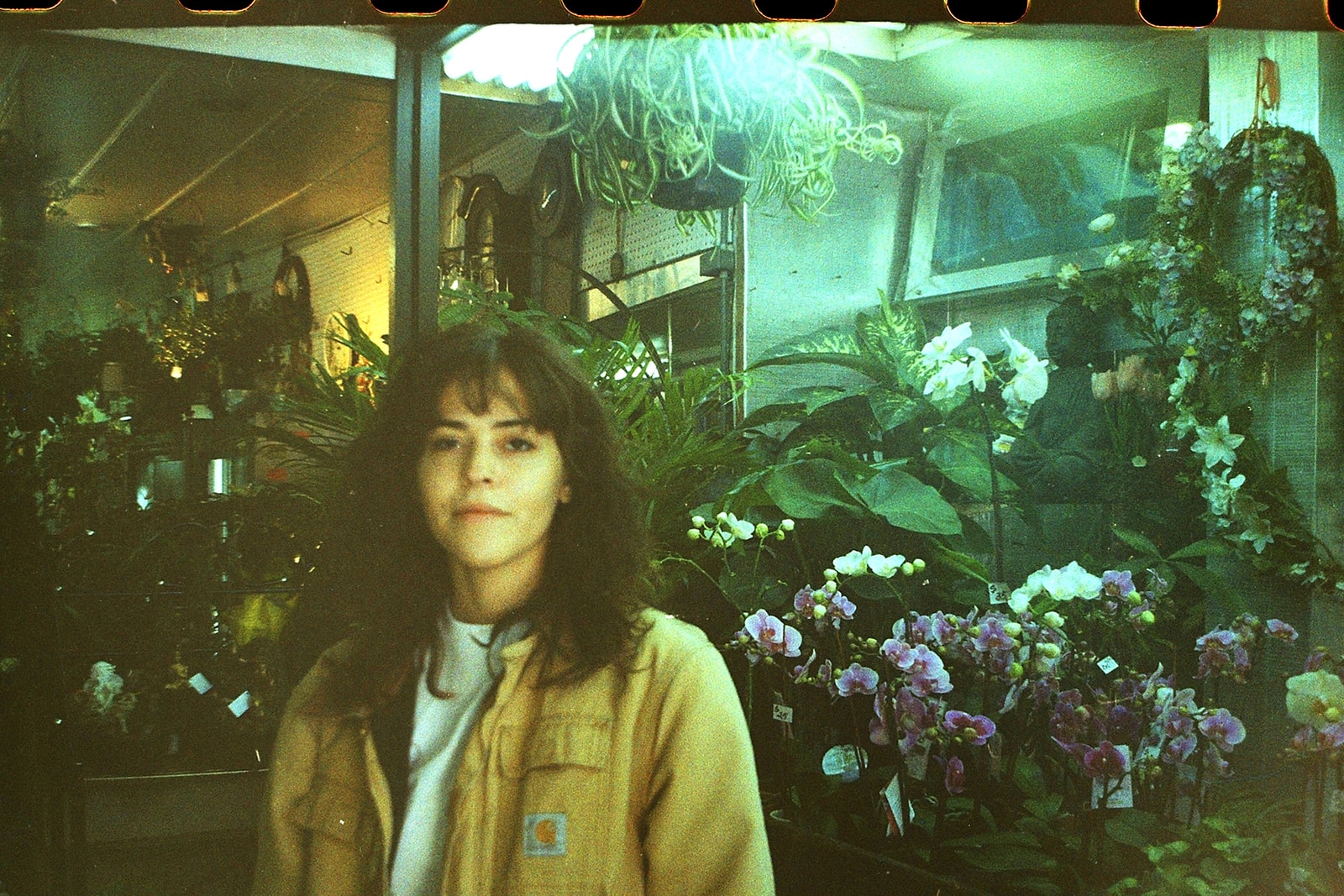 Asha Efia isn't a very common name that you hear. What is the meaning of your name, and what does it mean to you?
Asha means Hope in Indian. It is a pretty common name in the Middle East but it's common amongst older women. When I meet Indian people they are always shocked that I'm a young "white" girl. I was also told by an Uber driver once that it meant desire – I had never heard that one before. I'm not sure if he was just hitting on me or not but I fucked with it. Efia seems like it'd have some beautiful deep meaning but honestly it just means "born on Friday" lol. I was actually born on a Friday but I think my parents were going to rock with it either way.
My name Asha Efia means a lot to me at this point in my life. Growing up I thought my name was so weird. I hated my middle names. I actually have two: Asha Efia Akilah Maura. When that shit would get written out I was so embarrassed, or teachers would try to say it and butcher it and I would be so ashamed. I wanted a common name that you'd find on souvenirs or in songs. I would get so sad that my name was never in songs, so my dad would actually write me songs and play them on the guitar. I don't want my name in any songs these days haha. A couple years ago this boy wrote a song about me and straight up named it "Asha" and the chorus was something like "Ashaaaaa I want to kiss you in your hotel room." I hit him up and was like naw brooo. That song must be killed haha.
Ultimately, I've grown to love it. I love the fact that people know exactly who you're talking about when they say Asha. I love any way I get to be a lil' different.
I think being a woman automatically comes with a stigma and an expectation of how you're supposed to be and work.
Before NYC you had a very successful wedding photography business in Las Vegas, shooting musicians in Minneapolis. Can you tell us a bit more about where you've been and why NYC is now home?
Yeah man, it's been pretty wild. I was born in the Bronx and raised in Las Vegas. Vegas gave me a platform for a successful career really young and I'm super lucky. I'm also super lucky that I saw what it was and got the fuck out. I moved to Minnesota with an ex boyfriend, of course. Didn't have a single friend but I was down. Minneapolis honestly taught me so much about myself. I really found myself there because I felt so displaced. The friends that I made were really special to me because I didn't connect with anyone. That's where I met Lizzo, Quinn and Lauren. We just quickly started working together and we have been ever since.
I did really well in MPLS in one year and realized that the ceiling wasn't very high there and I was already close to hitting it. So I was out. I wanted to go somewhere more challenging. That's how I ended up in NY. I mean, I always knew I'd come back. It felt like home when I'd visit as a youngin. I have mad family out here. I must have like 600 Puerto Rican cousins and uncles that I'm always meeting. It's incredible. My whole family moved back. So now it just feels like I've always been here, like this has always been my home. But it is way harder, that's for sure. So I got what I wanted.
1 of 2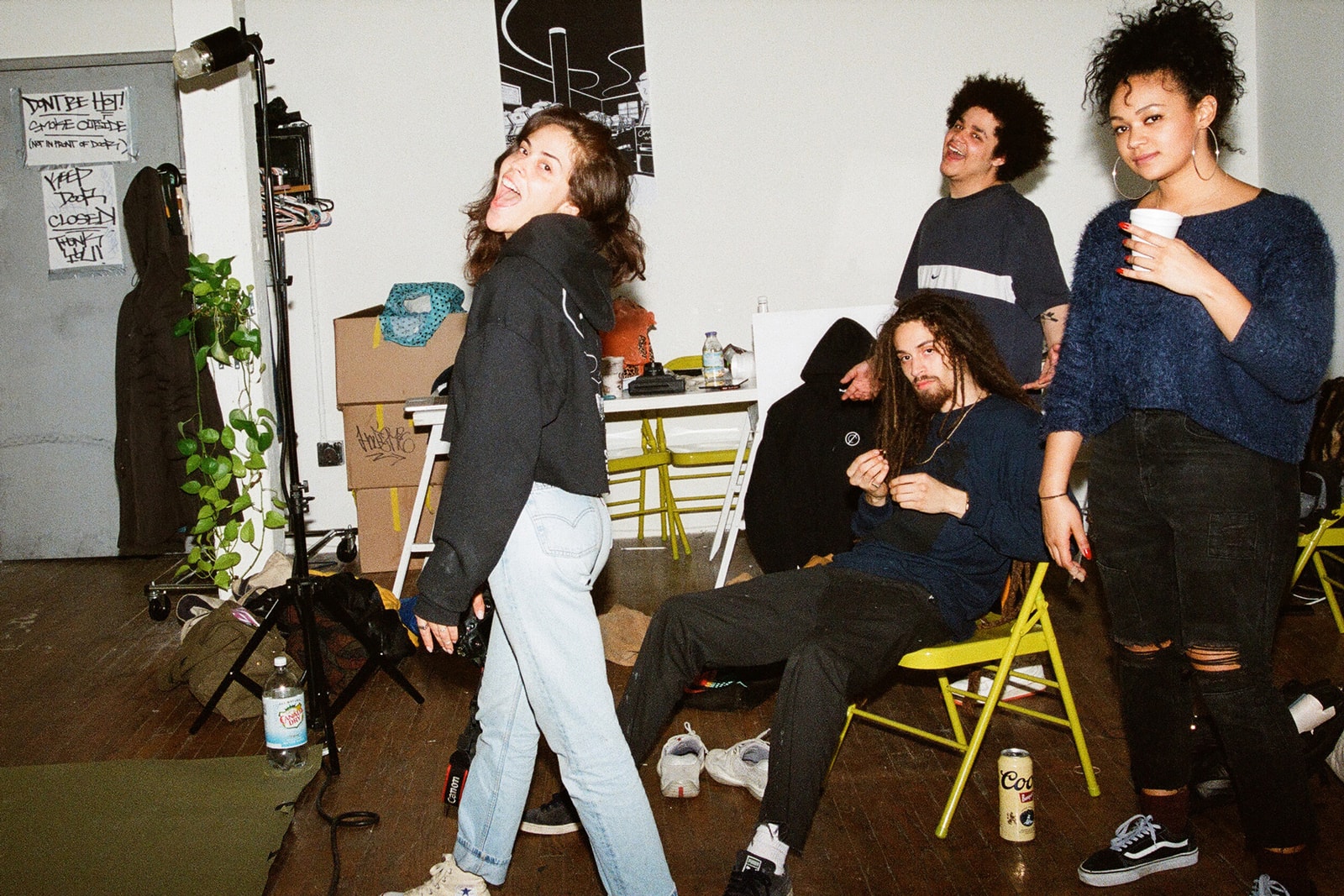 2 of 2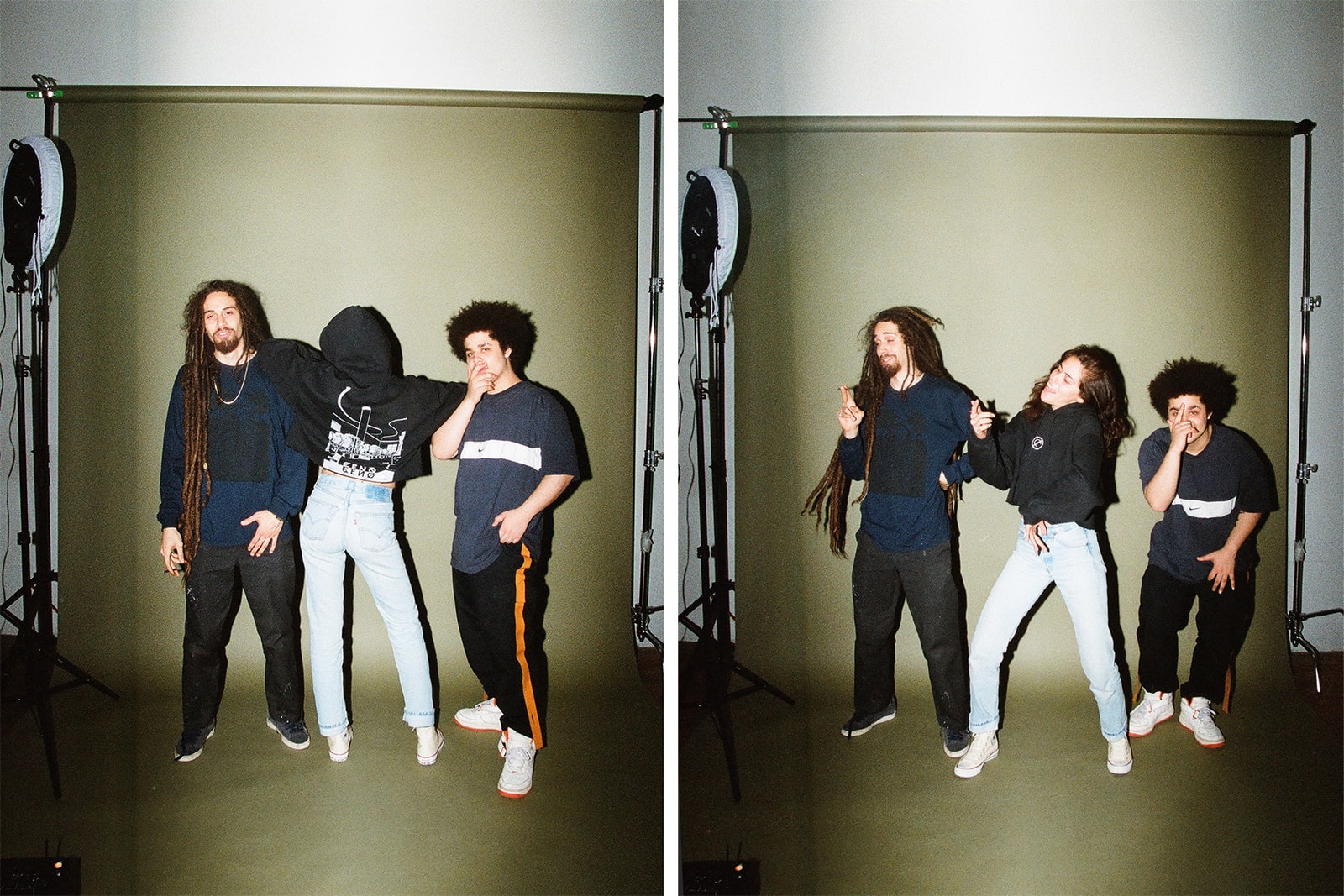 You were raised in a very creative household and many people in your family are artists and musicians. How did that influence you growing up? Do you create or work with anyone in your family?
My household growing up has everythingggg to do with who I am now. My parents created this safe space for kids to be themselves and were so supportive of everything we wanted to do. There was always 20 kids in our house doing random shit but always creating something. I am now just like my mother and always have so many people in my house. I love it. When I told my parents I was going to leave high school early and not go to college to be a professional photographer, they didn't even question me.
I've worked with everyone in my family in one way or another but I work closest with my younger brother Elijah. I've been pretty much forcing him to fuck with me since he was a baby haha. He used to be my assistant at weddings and we would both just be like 14 and 17 rolling up to half million dollar weddings and make so much money. It was so silly. People were crazy to trust us. We've taught each other a lot and that's why we like working with each other. I've taught him how to have a business mind with his art and he's taught me how to have a more creative mind with mine. So when we work together, it's very seamless. We're always on the same page.
Tell us more about the art collective CENO.NYC you co-founded with your brother Elijah Maura and what you're all working on. What made you want to start a collective? Who are some of the artists and musicians involved with CENO?
CENO came from a place of wanting to create together. Going into it we had a general idea of what we wanted, but it was pretty broad. It's kind of taken its own path and shape since we started. Essentially, we are a media company. So we create visuals and content for and with different artists. We also do creative consulting and put on unique events and shows. Not just your normal show at a normal venue. It's been interesting finding our footing with it because it's coming from a truly genuine place. We want to work with artists we believe in that and are part of the community. It's not about the money or the press (which isn't really helpful to a business). It's about putting these talented people on a platform that isn't misrepresenting them or using them just for click bait content. We've been welcomed into a community in NY that we feel blessed to be a part of. So anything we can do to grow with these people is what we're trying to do.
CENO is made up of four visual artists: myself, Elijah Maura, Elias Paulson and Camden Coxen. Then there's Naya Samuel who works with me on the press and management end. But outside of that, we have a whole community of artists that we work with. Some of the artists and collectives we're working with are CL<3Y, Show Me the Body, ECW, Ain't Wet, Lizzo, Sabor – mostly all local to NY.
1 of 2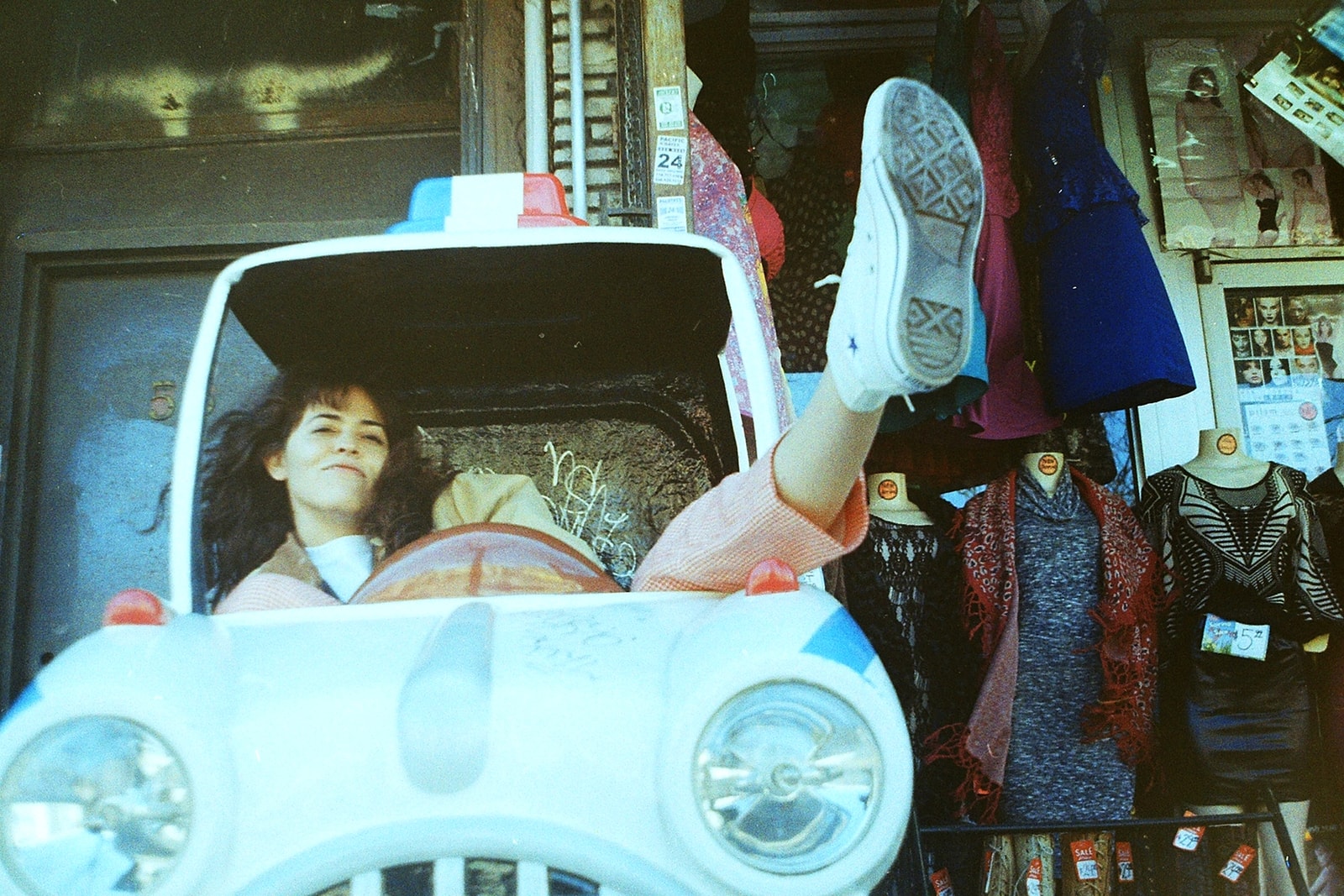 2 of 2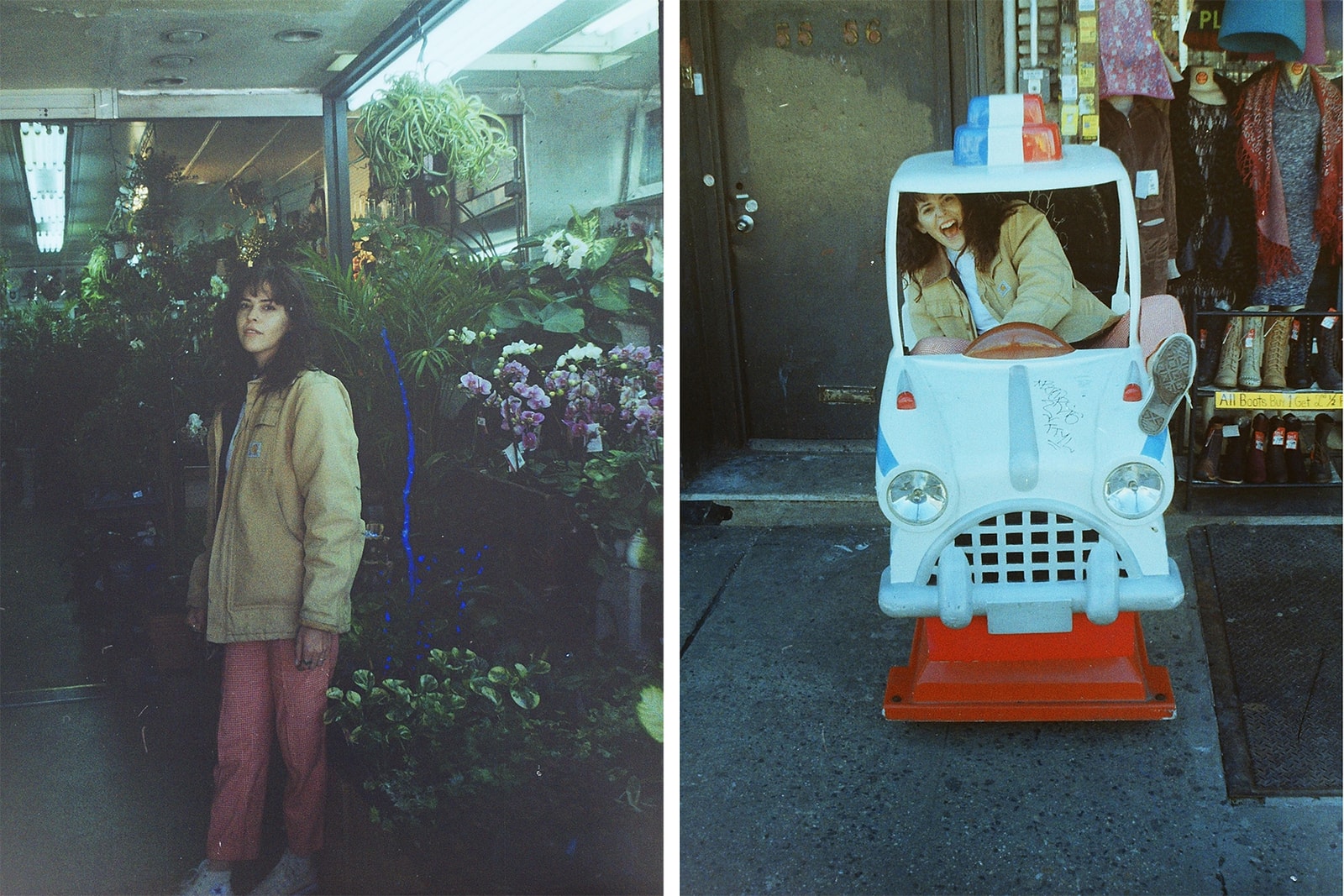 Working as a Photographer, Director, Tour Manager, and running a collective, can you tell us a bit about how you became involved with each craft and how you balance them all out?
I started as a photographer and I think it all just snow balled into one another. The biggest thing for me is I just haven't been scared to take on new and big projects. I straight up don't know what I'm doing a lot of the time, but I know I can do anything and I always make it happen. You just have to go for it. I can't imagine only doing one thing. I would get so bored. Directing was a natural progression from photography. It made sense to progress in that way. Directing is actually my favorite of all the things I do. It feels the most rewarding to me.
Tour managing came from simply just being organized and having a business mind. I started touring with Lizzo as her show photographer, but it was so bare bones at the time – it was just the three of us and no one ever knew what the hell was going on. My type A ass would freak out about that and I just took over on that end. They eventually asked me if I wanted to Tour Manage. I had no idea that was even a thing, but I was down. They said I'd make more money so fuck it. I think the progression from that one day will be managing an artist, which I think I'd be great at. But I'm not in a rush.
As for running a collective, that's honestly a straight up mix of all of them. It's creative and managerial. On the management end, I'm just working with people to create schedules and manage their thoughts and projects. Artists are incredible and have such great ideas but often need help just laying it all out to get shit moving. That's what I do in CENO.
I straight up don't know what I'm doing a lot of the time, but I know I can do anything and I always make it happen. You just have to go for it.
How does it feel being a female artist-entrepreneur, under 25, in today's current political state? What are some issues you've had to overcome?
I feel pretty exhausted by it most of the time, honestly. Every once in a while, I'll just have a panic attack because this shit is so hard. Being a young Hispanic woman that did not go to college in the creative field is nearly impossible. Straight up. Even with the people I work closest with, I run into issues. I think being a woman automatically comes with a stigma and an expectation of how you're supposed to be and work. I think I'm often expected to be passive and cute. I'm very much the opposite of that so when I speak to people very directly to get a job done efficiently, it tends to come off aggressively. I'm trying to work on finding a middle ground because it gets me in trouble. But at the end of the day that's just who I am.
The biggest issues I've run into is people trying to take advantage of me, trying to get over on me and not pay me fairly. I'm constantly having to fight for my worth. The industry I'm in (as well as pretty much every industry) is very white male powered. So trying to get my recognition or fuck it, even just my money, is a constant battle with these guys. It wasn't until getting more involved in the music business that I really felt my gender making a difference in my career. The amount of sound/production guys that either look at me like a total fool or a snack is outrageous. I also have a hard time with people trusting me to do a job well. I've run into a lot of situations where people take my ideas and hire someone else to do them. So I'm learning to keep my mouth shut and write out contracts. It's all been a learning experience for me. I don't really run around screaming about being a proud woman or woman inequality though. I really do just want to be looked at like a human that is good at my job.
1 of 2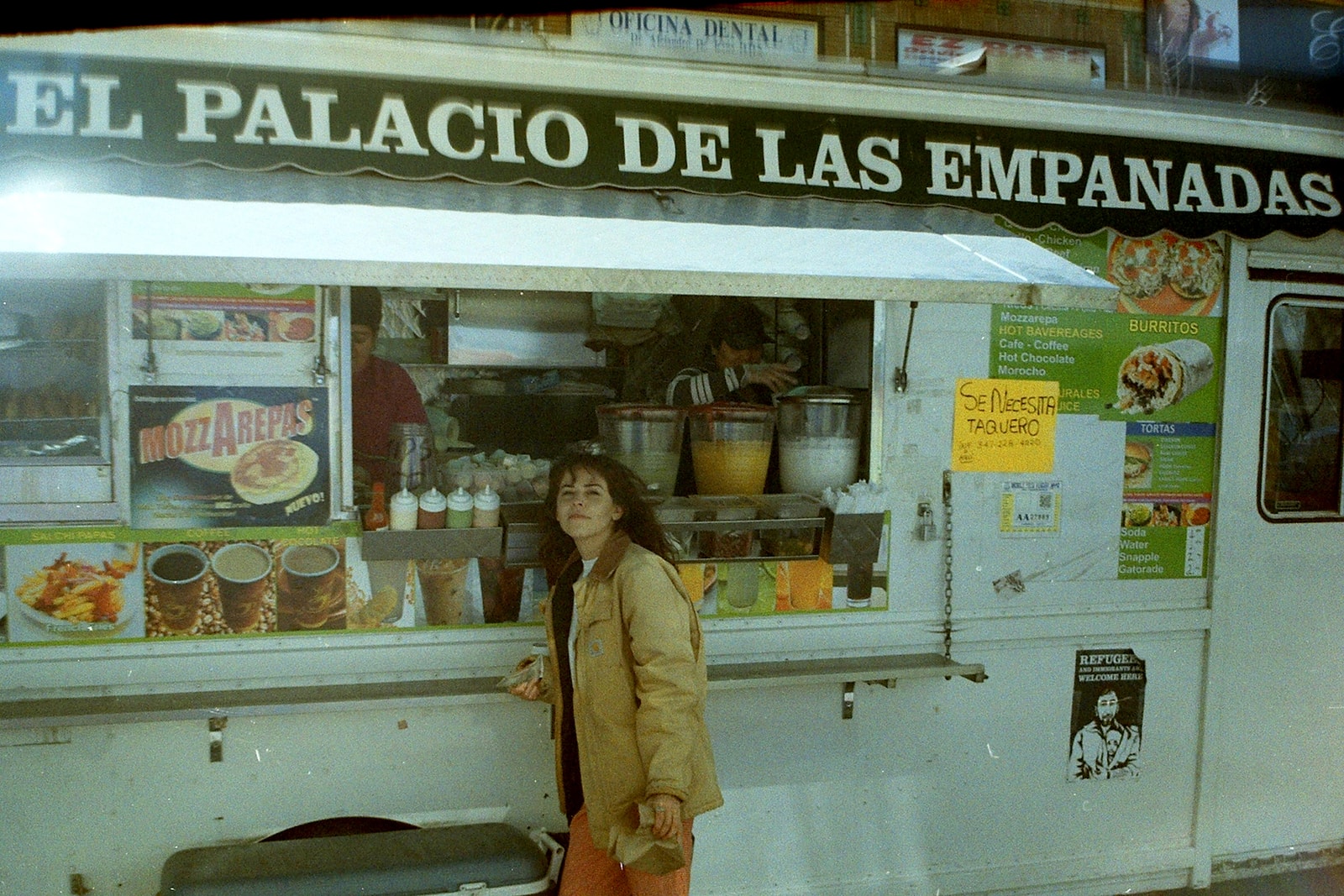 2 of 2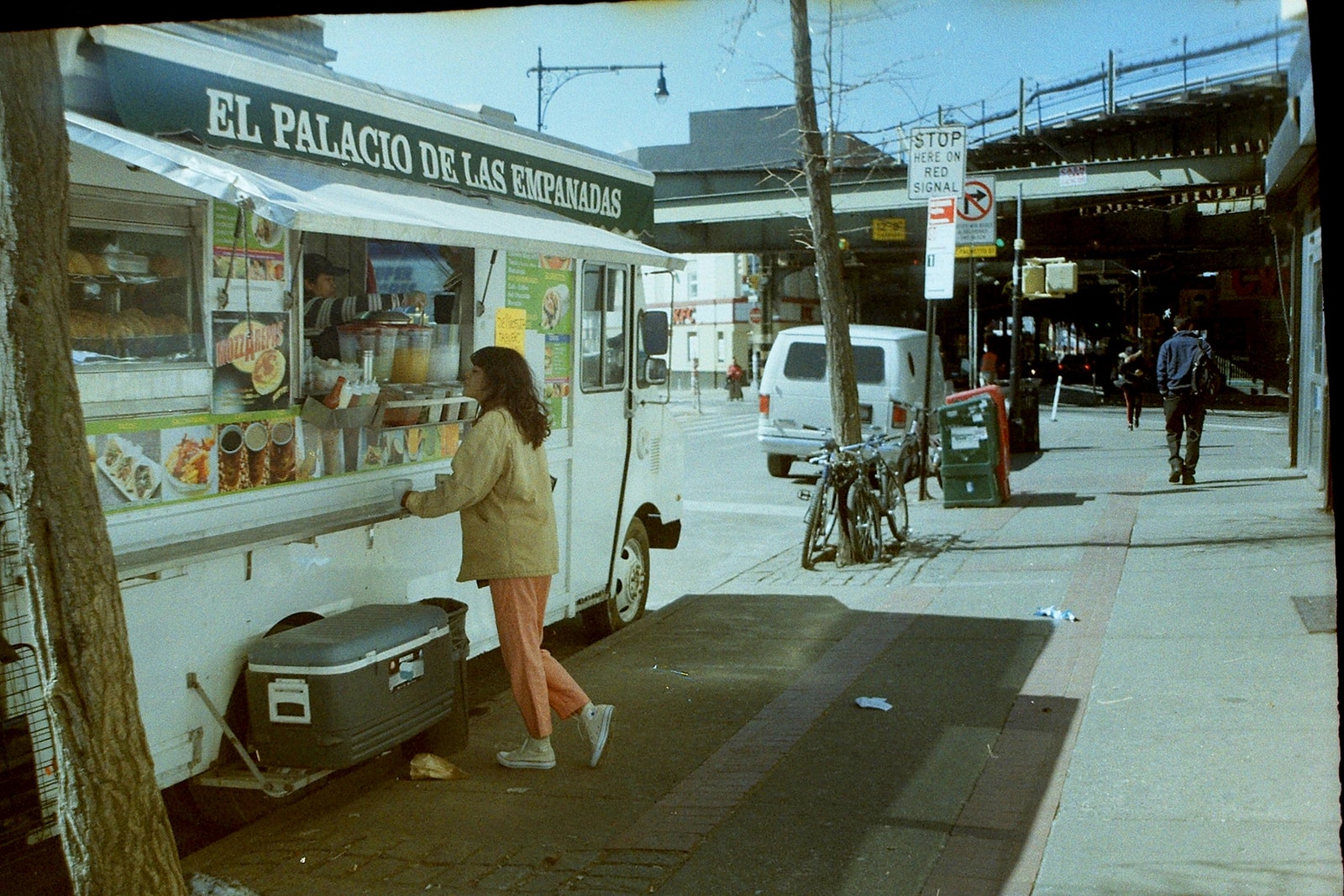 How does NYC inspire you and your work?
It's mostly the people that keep me inspired. I'm constantly around some of the most incredible, talented people. I am always so inspired by these people and their drive to just be constantly creating something regardless of the return. I just want to help in anyway I can to make their vision become a reality. I love creating and collaborating with people. It makes me feel alive to see the final product.
A lot of people get overwhelmed by New York. A lot of people feel like it's very oppressive – which it totally is in certain ways – but I'd rather be surrounded by that because it's real. The world is oppressive and I'd prefer for reality to be in my face everyday. I'm inspired by the reality of New York. It keeps me humble and grateful to be in the position I'm in and to keep growing. It has inspired me to focus on the things that truly matter and not get wrapped up in bullshit. I think I've become a truly better, more aware human since moving to New York.
Where does your drive and work ethic come from? What keeps you hitting the pavement and hustling every day?
Bills. Just like anyone else in America. I just happen to choose to pay my bills in a way that makes me happy, and I want to stay happy while doing that. I want to prove to myself that it's possible to have everything I want in life by staying true and genuine to myself and my goals. Growing up, my parents didn't have money. We were always struggling and that was always a catalyst of all of our issues. I feel like that was a blessing in its own way. Not having a financial safety blanket really pushed me to work hard and make it happen because I truly had no other choice.
What are your thoughts on the underground art/music scene in NY?
I think it's incredible. It's one of the most beautiful communities I've ever experienced. There is so much love, support and uniqueness. I'm a true fan. I love musicians because they work in a way that is so different from me. They use a part of their brain that I don't and it's so intriguing to me. They've always been my favorite people to work with. The DIY scene is such an important part of New York culture. It always has been. It's so unfortunate to see the city pushing it out and making it so hard to stay alive. Whatever little or big I can do to help it stay alive is what I'm trying to do.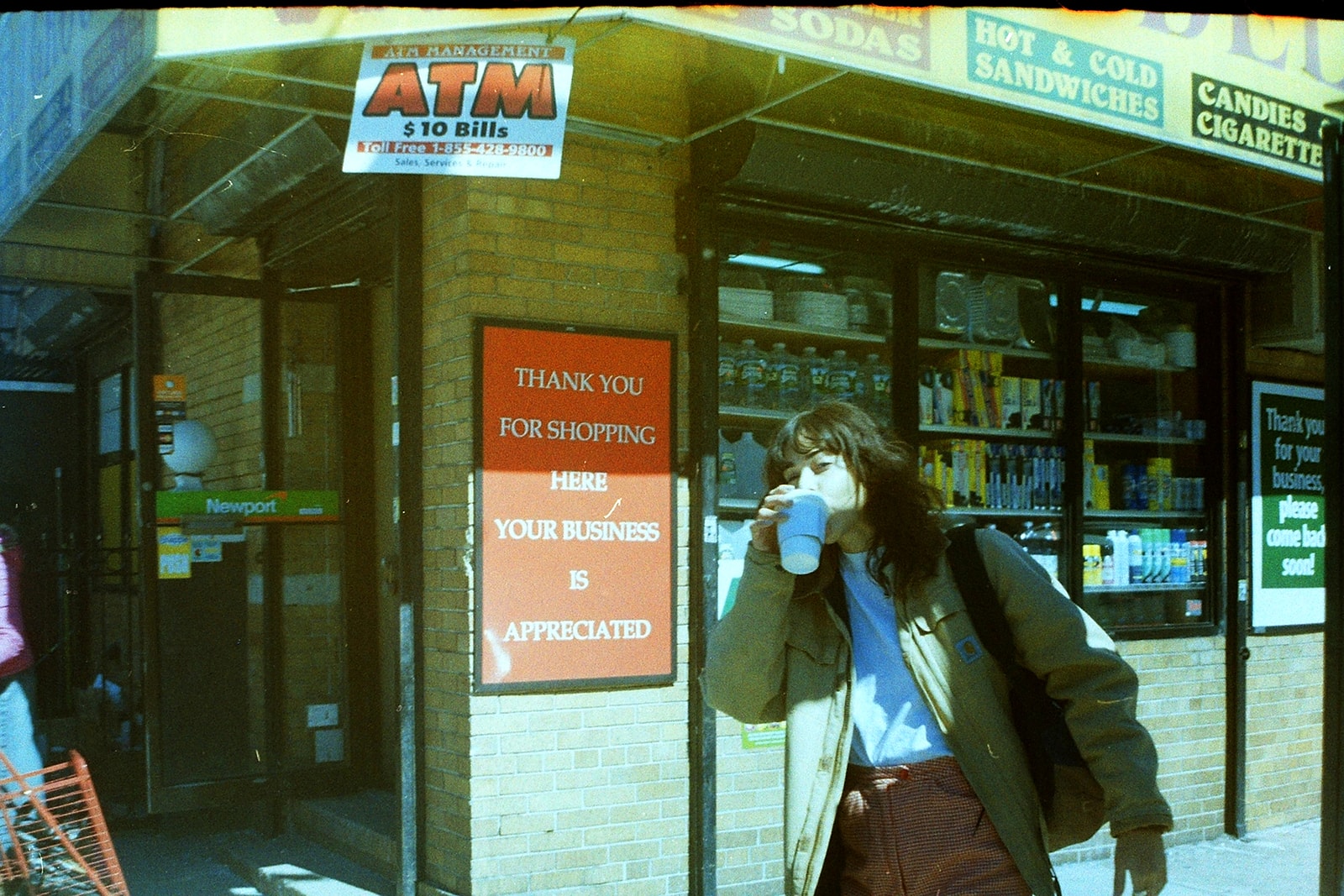 You're a proud Puerto Rican woman. Do your cultural roots influence you and your work?
It definitely influences me as a person, which I guess influences my work. Being a Puerto Rican woman has always been a sense of pride to me. I love the diversity within our culture. You look at me and I'm light skinned with straight hair and then you see my sister and she's a black girl with curly hair. It's beautiful to me to be able to see all the layers of our heritage just in our immediate family. I grew up with a very present and strong culture. My family is native to the land. They are Taino, we are indigenous people. I just happen to be so white because the Spanish came in and raped my great great great grandmother, yanno? My dad has taught me so much about who we are and who our people are. I definitely relate to people differently because of my Puerto Rican upbringing than I would had it lacked that culture. The only obvious apparent way it effects my work is I refuse to take photos of white girls for fashion. But that's about it.
What are you currently working on and what can we expect to see from you this year?
My main focus right now is really building and establishing CENO. We are working on a few events this year. Upcoming one being Show Me the Body's album release show, which is going to be in a really cool location that I can't share yet. We also have a collaboration coming up with local collective Ain't Wet, as well as a photo project with Lomography. Right now we're very much in the planning stages and I can't wait to watch everything unfold. We want to do things correctly and create brand new experiences within music and art so there are a lot of steps to consider.
Photographer

Elijah Maura/@elijahmaura
Editor

Zarah Cheng
Share this article