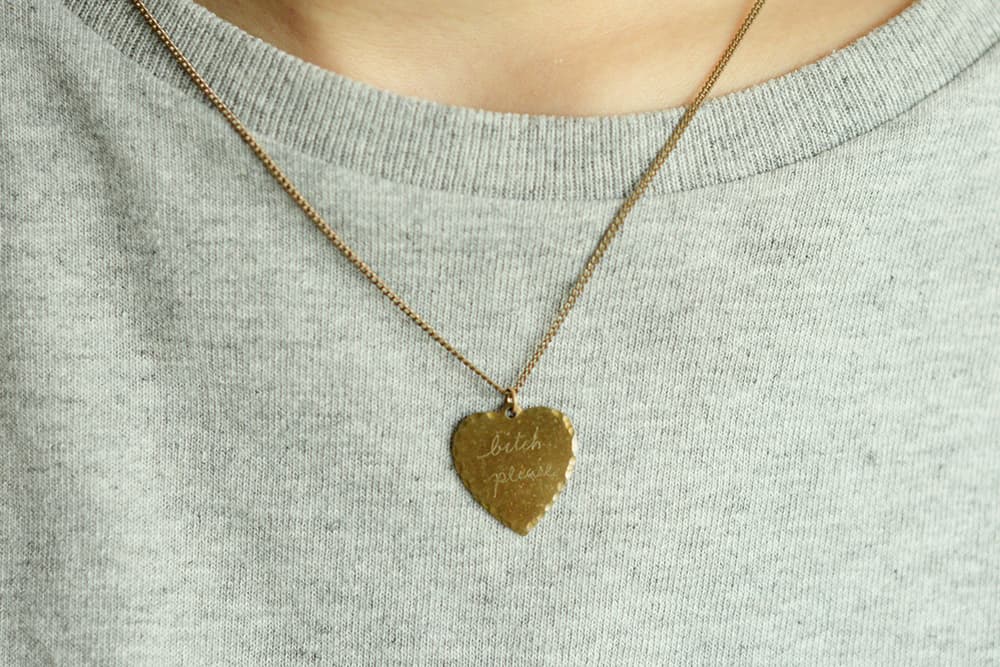 Fashion
Fall in Love with IGWT's Tongue-in-Cheek "Bitch Please" Necklace
Our next "Editor's Pick" is a funny conversation starter.
Fall in Love with IGWT's Tongue-in-Cheek "Bitch Please" Necklace
Our next "Editor's Pick" is a funny conversation starter.
While I normally wouldn't consider myself a superstitious person, I do find the description of my zodiac sign pretty accurate. Well, I'm a typical Aries who's passionate and optimistic, but who can also be really, really moody and short-tempered. To put it simply, when I'm infuriated, you're in trouble — just kidding, I'm super friendly.
With that in mind, it was a no-brainer for me to purchase In God We Trust's message necklace when I came across it a while ago. Founded by NYC-based jewelry designer Shana Tabor, IGWT is a lifestyle brand that produces beautifully crafted pieces that are often packed with dark-witted humor. In particular, its "Sweet Nothings" collection features a lineup of brass necklaces with tongue-in-cheek phrases engraved on the pendants. Options include "Boring," "Haters Gonna Hate" and "Bless This Mess," just to name a few. With an attitude like mine, I picked up one that says "Bitch Please," of course.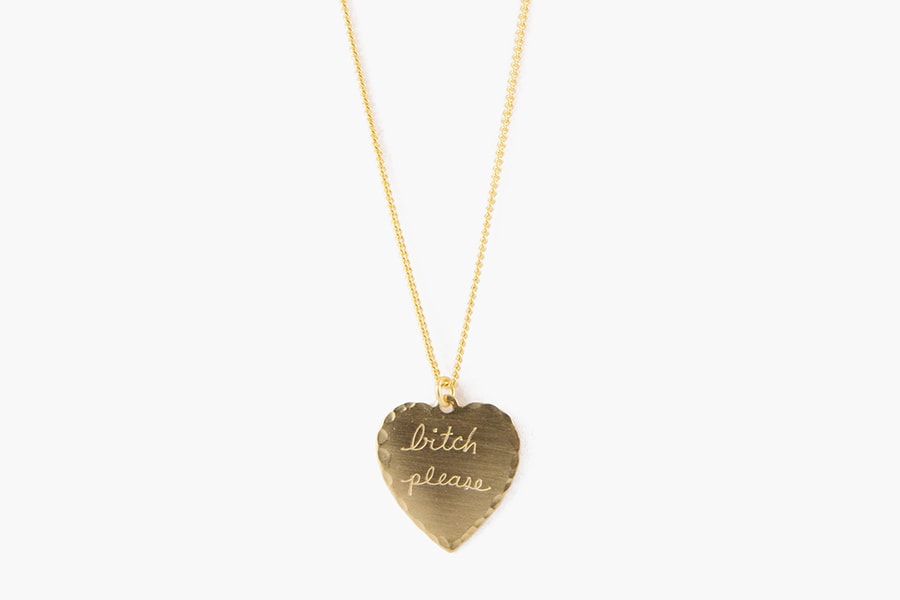 WHAT IS IT: In God We Trust's "Bitch Please" Necklace
WHY IT'S WORTH THE HYPE: First of all, the necklace just looks so dainty and it goes with basically any outfit. I mean, you can never go wrong with a beautiful heart-shaped pendant, right? What makes this piece of jewelry stand out from others, however, is the playful message that's hand engraved and hammered on the pendant. The juxtaposition of this typically vulgar slang and the elegant brass heart is almost like an oxymoron. And that's exactly what gives this necklace a unique character — it makes a funny conversation starter, too.
WHERE YOU CAN FIND IT: Purchase yours over at IGWT's website for $40 USD.
Image Credit

Igwt, Garrett Riffal
Share this article