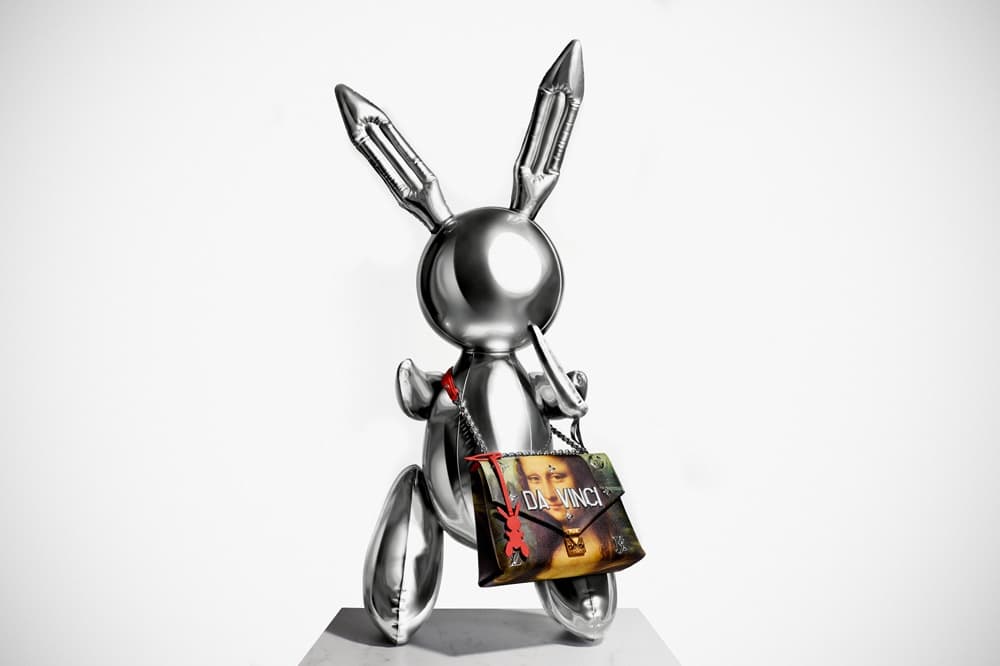 1 of 3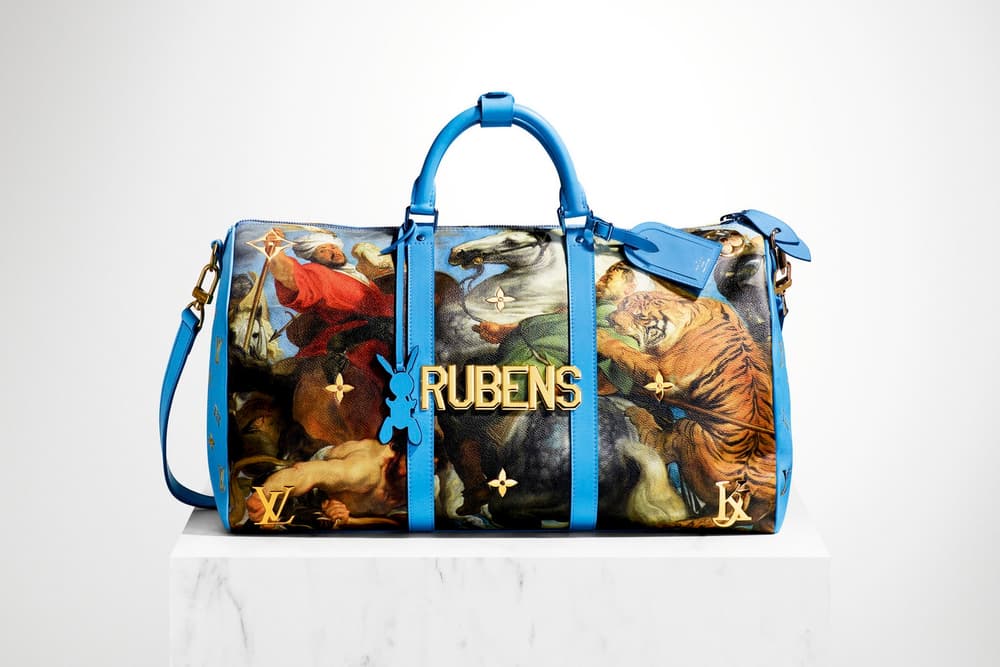 2 of 3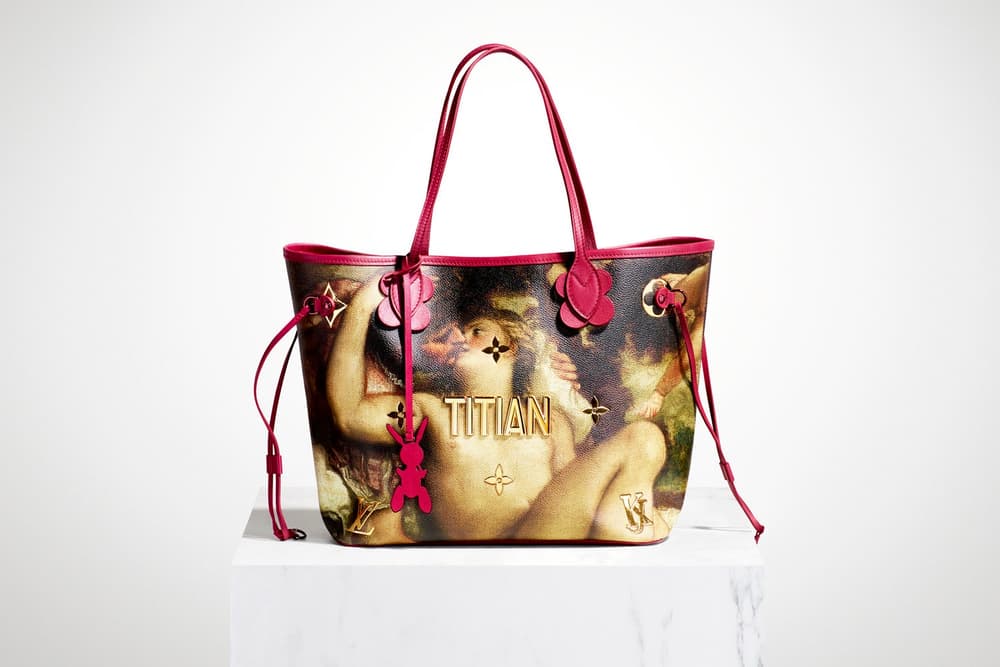 3 of 3
Fashion
Your First Look at Jeff Koons x Louis Vuitton's Massive Handbag Collection
The 51-piece collab pays homage to iconic paintings including the 'Mona Lisa.'
Your First Look at Jeff Koons x Louis Vuitton's Massive Handbag Collection
The 51-piece collab pays homage to iconic paintings including the 'Mona Lisa.'
Famously known for his colossal, shiny balloon sculptures, American contemporary artist Jeff Koons has recently been tapped by Louis Vuitton to collaborate on a massive handbag and accessories collection. Comprised of 51 items in total, the new range features an extensive lineup of bags, small leather goods, scarves and more. Dubbed "Masters," the project has been in development for over a year and is heavily inspired by the artist's "Gazing Ball" painting series, which features reproductions of classic pieces like Klimt's The Kiss and Monet's Water Lilies with blue reflective spheres affixed on top.
For the collaboration, the artist pays tribute to five iconic paintings including the Mona Lisa and Rubens's The Tiger Hunt by featuring them on various leather goods. In addition, bold metallic letters that spell out the artists' name are seen adorning the statement handbags.
"It's a great platform for communication!" Koons speaks of his collection. He tells tells The New York Times in an interview: "I hope people understand my ideas. I hope they embrace them as a continuation of my effort to erase the hierarchy attached to fine art and old masters."
Priced between $585 USD and $4,000 USD, the full collection will be revealed at the Louvre Dinner tonight. In the meantime, scroll through above to have your first look at the collaboration.
Photographer

Isak Tiner/The New York Times