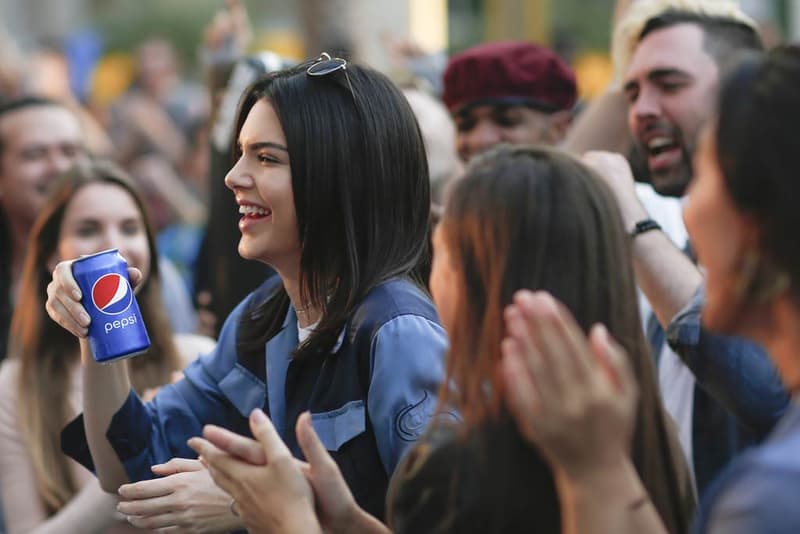 Culture
UPDATE: Twitter Erupts in Utter Outrage Over Kendall Jenner's Pepsi Ad
Pepsi is now pulling the controversial ad.
UPDATE: Twitter Erupts in Utter Outrage Over Kendall Jenner's Pepsi Ad
Pepsi is now pulling the controversial ad.
Yesterday Pepsi revealed Kendall Jenner's Pepsi ad which saw the model "unite" a protest with just a can. However almost immediately the response turned sour and social media – predominantly Twitter – mocked the ad over its tasteless nature.
At the protest she hands the police a beverage and the crowd erupts in cheer. It's almost equivalent to saying one Pepsi can end institutionalized racism and police brutality. Pepsi told Adweek:
"This is a global ad that reflects people from different walks of life coming together in a spirit of harmony, and we think that's an important message to convey."
Kendall also made a statement earlier:
"To me, Pepsi is more than just a beverage – it registers as a pop culture icon and a lifestyle that shares a voice with the generation of today. The spirit of Pepsi – living in the 'now' moment – is one that I believe in. I make a conscious effort in my everyday life and travels to enjoy every experience of today."
But Twitter wasn't having it. Some called out a comparison to the now iconic Ieshia Evans image during a Black Lives Matter protest in 2016 and comedian Travon Free tweeted: "The Kendall Jenner Pepsi fiasco is a perfect example of what happens when there's no black people in the room when decisions are being made."
Hear more responses below.
UPDATE: Pepsi is now pulling the ad completely stating:
"Pepsi was trying to project a global message of unity, peace and understanding. Clearly we missed the mark, and we apologize. We did not intend to make light of any serious issue.

We are removing the content and halting any further rollout. We also apologize for putting Kendall Jenner in this position."
Could you be any more blatant with the disrespect and appropriation of a movement, @pepsi? Is this a sick joke?! pic.twitter.com/8NS8ynJUdj

— Taryn Finley (@_TARYNitUP) April 4, 2017
"STOP GUYS! I have a Pepsi multi pack in my car!!" pic.twitter.com/0BamCseHUo

— Ojuelepogba (@Chenyboi) April 5, 2017
"Hold on hold on, she's coming over with the Pepsi and you'll see that this is just one big misunderstanding" pic.twitter.com/NHe29hyrWw

— Agony Wofa (@ProfessorKumi) April 5, 2017
Black people to cops: Stop killing us

Pepsi to Black people: But have you tried giving them soda? pic.twitter.com/wTzYBcfOou
— Andray D. (@AndrayDomise) April 5, 2017
The worst part of the Pepsi commercial is when Kendall decides to protest racism by making a black woman hold her wig. pic.twitter.com/NEfSwXqJvm

— Sean Kent (@seankent) April 5, 2017