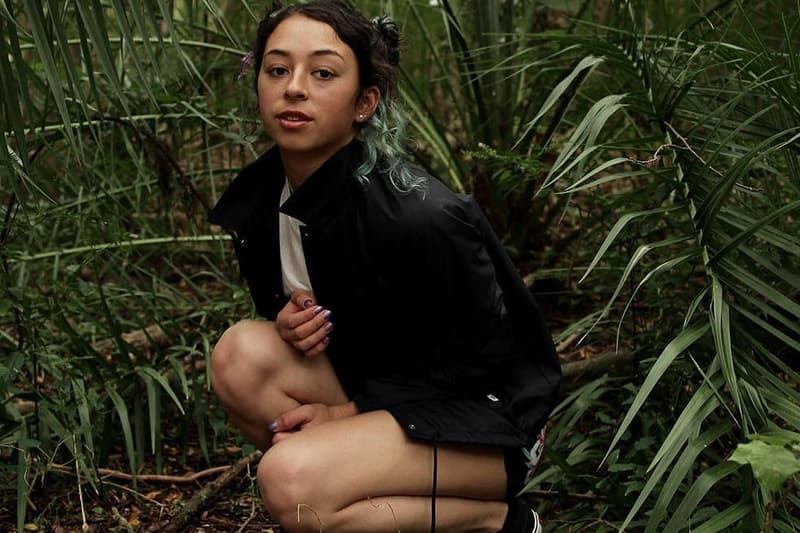 Culture
Skater Lizzie Armanto Shreds Her 'Thrasher Magazine' Interview
And shares why she turned down a 'Playboy' feature.
Skater Lizzie Armanto Shreds Her 'Thrasher Magazine' Interview
And shares why she turned down a 'Playboy' feature.
Santa Monica native Lizzie Armanto represents the everyday skater. She's dedicated to her craft, having skated for over 10 years, and keeps to herself mostly. The 24-year-old Target Style ambassador tells Thrasher Magazine about her upbringing and how she became one of the few women killing the skateboarding arena.
Armanto was raised by her single mother who encouraged her skating as a way to stay occupied after school. Describing herself as "kinda shy," she skated on her own at a local skate park as one of the two women there. Her talent was not apparent at first but she kept at it. "I definitely had to work for it," she told the publication
Even after tearing her PCL in 2013 Armanto made the decision to purse skateboarding full time.
"I was going to college at SMC; doing college because I didn't know what I wanted to do. I was skating but it wasn't the kind of thing where I'd be, like, "Oh yeah. I'll just do this thing for real." I wanted that; I just didn't see it. When I got hurt I was all, "Okay, this is the time. I can go to school later but I can't do skateboarding later." So I got hurt and my mom was, like, "You're hurt. You need to take more classes. You can't skate." And I was, like, "Nope, I'm just going to focus on skating." I got better and I did therapy. Around then I got a manager and he helped solidify all my relationships with companies. After that. I don't know. When you're done being hurt you kind of have a fire under you to skate. I was, like, 'This is what I gotta do.'"
Armanto recuperated from her injury and continued to work on her skill gaining visibility in the skating community. As a public figure, Armanto was tasked with navigating the world of social media while trying to maintain her own life as a young woman.
"I know I'm in a special place where I get to see people skate firsthand and the people I get to skate with are the best in the world. I'm influenced by that rather than watching other stuff."
Lizzie goes on explain that while she has a girly side she doesn't like to feel exploited by potential sponsors. When posed with the possibility of a Playboy feature she turned it down because she "definitely [has] a line."
Armanto explains her approach to new tricks and also confesses her love for Beyoncé while posing in some glittery gear. Read the full interview at Thrasher Magazine.
Image Credit

Lizzie Armanto/Instagram
Share this article