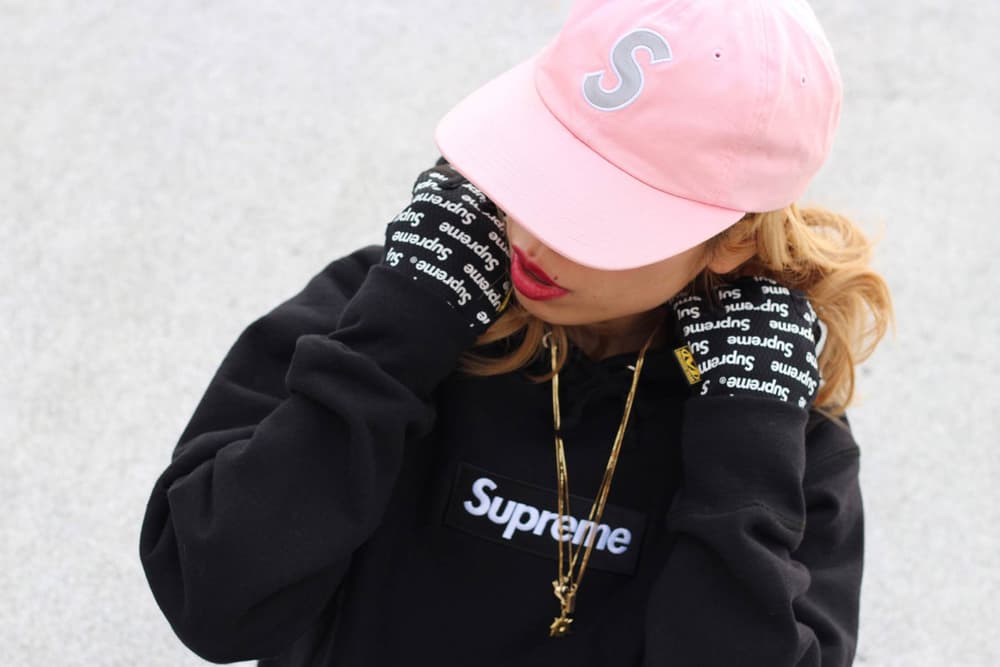 Fashion
Meet Supreme Miho: The Girl With a Thousand Supreme Box Logos on Instagram
All hail the Supreme queen.
Meet Supreme Miho: The Girl With a Thousand Supreme Box Logos on Instagram
All hail the Supreme queen.
Girls in Supreme are common on our Instagram page. But to dedicate your whole account to the brand is wholly another matter. Meet Miho Umeboshi: the girl behind the best Supreme photos you've loved.
She's an OG meaning she was already waiting in that Supreme line years ago. The married mother calls Japan home and talked to HYPEBAE about her collection – boasting what looks like a thousand box logo items – and how much it all costs. It won't stop there – her son's already started on his own stash.
Read on and get to know Miho by her Instagram page as well.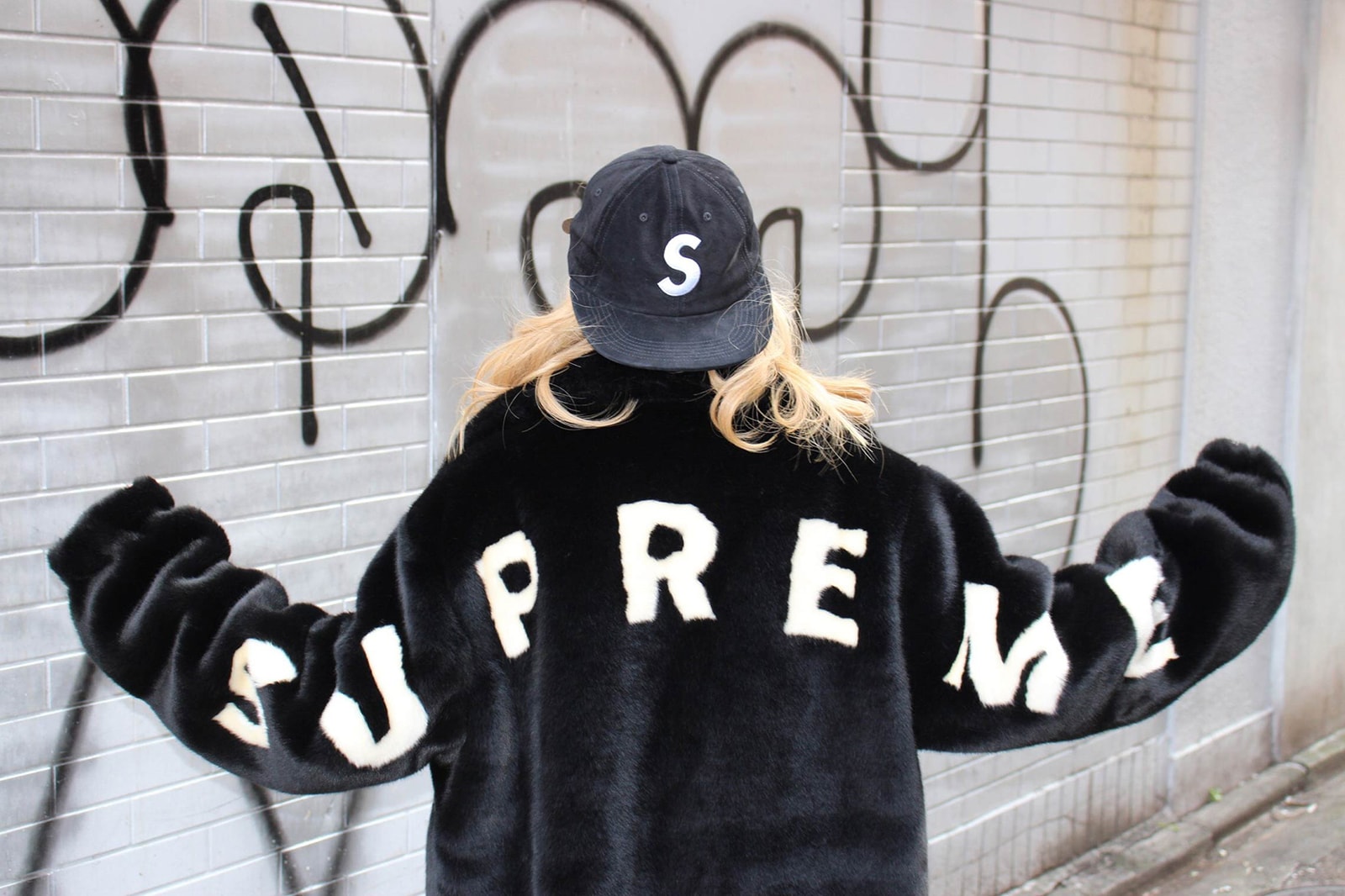 What is your occupation?
I'm an influencer or "Instagrammer." Sometimes I design, make and sell clothing.
How long have you been collecting Supreme?
I started collecting Supreme years ago – when it wasn't popular among girls.
What was your style prior to streetwear?
I used to be really into punk and Japanese Gyaru style. I also like vintage clothing. I'm not solely into streetwear or Supreme but my followers on Instagram don't really care if I like any other style, right?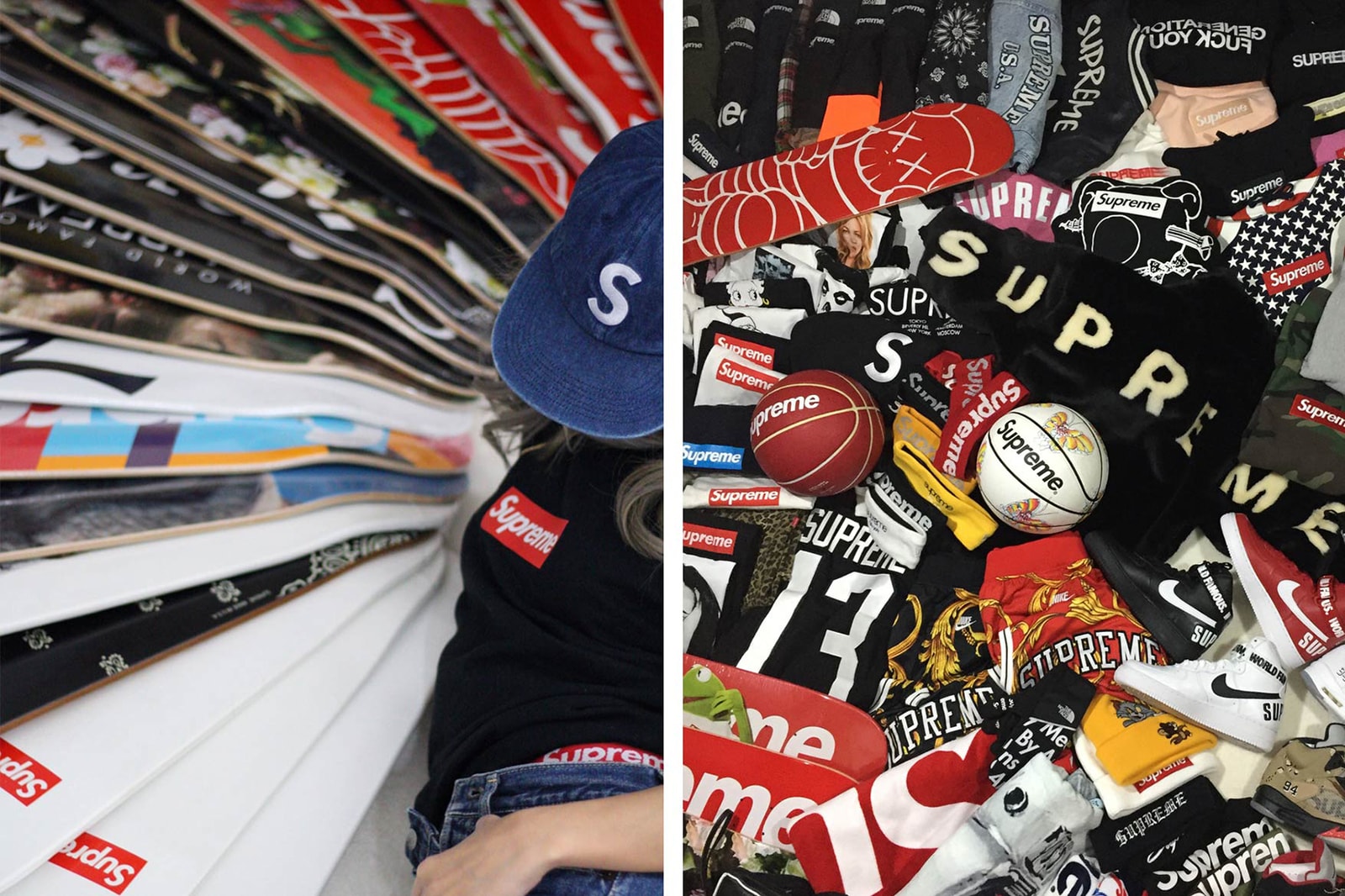 Who are the top brands in Japan when it comes to streetwear?
For women's streetwear, it's definitely Supreme. I'm no pro so I don't really know how Supreme became such a big brand but I think a couple years ago, girls started to share their boyfriend's clothing.
Actually the man who brought me Supreme became my husband.
How popular is Supreme in Japan's streetwear scene?
Every drop, there's more than 1,000 people on line. Supreme is more than a popular streetwear brand – it's the culture.
What is the Supreme line in Japan like on a collection's release date? Do you ever wait in line?
It wan't too long ago that it was almost only guys who waited on line at Supreme. Not many girls were with me at that time.
I've waited in line more than two days to get one product. When I was pregnant with my son, I used to scream at those guys: "Don't push my big stomach!" I can laugh about it now but it was a crazy time.
Things aren't the same anymore. There are now security guards at the store and many girls now wait in line. I must say that I miss the exciting old days.
Who do you look up to in the streetwear community? Any women in specific?
There are so many cool girls on HYPEBAE but Adrianne Ho is still my role model and to talk to her in person would be a dream come true. I hope HYPEBAE can make it happen.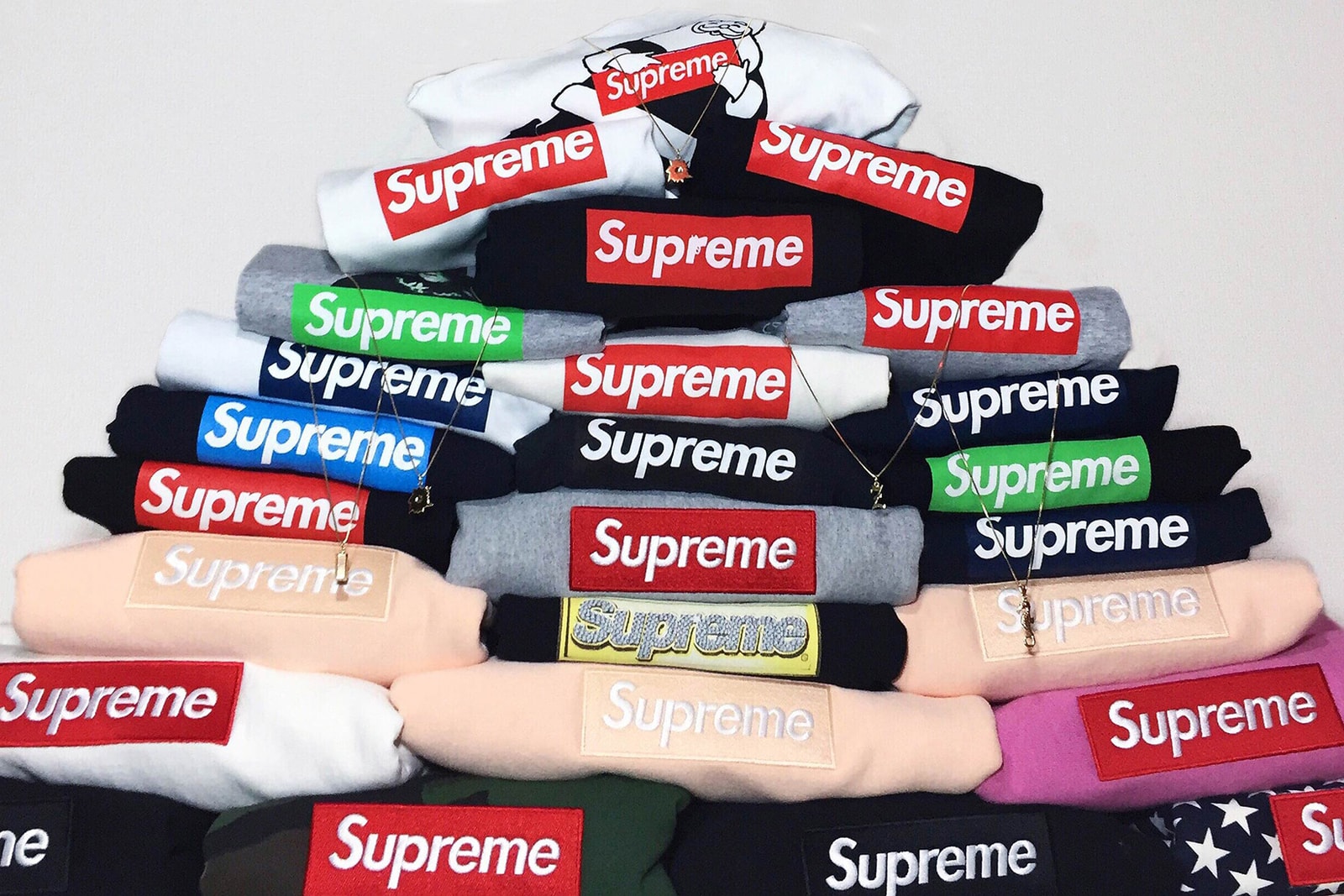 How much do you spend a month on Supreme?
I guess more than $10,000 USD but I've never calculated so I'm not sure exactly how much.
What is the most you've ever spent on a Supreme item?
For me, price doesn't matter.
What is the Supreme resell market like in Japan?
The resell market is really strict not only in Japan but all over the world. Prices are much higher than the original but people still buy. They don't care how much it is because they know it's worth it.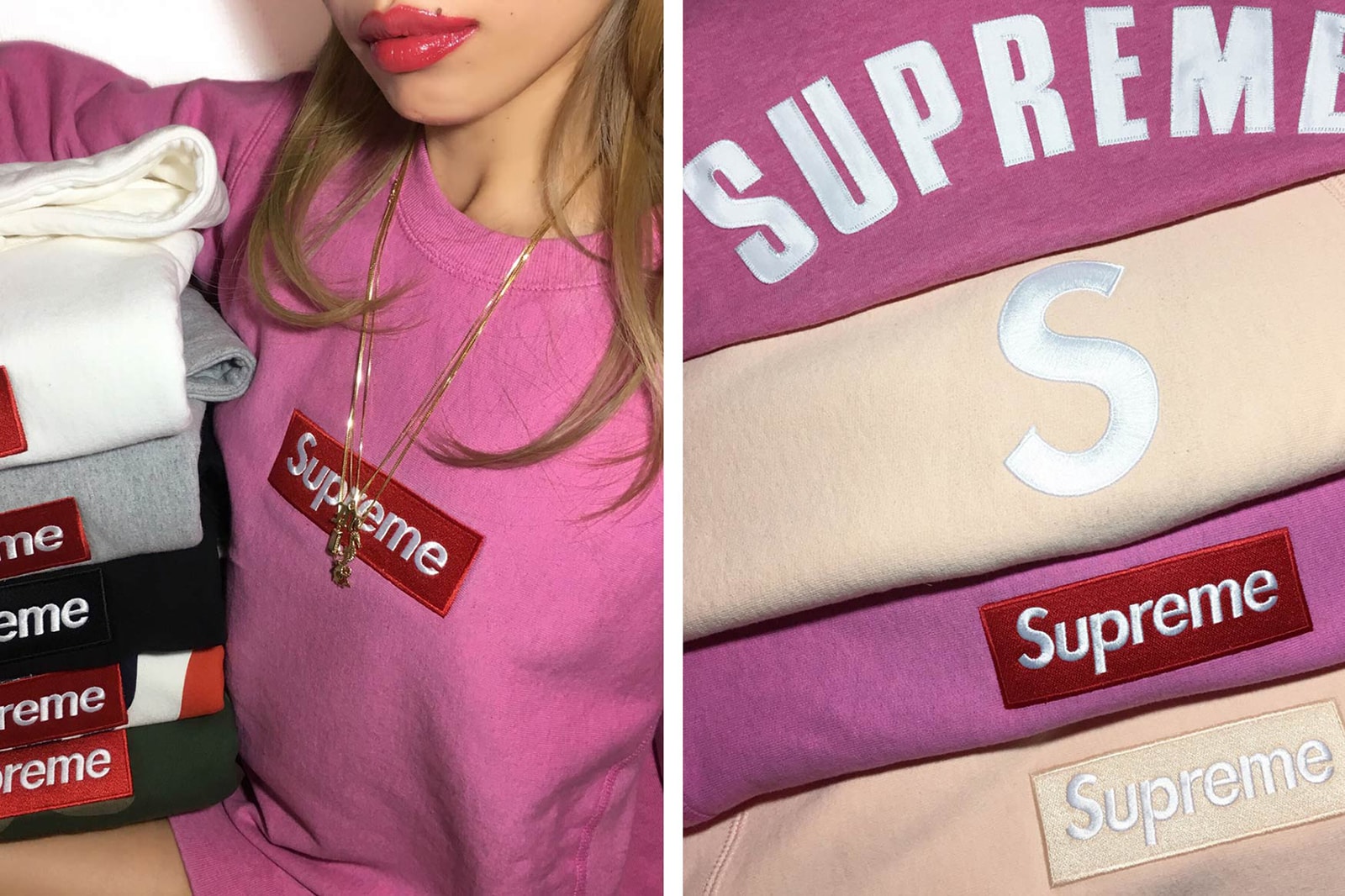 Favorite Supreme accessory ever released?
The [Gonz Butterfly] Basketball! That was also the first present I gave to my son.
Favorite box logo colorway?
White Supreme logo in a black box.
Rarest Supreme item you own?
KAWS x Supreme Decks and The Sopranos x Supreme box logo T-shirt.
What would your dream Supreme collaboration be?
Yayoi Kusama, Redwing or Banksy.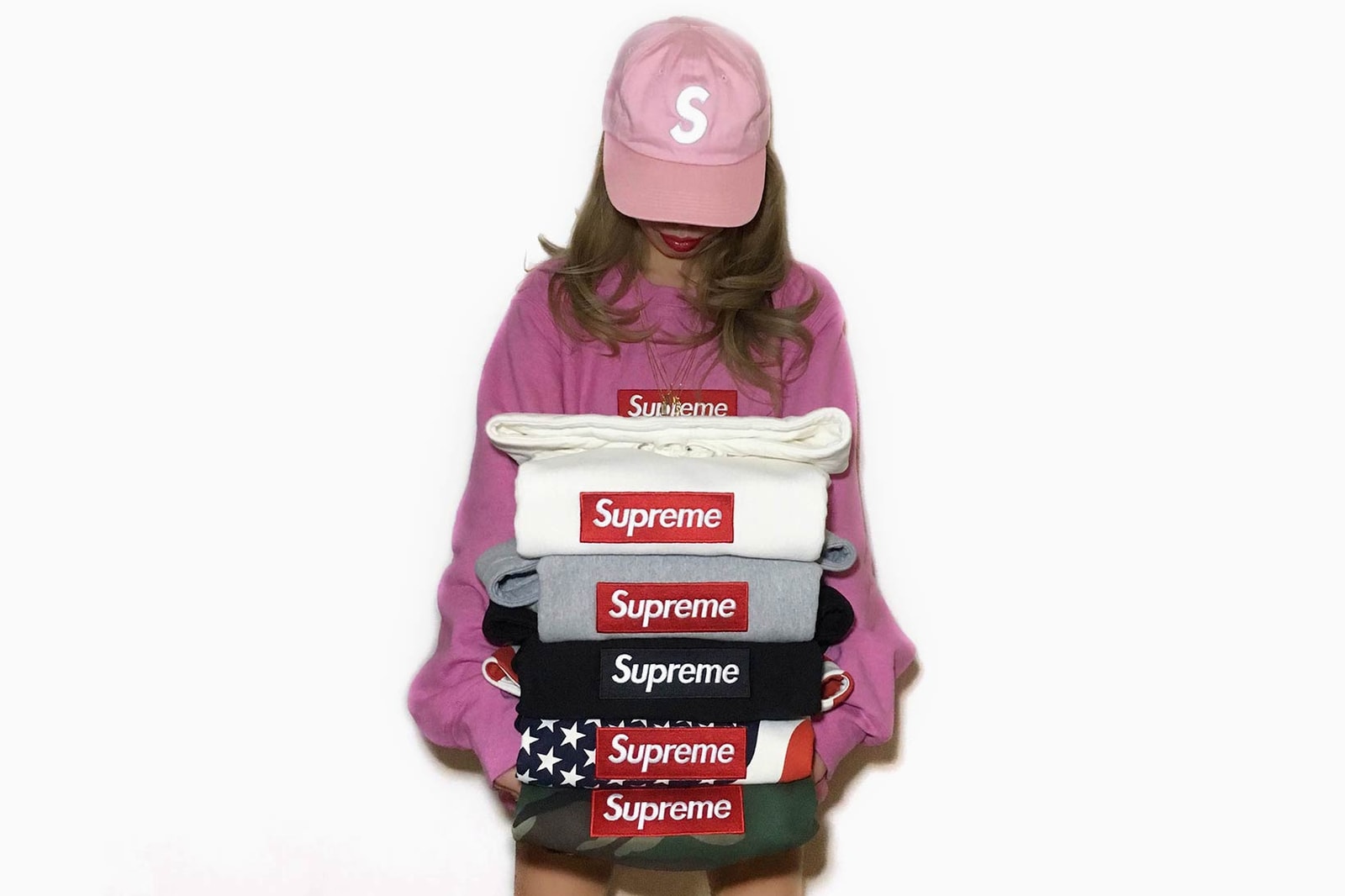 What are your "do and don't" style tips when it comes to wearing Supreme?
I don't wear box logo top and box logo cap together. I call this the rule "Double Box."
Also Supreme collections are always too big because I'm not tall. But I go with it, and it still looks good on me. The thing I care about most is "balance" which is why I have so many collections and sizes to coordinate with.
What's been the internet's response to your massive collection? Have you experienced any hate?
I always post photos on my Instagram with "Miho's style" in mind. I don't want to copy other's styles, I want to be the one that is copied. I've never worn FAKE items – never.
I know some girls struggle to show their [girly side] in streetwear but I could not be happier [about girls in menswear].
Some people do slander me on Instagram but I don't care because they're still interested in my page. At least they're checking and leaving comments, whatever it is.
Has being a girl in the Supreme collector's circle had any challenges?
No. If there's anything I want, I stop at nothing to get it.
Photographer

Miho Umeboshi
Translator

Haruka Watanabe