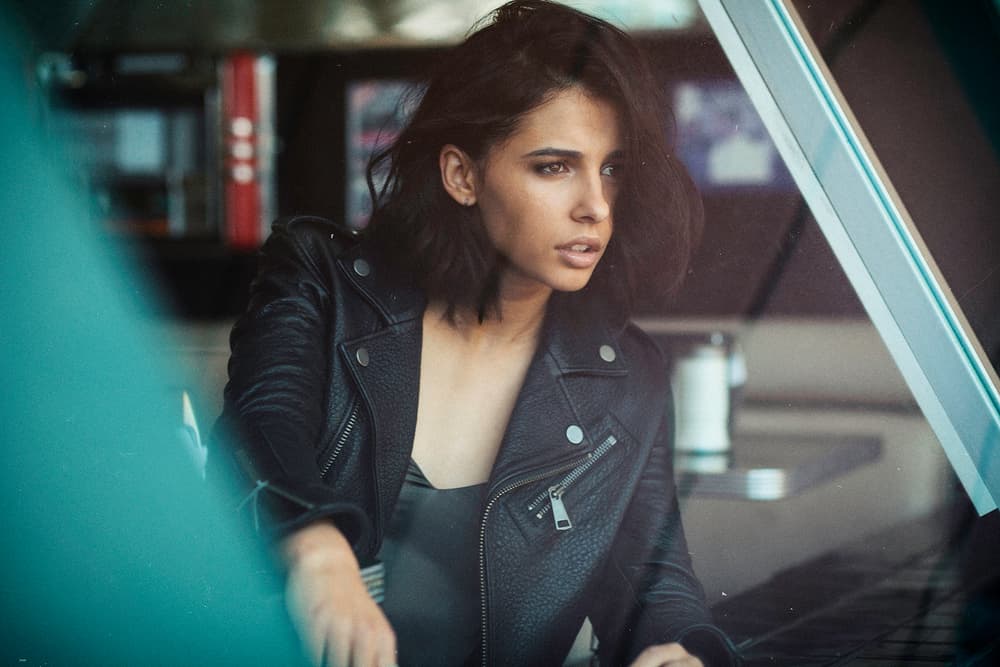 Music
Unmasking the Pink Ranger: A Conversation with Naomi Scott
The starlet talks creativity and life after 'Power Rangers' in this exclusive interview.
Unmasking the Pink Ranger: A Conversation with Naomi Scott
The starlet talks creativity and life after 'Power Rangers' in this exclusive interview.
Vocalist, songwriter, producer, fashion enthusiast, actress…a creative. Yes, Naomi Scott has recently surfaced to the perceivable threshold of pop culture, due to her role as the iconic Kimberly Hart – the Pink Ranger in Saban's 2017 Power Rangers reboot. However, Naomi refuses to be confined or restricted to this fictional persona. The 23-year old talent has released two EP's, Invisible Division (2014) and Promises (2016), both of which she has written and produced in her East London home studio. Naomi represents the blossoming breed of creative minds who are emerging within today's entertainment landscape and sharing their unique vision. This vision is manifested through openly vulnerable, soul bearing lyrics, backed by melancholy harmonies that intertwine with a sensory tingling, atmospheric echo. Clean, avant-garde visuals, curated by Naomi and her supportive team bring these sensations to life. This is the "Naomi" our story's subject wishes to introduce to the world as her career unfolds under the limelight.
We caught up with the starlet, on location at Sunset's Mel's Drive-In for a moody shoot that was essentially an extension of her artistic craft. "Past Lover" places Naomi in an old school, romanticized setting, and captures her reminiscing on a former lover. The combination of the lonesome, solo shots; reflective, almost absent gazes and low saturated hues, coupled with staple pieces from Victoria Beckham, Blumarine, Ksubi and AllSaints effectively portray the story's sentimental theme. In between takes, Naomi dished on what drives her creative expression, life after Power Rangers, her inclination towards European designers, and what to expect from her upcoming, untitled music project. Get to know Naomi Scott in our interview below, and peruse the gallery for shoot outtakes.
1 of 2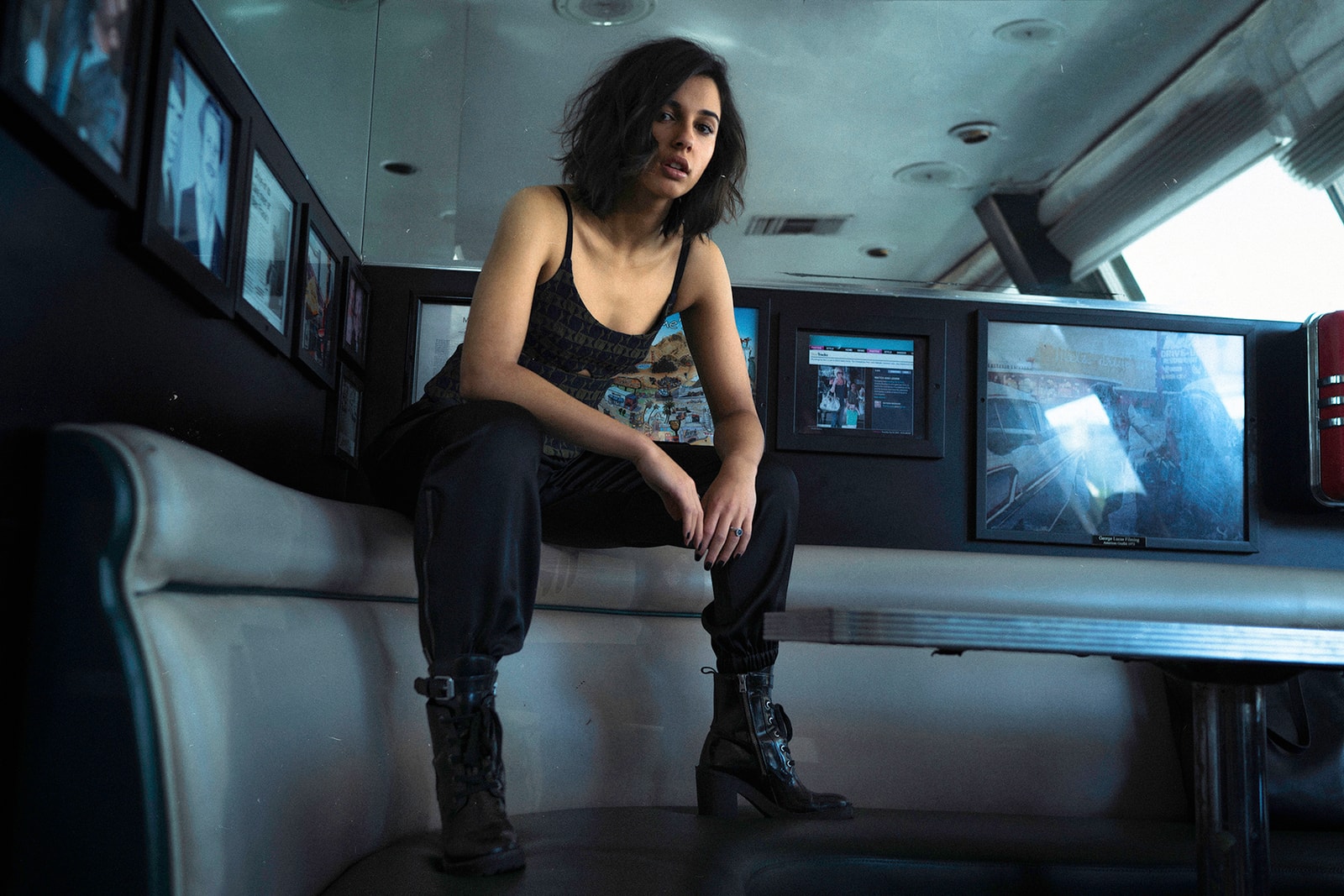 2 of 2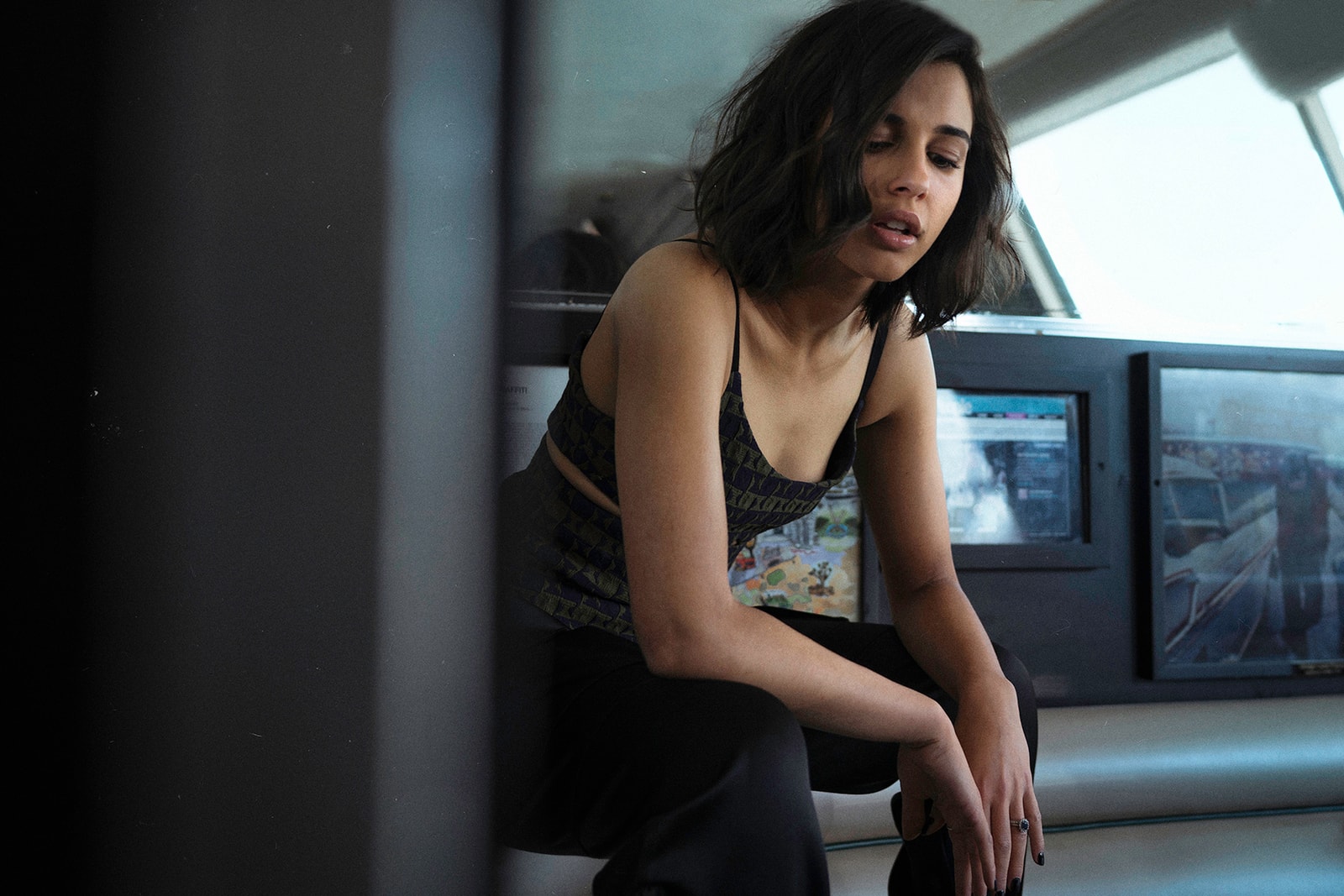 On the prospect of being an iconic pop culture figure for this generation, and role model following Power Rangers:
I am a measured person, and I do not get ahead of myself. I am also very self-aware, so that "pressure" does not overly affect me. I do not view myself that way, nor does my family, friends or those in my hub. People may view me in whatever light, whether good or bad…I just try to disconnect from that. For example, I do not connect myself with the Pink Ranger. At the end of the day I am an actress, who is playing Kimberly, who is the Pink Ranger, which is a lot of fun, but I do not take on that identity. As it pertains to being a role model, I would like to think that I was acting responsibly before the spotlight. I will strive to continue doing what I am doing, and hopefully inspire kids; young girls, or whoever it may be. It is not like I was casted in this movie and must suddenly figure out how to be a role model. My everyday life is just as important – who I am in my day to day: my interactions with others, and not just who I am in the public eye.
If Power Ranger colors were dictated by personal style…
I would be the Black Ranger. Playing into that classic, Eastern London stereotype, but I also like pale pink.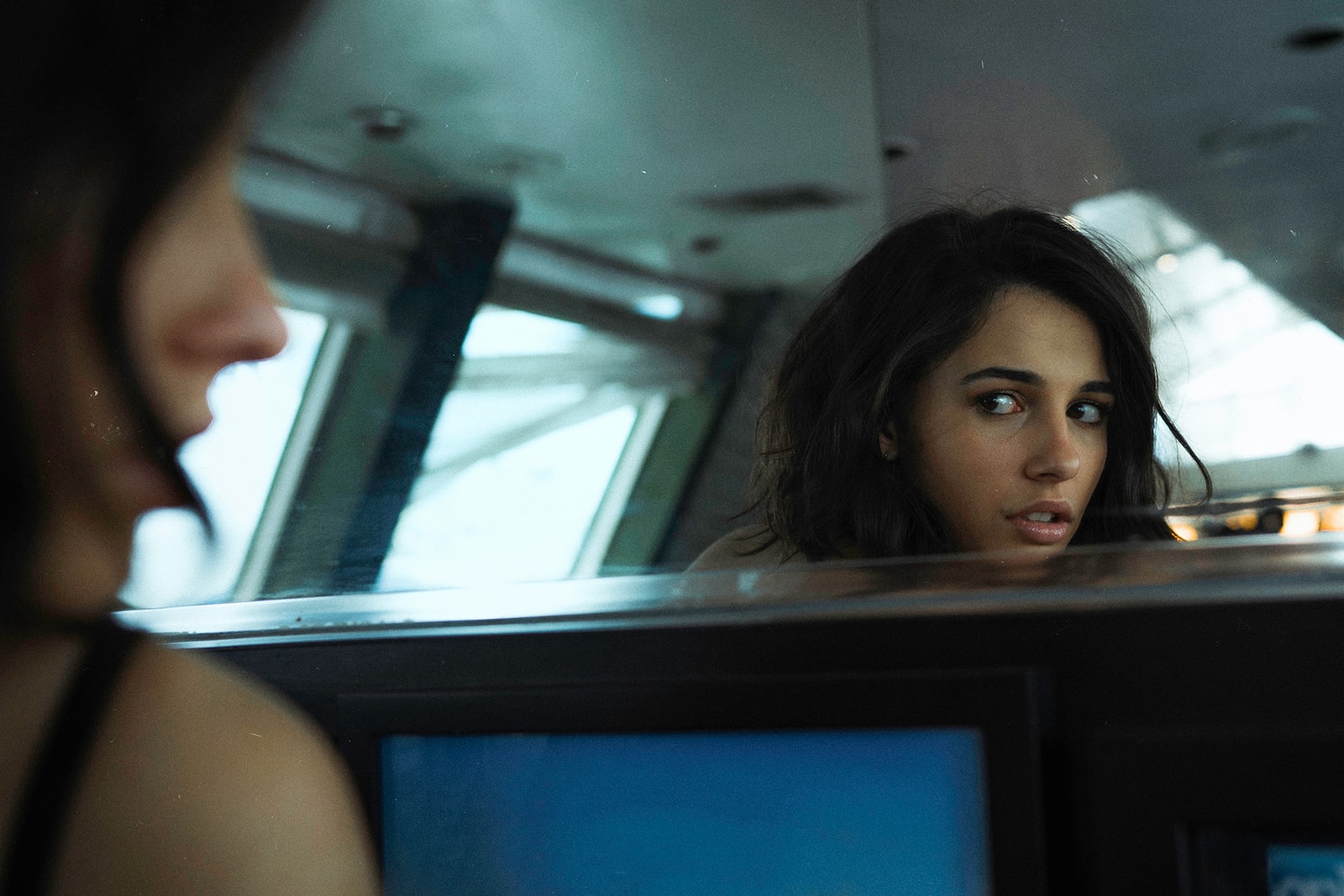 On European vs. American fashion:
I love European designers – the high end. You have Chanel for example — they have taken the female silhouette, and reimagined it so that women feel comfortable, which was the original concept of Chanel. I am also a big fan of J.W.Anderson. His designs are conceptual and quite interesting. Victoria Beckham is a favorite. Her take on "baggy comfort" runs parallel to my personal style, which is a bit androgynous. Stella McCartney also does a fabulous job of executing a similar look. I adore Burberry as well. I consider myself lucky to have been able to genuinely wear my favorite lines during the Power Rangers press tour. The U.K. kills it when comes to fashion, and I am proud to represent.
On her special personal piece or accessory:
I have an oversized denim jacket that I wear a lot. The AllSaints boots that I have been wearing throughout the press tour represent a trademark aesthetic of mine: comfy meets tough. Nothing beats a good leather jacket. Finally, I could never part with my dark green bomber jacket from COS.
On the role of Church:
God is the ultimate creative force. Growing up in the Church fostered an inner spirituality that also introduced me to the concept of music having a deeper meaning. There has always been a connection between my faith, and realizing that music can have a soul and purpose, which has ultimately affected the way I approach the art. Listening to soulful vocalists like Mary Mary and Kim Burrell; playing the piano, and leading worship has directly shaping my artistry. Sonically I've translated core elements such as layering harmonies, and the spirit of orchestrating sounds to make you feel a certain way into my personal work.
1 of 2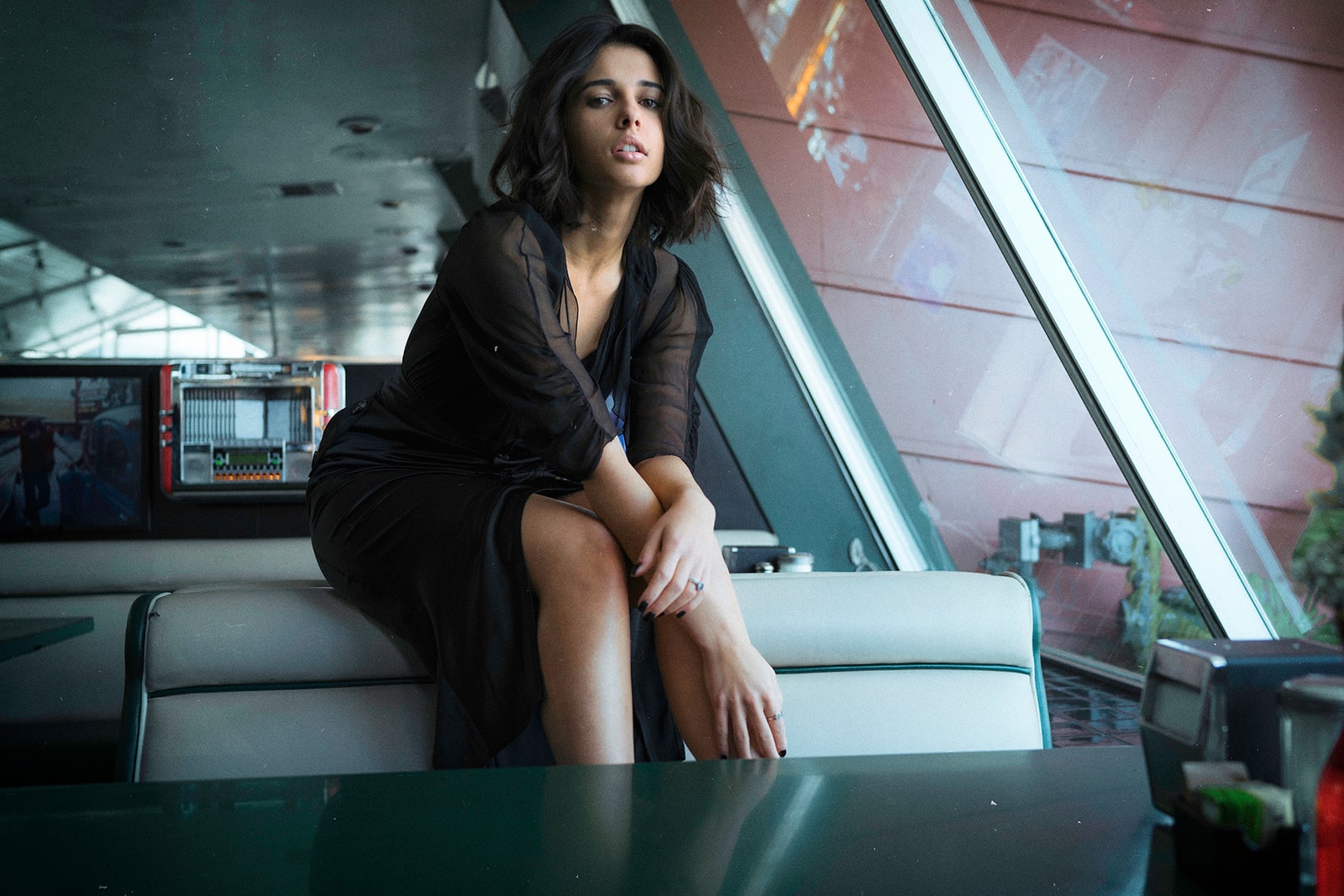 2 of 2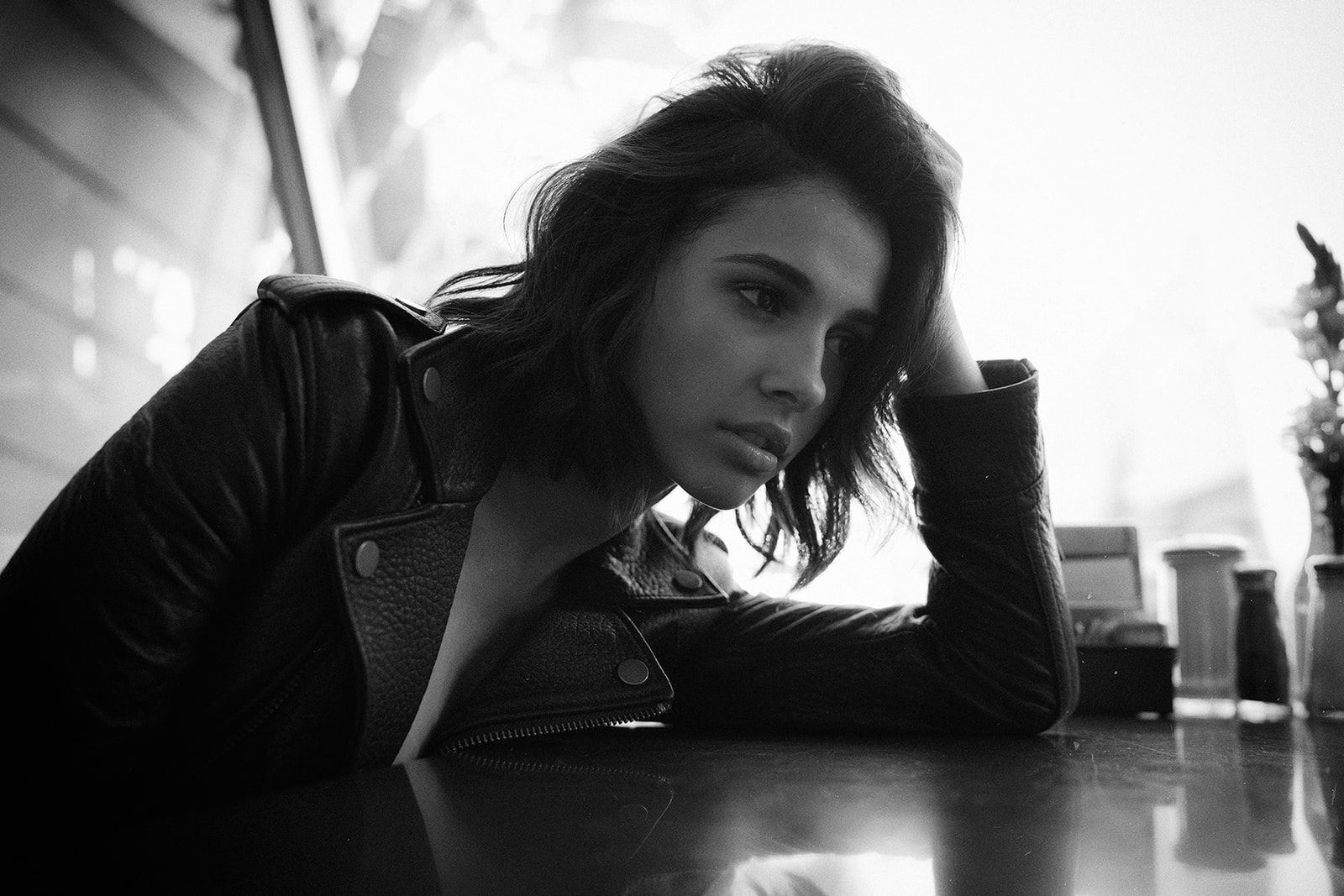 On what fuels her creativity:
Growing up I would see my peers doing things and say to myself, "I can do that." I especially felt this sentiment towards music – an industry where it is common to sign to a record label and be viewed as a commodity. You are constantly getting handed material others passed on, and fair enough, if I did not write nor produce, sure that would be great.  However, I have something to offer on the writing side, the production side, and just being creative in general. I have always written and produced my own material. I owe my development in part to being self-sufficient and proactive. Upon inspiration and realizing exactly what I wanted – a sound, melody, or clip, etc., rather than relying on others for help, I would figure it out and do it myself. If I still was not satisfied, I would create a "blueprint," and then have professionals perfect it.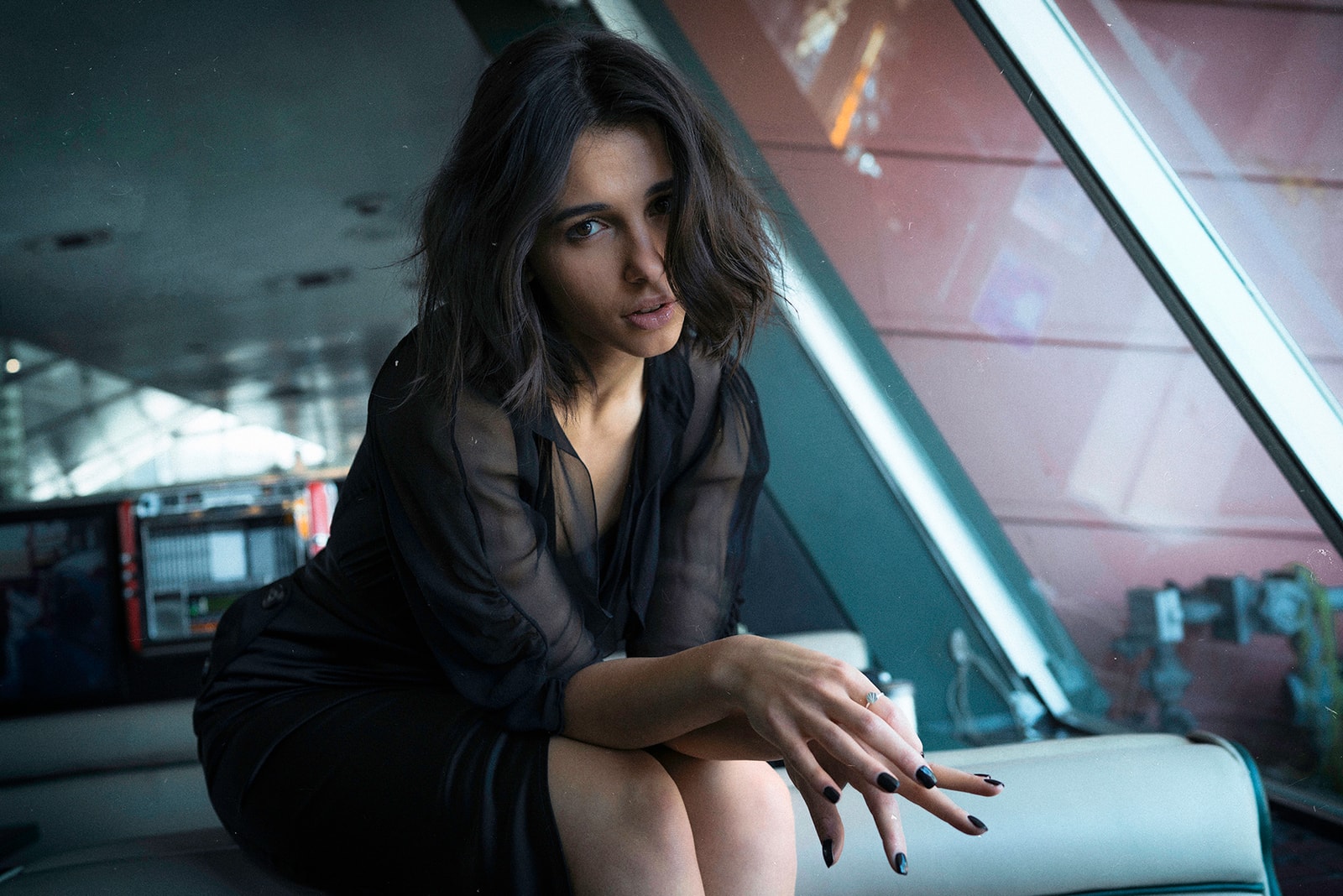 On the creative process:
I start a track by working with a weird plug in, and from there come up with a riff, before writing a song based on that. I started taking music seriously when I was about fifteen. I remember downloading Garage Band, having no equipment and literally singing into it. I would add a load of reverb to my voice, which is where my "airy-fairy" sound originates. I am not the best at programming a beat, but what I can do is figure out patterns. "Prayer-lude" was the first song I produced on Pro Tools as an experiment. I have an amazing team, coincidentally assembled through Church. When you have a room full of Church people, we feel the music (laughs). I can rely on my team (engineers, instrumentalists) to flesh out the beat, and I will construct a base line. I love mixing live instruments with electronic sounds. At the same time, I truly believe I am only as good as my team, so when we are in the studio, it is an open forum. They are not a bunch of "yes men," we listen to each other and bounce off each other's vibes. I oversee everything, but know it is crucial to have my team close around me.
On curating her image/brand:
As a team, we look and find artists with different perspectives. Instagram has been a great source. We then feed an artist the stimulus: they listen to the music and deliver their interpretation, inherently creating the desired honest connection between the music and the corresponding visual. I always save a bunch of visual references for direction when it is time to begin that phase of the process. Naturally, I am drawn to the clashing of two entities, especially when they are coming together as opposites. For example, it can be the pop in my voice contrasting with a softer image. This rooted juxtaposition serves as my creative base. At the end of the day, the goal will always be to capture the feeling of a song, and transform that sensation into a visual.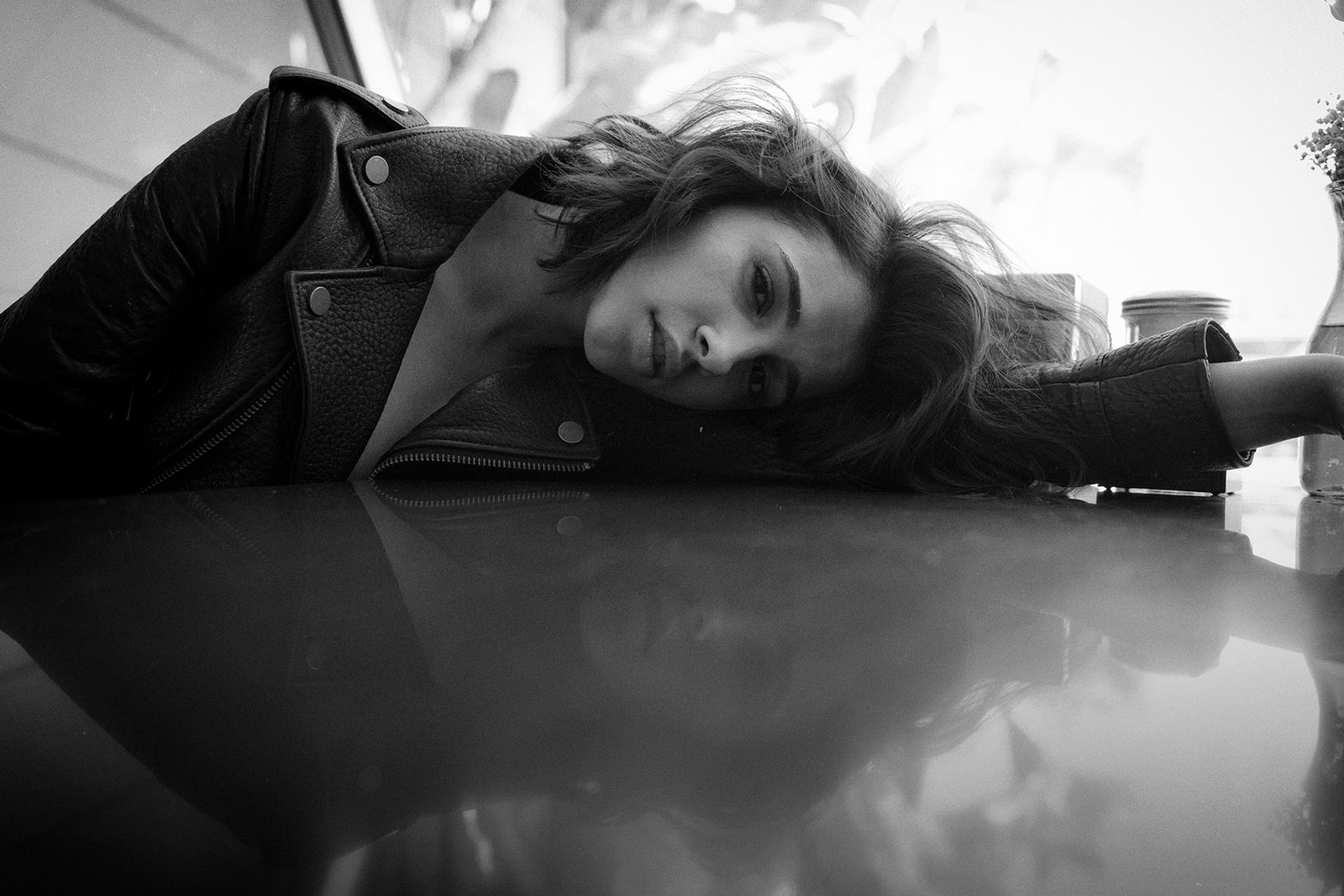 On balancing musicianship and acting:
I am an independent artist and aspire to continue growing as a musician. However, acting is an avenue that has opened doors. I will eventually switch gears to solely music, but at the moment it is both. It is simply a matter of right timing. People can smell when an act is inauthentic or manufactured. I truly believe in selling a polished product and will not shove it down people's throats. If people gravitate towards my music – amazing, if they do not, cool. I am really looking forward to performing my music live; it is an area that I thrive in. I cannot wait to showcase that side of me to my fans.
On her upcoming EP:
Promises is soft, dreamy, and has a soundtrack feel to it in its own complex manner. My new project is much more hard hitting – it definitely packs a punch, yet there is a simplicity to it. My team and I picked out elements from Promises, such as the synths, and layered electronic and live drums upon that foundation to produce a more soulful, catchy sound. The working theme is relationships, but from different perspectives: finding love, losing love, being in love, forcing love.
On The Chicken Connoisseur:
Yeah…I stopped going to those chicken spots in London unless I want salmonella (laughs). A home cooked, roast chicken will do.
Naomi in three words:
I am British, sarcastic, (pause) … indecisive. Yeah you can add indecisive (laughs).
Photographer

Aaron Miller/Hypebae
Stylist

Zadrian Smith
Hair Stylist

Bridget Brager
Make-Up

Sabrina Bedrani
Creative

Tobe Okocha
Share this article