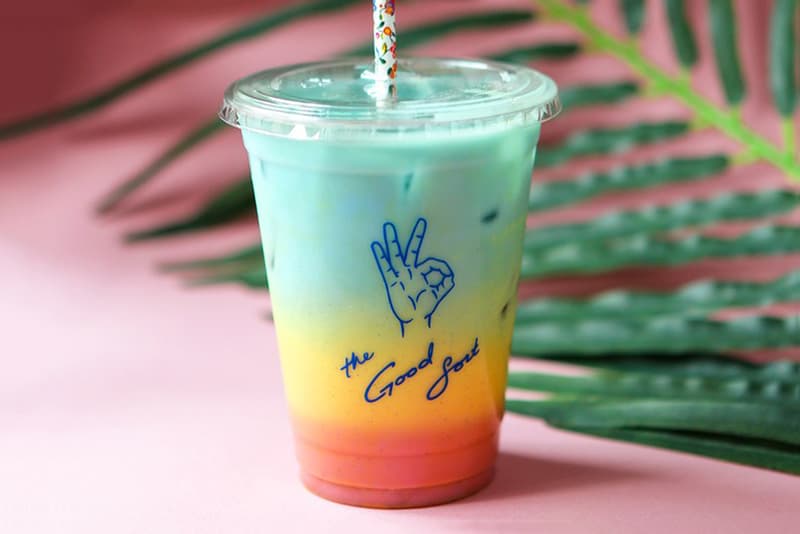 Food
This NYC Café Is Serving a Unicorn Latte That's Guilt-Free and Healthy
Gotta keep your Instagram game going strong.
This NYC Café Is Serving a Unicorn Latte That's Guilt-Free and Healthy
Gotta keep your Instagram game going strong.
With its photogenic appearance, Starbucks' color-changing Unicorn Frappuccino quickly became the talk of the town last week. While the drink is no longer available at the coffee chain, there are a number of spots in New York where you can enjoy a colorful beverage that's just as good, or even healthier. There's Brooklyn's The End, where they serve a confetti-topped unicorn latte. Then there's The Good Sort, where you can purchase an iced rainbow latte that's perfect for combating the summer heat.
Mixed with healthy ingredients such as beetroot, ginger, blue algae, turmeric and oat milk, the rainbow latte tastes almost like a milkshake, except it sees a beautiful gradient from red to green. "The trick to the layering is in the density of the milks," says Kate Ross, The Good Sort's store manager. "The oat milk is the heaviest, which is on the bottom, then the almond, and the coconut is the lightest, which is on the top."
Check out more images of the rainbow latte, then head to the address below to taste the real deal.
The Good Sort
5 Doyers St,
New York, NY 10013
Source
Image Credit

The Good Sort
Share this article