On the Eve of Earth Day, Reformation Opens America's First Sustainable Fashion Factory
Co-founder Yael Aflalo reflects on what this monumental moment means for the industry.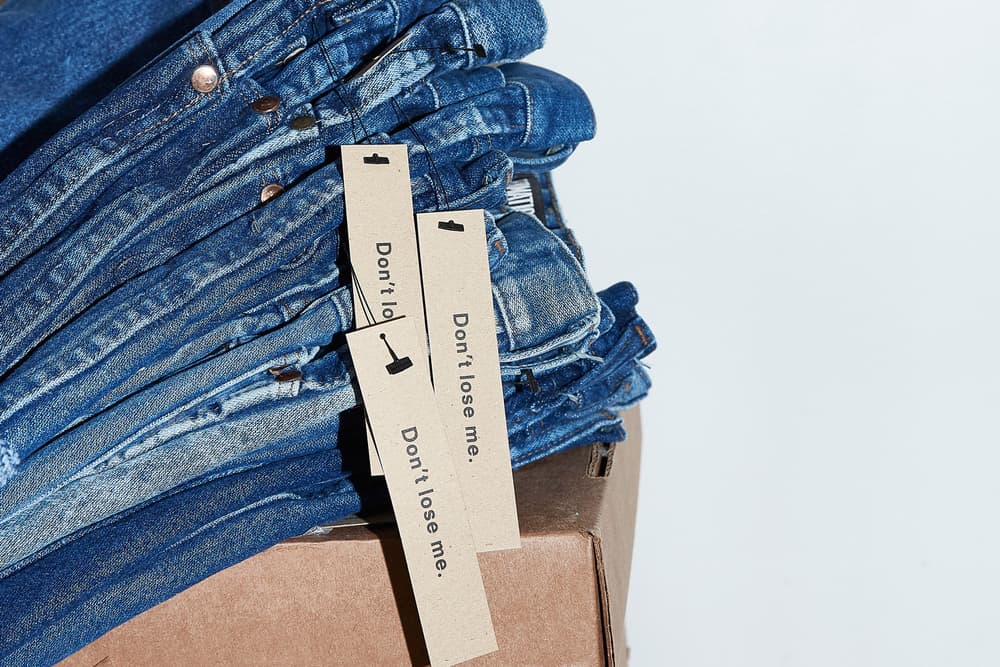 1 of 3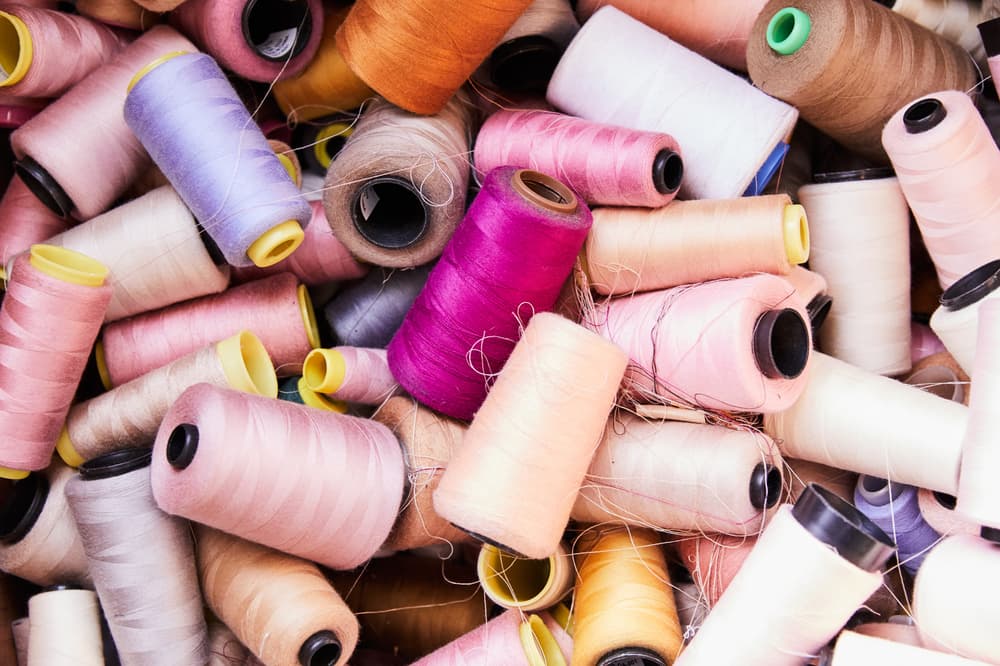 2 of 3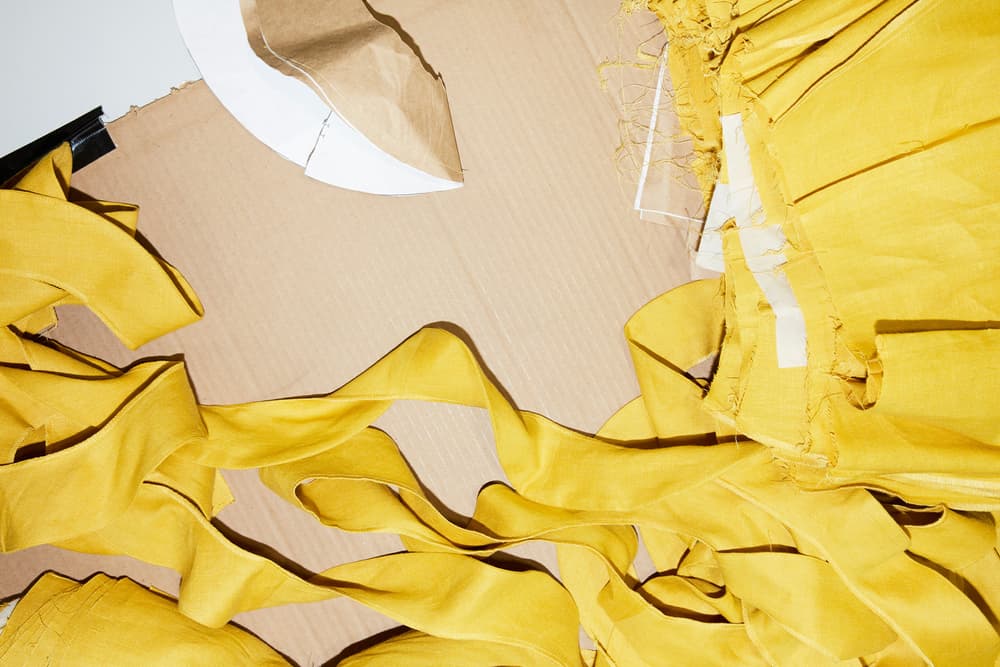 3 of 3
April 22, 1970 marked the beginning of the modern environmental movement also known as Earth Day. As worldwide celebrations begin this year, we take stock of the progress made since its inception. Entrepreneurs across industries have taken responsibility for the impact of their production, replacing old methods with cleaner alternatives like green energy sources and recyclable materials.
Among those leading the charge is ethical womenswear brand Reformation – it was co-founded in 2009 by model-turned-entrepreneur Yael Aflalo. The fashion industry, worth $3 trillion USD, happens to be the second most-polluted industry in the world, according to Forbes. While clothing is a basic human necessity, the sheer mass of resources consumed and wasted is fear-inducing.
Reformation works from an ethos antithetical to this damaging cycle aiming to create a completely clean supply chain. Worn by fashion darlings like Rihanna, Emily Ratajkowski and Gigi Hadid, the brand has managed to create appealing clothing while staying true to its eco-friendly mission — a truly daunting task.
On this year's Earth Day, Reformation will hold tours of America's first vertically-integrated, eco-friendly factory in Los Angeles. We spoke to Aflalo about her sustainable mission and the future of the fashion industry.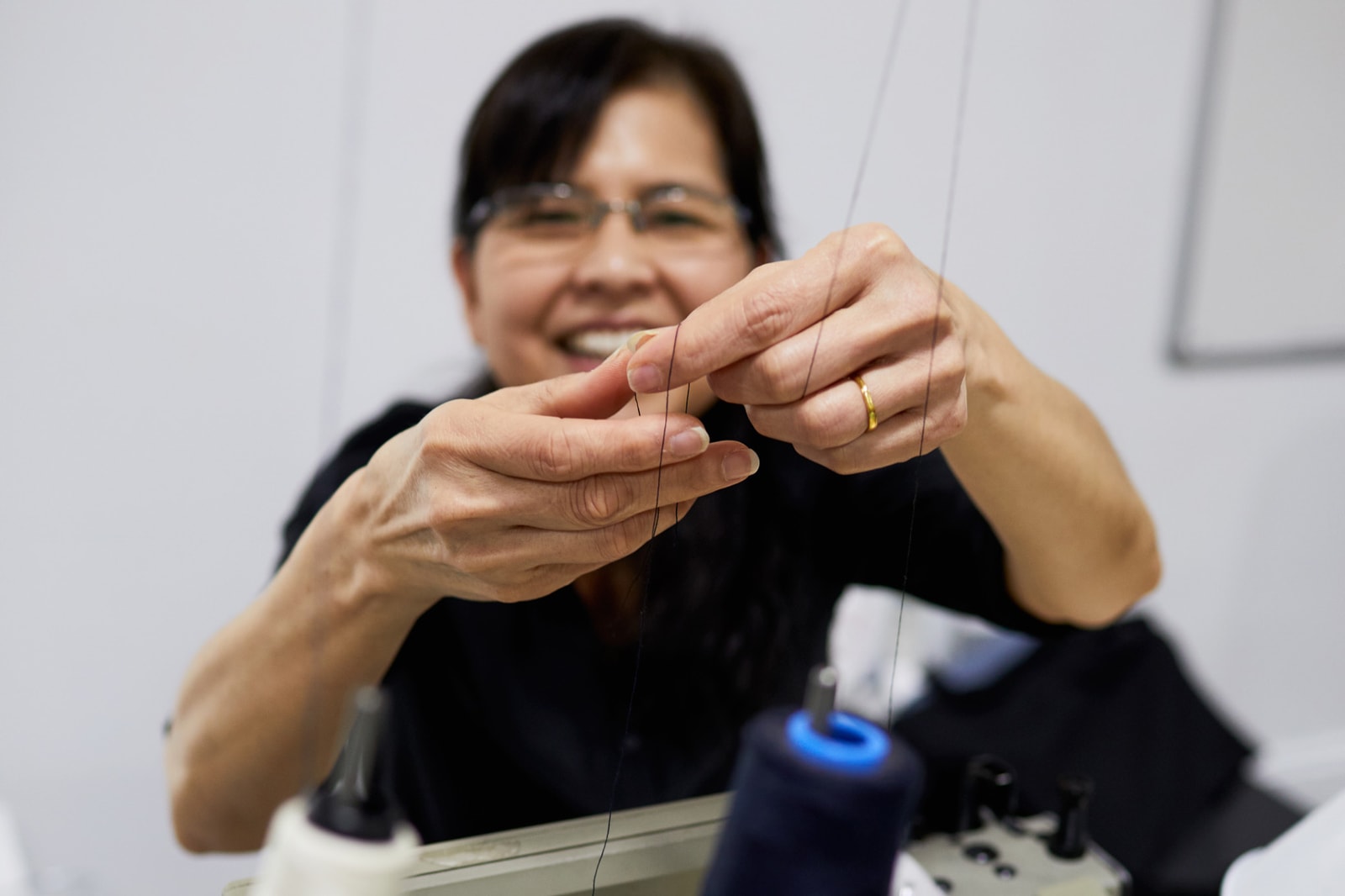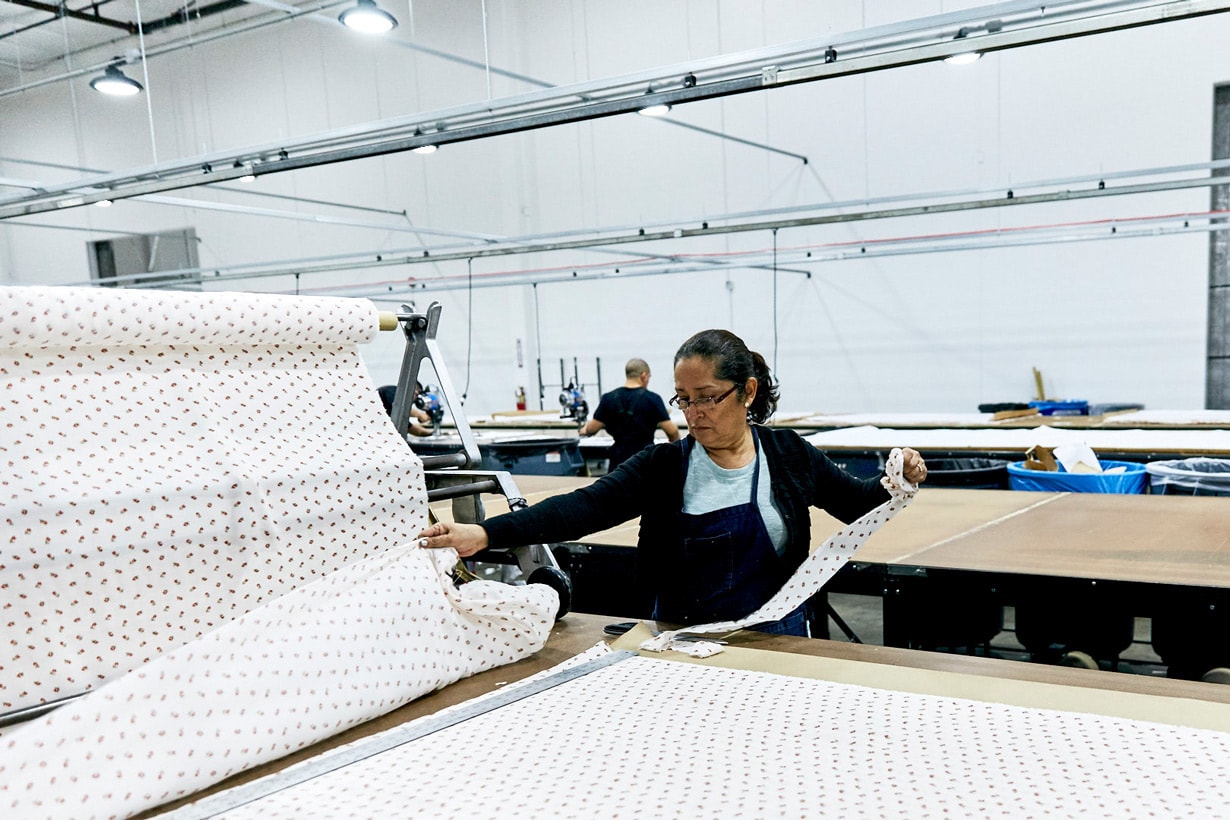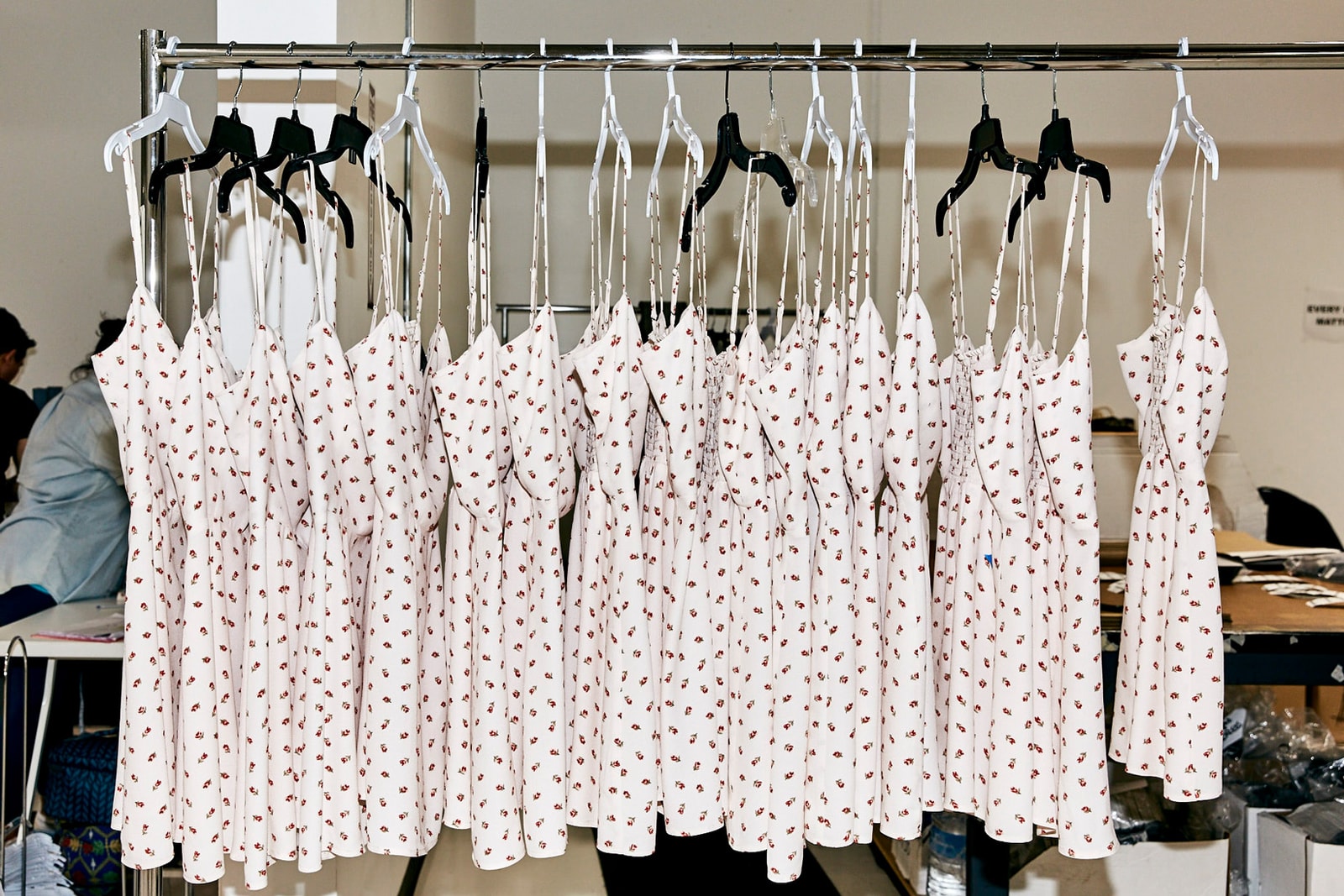 Reformation launched in 2009 and began to produce garments sustainably in 2012. Can you tell us a little bit about its origin and how the sustainable factory came to be?
I started Reformation after a trip to China where I was shocked by the amount of pollution that manufacturing techniques were causing. I wanted to build our factory with this experience in mind, making sure not only to integrate sustainable practices throughout, but also to improve employee conditions.
What do you think will surprise visitors about the new Reformation factory in Downtown Los Angeles?
Definitely with the size and scale of the factory. We are still a small brand and moving to this new space (almost 4 times the size of our previous one) is significant for us as a business. It's also awesome seeing the whole process from design to manufacturing to photo shoots and shipping all under one roof.
"We need to be making it easier for consumers to make better choices. If there's continuously a cheaper, less sustainable option, it's difficult for there to be any real change."
What do you believe is the future of sustainable clothing? Do you think major retailers will begin to make the switch? Do you believe there is way for major retailers to make their production more sustainable?
When we're able to get major retailers on-board with sustainable clothing, then we'll see the big shift – we all need to be making it easier for consumers to make better choices. If there's continuously a cheaper, less sustainable option, it's difficult for there to be any real change. I think the larger retailers are feeling pressure from more conscious consumers so they will hopefully start to rethink their business.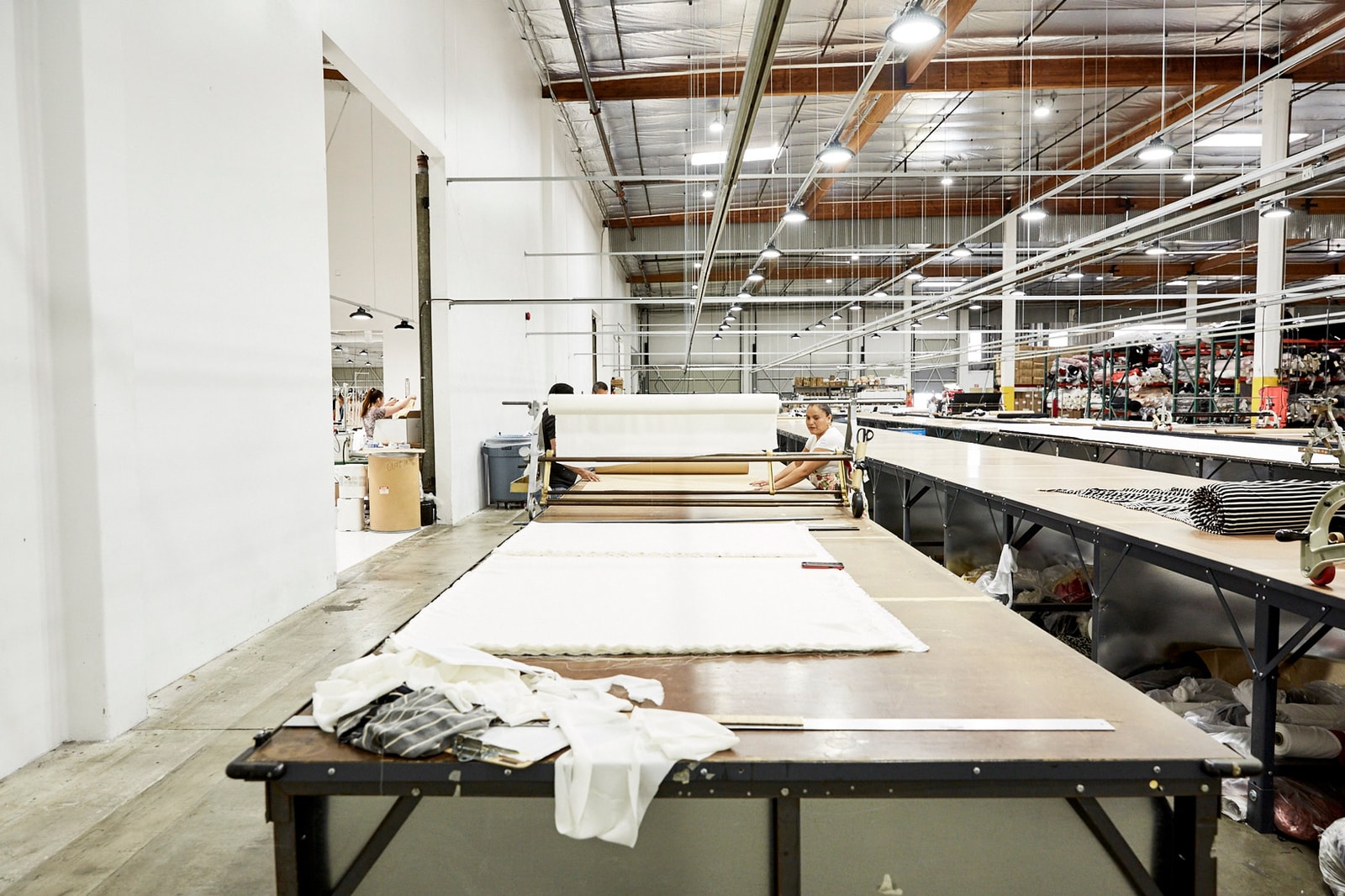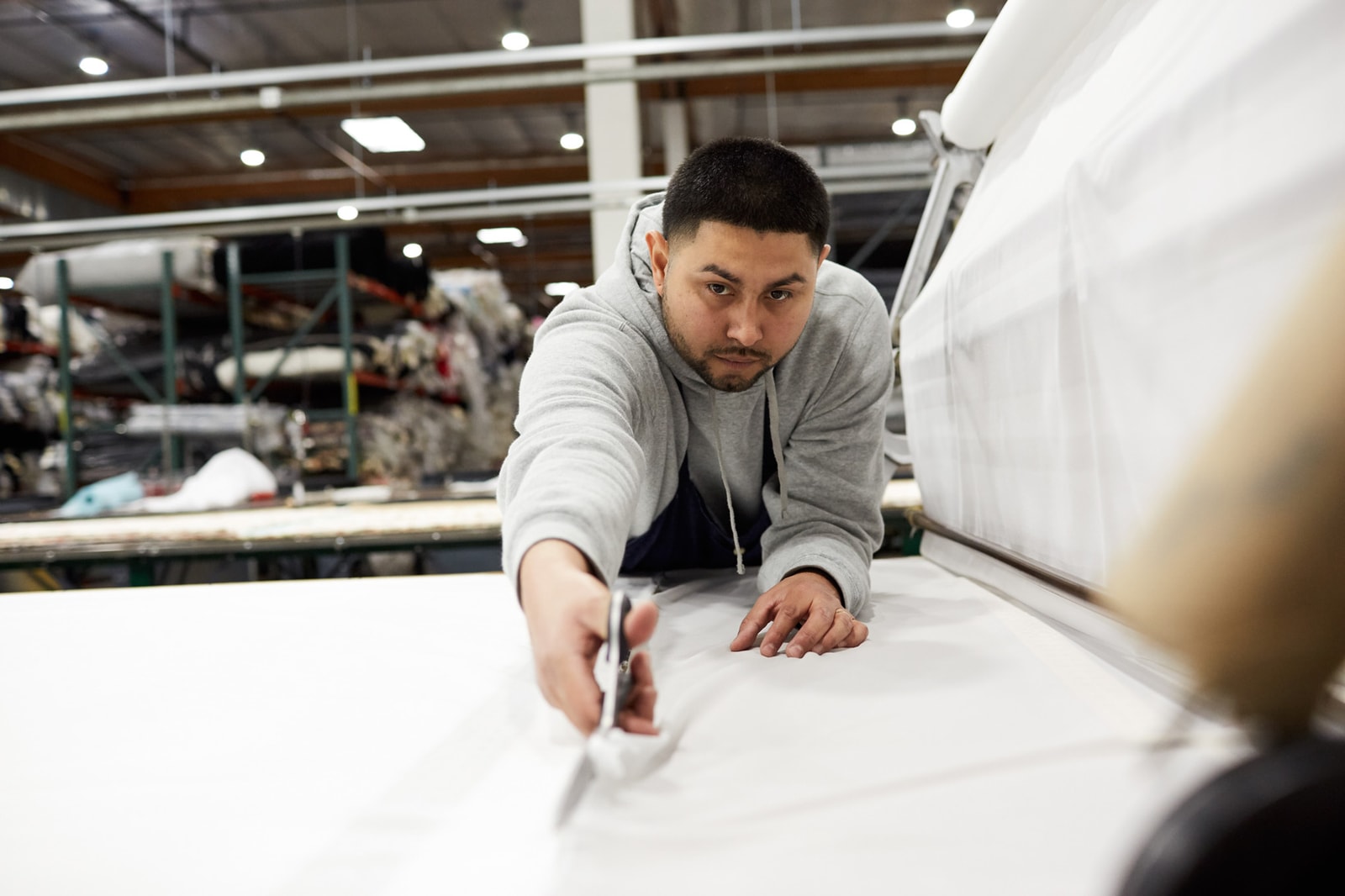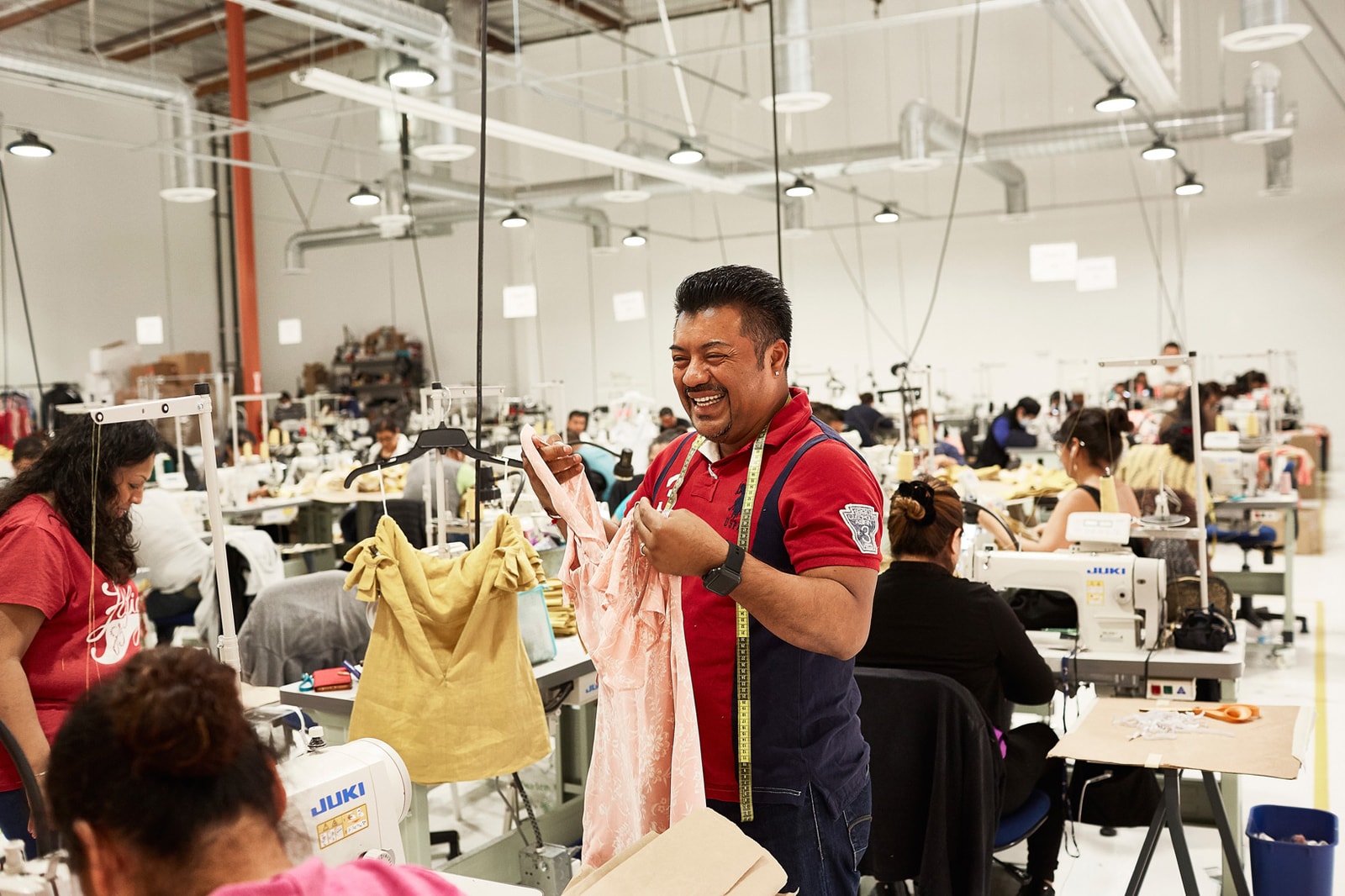 Reformation is completely transparent about the tracking of its environmental footprint and even created the RefScale to give consumers an open look at its practices. Do you believe that Reformation's model of manufacturing can transfer to other brands? In other words, is a completely sustainable global clothing market a near reality or a far dream?
I think that it will be a step-by-step movement requiring not only persistence and dedication from brands, but also continual urging from customers. Not enough people realize that their voice can carry a lot of power with companies big and small, and that's how the general population will be able to affect change. I think as a model, we are always looking for the win-wins, so there shouldn't be major barriers for other brands and even other industries to apply the same practices to make products and businesses better.
Can you tell us a little bit about your design process? Are eco-friendly materials and construction immediately taken into consideration when brainstorming designs, styles and collections?
As soon as we start designing, we look at what fabrics we have available and work around that. Also, as the home of America's first vertically-integrated sustainable factory, environmentally-friendly methods of production are a priority. We use eco-friendly lighting, have recycling and composting practices, and other eco-operations around the factory.
"We want to offer a lot of information but never shove it in anyone's face – the goal is to show the total cost of fashion so people can make their own empowered choices."
Fashion is the second most polluting industry in the world. This is a fact that most consumers are not aware of. Education is a key part of Reformation's ethos. How does the brand work to attract newcomers and spread the word about the pollution that fashion causes?
Social media has obviously been a great tool for us to share the mission behind the brand and what we're doing to lessen our environmental impact. We also incorporate eco-facts in our weekly marketing emails and have an extensive "Who We Are" section on our site that explains fashion's pollution and our sustainable practices. We want to offer a lot of information but never shove it in anyone's face – the goal is to show the total cost of fashion so people can make their own empowered choices and we can keep creating better solutions when it comes to making clothes.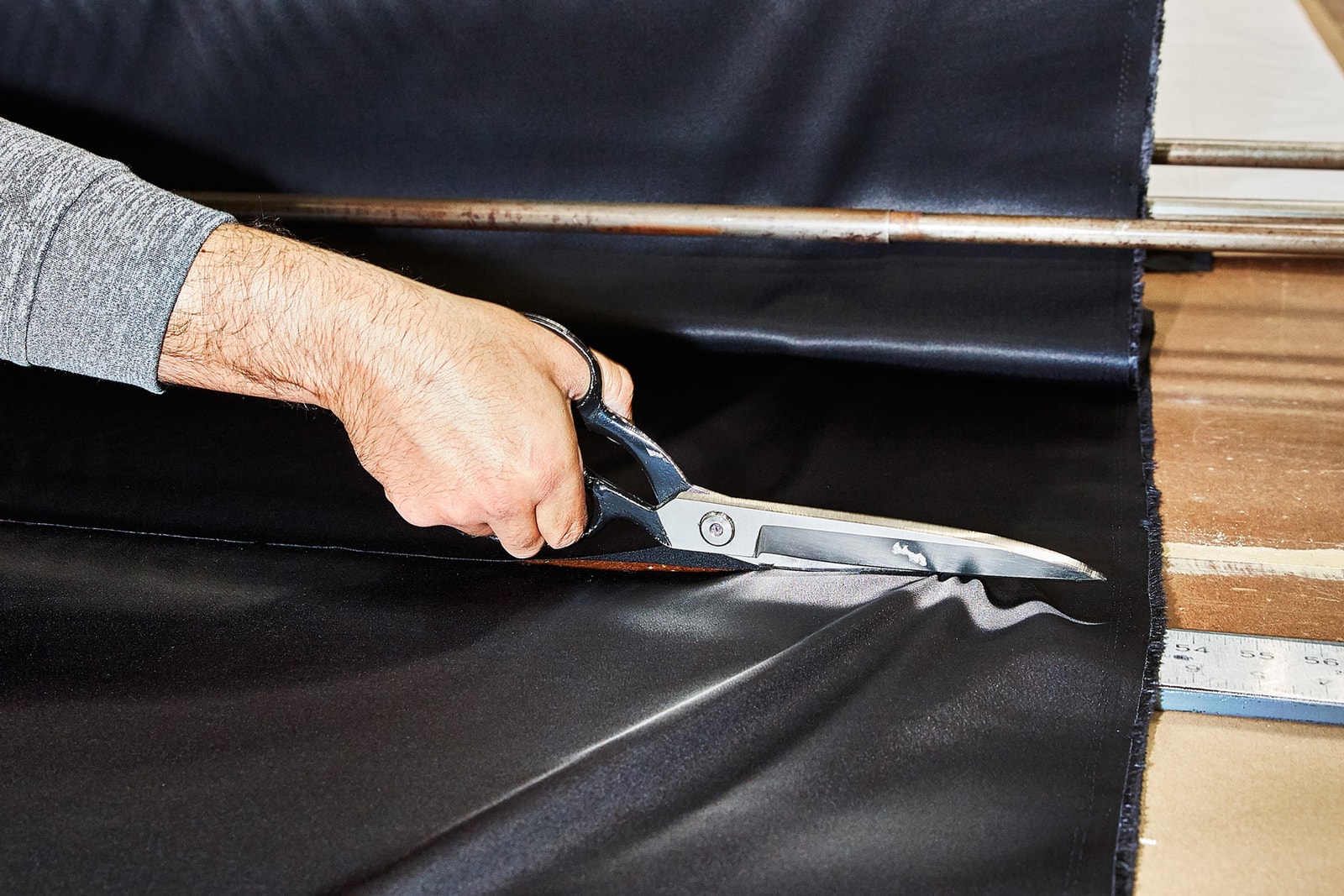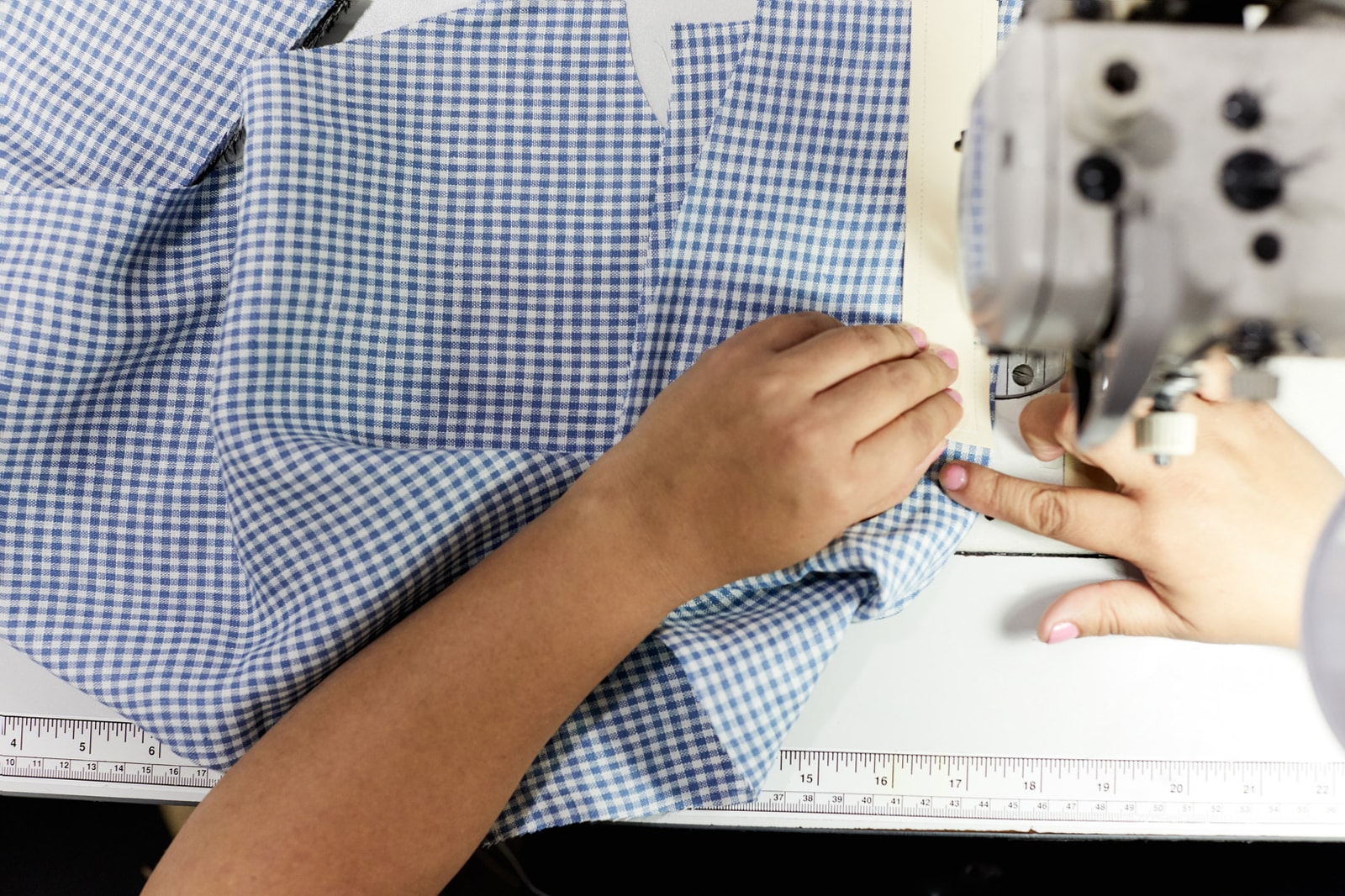 Reformation offers a small handbook on how to wash and take care of our clothes after purchase. Consumers don't take good care of their clothing because often it's not meant to last. How has Reformation managed to create clothing that is stylish, sustainable and long-lasting?
We work hard to not only create sustainable clothing, but to design with style and versatility in mind. Ref pieces are sexy but also classic and effortless so you can wear them over and over again. Up to two-thirds of clothes' carbon footprint occurs after you take it home so we always include info about garment care. That way customers know the easy ways to reduce that impact and extend the life of their clothes like washing cold, air-drying and green dry cleaning.
What advice do you have for someone who is trying to build a sustainable wardrobe? What's the best way to approach this task?
First, I'd say go through your closet and donate all the stuff you don't wear anymore — that way it gets recycled instead of tossed in the landfill. Then, find a sustainable brand near you and grab the basics like jeans, tees and a good wrap dress. Build from there.