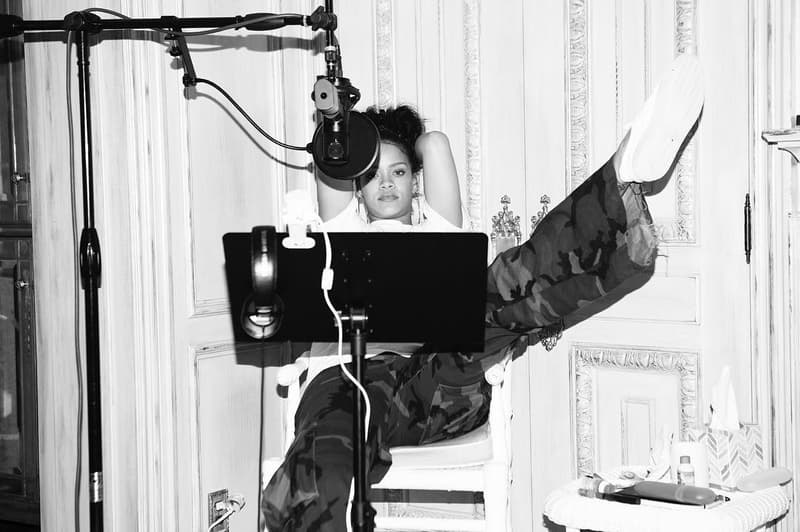 Listen to Rihanna Rap on Kendrick Lamar's "LOYALTY."
Turn it up.
It's been a while since we've heard new music from Rihanna, but now the Bad Gal is back again courtesy of Kendrick Lamar. Days before releasing DAMN., the Top Dawg Entertainment rapper released the tracklist that included the singer as one of his few features. Now with Thursday's release of the high-anticipated album we can finally press play on their duet, "LOYALTY."
Unlike RiRi's collaboration with Future on "Selfish," the Kendrick track hears her alternating between singing and rapping. She asks:
Tell me who you loyal to
Do it start with your woman or your man?
Do it end with your family and friends?
Or you're loyal to yourself in advance?
I said, tell me who you loyal to
Is it anybody that you would lie for?
Anybody you would slide for?
Anybody you would die for?
Listen to "LOYALTY" below, then tune into Kendrick's video for "HUMBLE." here.