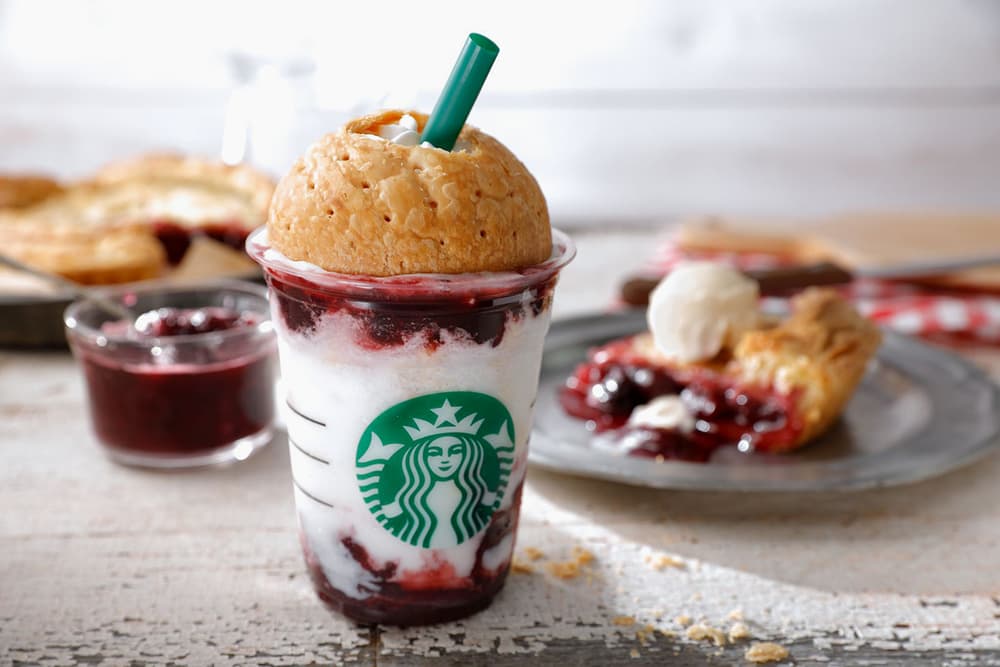 Food
Starbucks Japan Whips Up a Scrumptious Cherry Pie Frappuccino
Topped with a delicious pie crust.
Starbucks Japan Whips Up a Scrumptious Cherry Pie Frappuccino
Topped with a delicious pie crust.
Looks like Starbucks Japan is offering more special, seasonal drinks this spring in addition to its cherry blossom-flavored beverages. Available only for a limited period of time, the new American Cherry Pie Frappuccino is a creamy, vanilla based drink that features a sweet, American style pie filling. More than that, the sugary treat is topped with a scrumptious pie crust shaped just like the café's plastic domed lids. Imagine having this drink with an actual cherry pie. That'll be pretty awesome.
For those who're heading to Japan this spring, you'll be able to purchase the American Cherry Pie Frappuccino at any Starbucks locations in the country from April 13 to May 16.
Image Credit

Starbucks Japan