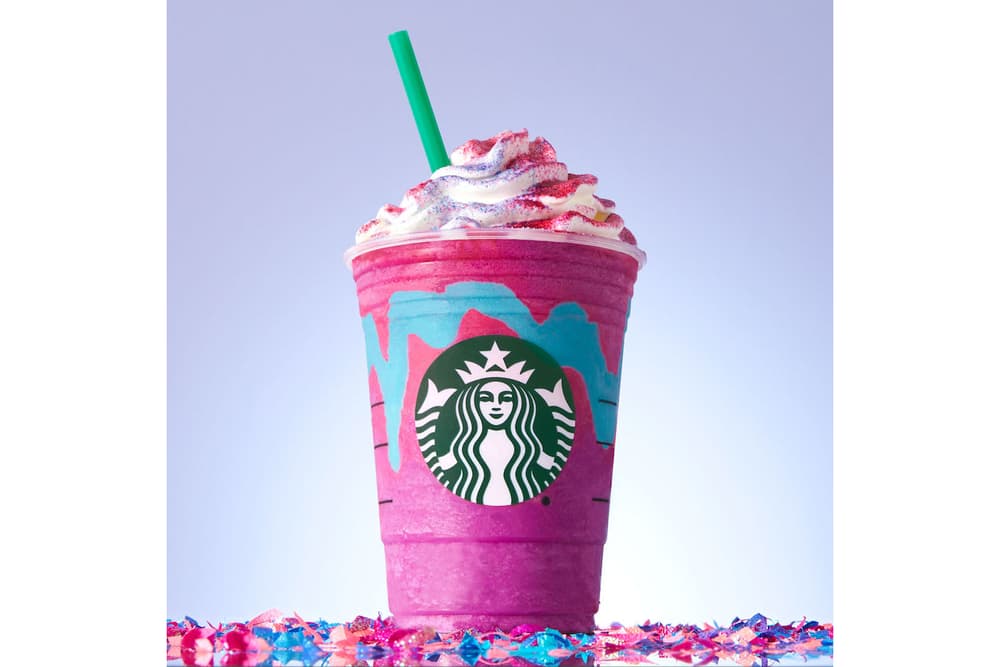 Starbucks Breaks Instagram with a Color-Changing Unicorn Frappuccino
What is happening?!?!
We may have already seen the Unicorn Latte from Brooklyn-based café The End, but Starbucks now takes it to the next level with a color-changing Unicorn Frappuccino. In case you're wondering, the vibrant concoction is created with pink powder blended into a crème Frapp base with mango syrup. The beverage is then layered with a sour blue powder topping, and then probably infused with magic. Here's the kicker, though: the Unicorn Frapp starts as a fruity, sweet purple drink (no, not that kind) with swirls of blue throughout — but as you stir, the colors will gradually turn pink and the flavor instead becomes tangy and tart. Magic, indeed.
The Unicorn Frappuccino will be available at Starbucks from April 19-23 only, while supplies last. If you're lucky enough to get one, don't forget to snap a shot for Instagram — who knows when this unicorn will appear again.
Source
Image Credit

Starbucks