1 of 3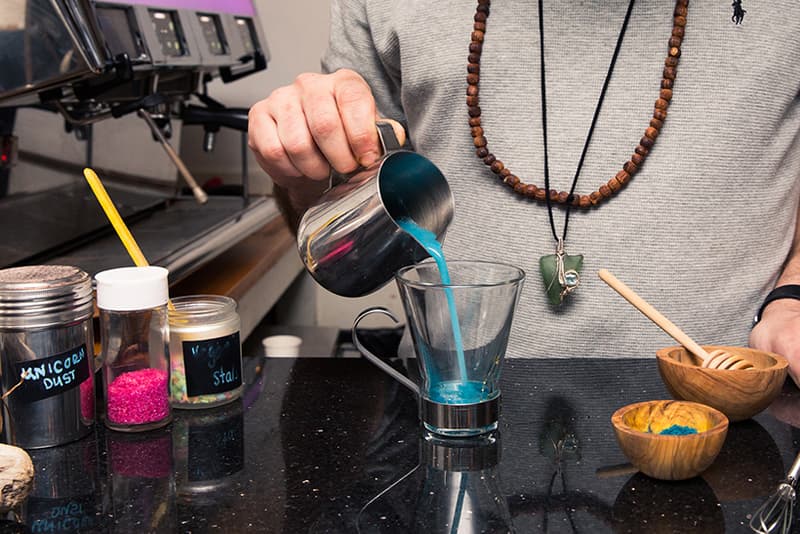 2 of 3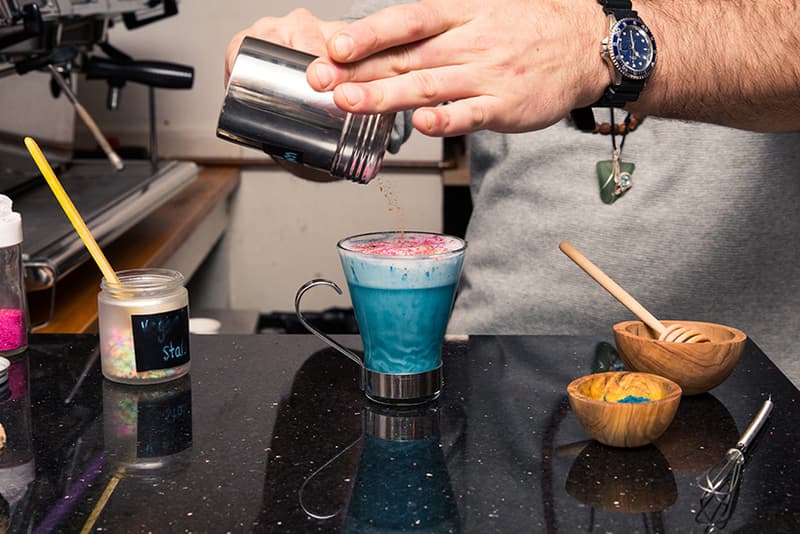 3 of 3
Food
Unicorn Latte Is Now a Thing and Here's How You Can Make It
Brooklyn's The End café shares its secret recipe.
Unicorn Latte Is Now a Thing and Here's How You Can Make It
Brooklyn's The End café shares its secret recipe.
With Instagram becoming more and more indispensable in our everyday life, it seems like restaurants these days have to serve food that not only tastes good, but that also looks good. In Brooklyn, a café named The End has created a menu full of rainbow-colored beverages that are definitely not your regular black coffee nor your typical cappuccino. Topped with star-shapped confetti, the unicorn latte looks almost too dreamy and beautiful to drink.
For those who're interested in recreating this special drink at home, check out a DIY recipe below:
Unicorn Latte

INGREDIENTS

1 ½ cups raw cashews, soaked for 4 hours
3 ½ cups filtered water
1 vanilla bean, insides scraped out
2 oz cold pressed ginger
2 oz lemon
1 tbsp blue majik spirulina extract
1 tbsp maca root
3 medjool dates

DIRECTIONS

1. Mix all ingredients in a high-speed blender for one to two minutes until well blended.

2. Dust with spirulina powder to garnish.

3. Serve warm and frothy, or chilled on ice.

Makes about 3 ½ cups.
Source
Photographer

Alec Kugler/Coveteur