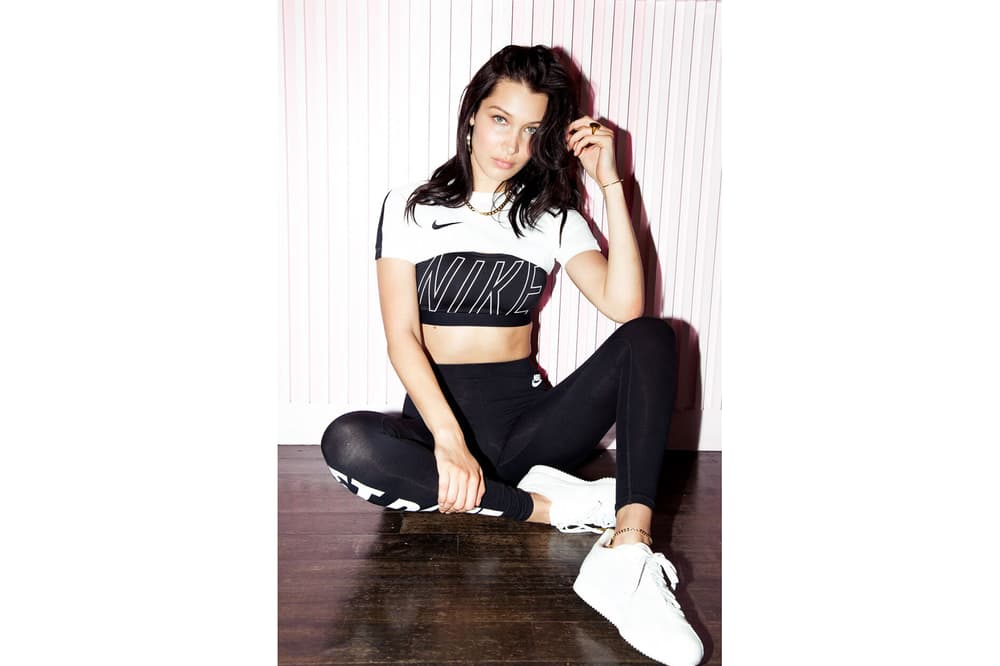 1 of 3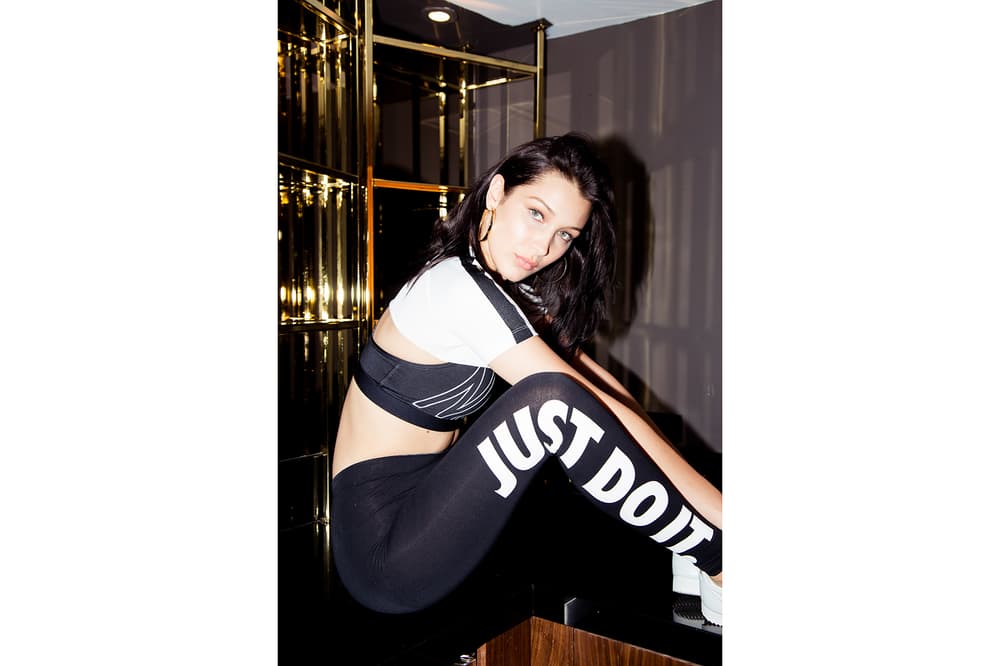 2 of 3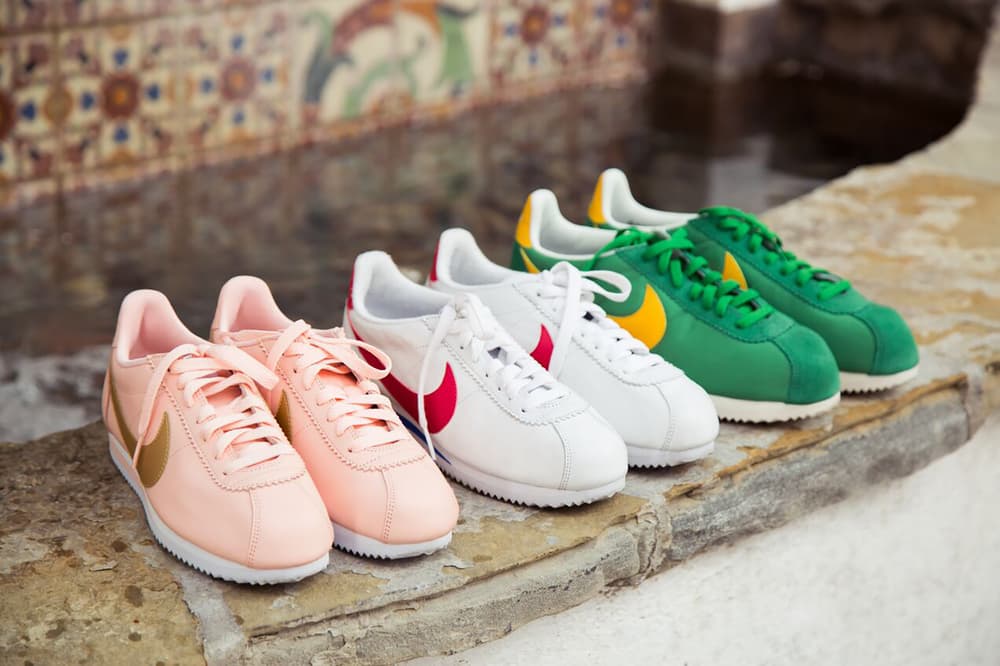 3 of 3
Fashion
She's a Swoosh-head: Bella Hadid Talks Owning Too Many Sneakers
She models the Nike Cortez on 'Coveteur.'
She's a Swoosh-head: Bella Hadid Talks Owning Too Many Sneakers
She models the Nike Cortez on 'Coveteur.'
Bella Hadid become a Nike girl last November, sealing the deal with a #NYMade campaign that debuted on a billboard in New York City. She had said in a press release when it was announced:
"I am so excited to be part of the Nike family. It has been a dream of mine since I was little."
The it-model then went on to model the Riccardo Tisci x NikeLab Dunk Lux Chukka. She's back to prove her devotion to the Swoosh again – now modeling the new Cortez. In an interview with Coveteur, Bella spoke at length about her obsession with sneakers, styling the Cortez and more. Catch an excerpt below and head to Coveteur to read the whole interview.
Stephanie: What is it about sneakers that you love so much and how many would you say that you own?

Bella: It's sporty but very cute and sexy to have a woman wearing sneakers.

I have a lot, probably have 50 pairs. I also started working with Nike so I would ask and they would send me mass amounts. I need to start donating them, I feel bad having that many sneakers.

Stephanie: How would you style sneakers?

Bella: Well, I wore my Cortez's today to work with Levi's with a T-shirt. The coolest part about the Cortez is that you can mix and match it with a black dress or Levi's or sweatpants, whatever you want.

Stephanie: What is the craziest thing you have tried in the name of health or beauty?

Bella: I'm sure I've done some crazy shit. This lemon cayenne juice cleanse is pretty crazy. It is next level. It doesn't sound crazy but once you're in it, you're like, "What is life? What is going on?" I know it is pretty popular but…

Stephanie: Leading up to something big like VS, is there anything you add to your routine?

Bella: I love working with my trainer but my work out schedule is a lot more intense leading up to VS or something big like that. My body can't handle aggressive works outs. A lot of times in the year I will work out a couple of times but during VS I work out every day.

It is more about being the best me I can be, not about losing weight. That comes naturally but is it about being fit and feeling strong.
Photographer

Travis Schneider/Coveteur
Stylist

Stephanie Mark
Share this article