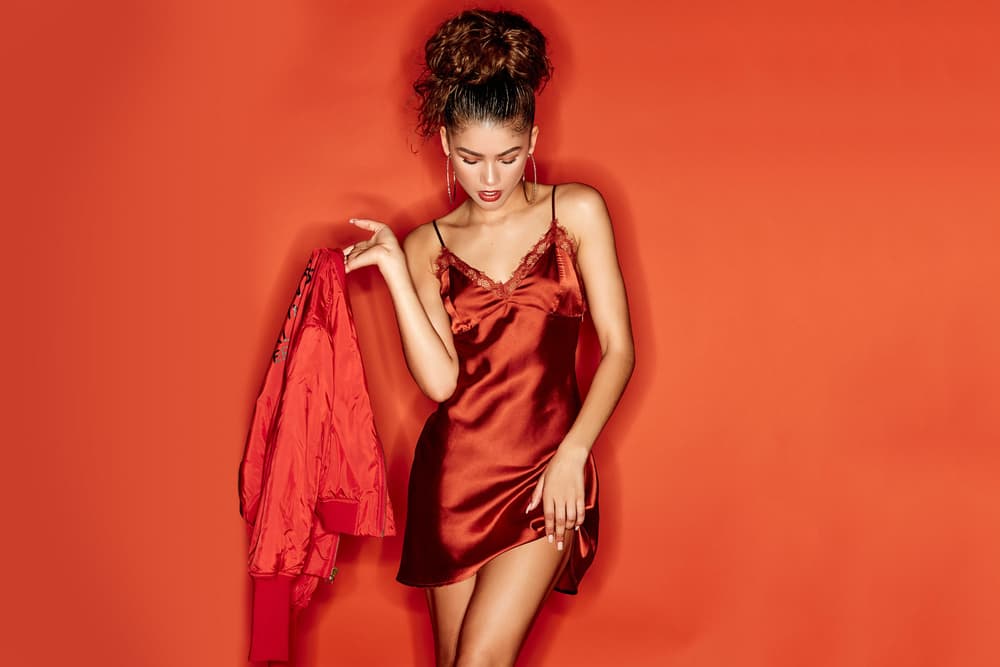 Fashion
Zendaya's Major Key to Confidence Is a Lesson for Us All
The actress-turned-designer talks to HYPEBAE about her brand, Daya by Zendaya
Zendaya's Major Key to Confidence Is a Lesson for Us All
The actress-turned-designer talks to HYPEBAE about her brand, Daya by Zendaya
We want to be Zendaya when we grow up. At only 20 years old, she's had a healthy career as both an actress and a singer, and she's already a fashion icon — even Rihanna agrees. But even more so, she's using her style powers and prowess for good with her own clothing line, Daya by Zendaya. This spring marks the second round for her affordable range, and it's obvious in her designs that she's a girl after our own cozy heart — oversized hoodies, wide-legged track pants, and frayed denim, oh my.
There's something inherently cool about both Zendaya and her collection, which could easily be attributed to the one thing she's always wearing whether she's delivering gasp-worthy moments on the red carpet or just chilling on Instagram sans glamour: confidence. No, you can't buy it on her website alongside luxe slip dresses or cropped crewnecks, but she shares her secret to finding her best accessory. Keeping reading to see what else we learned from her about confidence and her clothing line in our interview below.
1 of 6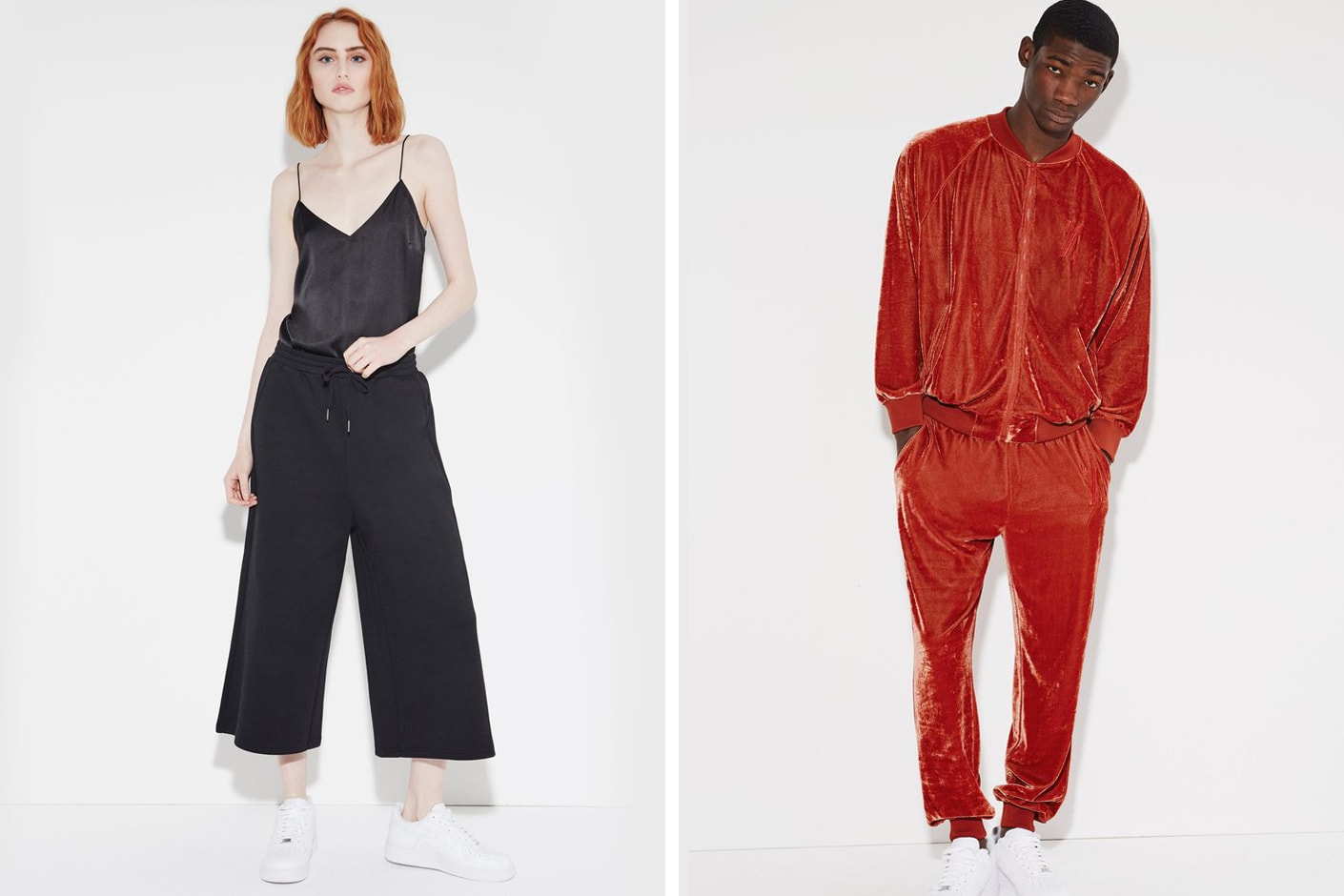 2 of 6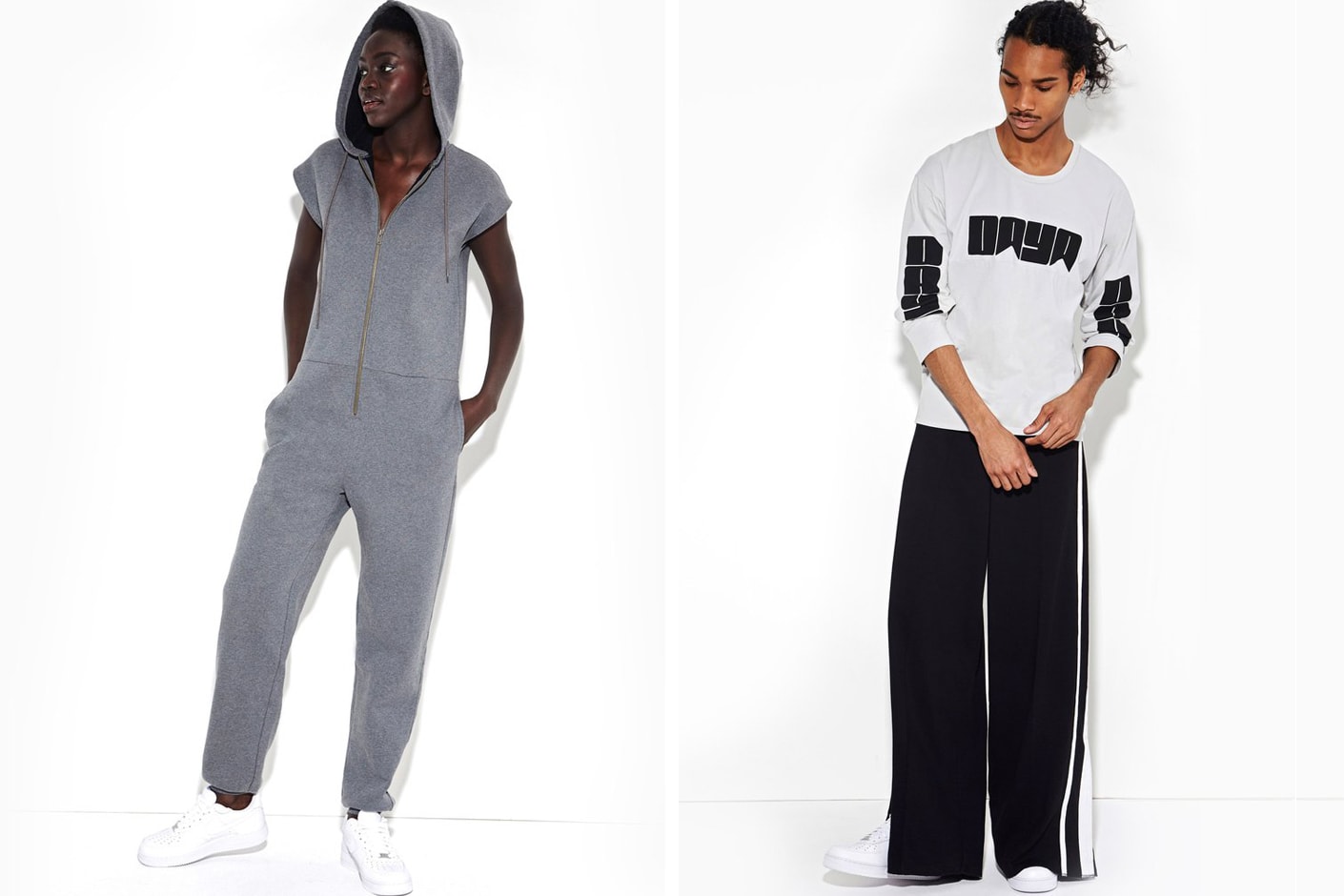 3 of 6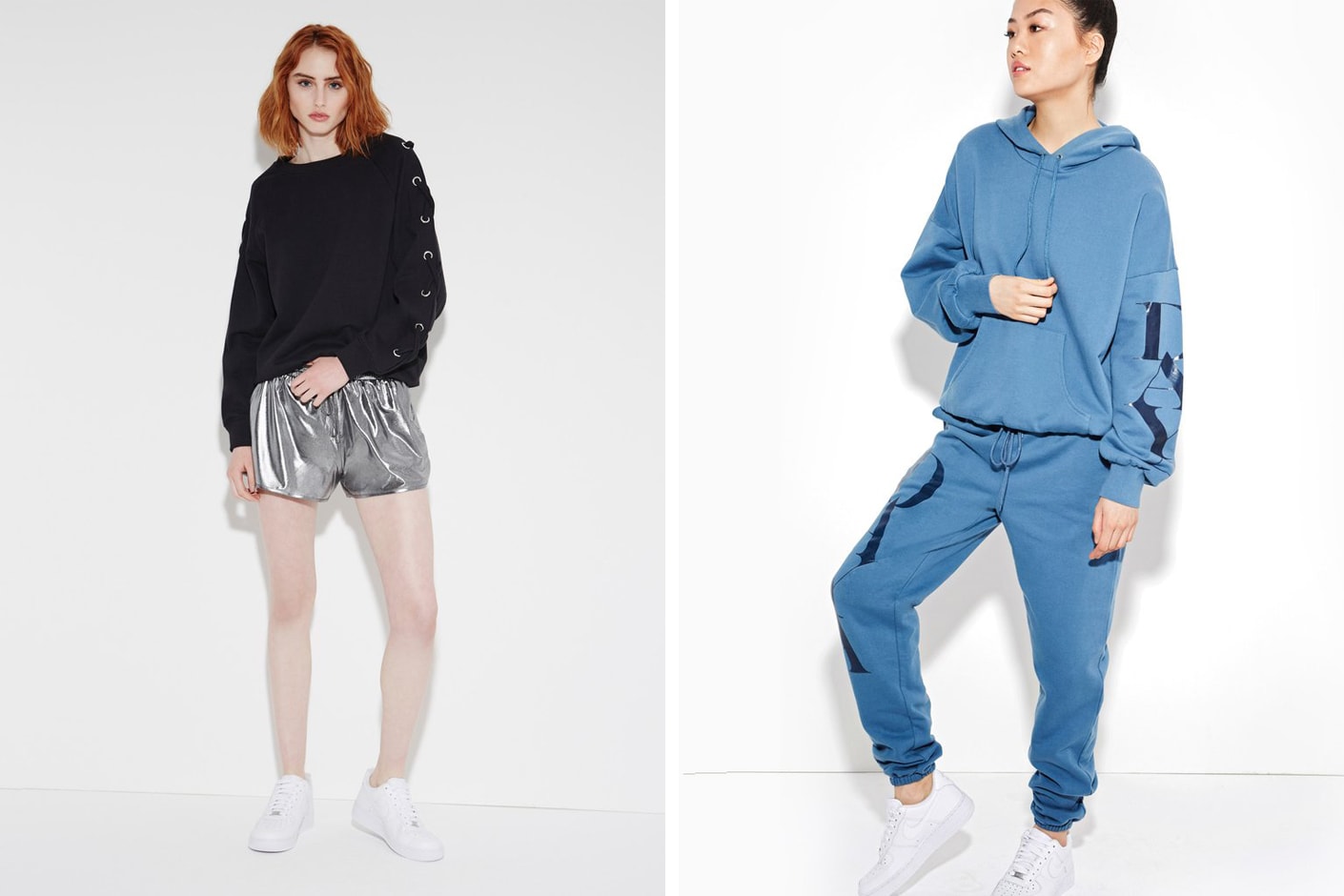 4 of 6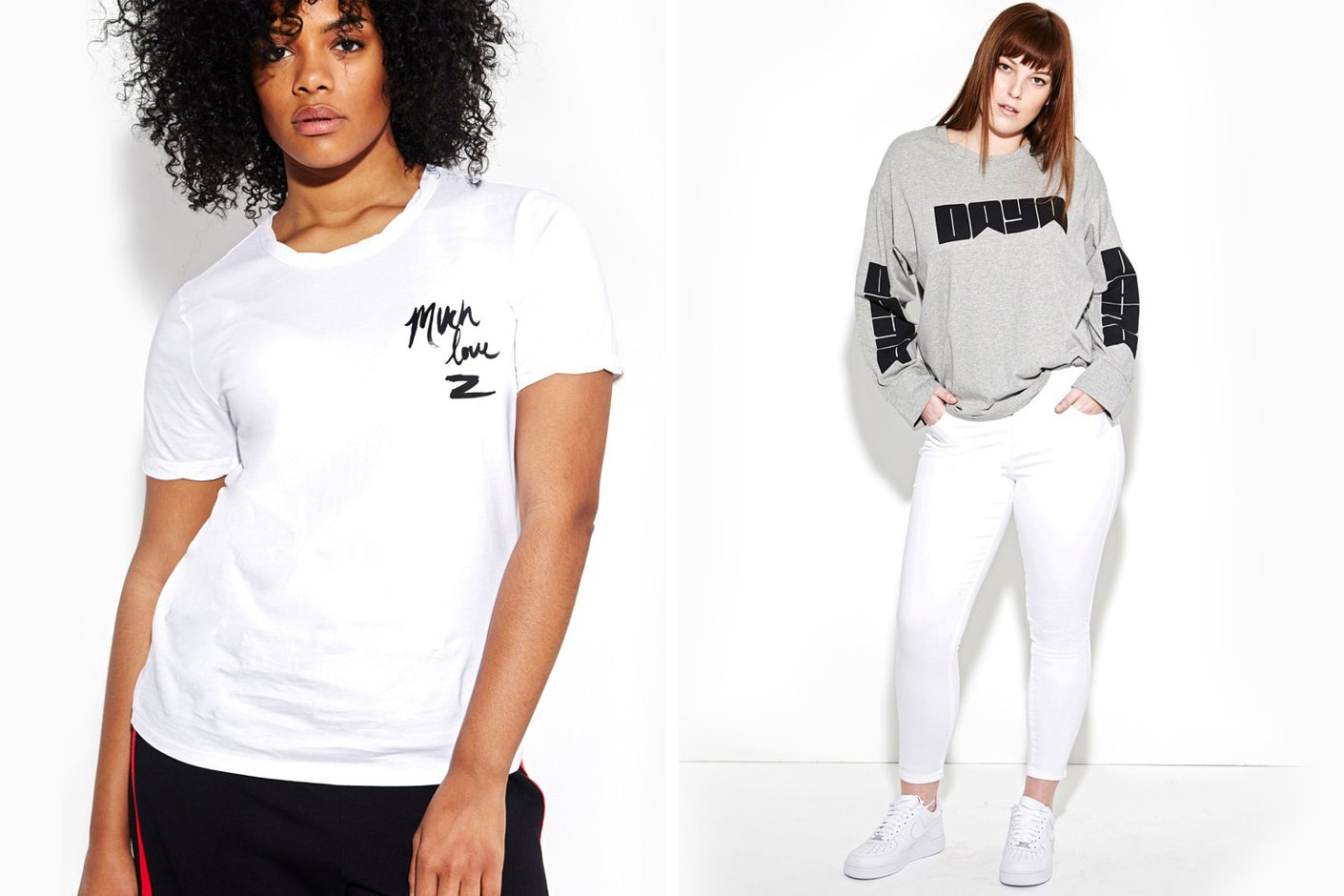 5 of 6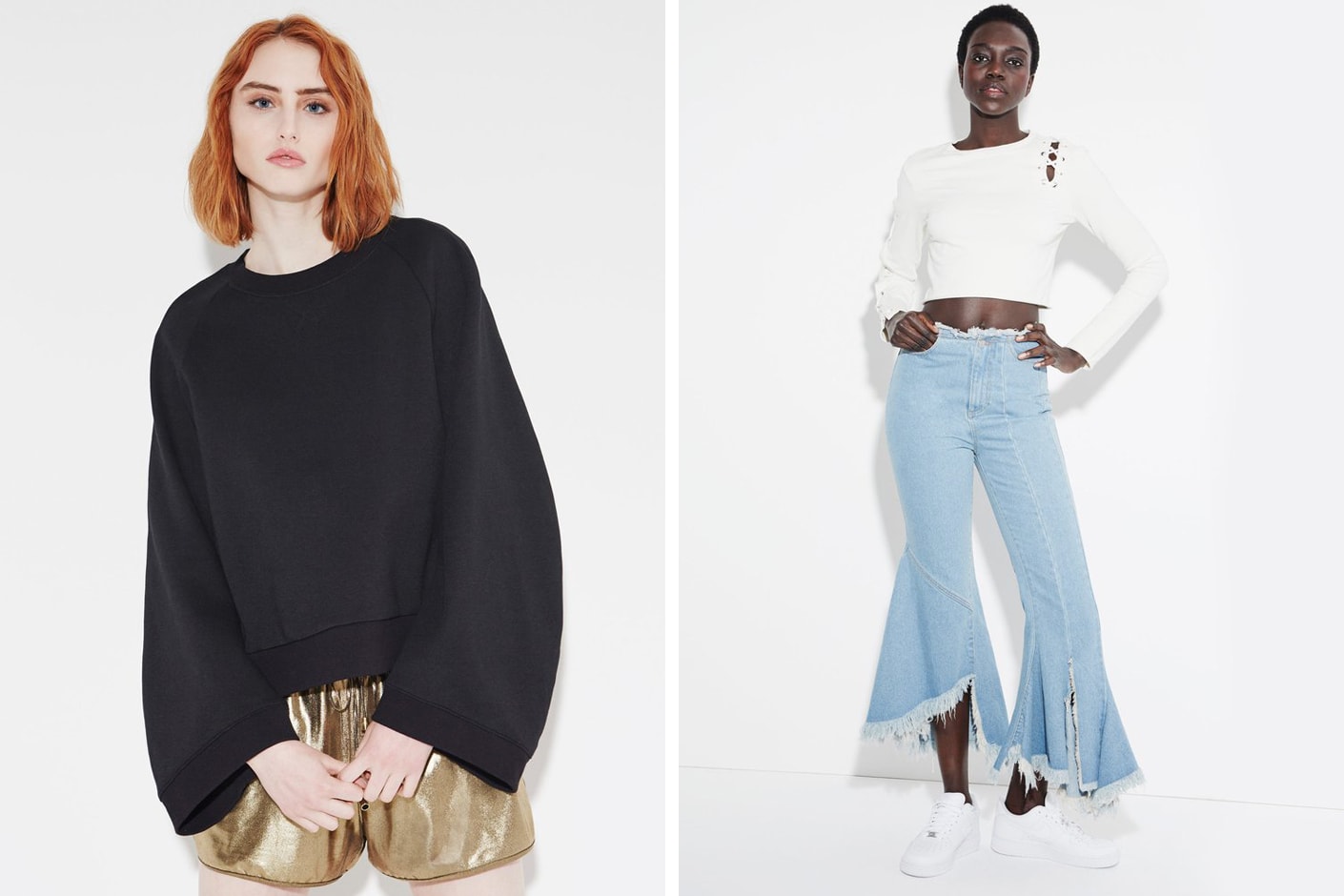 6 of 6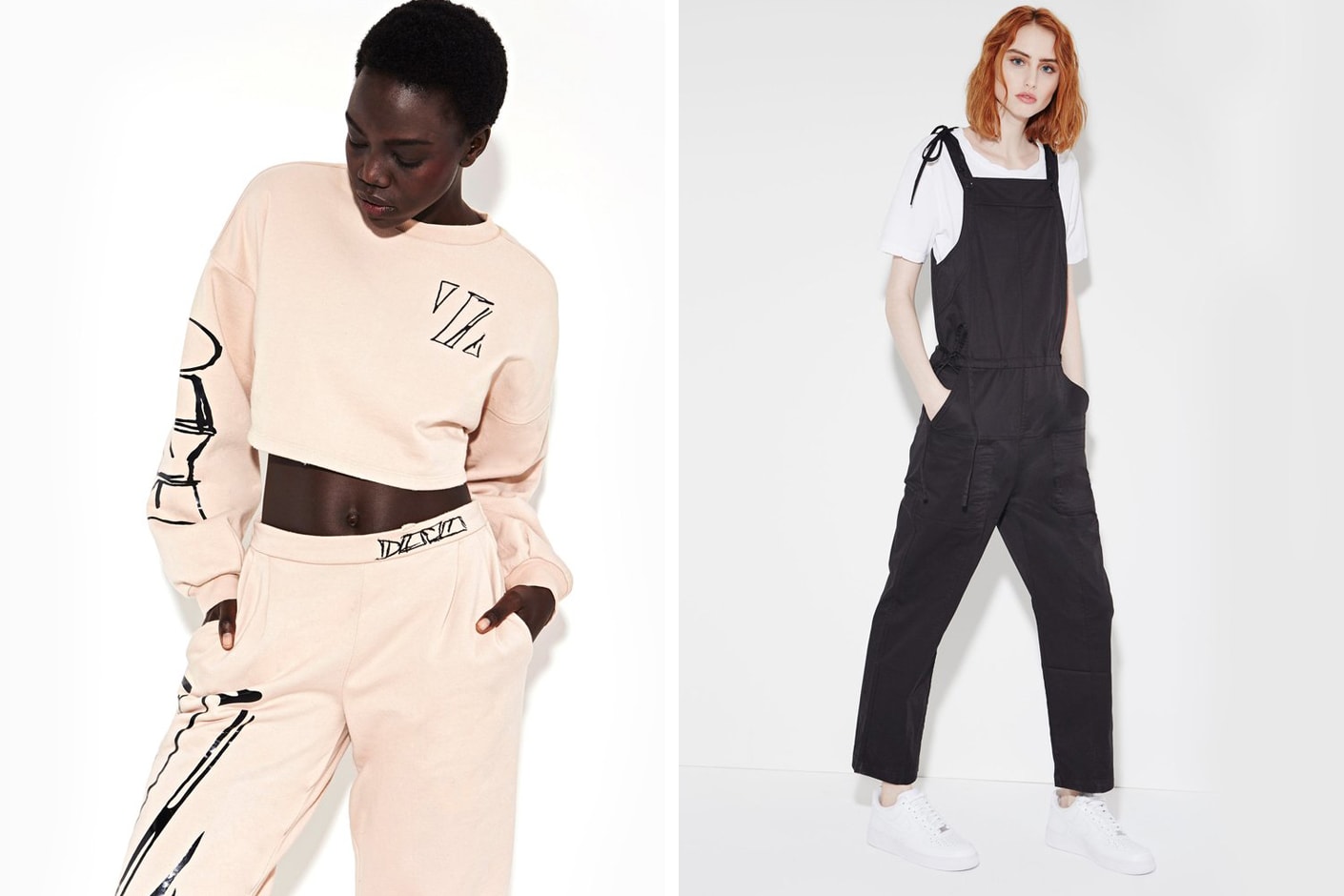 What's different design with this collection compared to what you've dropped before?
The first time around, you have to figure it out, see what people want, see what people are interested in. I learned from that but I also wanted to clean it up even more. I feel like there were almost too many options the first time, and it was just a little too scattered. So this one was really just about tightening it up and really making it feel like a cohesive collection.
Did you have any challenges or lessons you learned from when you first started building your brand?
Definitely — learning the audience, taking in what they like, and just learning from what works and what doesn't work, what's selling and what doesn't sell, what people are drawn to or not. It's always improvement, finding ways to be better and honing in on your demographic and market. It's definitely a learning process.
You have a range of heels but coziness is obviously a very big thing to you that we've noticed, so what are your go-to sneakers to wear with your line?
I love a good pair of white, low-top Air Force 1s or white shell-toe adidas, Stan Smiths — just anything really clean and easy that just go with anything.
And your brand ranges from very casual to fairly fancy and you pull it all off so effortlessly — where does your confidence come from to do that?
To think that you're going to wake up one day and just love everything about yourself, it's not realistic. It's a process and we learn to love the things that make us at first maybe make us feel like an outcast but are, at the end of the day, the things that separate us from everyone else in the world — and that's the beautiful thing. And that's something I learned and have grown through.
Confidence is something that doesn't happen overnight. It takes growth and learning more about yourself.
I noticed a lot of your pieces are unisex. Why was that something that was important to you?
I don't want anyone to feel like they aren't included in my brand. Everybody should feel like they were thought of or have access to everything. I don't think there should be a separation in sizing or in gender, either. I just want everybody to feel comfortable. It's so exciting to me to go online and see everybody rocking the clothes in their own way. That's the whole point, you know.
What's your go-to piece from this collection?
I would say the slip dresses because they can be dressed up, dressed down, and the colors look so good on everyone's skin. But I would also say the different sweatsuits — I do a lot of sweatpants because I'm lazy. So there's a denim set and a lot of sweatsuit sets that I wear every day because they're so comfortable. They're like "pre-made" outfits.
What can we expect from the future from you and your line?
There's a lot I want to do, but I would say I just want to continue to make things that I think are cool. I think the biggest thing that separates us, the brand, is the inclusiveness and in that way makes it a very empowering brand and I want to keep that going.
How important is it to you be trendy or just do your own thing? Or do you have a hard time balancing the two?
I don't really believe in trends because they go quickly — what's cool today isn't going to be cool tomorrow. Everything is constantly changing so if you're so caught up in trends, you're going to be gone very quickly because no one cares. I just focus on what I like instead of what everyone else likes.
Where does your inspiration come from then?
I'm inspired by people, and I know that sounds very vague but I'm one of those people that Instagram stalks and likes seeing people just living their everyday lives. Or how they take a normal pair of sneakers, the way they wear them or tie them — that's interesting to me. Real people.
Image Credit

Daya by Zendaya
---
Share this article