3CE's "Mood Recipe" Is Your Answer to Matching Nude on Lips & Nails
This "Editor's Pick" bets you don't have nail polish to match your Kylie Cosmetics lip kit.
Nude is timeless. It's a classic that Kylie Cosmetics swears by – the last Kim Kardashian collaboration was all nude too.
It's a personal pet peeve when things don't match thanks to my OCD. Clothing is not a problem cause I'm in black or white all day long and underwear is also relatively simple to pair up, but nude lips and nails? Not possible.
Korean brand 3CE is my saving grace with its pre-paired nude lipsticks and nail polish. In particular, I'm talking Matte Lip #114 and Nail Lacquer #BR07 in the "Mood Recipe" collection.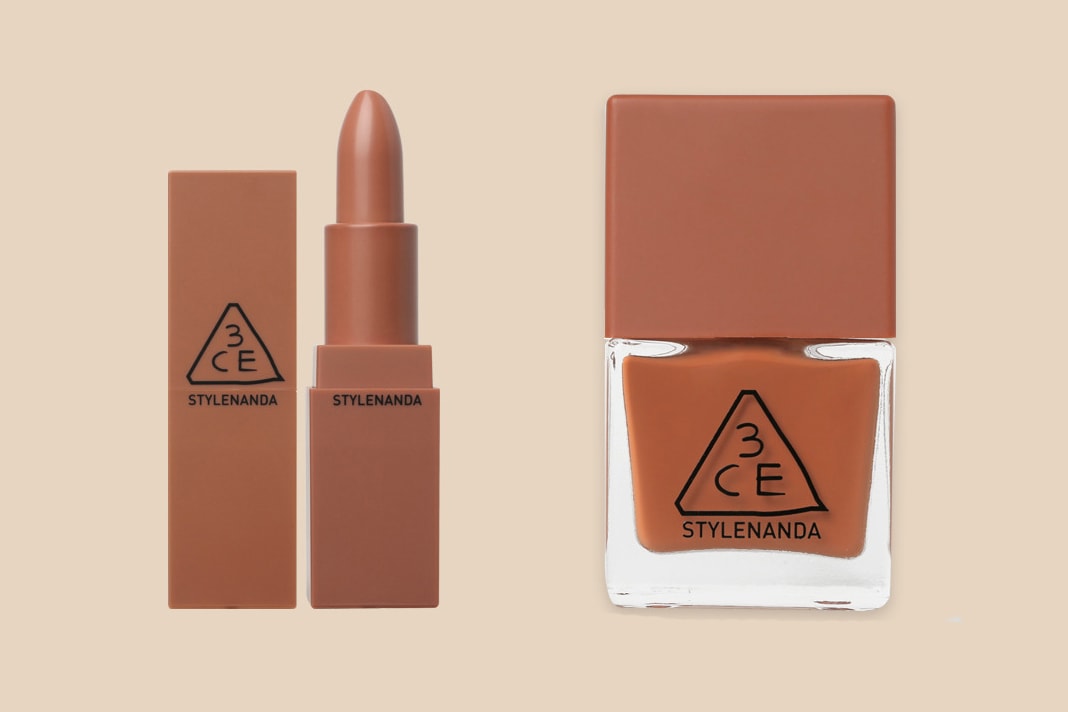 WHAT IS IT:  3CE Mood Recipe Matte Lip #114 & Nail Lacquer #BR07
WHY IT'S WORTH THE HYPE: Who doesn't love a good nude? Finding nude isn't the problem, it's moreso the right one. I like it light and there's nothing more soothing than brushing on warm yellow-brown lacquer. It's rich and long-lasting.
Match that up with its matte lip counterpart and complete your "no-makeup" makeup look. For other alternative colors, there's also a darker shade in #116 and #BR05
WHERE YOU CAN FIND IT: Pick up yours on STYLENANDA at a mere $19 and $5 USD, respectively.