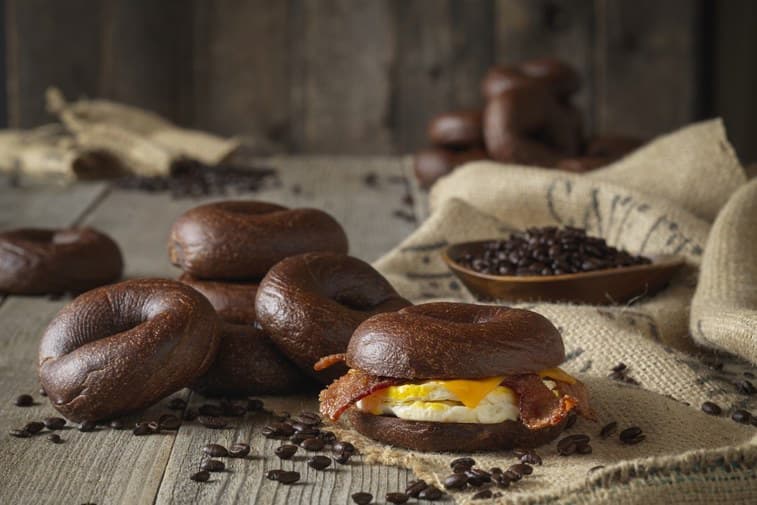 These Bagels Have Coffee Baked Right into Them
2 birds, 1 stone.
For those who struggle with juggling a breakfast bagel and a cup of coffee filled to the brim, your morning woes have come to an end. Einstein Bros. Bagels has recently introduced a new Espresso Buzz Bagel, a round of baked goodness infused with 32 milligrams of caffeine and 13 milligrams of protein. To put this into perspective, an 8-ounce cup of joe typically contains 95 to 165 milligrams of caffeine, while an average bagel will have 11 grams of protein.
Along with the Espresso Buzz Bagel, Einstein Bros. will also be launching two other energy-boosting varieties: the Cherry Chia Bagel (packed with 300 milligrams of omega-3 ALA and 12 grams of protein) and the Savory Parm Bagel (boosted with iron, B1, B2 and 12 grams of protein). All three options are now available at over 700 Einstein Bros. Bagels locations across the country for a limited time – if the offerings are successful, the company may consider making them permanent.
Einstein Bros. will also be celebrating National Nurses Week by giving a free Espresso Buzz bagel and spread to any nurse who swings by a store location on Thursday, May 11.
Source
Photographer

Jeff Padrick/Einstein Bros. Bagels