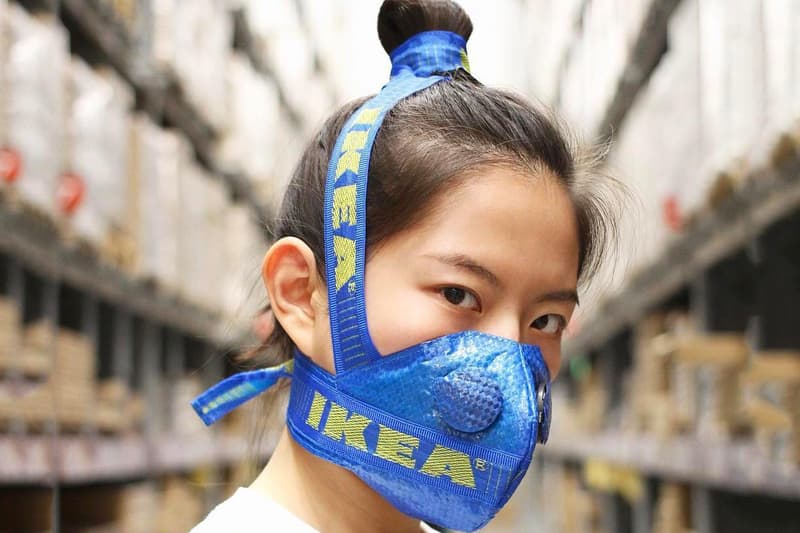 Fashion
IKEA's FRAKTA Bag Hits the Balenciaga Speed Trainer, a Mask and Even a Skimpy Intimate
It really is multifunctional.
IKEA's FRAKTA Bag Hits the Balenciaga Speed Trainer, a Mask and Even a Skimpy Intimate
It really is multifunctional.
Since Balenciaga debuted the Arena Shopper, a clear doppelganger for IKEA's 99-cent FRAKTA bag, the internet has taken the "trend" and ran with it. Now we see the favor returned on Balenciaga's Speed Trainer plastered in the indestructible FRAKTA plastic along with some other buzzy items. The hand-made FRAKTA mask looks like an intertesting product while the heavy-duty thong is sure to be a pain to wear. The FRAKTA bag has proven to be the material of the moment and will surely bring about some more inspired renditions.
Check out some of our favorite viral creations below.
Share this article