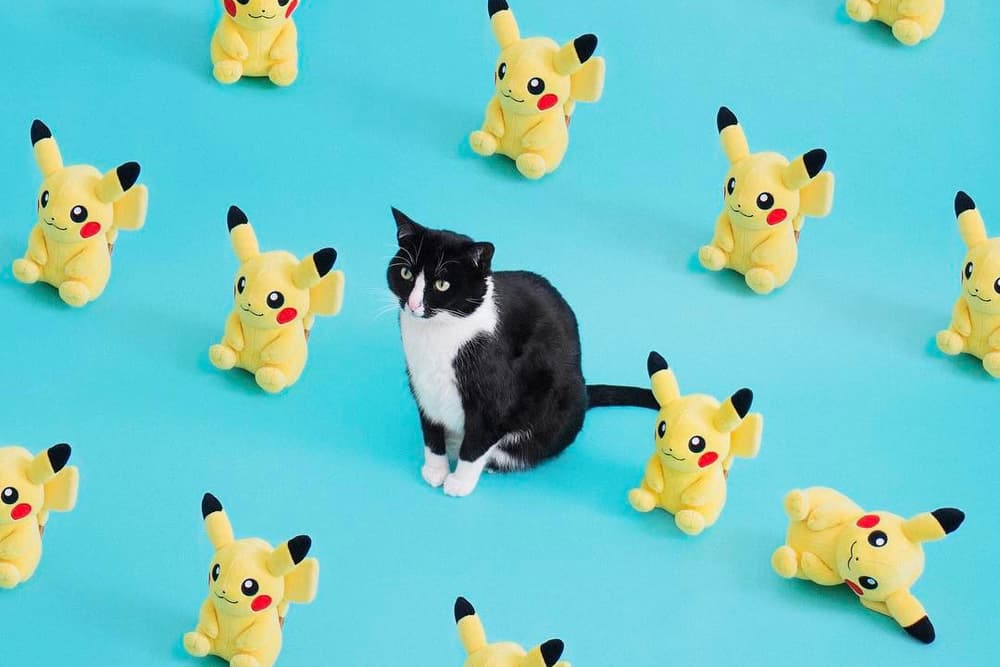 Fashion
Our Five Favorite Instagram Accounts This Week: The Pets Edition
Including the Cash Cats and Dachi the Shiba.
Our Five Favorite Instagram Accounts This Week: The Pets Edition
Including the Cash Cats and Dachi the Shiba.
As we await summer, it's time to honor the cozy critters that cuddled us throughout winter. Our favorite Instagram accounts this week feature photogenic pet pals that have simply stolen our hearts. After discovering Zappa the Cat, we found out about a whole world of fashion-forward animals waiting for their big break. From the money-hungry Cash Cats to Dachi the minimalist Shiba, these fur balls lead their own lives of luxury. They're not just any pets, but also the cream of the Instagram crop posing better than your favorite Hadid.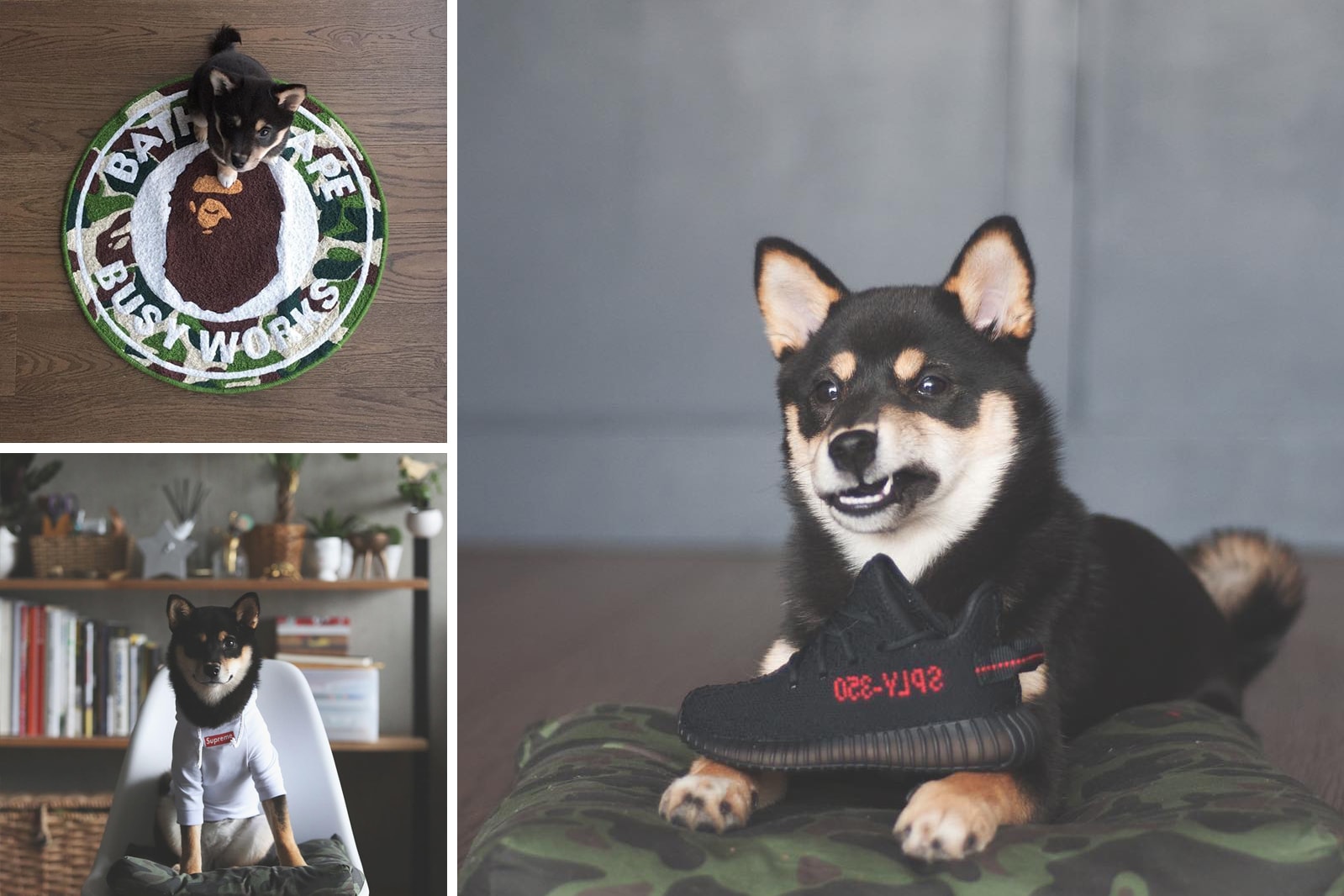 Bio: Bringing you the latest in trend and lifestyle. Raised on the streets of Toronto, Canada.
Favorite Caption: "If I was able to see color, my favorite would be camo."
HYPEBAE Pick: Dashi the Shiba is an adorable pup who loves all things street style. Called the "Streetwear Hound," Dachi can be seen sporting the season's latest Supreme and YEEZY releases. He keeps his kicks clean (sans bite marks) and even holds onto the boxes. Although Dachi is not allowed on furniture, he has his own BAPE round rug to perch on. You can catch all the latest drops on this HYPEPup's feed.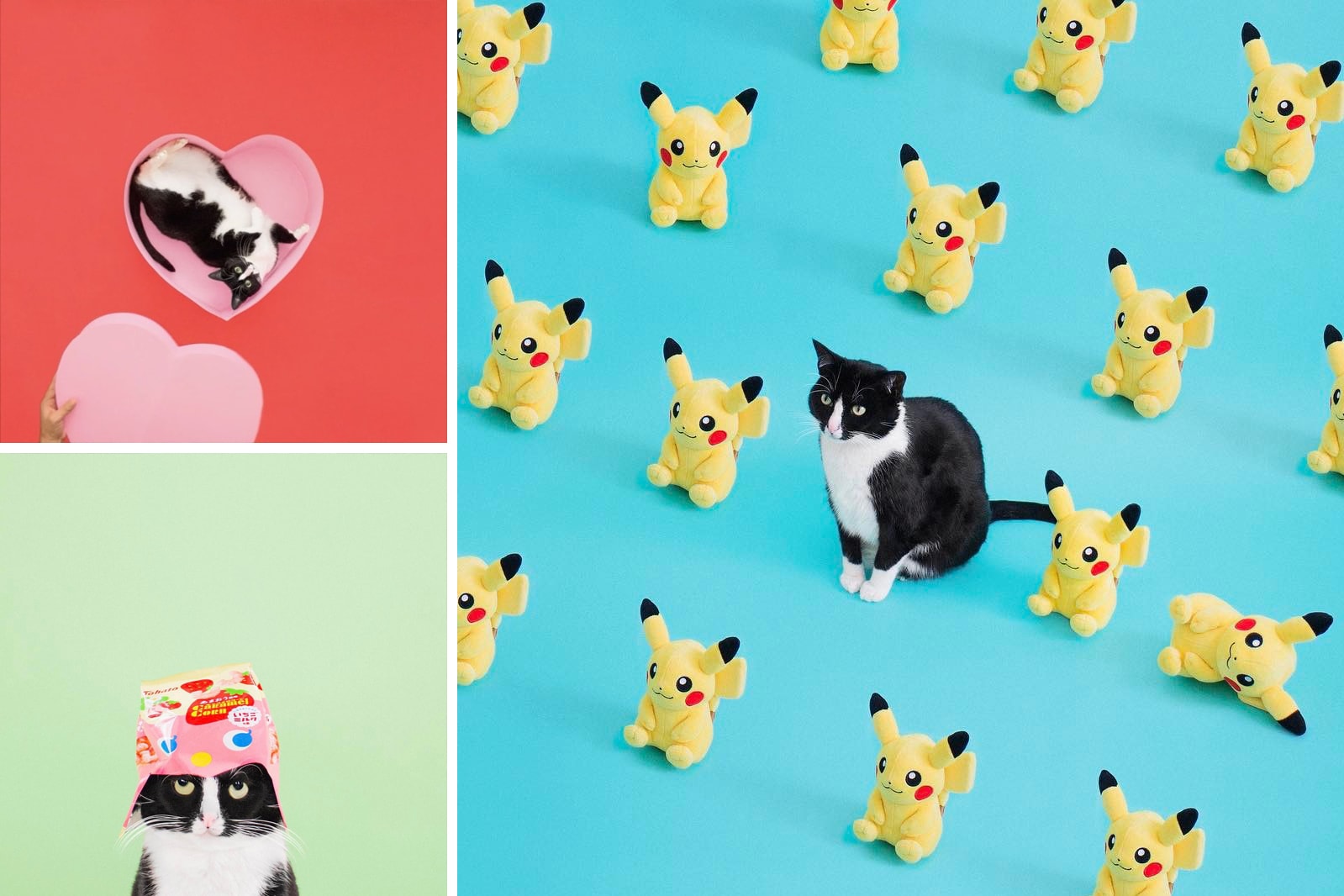 Bio: i am cheeto. a cat.
Favorite Caption: "Sometimes you find friends in the most unexpected places."
HYPEBAE Pick: Meet Princess Cheeto – a NYC native whose name refers to the cheesy chip snack. After showing a talent for posing, Princess Cheeto's owner began to take themed photos of the feline, adding an editorial twist with chips-crown or a dress costume. With almost 100K followers on Instagram, she has a devoted fanbase that regularly suggests photoshoot concepts for her. If you need a color mood boost or simply want to see what a cat looks like in a bed of cabbage, follow Cheeto.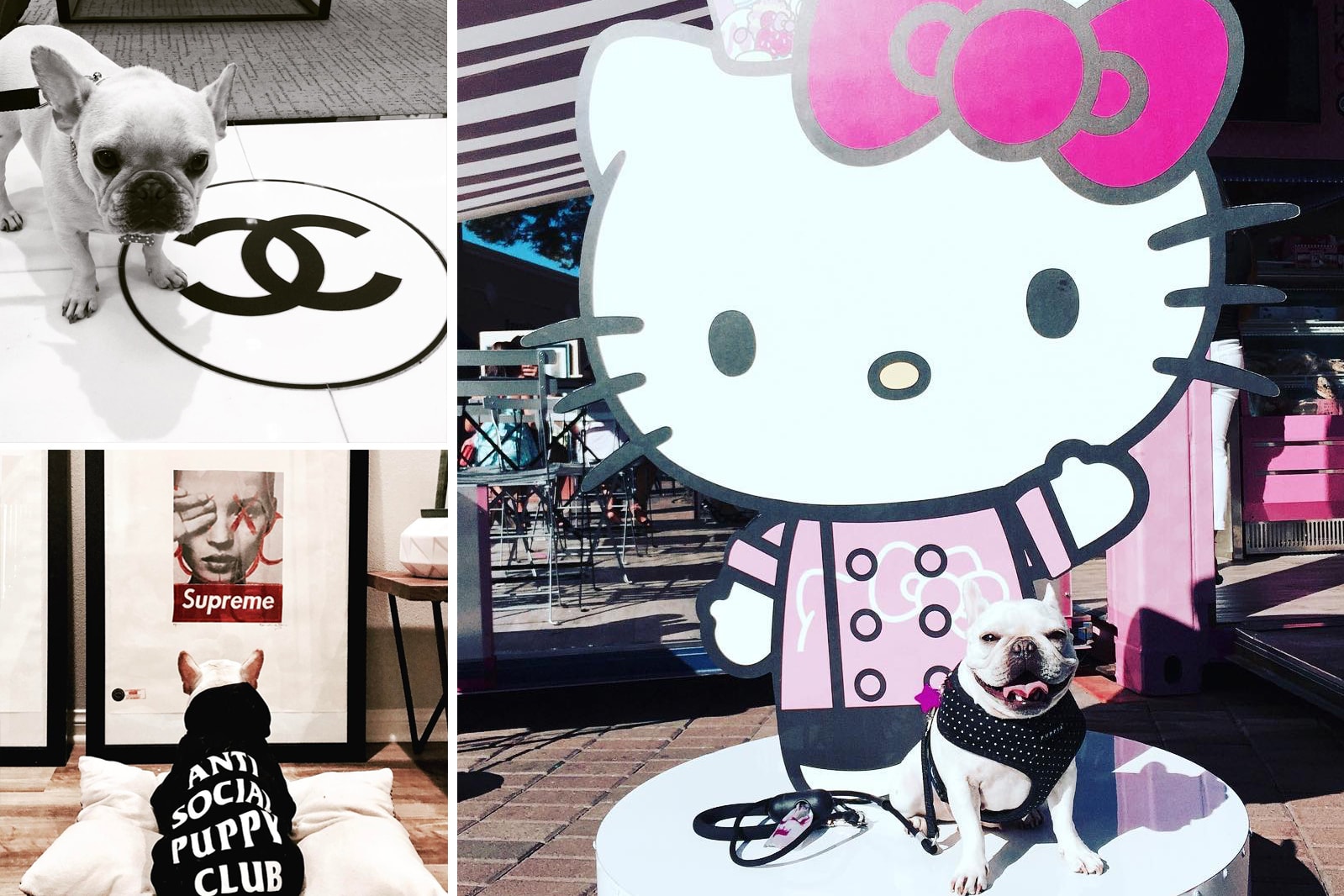 Bio: Woof!
Favorite Caption: "I feel like Pablo…"
HYPEBAE Pick: Justice and Stella are a dynamic duo that enjoy the finer things in life. The pair of french bulldogs stay outfitted in everything from Chanel to Anti Social Social Club while traveling around the world with their owner. We see snaps of the pups at a Hello Kitty cafe and at their local bakery grabbing some paw treats. Follow this feed if you want to be tagged team by their cuteness.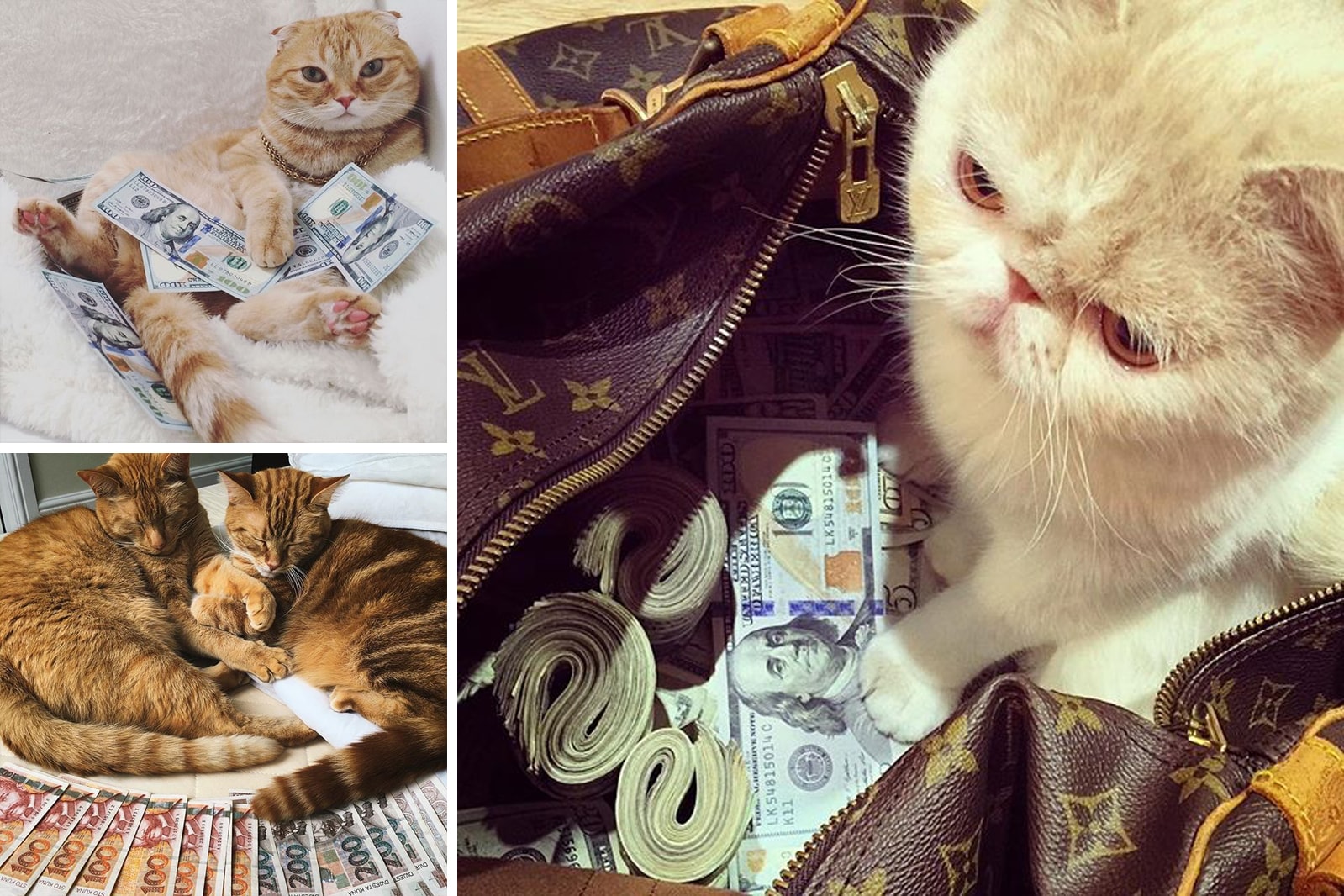 Bio: *cat emoji* *money emoji* bout dat lyfe since 2011
Favorite Caption: "gimme da loot"
HYPEBAE Pick: These felines are living a better life than you, and they want you to know it. Cash Cats is a feed full of ballin' fur balls lying in piles of money and enjoying all things lavish. The cats appear unimpressed by the sheer amount of currency that surround them. Money is the motivation for these kitties and they're not afraid to show it.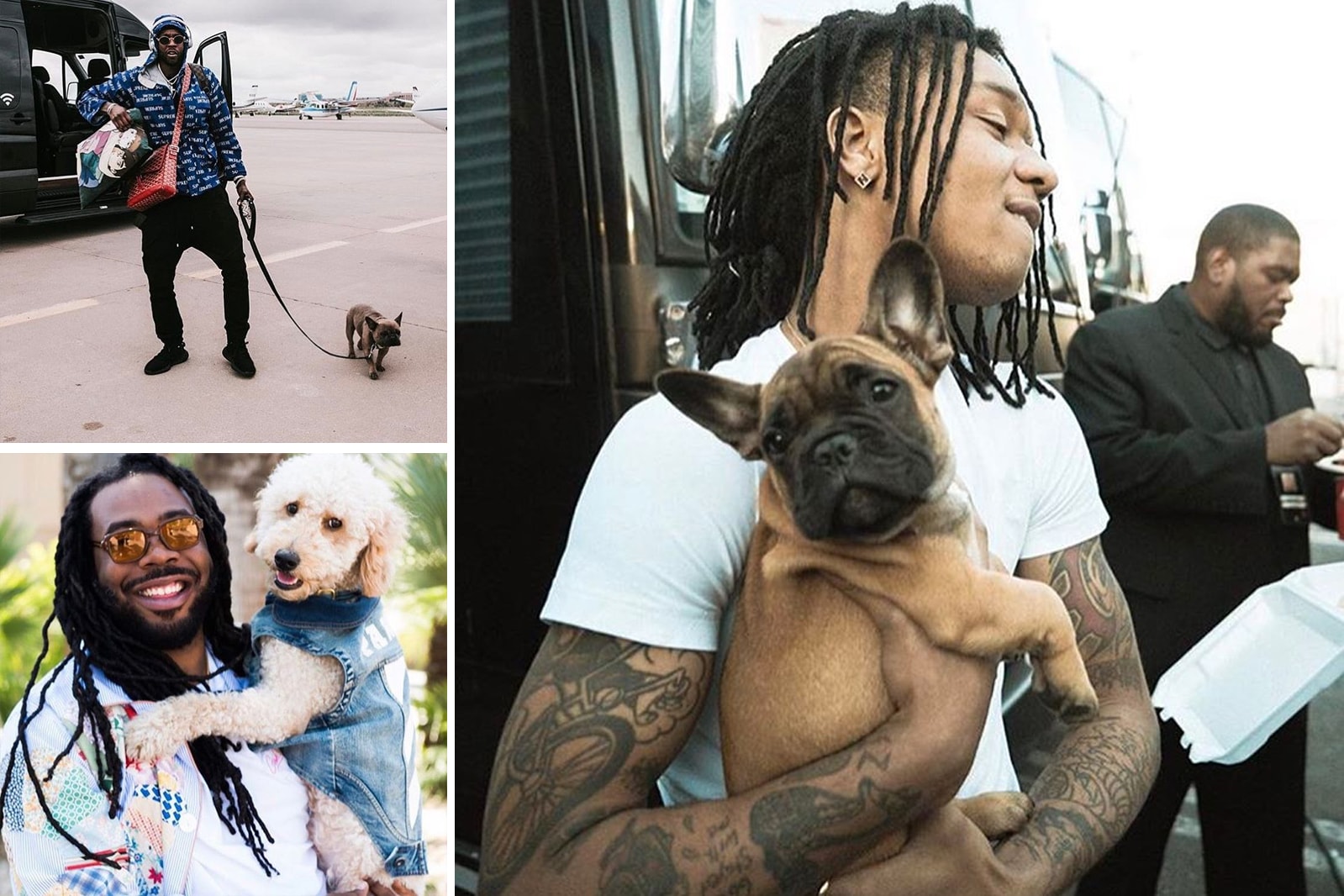 Bio: The Softer Side Of Hip Hop.
Favorite Caption: "Gang Gang"
HYPEBAE Pick: @rapperswithpuppies shows us that even the biggest rockstars need a cuddle session every once in a while. This account features the pets of music royalty including Frank Ocean, A$AP Rocky and Chance the Rapper. These artists bring their pups everywhere from the tour bus to the stage, serving as furry witnesses to the crazy lifestyle.
Image Credit

@cashcats, @princesscheeto, @justiceandstella, @dachihype, @rapperswithpuppies