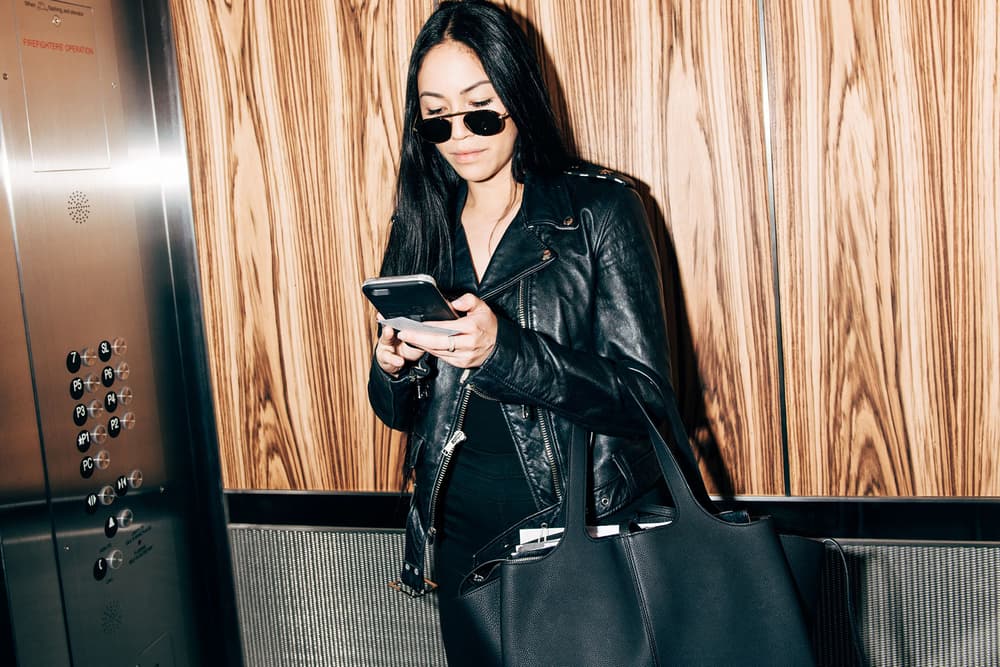 Culture
This Is What It's Really Like to Be Kim Kardashian's Assistant
Meet the right-hand woman of the reality star.
This Is What It's Really Like to Be Kim Kardashian's Assistant
Meet the right-hand woman of the reality star.
While you might not know her name, chances are you've seen Stephanie Shepherd in many of the paparazzi photos of the Kardashian-Jenner clan. Since 2013, Shepherd has been working for Kim Kardashian as an executive assistant. From managing Kim's schedule to doing her laundry, she's literally been there by her side 24/7.
In a recent interview with Refinery 29, Shepherd recalls what it's like when she was first offered the job, which coincidentally happened to be when North West was born. "I was a brand new assistant who had no idea what to do with a baby," says Kim's right-hand woman. "But we all moved into Kris' house, and she was the one who made it all feel okay and moved mountains for us."
Four years in, Shepherd has now been promoted to become the COO of Kardashian West Brands, helping Kim develop her many business ventures. One of her latest projects include the 4/20-themed Kimoji merch: "Kim doesn't smoke, but I try to get the weed paraphernalia in there…you know, for the youth."
Read an excerpt of the interview below to learn more about the Shepherd and her job.
On being part of the Kardashians' extended family:
I'm very protective of not just Kim, but all the girls. So I'll have to look really, really hard and make sure it's a person who someone I can trust will vouch for … Everyone who works for the Kardashian family is part of this little tribe — assistants, makeup artists, housekeepers, security. We get each other Christmas presents, we take care of all the kids like they're our own kids.

On the best piece of advice Kris Jenner has given her:
The biggest lesson she's taught me is to not procrastinate. When you want something done, get it done. If you're a procrastinator, this is not the world for you. If someone tells her no, she has no problem standing her ground and saying, "We're not accepting that, get someone on the phone and make it happen."

On life with paparazzi:
Wherever we are, my instinct is just to protect [Kim]. I would truly take a bullet for her. But somehow she remains so composed in these huge crowds, or when she's being followed by photographers. It's such a weird thing to me that there are no laws for paparazzi about privacy and respect.
Photographer

Graham Walzer/Refinery 29
Image Credit

@steph_shep
Share this article