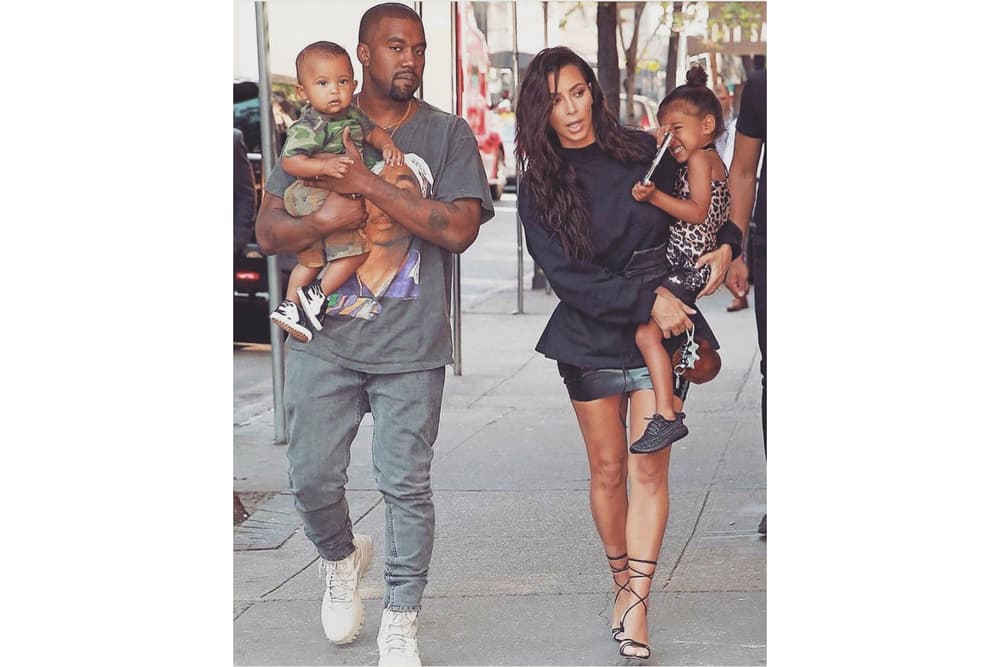 Fashion
Here's Where Kim Kardashian & Kanye West Will Launch Their Kids Line Tomorrow
For the HYPEBabies.
Here's Where Kim Kardashian & Kanye West Will Launch Their Kids Line Tomorrow
For the HYPEBabies.
We knew Kim Kardashian and Kanye West's children's clothing was coming this month, but it turns out tomorrow is the official launch date. On Twitter, Mrs. West announced, "For the past few years Kanye and I have made almost all of our kids clothes and we have collaborated on a new kids line." She's given us sneak peeks at what's to come on her Snapchat and although we don't know exactly what is about to drop, we can expect to see the kids-sized version of Calabasas in this first release.
The Wests' kids line will be available at 12 p.m. PST, May 5, on TheKidsSupply.com.
Our kids line https://t.co/BlGB6KQnnV drops tomorrow at 12 noon PST.

— Kim Kardashian West (@KimKardashian) May 4, 2017
For the past few years Kanye and I have made almost all of our kids clothes and we have collaborated on a new kids line !

— Kim Kardashian West (@KimKardashian) May 4, 2017
TheKidsSupply has been what we've been working on for a long time. I'm so excited about this!

— Kim Kardashian West (@KimKardashian) May 4, 2017
All of my friends would ask where we get our kids clothes so now they will be available! Tomorrow's drop is so sick! Just a hint…Calabasas

— Kim Kardashian West (@KimKardashian) May 4, 2017
Image Credit

@kimkardashian
Share this article